Patagonia Provisions Review
In short, our food chain is broken. Patagonia Provisions is about finding solutions to repair the chain.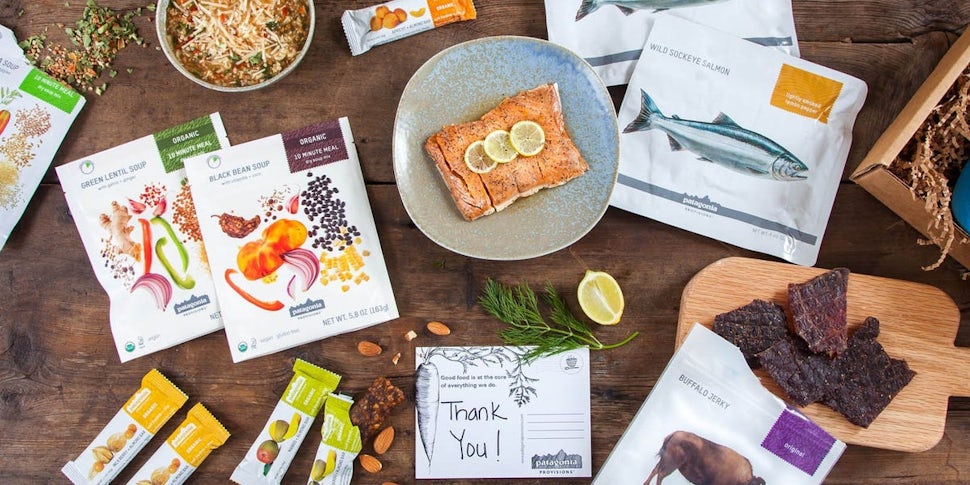 "The tradition and culture of food have always been important to us at Patagonia. On our many travels, the meals—cedar-planked salmon with First Nations friends in BC, tsampa in yak-hair tents in Tibet, asado and chimichurri with Patagonian gauchos—become a vital part of the experience. What we eat does more than just fill our stomachs and nourish our bodies; good food lifts our spirits and helps us understand the world a little better."
– Yvon Chouinard, founder, Patagonia
I don't need to tell you what Patagonia is; you already know. You might be wearing one of their buffalo emblazoned hats right now or have a flashy colored fleece tucked away in your closet. It's hard to go anywhere in the outdoors without seeing people decked out in Patagonia gear, and for good reason! The globally recognized outdoor clothing brand is a pioneer in conservation, sustainability, and as of a few years ago, organic food.
You heard me right. Patagonia Provisions is challenging the status quo of global food production by searching for ways to restructure a wildly unsustainable food industry. "In short, our food chain is broken," writes founder, Yvon Chouinard. "Patagonia Provisions is about finding solutions to repair the chain."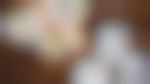 Every item Patagonia Provisions sells clearly states on the packaging where the food is sourced from. Their 100% Grass Fed Buffalo Jerky comes from Wild Idea Buffalo in the midwest. Their Wild Sockeye Salmon comes from sustainable salmon runs in the Pacific Northwest. Patagonia Provisions isn't afraid to tell you exactly where their food comes from. In fact, they're proud to. They've done their homework and enthusiastically share the best farming, fishing, and harvesting techniques they've come across.
Patagonia's mission has long been to make the best product, cause no unnecessary harm, and inspire solutions to the environmental crisis. They certainly are taking great strides in the latter two, but sustainable food will only make a difference if that food is tasty. To find out whether they were indeed making the best product, all I had to do was open up a package and dig in.
Everyone knows that the backcountry makes everything taste a little better. I've eaten half-cooked macaroni and cheese in the backcountry I'd swear came from a five star restaurant. I felt like it would be unfair to do a taste-test under such biased conditions, so one afternoon I had a Patagonia Provisions lunch in the comfort of my home. I also decided I wasn't going to supplement the meals in any way, although Patagonia Provisions has a bunch of great recipes to inspire you. I wanted to see what the chefs were cooking up in the Patagonia kitchens without my help.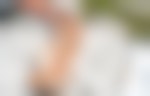 I cooked up some Organic Red Bean Chili with a serving of Lemon Pepper Wild Sockeye Salmon. First off, I checked the ingredients—I could pronounce each and every one of them. The chili is exactly what you'd expect: beans, bell peppers, garlic, tomatoes, and chilis. The fish was simply fish, free from preservatives, coloring agents and other trash. The whole meal came together in about 10 minutes—a wonderful thing when your stomach is growling after a long day of hiking. I was impressed with how thick the chili turned out and the natural color of the salmon. When compared to the pink-dyed versions you see in the grocery store, it's clear this fish is the real deal.
It only took a few bites to come to the conclusion that Patagonia Provisions knows how to cook! The chili was rich, hearty, and flavorful (and vegan and gluten free!). I wished it was a little spicier, but they do offer a spicy chili I'll have to try next time. The salmon was flaky, moist, slightly peppery, and, most importantly, tasted like salmon. It wasn't the over-salted, tough-to-chew versions of vacuum-sealed fish I'm accustomed to.
The one thing I was disappointed in actually didn't have anything to do with the food itself but with the packaging. I couldn't find any recycling labels on the fish or chili bags! Perhaps delivering everything in environmentally-friendly packaging is on the radar for Patagonia Provisions, but this time I sadly had to send the two sealed packages to the landfill.
Overall, Patagonia Provisions delivers high-quality, ethically and sustainably sourced food that tastes great in your home or on the trail. Moreover, they are trying to inspire a movement of farmers, fishermen, ranchers, and most importantly consumers to pay attention to where their food comes from. They made a great short documentary, Unbroken Ground, which highlights some of the people and places from which they source their food.
Founder Yvon Chouinard sums up their mission beautifully:
"If we do our job, our success can help establish a model for a new kind of food chain, one where we, as the Zen master might say, 'turn around and take a step forward.'"
Official product photos taken from the Patagonia Provisions website.
We want to acknowledge and thank the past, present, and future generations of all Native Nations and Indigenous Peoples whose ancestral lands we travel, explore, and play on. Always practice Leave No Trace ethics on your adventures and follow local regulations. Please explore responsibly!
Do you love the outdoors?
Yep, us too. That's why we send you the best local adventures, stories, and expert advice, right to your inbox.