5 Tips for Taking Infants and Toddlers Outdoors
My wife and I have been taking our son on adventures through national parks and wilderness areas since he was less than a year old and this is what we've learned.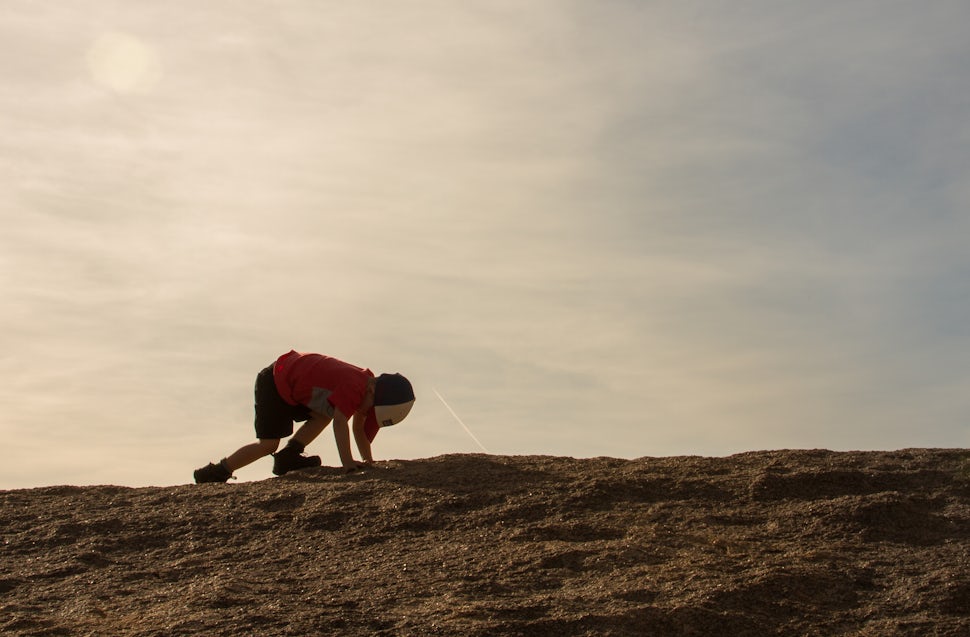 The goal of this list is to help parents who want to take infants or toddlers outdoors but have some reservations. You're going to have many of the same challenges in the wild as you do at home, only amplified. Some trips are going to be amazing, others will be less memorable and some completely forgettable. Everyone's child is different so we'll each have our own experiences and obstacles to overcome.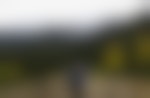 My wife and son hiking in Rocky Mountain National Park

1. Be open to change
Before becoming parents we could plan an outdoor adventure with relative ease. We knew how many miles we were comfortable hiking, and we could plan on what landmarks we wanted to reach. Taking a toddler will change the ability to predict the miles and how far you make it, and sometimes you may not even reach the final destination. How many miles you accomplish will fluctuate based on how he or she is doing - Are they tired? Are they hungry? Are they having a good time? There have been times I've arrived at a location and needed to pick new routes/trails because I misjudged the difficulty of a trail. I'll put my son in the Osprey Poco carrier to do some quick miles, but we do our best to keep him out for most of the trip, he wants to explore as well! Changing the plan (distance or area) can be the difference between a good outing and a terrible one.
Specifically, there was a trip in Mt. Pinos I did, just my son and I. It took 2 hours to drive there and about half way into the hike he was getting uncomfortable, a bit cold and was missing his Mom. We pushed on a little further but half a mile before we reached this amazing outlook, I called it and turned around. If I was solo there is no way I would have turned around half a mile before an outlook, but I knew we still had a return hike, a 2 hour drive and he would get a new energy knowing we were heading back to see Mom. He was in the carrier because the snow had become deep. I had played games like "find the animal tracks", sang songs and he had his snacks but he wasn't having as much fun as when we started. Our return hike and drive home was much more pleasant since I didn't push him that extra half mile.
The opposite happened on a trip in Rocky Mountain National Park. I planned a small family hike, but once we reached Ouzel Falls I could tell he was ready for more. Everyone was in good spirits, so we continued on. I try to stay open to shortening or lengthening a trip.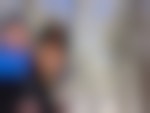 Trying to re-energize my son before we turned around in Mt. Pinos

2. Let him explore his own way
I'm guilty of getting caught up in the mission; whether it's reaching a waterfall or peak, I'm goal driven when it comes to being outdoors. My son is a healthy reminder that we can slow down, take it easy, climb small boulders, look at plants and goof around. That's exactly what we would recommend. Let him go off the trail a bit, smell some flowers, pick up rocks, climb, and explore. Chances are he'll get scrapes, cuts, fall a couple times and definitely get dirty, but that's all part of being outdoors and learning about adventure. We want him to challenge himself and see what he's capable of doing outside the comforts of home. We're close by to help if needed; he's never far away or in any real danger. This also feeds into the first tip, because if he's having a blast climbing rocks and we're all enjoying ourself, we might not make that outlook. But we're all having fun outside and that's the biggest goal for us. (Doesn't mean I won't put him in the carrier and march up that mountain and make up some miles if we're all feeling good!)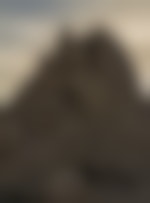 My wife is consoling our son after he scraped his leg exploring Joshua Tree National Park
3. Get excited and enthusiastic about the adventure
Your kids will feed off of your energy. My wife is truly amazing at this, she makes every hike or climb seem as if it has potential to be the best day. I love it and so does my son. He becomes just as enthusiastic with her and in return has a real appreciation that we were able to get outdoors and have a fun time. He loves talking about gathering wood, building fires, and roasting marshmallows. His face will light up if we tell him we're going to go climb rocks at Joshua Tree National Park, the same reaction we would typically see on a child going to Disneyland. (Nothing against Disneyland, we have fun there as well). His enthusiasm in the outdoors is palpable, not only do we thrive off of it, but other hikers see him and light up. Having trail manners is another important aspect; we've taught him that when we pass other hikers we say "excuse us". He's made countless hikers smile with those simple words.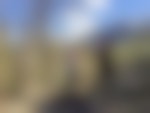 Everyone getting excited about our upcoming view of Half Dome in Yosemite National Park

4. Bring extra clothing, fun snacks, and activities
This one seems obvious but it goes for all ages, whether they are still in diapers or not. You just never know - if you let them explore they might get clothes completely wet or ripped. It's always good to have the extra pair (especially diapers and wipes for the younger ones). If you go through multiple diapers or outfits on a regular day, you'll be doing that outdoors as well, only it will be more difficult to change them. It's best to just roll with it. Car camping is a good first experience with kids outside because you can bring extra of everything until you figure what works best for you and your child. (Fleece onesie is a must have when camping in cold weather or incase it get unexpectedly cool.)
Bring snacks - we have been firm on healthy eating since he was born, but the outdoors is no place to force him to eat things you already know he doesn't like. We like to bring the fun snacks and treats, as well as various smaller snacks that he can enjoy for longer periods while in the carrier. If he's in the carrier I'll keep extra snacks in the hip belt so I'm not putting him down and picking him back up too often.
Our son loves bulldozers, backhoes, excavators, the whole lot. We bring some of these when we go camping and he loves incorporating them into the environment around our tent. We bring games like Go Fish, and play music for him to sing and dance to. For us, not all trips have to be structured around hikes or solely experiencing nature, toys and games have a place as well.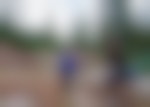 Snack break on our way to Ouzel Falls in Rocky Mountain National Park

5. Remember that some of these adventures are going to be lifelong memories
This is less of a tip for success and more of a helpful reminder that I like to tell myself. My family went car camping fairly often when I was young. It's probably a big reason I do the same with my son. I know there are trips that I don't remember, but there are a few of which I have vivid memories and enjoy recalling them with my Dad. Oddly enough, the one that is most vivid to me is when we got hit with some heavy rain and it came seeping through our tent; we all scrambled to solve the problem to avoid sleeping in drenched sleeping bags, all while watching lightning illuminate our tent as it struck near by. This easily could have been a disaster at the time and ruined the trip, but we got through it and now it's a positive, laughable memory I hold onto.
It's good to remind yourself (not stress) that any one of these trips, good or bad, could be the one your child remembers. Forcing a bad situation only makes for a poor adventure in which everyone wants to forget, but embracing a challenge and being open to change can create a trip that he holds on to. Infants obviously wont remember these trips but that doesn't stop it from being a foundation moment for how they treat nature and what they might expect to do with recreation time as they become toddlers.
Taking our son outdoors has presented unique challenges but for us it's worth it. The more you explore as a family the easier it becomes and you learn tricks that are specific to your child. Some might say it's risky to take your kids into the wild but for us it's no more dangerous than staying inside. We want him to grow up appreciating these amazing places and be a part of a generation that understands why we protect our land.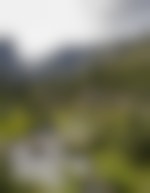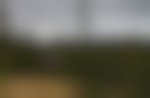 We want to acknowledge and thank the past, present, and future generations of all Native Nations and Indigenous Peoples whose ancestral lands we travel, explore, and play on. Always practice Leave No Trace ethics on your adventures and follow local regulations. Please explore responsibly!
Do you love the outdoors?
Yep, us too. That's why we send you the best local adventures, stories, and expert advice, right to your inbox.