Protect the Arctic National Wildlife Refuge
The Senate passed The Tax Cuts and Jobs Act early Saturday morning on December 2, 2017. Most of us are aware of this but are you aware that the Arctic National Wildlife Refuge becomes open for oil and drilling because of it? The act, if reconciled with the House bill and signed by President Trump will allow for the sale of oil and gas leases in a section of the refuge. As the Wilderness Society phrases it, "Some places are just too wild to build. Together we can protect them." - Wilderness Society website (1)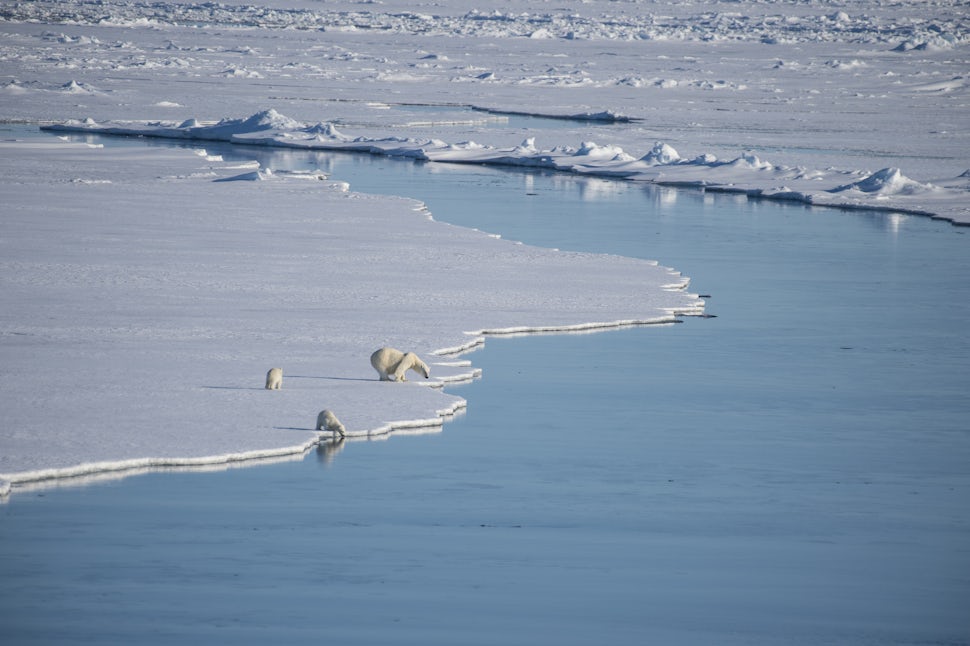 What is the Arctic National Wildlife Refuge?
This is one of the last and greatest pristine regions in our country. There aren't even roads or facilities in this expanse of 19,286,722 protected acres. The Arctic Refuge in the most northeast corner of Alaska, bordering Canada and the Beaufort Sea. It is a snowy wonderland in winter and a beautiful vast expanse of wilderness all summer for migratory species. With over 250 species of wildlife and birds, the refuge is home to approximately 900 Polar Bears that roam the coastal areas and that den in the refuge. The refuge is also home to wolves, musk oxen, brown bear, dall sheep and many more species. (2)
There are several herds of Caribou that migrate through the Arctic refuge. The largest herd within the refuge, known as the Porcupine Caribou Herd, migrate to the Coastal Plain each year to give birth to their calves. This is the exact region where drilling would be allowed and some scientists worry that this will cause a decline in the herd as development progresses (3). The native Gwich'in people have lived here in coexistence with these species for centuries and it is their land too. They believe it should be protected and rely on the caribou herds for food. (4) The majority of Americans support its protection too.
"Arctic National Wildlife Range was established in 1960 to preserve unique wildlife, wilderness and recreational values. In 1980, the Alaska National Interest Lands Conservation Act (ANILCA) re-designated the Range as part of the Arctic National Wildlife Refuge, and provided four purposes that guide management of the entire Refuge: to conserve animals and plants in their natural diversity, ensure a place for hunting and gathering activities, protect water quality and quantity, and fulfill international wildlife treaty obligations." - USFWS (2)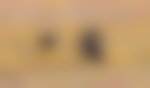 Why Might the Refuge Lose Protection?
It's somewhat of a complicated issue, especially since the legal status of protection for the Arctic Refuge now stands in the signing of the new tax bill. Republicans in Congress have been trying to open up this refuge to drilling for decades while Democrats, some Republicans, conservationists and the native Gwich'in people of the region continue to strongly oppose it. One reason that Republicans slipped it into the act is because it is a controversial subject that has not passed in any other way so far over the past few decades, and may bring a very small percentage of funds in toward the new deficit they are creating. For a more detailed history and relevant information on this controversy, check out this article by Vox, The tax bill is bringing drilling in the Arctic National Wildlife Refuge closer than ever - I believe this is a fair article and interesting information from the oil and gas companies, Gwich'in people and many more. Many articles have been written since December 2nd on this issues so there is a wealth of information out there if you want to learn more.
If you are interested in protecting the refuge, please check out the links below with ways you can get involved and make a difference. The good news is that the House and Senate have to reconcile their bills before this passes so there is still time to fight for change.
How Can I Help?
Environmental groups are gearing up for lawsuits against the government and will fight this is court but they need our help. I believe in the preservation and protection of this amazing land, and believe we continue to need more protected land, not less. There is still time to fight this as the tax bill has not been signed into law yet. There are many ways to get involved from signing petitions to calling your representatives and giving money to organizations working to protect this land and the wildlife that live here. Here are a few specific things you can do:
Go to the Wilderness Society's page here to send a message to your senator
Check out the ways you can help on Sierra Club's site here including messages to your representatives, recruiting friends, tweets, and more
Give money - if you can afford to make a donation, I suggest giving to the Sierra Club, NRDC, The Wilderness Society and/or League of Conservation Voters. Most of these groups have already filed lawsuits in court against the Trump Administration this week.
The above sites and many other conservation groups have similar ways that you can help. Most of your efforts take under 2 minutes to fill our forms and send messages. It is also important to call your senators and tell them that you oppose this as well - especially if your senator is a Republican who voted for this (my senator is and is actually from my city and I am expecting a call back - or I will just keep calling his office.
Resources Used:
We want to acknowledge and thank the past, present, and future generations of all Native Nations and Indigenous Peoples whose ancestral lands we travel, explore, and play on. Always practice Leave No Trace ethics on your adventures and follow local regulations. Please explore responsibly!
Do you love the outdoors?
Yep, us too. That's why we send you the best local adventures, stories, and expert advice, right to your inbox.