Everest Base Camp: A Mixed Bag of Emotions
Yaks, porters, helicopter rescues, mountain sickness....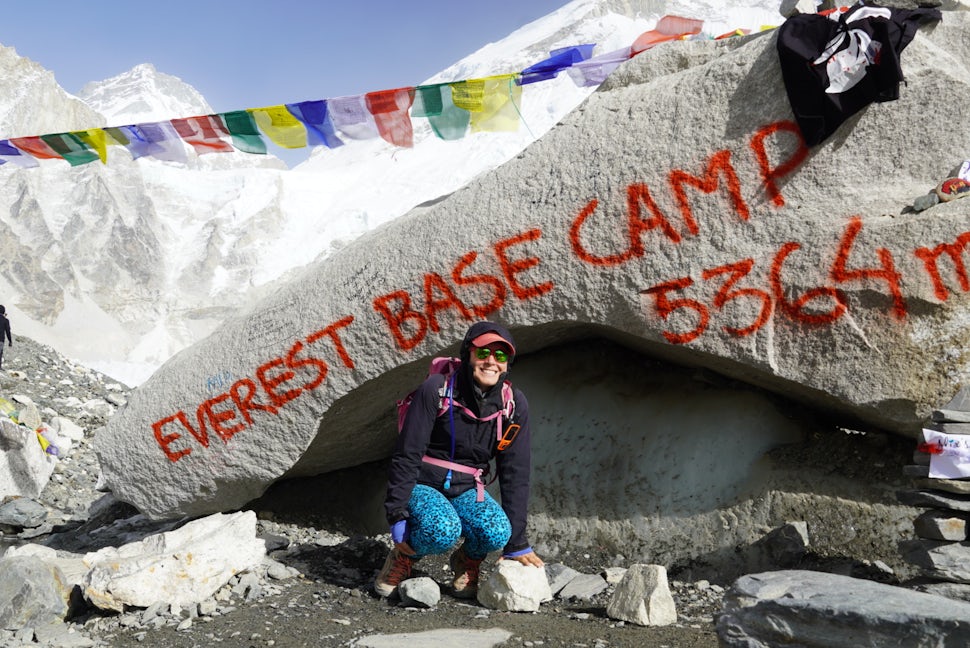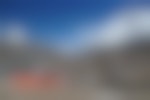 Mixed Emotions About My Trip to Everest Basecamp
After spending three months working in India a few years back, I have always envisioned myself visiting Nepal. I have heard so many amazing things about the culture, the Nepalese people, and their beautiful mountain terrain. I also have a deep passion for international mountain trekking adventures in high elevations. Long story short, an opportunity arose for me to go to Everest Base Camp. The plan was to spend four glorious weeks in Nepal, while spending 13 of these days trekking to Everest Basecamp with a local Nepal company, Take On Nepal.
It has taken me a while to process my journey in Nepal. Melinda Gates says something along the lines of "you have to allow your heart to break before you can take action and have the courage to spread awareness."
Immersing myself in a developing country, learning the culture, seeing the hardships firsthand, and digesting everything takes time, especially for me. I find that no matter how many months each year I spend abroad or the older I become, I find myself still spending a lot of time alone back at home, processing everything I experienced. I am continuously conflicted with having the privilege and ability to live and travel around the world in some of the poorest and deepest corners and then retreat back to my comfortable life in California. I figured I would overcome these feelings in my early twenties, but now deep into my thirties, I find myself more and more conflicted. So I do what I can. I learn as much as possible, work in local medical clinics abroad, try my best to empower women, and share my experience through my writings. If one person I connect with takes the time and effort to travel in a more ethical and compassionate manner, then pouring out my heart on the Internet is worth it, especially when we as a whole need to work together to change the international trekking industry.
Choosing my trekking company
After returning home from Nepal, I am already looking at futures dates to go back so I can conquer some monster peaks (6500 meters to be exact); however, my biggest hurdle is finding an ethical and experienced trekking company. The trekking industry, especially in Nepal, is broken and corrupt, and you must do your due diligence in order to hire an ethical company that puts safety as their number one priority. For my recent trip to Everest Base Camp, I decided to go with Take On Nepal for a few reasons.
WHOA, an amazing female international adventure company, uses them for all their Nepal adventures. WHOA is a women lead, ethical boutique travel company that hires local trekking companies in each country they host trips. WHOA does their research, and I trust the companies they hire.
Som, the owner of Take on Nepal was born and raised in Nepal, and I only hire companies that are locally owned. If I am going to spend thousands of dollars, I want that money to go back to the country I am visiting. Hiring a middleman or someone who does not operate in that country is unethical.
Take on Nepal employs and empowers young women. Take On Nepal is one of the only trekking and climbing companies that use female guides and porters. In a male-dominated industry and country, this is SO important.
Take on Nepal practices ethical standards, strongly encourages all their clients to tip a minimum of 10%, and truly care about the environment, the safety of their clients and their employees.
Som, the owner of Take on Nepal has built a school in his home village as a way to educate young girls in hopes of taking them out of poverty. Like many other countries in the developing world, young girls are either expected to stay home to help with household chores or get married at a young age. Going to school is not a part of life for many young girls around the world. These young girls are cheap (free labor) and operate as baby factories. Som has poured his blood, sweat, and tears trying to change the lives of young girls in his home village. He is so passionate about his work in this village, and at one point, he told me, "Kristen, it is all about the girls." Although I am not sure that we saw eye to eye on the trekking experience that Take on Nepal provides, Som will always have a piece of my heart for the work he is doing for women in his country. He is a kind, passionate, hard-working individual who is changing the world. Men still hold the keys to power, even in the United States, but when you talk to men about their children, you see their hearts open up. It is always about the children. For this reason, I will always support Take on Nepal, regardless if I believe they still have some hurdles to overcome in terms of the trekking services they offer. Improvement is only a good thing.
The international trekking and climbing industry is corrupt. I am not sure how else to say it. The majority of porters are treated inhumanely. Oftentimes tips are not even encouraged, and owners of the companies capitalize in almost every way they can. Guides will jump ship from one client to another for the right price and the amount of abuse, injuries, and deaths that occur daily in the mountains is truly disheartening. The more time I spend on high peaks around the world and the more exposed I am to this industry, the more passionate I become about educating others on these issues. On the one hand, we are giving people in the poorest regions of the world, a chance at a career. We are employing porters and guides so they can go back to their villages and support their families in the hope that their younger siblings or children can go to school. However, on the other hand, if we are not careful, we are contributing to the corruption that takes place in these mountains. Porters carrying twice the amount of weight than allowed while wearing sandals, guides having to search for floor space to sleep at night, pack animals with deep flesh infections carrying 300 pounds of gear up steep rocky terrain… all while the client has an amazing experience.
I am currently in the works of writing about the treatment of porters around the world.
Responsible travel, climbing, and trekking are issues that I have always been passionate about. I look deep under the surface to see if these companies are truly who they say they are. I ask about wages, inquire about tipping procedures, talk to the guides and porters I see on the trail, take a look at the gear they are using, and I probably ask one too many questions. I think every tourist needs to be doing this.
I did have a couple of issues with Take On Nepal throughout my trek, and I wish I could say my trek to Everest Basecamp was the most incredible experience, but it was not. Our group dealt with an inexperienced hiker who refused to take care of herself, we had a helicopter rescue that was anything but organized and safe, and the number of people on the trail was overwhelming. From loads of toilet paper thrown all over the ground to multiple helicopter rescues each day, the sheer amount of people who are trekking to Everest Base Camp is concerning. During our trek, one client in another died on the way up to base camp from altitude sickness. He went to bed the night before and never woke up. By day 2, I was so overwhelmed with what I was seeing and hearing; it made me sick to my stomach. I started chatting with a young Australian lawyer in my group about these concerns. We both came up with three easy steps: Nepal needs to have stricter limits on permits to EBC, Nepal needs to increase the price of the permit and require each client to have some sort of mountain trekking and altitude training. Of course, this will probably never happen since Nepal relies on the million-dollar trekking industry to fuel its economy, but at what expense? At the expense of porters, guides, clients, and the environment.
At the end of my trip, I sat down with the Som, the owner from Take on Nepal, and we had a 3-hour discussion about the trekking industry in Nepal and how it differs from other countries. I came to a better understanding that my less than stellar experience in the Himalayas was more to do with the corrupt industry, rather than Take on Nepal.
The nitty-gritty details
I did not find the trek to EBC to be that physically challenging. However, I have been training in altitude all summer and am in great physical shape. EBC is expensive. From the gear, travel insurance, and plane tickets, to the cost of the trek itself, the tips and the spending money you need each day; it is very difficult to enjoy this trek properly if you are on a tight budget. If you want to go to EBC but are not sure if you can afford it, I would recommend waiting to save some more money. Each day on the trek becomes more and more expensive, the higher you go. A cup of tea can cost up to $4. You will pay money to use WIFI, to charge your electronic devices, to use any type of hot water, or to order any extra food and drinks that your trekking company does not cover. Many trekking companies do not cover your meals, and each meal is, on average, $8 with a total of $40 a day, including hot drinks. Take On Nepal covered all of our meals and one hot drink each meal. I opted out of using WIFI for the entire trek, did not use hot water or a shower, and brought my solar panel and extra battery packs to charge my devices during the trek. I found myself spending the most money on cups of hot tea, coffee, medications toilet paper, candy, and beer. Meals consist of Dahl bhat, chow main, curries, and some form of an omelet. It is recommended to avoid meat and dairy since it must be carried up from Lukla. You are responsible for treating all of your water.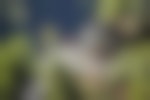 My packing list
My second bedroom in my house is my gear room, meaning that I have loads of outdoor gear, as I love to adventure in every season. I did not need to purchase much for this trek, which was nice. I ended up purchasing a new winter Kelty sleeping bag for this trek and new base layer bottoms by Kari Traa (If you have not tried her clothing, you should). You are allowed 10 kilograms in your big pack and 5 kilograms in your daypack. This adds up fast, so you must be very selective and smart about what you bring. I would recommend renting a sleeping bag and a down jacket if you do not own one and do not want to spend hundreds of dollars purchasing these items. I would strongly recommend against purchasing cheap gear for this trek. It is cold, you are at high elevation, and you are in the mountains for a total of 12 days. Things can go sideways quickly.
Two sets of base layers (top and bottom)
Five pairs of wool People Socks
Two sock liners
Down Patagonia puffy packet
Rain pants by Marmot
Rain jacket by Marmot
Down beanie by Outdoor Research
Glove liners and shells by Outdoor Research
Lowa Renegade boots
Camp shoes
Sea to Summit inflatable pillow
My personalized first aid kit
Sunscreen
Lip sunscreen
Baby wipes (lots and lots)
Sun hat
A solar charger and battery pack by Goal Zero
Four pairs of hiking pants
The North Face fleece sleep bottoms
Dry fit cold weather long sleeve shirt
Three hiking ¾ sleeve UPF shirt
Alpine sunglasses by Jubilee
Rechargeable headlamp by Black Diamond
Black Diamond trekking poles (I only used these on our second acclimatization hiking down)
Patagonia dry fit underwear
My crazy travel selection of skincare and facemasks
Platypus 3-liter bladder
Katadyn Befree water filter
Gregory 22 liter daypack
Sony Alpha camera and gear
Three reading books
Snacks
Watermelon Cliff blocks (electrolytes)
Merino wool buff by Smartwool
Wool ear band
Multivitamins, vitamin C, and medicated cough drops
Charging converter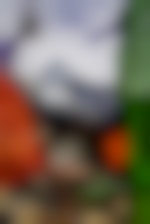 I did not take altitude meds as we were only going to 18,000 feet. However, I was the only person in my group, not taking acetazolamide. This was a personal decision for me, and I think everyone should make their own informed decision based on their body and experience in altitude.
Upon arriving in Nepal, I met Som, the owner of Take on Nepal, for dinner at his home. His life story is fascinating. I wish he would tell it on a podcast or write a book. We sat down on the floor, Napalese style, and ate Dahl baht while discussing the outdoors, Nepal, and Australia (Som's wife and kids live in Australia, so he spends part of the year on warm sunny beaches).
My flight was out of LAX, and since I live in Mammoth and my mom lives in Orange County, I decided to drive down to my mom's house and spend a few days in my hometown. My mom graciously agreed to watch my dog Moo for the month, and I could park my car safely at her home. The night of my 20-hour flight to Nepal, I was sitting in my mom's living room waiting for my Uber to take me to the airport. My mom was trying to make small talk with me because she knew something was wrong. She asked me if I was excited, and I said, "no, not really." I felt terrible. I am so fortunate to have the opportunity to spend four weeks in Nepal, but yet here I was sitting on the floor in my mom's living room with a pit in my stomach. I told my mom I might just cancel the Uber and drive back up to Mammoth. I could not figure out why I was feeling this way. After all, I spend approximately 2-3 months each year abroad, and I have never experienced these nagging feelings in the past. For whatever reason, I was unsettled about going to Nepal, and my flight was in just a few hours.
After 20 plus hours of flying, I arrived in Kathmandu, exchanged money, purchased my visa, and went outside to meet Samjhana outside the airport. Samjana would be my guide for the 13-day trek to Everest Basecamp. It was the end of Diwali festival in Nepal. I spent the day walking the streets, taking in all the sights and sounds, eating all the street food, appreciating all the colors of the festival and of course sitting for 2 hours while a young girl painted Mehndi on my hands and arms. Kathmandu is a big bustling city in Nepal with lots of people. Traffic is chaos, and the pollution and dust can be unbearable, but it is no different than any other big city in a developing country. I assimilated into the culture pretty fast and got into a daily routine. I had a few days in Kathmandu before taking off to EBC, so I spent my days walking around, visiting temples, and taking side trips to the valley and leisurely reading.
The night before our big departure to Lukla, our trekking group of seven met for dinner. I was sicker than a dog with a stomach bug, muscle aches, and high fevers. I was a bit nervous; this was a mosquito-borne illness, and I was constantly checking myself for rashes, to rule out dengue fever. I have had malaria more than once while living in Africa, and this felt similar, and although malaria is not in Nepal, dengue fever has been recently floating around Nepal. The briefing at dinner was short and sweet, and to be honest, I just wanted to go back to my bed and sleep. Upon arriving back to our rooms, I packed my bag and crawled into bed. I spent the next few hours fighting off fevers, night sweats, and chills and making continuous runs to the bathroom. I was sick, but I knew if this was viral or bacterial, I would treat it, and it would eventually resolve. If this was mosquito-borne, then I may have a problem. I started antibiotics that night since we were leaving at 2 am the next morning.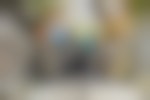 Day 1: Katmandu to Lukla to Phakding
A 4-hour bus ride, 45-minute flight, 12-kilometer trek
We had a 4-hour bus ride on terrible roads to the airport, and all I could think of was trying not to crap my pants. Unfortunately, flights from Kathmandu to Lukla do not fly 4-5 months out of the year because the sheer number of tourists would cause major problems for the airports and flight paths. After seeing the number of people that come through Lukla airport, I understand this! The only option is to drive to another town a few hours away and fly from there to Lukla.
I could barely walk to the bus from my hotel, and within an hour into the bus ride, we broke down somewhere along the road. I was half delusional but somewhat thankful the bus stopped so I could run out to go to the bathroom. I slept the entire time as we waited for an alternate bus to come to pick us up. Once a drivable bus came to our rescue, we continued the grueling 4-hour drive.
I have driven on many unbearable roads all over the world, but I have never driven on these roads while having extreme stomach issues. Every bump and turn, I grimaced in pain. I was scared to ask the bus to stop at bathrooms, so somehow, at every police checkpoint, I hopped off the bus and managed to find the nearest squat toilet. It was brutal. I do not remember the last time I cried from physical pain, but these past 24 hours, I just wanted to break down and sob. It felt like someone was taking a hammer to every joint in my body, and I was stuck on a bus trying not to crap my pants. I later apologized to my seatmate, Tory, who I ended up getting to know over the next 13 days. She and I would continue to joke about each bathroom experience I had on the trail.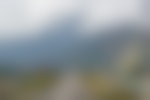 The flight into Lukla was also brutal. I fell asleep on a bench next to the runway with my daypack in my lap, waiting for our flight to board. A tiny propeller plane that was not pressurized was shuttling tourists back and forth to Lukla like clockwork. I lost count of how many sketchy planes were coming and going. I knew beforehand that this tiny sardine-packed plane would not have a bathroom, so I refused to eat or drink anything on the bus ride so I could dry out my system to survive the plane ride to Lukla.
We landed in Lukla, grabbed our luggage, and headed into town for lunch. This was the first meal I was able to eat in 48 hours, and I was becoming hopeful. After that bus ride where I felt like my insides were going to explode, I knew trekking nine kilometers to our first teahouse was attainable. I could tell my guides were slightly worried that I would not be able to keep up on the 12-kilometer walk that day, but I told them that I could probably crawl for 12 kilometers at these low elevations. They clearly did not get my sense of humor, and I was too tired and achy to even keep trying. I was sort of torn about my guides from day 1. I could tell that one of them was compassionate and truly enjoyed her job, but the other guide was difficult to connect with as if he did not want to be there. This was very strange for me because all of the mountain guides I have ever had the pleasure of hiking or climbing with have been some of the kindest, hard-working, and empathetic people I have ever met. I pushed this thought out of my head and got my pack ready to head out on the first steps of our journey.
It started to rain, so we took out our waterproof rain gear and off we went. To be honest, I do not remember much of the first day. I was exhausted and so sick I just knew the more kilometers we walked, the closer I became to sleeping in a bed.
I do remember at one point, I had to vomit, but there was a heard of donkeys on the trail, and I was stuck against a brick ledge. I couldn't crawl over the ledge to puke, and I did not want to puke on myself. I was either going to dodge in between the donkeys to get to the other side of the trail or puke all over myself. A couple of people in my group saw the sheer panic in my eyes and told me just to puke it out. I was able to wait until the donkeys passed and sprinted across the trail to the other side. That was my primary experience from day 1. I probably should have felt humiliated, but I was too burned out to even think about it.
When we arrived at our first tea hut, some of the folks in our group noticed the walls were missing. Someone could walk off the second floor and fall into the river outside. The tea hut was under construction but still functioning and fully booked. I started to feel better at dinner and was pleasantly surprised there was running water (freezing cold) to wash my face. I crawled into my sleeping bag, took another round of antibiotics, and prayed that I would be able to continue for the next 12 days.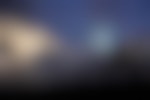 Day 2: Phakding to Namche
Elevation: 2,655-3,445 meters
Distance: 12 kilometers
I awoke the next morning feeling better. I was still not able to eat breakfast, but my fever was gone, and I was able to keep down water. Day 2 consisted of walking up one too many super steep granite steps and crossing long suspension bridges; I felt much more alert, and my physical strength began to return. I started to walk faster and get into my groove while I listened to Justin Bieber and Taylor Swift blasting through my earphones. I began to take in the beauty of the valley and started to capture my experience through the lens of my camera.
With each kilometer, I began to feel better. As each meal passed, I was able to keep down more food. I began to realize that this was a bacterial gut infection, and the antibiotics were working. I was safe (and thankful I went to medical school). As I became stronger and healthier, I started to notice more of the culture around me. Children waved at me and asked for chocolate; women were harvesting rice in the fields; almost every home had an outside fire burning. We were trekking through tiny villages, surrounded by rice fields and lush green trees. Herds of cows, donkeys, and mules were causing traffic jams on the trail as we waited for them to pass carrying hundreds of pounds of supplies. Some of the boys that were herding these pack animals were pelting them with stones and sticks. At one point, I closed my eyes and turned away because I could no longer watch. Porters carrying 120 pounds of gear ran past us uphill. Large groups of fellow trekkers decked out wearing expensive outdoor gear sat on the outside decks of restaurants and enjoyed lunch with a view. I began to notice the amount of toilet paper, coke bottles, and plastic wrappers that littered the trail. "Typical trekking industry," I thought to myself. So much corruption and so much beauty surrounded me at the same time, and I felt like my mind was playing tricks on me. As I began to feel physically stronger, I became more mentally and emotionally conflicted about this journey.
"I am experiencing something that most people dream of… seeing Everest, however, I am surrounded by corruption, poverty, and exploitation".
On day two, we arrived at Namche Bazar, a hustling and bustling town where you can pay someone to wash and blow-dry your hair, go to an Irish pub, get a massage and buy any last-minute trekking gear or souvenirs. It was quite charming but also overwhelming with tourists when we first arrived. A sea of thick storm clouds obscured the view of the mountains, and I was getting pretty impatient about seeing a yak, watching a clear sunrise, and photographing the sunset. We arrived at our teahouse (which had all the walls constructed), did a quick baby wipe shower in my room, and headed down to the dining room. As we began to trek into higher elevations, the tea huts had stoves in the middle of the dining room where they burned yak dung as a source of heat. At dinner in Namche, I asked if they would bring in a pile of yak poo into our dining room…I couldn't imagine eating my dinner while watching someone shovel yak poo into the furnace. One of the gals thought I was absolutely nuts for thinking this, but sure enough, a woman walked in with a bucket of yak poo and started the fire.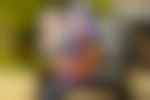 Day 3 Namche Acclimitization
Elevation: 3,445 – 3,880 – 3,445 m
Distance: 4 -5 km
The next day was our acclimatization day. To be honest, I was a bit annoyed because I didn't really see the point of spending an extra day acclimatizing to 12,700 feet since I don't really consider this true elevation. However, I also kept telling myself that most people do probably need this day, and I should keep my smart comments to myself. I woke up before sunrise to photograph the stunning sky. I live for alpenglow, and I was basically jumping up and down with my camera with excitement as I saw the deep orange reflection of the rugged snow-covered peaks. "YES THIS IS WHY I AM HERE," I said to myself. There was a guy next to me using flash on his camera in automatic mode, and I quickly gave him a down and dirty tutorial on shooting in manual, especially during sunrise and sunset.
I went inside, got dressed, and ate breakfast with the group, and we headed out to hike up a giant mound of dirt. The girl who became a thorn in my side for the entire trip started to unravel on this day. Her cheap backpack broke during the hike. All of the zippers basically came off, and she was annoyed that she had to spend money to buy a new daypack. I told her that she was fortunate we were in a town where she was able to buy gear since, after today, we won't have that opportunity. She said she did not have the $10 to spend on a new pack. Minutes after, the only hair tie she brought snapped in half. I thought to myself, "you paid thousands of dollars to come on this trek but don't have emergency money to replace your cheap gear?" One of the other girls had more patience than me and offered to carry her all of her gear on the hike.
When I told this to Som after sitting down and debriefing about my "interesting experience," he told me he warned her that most of her gear was not appropriate for this trek. She refused to listen.
We hiked to the top of a dirt mound and reached 12,700 feet when we saw helicopters landing. Apparently, you can fly to this dirt mound from Lukla and have tea. In retrospect, the dirt mound was not THAT bad, we got out our first glimpse of Everest, the views of Ama Dablam were incredible, I took some stellar photos, and I experienced my most magical moment on the trek during this acclimatization walk. Our group sat down and ordered tea at the tallest hotel in the world, Everest View Hotel, on top of the dirt mound. It was chair to chair, packed with people. My backpack and camera were in my lap, and I was having a half-ass conversation with my guide about rope crevasse travel. I was packed in like a sardine and was pounding back cups of instant hot coffee. We finally got up to leave, and as I wandered away from my group, I stumbled upon one of the most beautiful settings I have ever experienced. A Nepalese guide was playing "I'm Yours" by Jason Mraz on his guitar with a perfect view of the mountains in the background. I stood there in awe as tears welled up in my eyes. I wanted this moment to last forever.
The guide's client exclaimed, "this what you get when you pay a lot of money." Within a few minutes, another tourist came over and stuck a Go Pro about 2 centimeters from the guide's face.
These were my signals that this magical moment was over and it was time to head back down the steep dirt mound. I showed the rest of my group the video and explained how magical it was. We walked around town that night, laughed at some of the Kama Sutra drawings. I ordered a beer, and we knew this was our last day before this trek started to become challenging.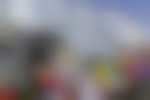 Day 4: Namche to Phortse
Elevation: 3,445 – 3,840 m
Distance: 10.5 km
I think this is where the trek started to really go sideways. Phortse was cold, and we were officially in the mountains. I saw my first yak, and I was overcome with excitement, I think I may have taken 500 photos and literally jumped up and down with excitement. The broken backpack girl ended up catching a severe chest cold and developed a fever and chills. We were two to a room, and I told the group whoever is sharing a room with her would likely catch her illness. When I was sick with my stomach nightmare, I tried my best to quarantine myself when I could. This girl had no plans to quarantine herself. She was coughing at the dinner table, would not cover her mouth, and was spreading her germs like wildfire. At one point, she sat next to me, and I got up and walked to the other side of the room. Her sleeping bag was rated 45 degreed F when we were required to have a 0-10 F degree bag. She came to the dinner table in every single layer she brought and exclaimed how she was still cold. We all sort of looked at each other in disbelief. We were at approximately 13,000 feet in elevation, and it was in the low thirties at night. We were going much higher, and it was going to get much colder. She was unprepared and did not think it was a problem. We spent the rest of the evening sitting by the yak dung warm fire while playing UNO with our guides and porters. I had a gut feeling this girl was going to turn our trip upside down, but I was not fully prepared what was about to unravel.
She previously had made some culturally inappropriate comments a couple of days back, and she told the group that she pays people to wash her underwear. I explained that even if you have your laundry sent out, you always wash your own underwear. No. Matter. What. It is culturally unacceptable in most of the world to have someone else hand-wash your undies. She responded that since she is paying, it is not a big deal. It was clear she was totally unaware of the term "culturally acceptable."
Day 5: Phortse to Dingboche
Elevation: 3,840 – 4,440 m
Distance: 8-9 km
Unfortunately, backpack girl infected her bunkmate overnight, so now we had two trekkers with coughs and fevers. As a physician, I was worried about the development of pneumonia. The next pharmacy we came across, I would try my best to get this situation under control.
This day was stunning. We were truly now hiking in the Himalayas, and I really felt alive. I spent most of this day hiking on my own as the rest of the group was behind. I wanted to feel alone in the mountains for a few moments, as it was so nice to escape the hustle and bustle of the trekking crowds. We passed monasteries, herds of yak, prayer flags, and porters carrying oversized loads. We had bright blue skies, stunning sunrises, and breathtaking sunsets. We arrived at a tiny mountain town in Dingboche, and when we passed a pharmacy into town, I made the suggestion to our guides that we should all stop by the pharmacy. I wanted backpack girl on antibiotics, maybe even a dose of steroids, a little zinc, and vitamin C could not help, and of course, everyone else wanted cold and flu medicine, just in case. We all stocked up on meds, as we knew we were now all at risk for getting sick. When we arrived at the tea hut, the guides told me that I would be sharing a room with backpack girl for the next two nights. I said I would gladly pay for my own room since she still had fevers, and I just got over a stomach monster. I just couldn't put myself in a position to get sick once again. The guides did not quite understand this, and throughout the rest of the trip, it became an issue as nobody in the rest of the group wanted to share a room with someone who was clearly contagious.
That night was one of the most beautiful nights I have ever experienced. It was a clear sunset with a full moon rising over the snow-capped mountains. Smoke from the fireplace was rising into the moonlight, making the scene even more stunning. I sat outside in awe, taking photos, wanting to pause this moment forever.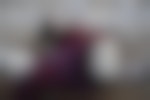 Day 6: Acclimatization in Dingboche
Elevation: 4,440 – 4,730 m – 4,440m
Distance: 5 – 6 km
This was our second acclimatization day, and this time, we needed it. I could start to feel the air getting thinner. We walked up this incredibly steep mountain ridge. We had the option of going halfway or all the way. The two gals who were sick chose halfway since their lungs were pounding, and the rest of us slogged up to the top. Within a few feet from the rock pile, I was done. For whatever reason, the altitude and steepness kicked the living daylights out of me, and I was physically exhausted. I sat down and waved at my group, who was only a few feet in front of me at the top. Eventually, they convinced to make my way up, and I pathetically crawled and bouldered up the rest of the way. This was the hardest part of the entire trek for me, well this day and the first day (because of my stomach).
It was straight up and knee pounding straight down in literal loose dirt. I feel like on every multi-day international mountain trek, there is always that one day, where you have to walk up some ridiculous nonsense. This was that day. I hated just about every second of this day. On the way down, I used my trekking poles for the only time during this trek to lift some of the pressure off of my knees. The downhill was knee crushing. A fellow trekker in my group, and I were the last ones down, and our guide was nowhere in sight. I was a little bit annoyed since the guide is always supposed to stay with the group, but at this point, I was just relieved to be off of the rock scree hill and back to the teahouse. I figured I would bring this up to Som once we all came back from the trek.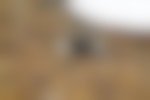 Day 7: Dingboche to Lobuche
Elevation: 4,440 – 4,900 m
Distance: 12 km
This was another beautiful day. We were now finally deep into the mountains, and the cold mountain air felt amazing. Backpack girl was still sick and started to develop an asthmatic cough to the point she could not breathe while coughing. It was concerning and quite frankly annoying. I found out she was not taking any of her medications, and she was telling the group that she should probably go to a doctor once she gets back to Katmandu. Everyone in the group was becoming more and more annoyed with her carelessness.
Halfway through this day, we came across a beautiful and memorable cemetery where many Everest climbers were buried. It was emotional and incredibly touching. This was a reminder that Mother Nature is always more powerful than us, and we must always respect the mountains. The mountains may take our lives, and this is something we have to grapple with the more time we spend in nature.
At this point in our journey, it seems that every tourist on this mountain was coughing up some sort of crap. It was almost like a chorus of coughing. I found it incredibly disgusting, especially when the majority of these people are not covering their mouths. We began just to roll our eyes and laugh because it became so ridiculous. We all eventually wore buffs to cover our nose and mouth to prevent catching this horrid cough. I call it the plague of Everest, but technically, it is called the Khumbu cough.
The tea huts at this point were less than sanitary. There was blood on the walls (from bloody noses), the sheets were filthy, and the bathrooms were downright intolerable. The rooms were freezing, and I was so thankful I had my warm sleeping bag. I ended up having to share a room with backpack girl for the next couple of nights, and although she was no longer contagious, her constant coughing kept me up the entire night. At one point, I was nervous she was going to stop breathing, as she could not catch her breath. She needed an inhaler, steroids and should have started her antibiotics days ago. It was time to have a serious chat with the guides about this situation. I also noticed the lack of water intake for her and a couple of other individuals in the group. On my previous treks and climbs, our guides are constantly reminding us about water. They asked us multiple times a day how much water we were drinking. Sure, it may become annoying, but at least they are concerned. Being a mountain guide is sort like being a babysitter, and I was a bit concerned that our guides were not keeping tabs on our water consumption, backpack girl's cough, or asking us about our feet (blisters, etc.).
Day 8: Everest Basecamp
Elevation: 4,900 – 5,380 – 5,125 m
Distance: 15 km
I spent the day hiking with Ian, a British native who served in the army and who now lives in Australia. He is a fascinating guy, and it was truly an experience to chat with him this entire day. We took pictures of each other with Everest in the background and shared our concerns about what was happening with our group. We bother arrived at basecamp, took our respective photos, walked around, and set down our packs while we waited for the rest of the group. I was happily surprised not to see any trash at EBC, considering the amount of trash we saw on the trail. I was underwhelmed with my "accomplishment." I wanted to go higher; I wanted to summit a peak. To me, being at basecamp was just the beginning, and I now have two monster peaks to tackle in Nepal over the next two years. The rest of our group arrived, we took our group photo, and I was off, nearly jogging down the ridge to beat the setting sun. I knew once the sun slid behind the mountains, the temperatures were going to drop significantly. I immediately grabbed a beer back at the teahouse and tried to shuffle through my conflicted feelings. I did not feel like I conquered anything, and it was bothering me.
The sunset and moonrise were incredible, and I stood out in single-digit temps so I could capture these memories on my camera. This was one of the most magical night skies I have ever seen. I took a quick walk around the corner to stumble upon a couple of cows lying down with warm wool blankets over top of them. I smiled to myself and thought what an adorable sight to see. For me, it was these little spontaneous moments that warmed my heart and took my breath away.
Ian's nephew Harry seemed a little off at dinner. He said he was just tired, and sadly, I don't think any of us paid enough attention or detail to this. The night sky put on another incredible show.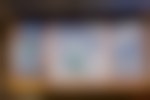 Day 9: Gorak Shep to Kala Pathar to Pangboche
Elevation: 5,160 – 5,555 – 3,985 m
Distance: 16 km
I was unable to sleep since backpack girl was hacking up a lung and struggling to breathe. We had to start at 2 am to head up to our highest point yet for sunrise, Kala Pathar, a little over 18,000 feet. I was sleep-deprived, emotionally and mentally drained, and I eventfully flew off the handle, explaining to my guides that there is no way backpack girl should be getting out of bed and trekking up to 18,000 feet in improper gear and this hacking asthmatic cough. I literally lost my mind for about 3 minutes, regained control of myself, and told them that I just needed to have a moment. It was 2 am, and I was legit whisper yelling. Everyone in my group was done with her, but I felt like I was the only one expressing concern and vocalizing what everyone was thinking and feeling. I put on a podcast, hiked as fast as I could up the mountain in 2-degree temperatures, and tried my best to take sunrise photos. When I could no longer adjust the shutter speed on my camera because I was on the brink of frostbitten fingers, I decided it was time to come back down. My Garmin Inreach clocked 18,000 feet, and I was satisfied with the mediocre sunrise and was not in the mood to get frostbite. As I was hiking down the mountain, I saw backpack girl hiking up with the other guide. I could not believe she did not stay in bed and rest. Two other people in our group, who were sick, stayed in bed that morning. This was an optional sunrise hike. It was clear that backpack girl had something to prove and undiagnosed asthma with bronchitis.
I arrived back to our teahouse, warmed up by the fire, and ordered too many cups of coffee to count. Harry was at the table, and we were all surprised; he slept through the morning. I kept wondering if he was okay, but he kept saying he was just tired. We ate breakfast; all decided that the sunrise viewpoint was underrated and packed up our bags so we can head down to lower elevation. It was bittersweet. We arrived at our destination, and now it was time to turn around. I was conflicted once again.
Within a few hours of hiking, Harry nearly collapsed on the trail. He was sick, really sick. A couple of us chatted with the guide about our options, and I stated that he needed to be evacuated off the trail. A helicopter could not land where we were, so we had to trek another one hour down to the nearest town. Harry was too sick and weak to walk on his own. He was too tall and strong to be carried. "What about a horse"? I asked the guides. Apparently, people fall off horses and die on these trails, which made total sense after seeing so much nonsense in these mountains. A horse was out of the question.
"Great, let's get some porters and a makeshift stretcher," I stated.
Blank stares
"No, I am serious; on Kilimanjaro, we evacuated a woman with the help of two porters and a stretcher," I exclaimed.
I did not want to step on the guides' feet, but at this point, it was apparent I was the most experienced in terms of medical evacuations.
One person asked me, "Where are we going to find these porter?"
There were porters walking by on the trail carrying gear down the mountain. I told the group we should hire a couple of these porters, pay them $100 to carry Harry to the next town, we will watch their gear until they come back up for it. This was our best and safest option. The problem is I do not speak Nepali. One of our guides was already running down to the next village to summon the helicopter, so I explained to our other guide that she needed to convince two porters to drop their gear and tell them we would give them however much money they requested. I did not understand what she was saying, but I could tell from her body language; it was not going over well. In retrospect, I should have taken out my US dollars right then and there. Money talks, especially when porters make a meager few dollars a day and get treated worse than animals. Harry's uncle and a fellow trekker in our group ended up carrying Harry down to the next village. It was painful to watch. I was scared someone was going to fall or snap an ankle. We arrived at the next village, and a medic was outside the tea hut. I immediately asked for a pulse ox, oxygen, and a thermometer. His altitude sickness was mild, he was severely dehydrated, and there was an underlying issue going on. The oxygen tank was not working, and his temperature was on the brink of hypothermia. I made an oral rehydration drink, and we tried our best to re-warm him, but he needed a helicopter. We saw three helicopters land and take off, dropping off gear and tourists. We were about jumping up and down in rage, wondering where the heck our helicopter was. Finally, the helicopter landed, no medics were on board, and our group had to carry him and load him into the helicopter. My blood was boiling, as this was the most ridiculous rescue I have ever been involved in. Without going into too much detail, he ended up having a surgical emergency and was severely dehydrated.
We all ate lunch in disbelief and in sadness. Of course, Harry's uncle, Ian, went accompanied him in the helicopter, so now we were down two people in our group. Our bond felt broken, and of course, we were worried about Harry.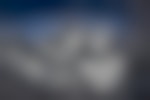 We still had a solid six hours to go before we would make it down to our next sleep hut. I asked if we would make it there by dark, and our guides were confident we would. My gut told me otherwise. Hours passed by, we were booking it down the trail, and eventually, I turned around to admire a deep red sunset against the mountains. There were prayer flags flying in the wind, framing this view, and I had to unsnap my camera. I could not take my eyes off the sky. One of the guides was leading the group, and I was trying my best to jog along to keep up with him. The rest of the group was behind me with the other guide. It began to get dark and cold, so I took out my headlamp and put on the last remaining layer I had in my daypack. We were not prepared to hike in the dark, and thankfully I stashed a couple of necessities. I lost track of my guide as I came across a teahouse. I was not sure if this was the teahouse we were supposed to be staying that night. I did not want to go inside, nervous the rest of the group would pass me, but I did not want to continue on, because what if this was our tea house?
So I decided to wait for the rest of the group to catch up. Half of them had headlamps, and the other half were using their cell phones for light. The other guide leading the group did not have a light at all. She went in front of me, and I made sure to keep on her heels, so my headlamp was able to light her path. She was booking it, and I was concentrating on trying to give her enough light without falling on my face. Eventually, a random dog and our porters showed up to help guide us in the dark. I looked up at the sky and saw a line of bright stars moving. I never seen anything like it and quickly turned off my headlamp to get a better look. The guide and porter screamed, "Kristen!". It was pitch black. I kept saying, "look at the sky, the moving line of stars, what is that?" They were very unimpressed and were annoyed that I turned off my light and told me that I was looking at stars. I understood their frustration. It was a long, shitty day, and here I am, a tourist taking away their light to look at the stars, but the sky was SO cool!
We finally arrived at our teahouse, which was very clean, warm, and by far, the nicest amenities we have seen in days. We all talked about that incredible moving line of stars, and I jokingly told the story about how our guide and porter were annoyed with me.
It felt so good to put an end to this day.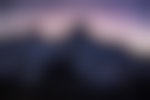 Day 10: Pangboche to Namche
Elevation: 3,985 – 3,445 m
Distance: 17 km
Doesn't it seem like this trek is never-ending? I was thinking the same thing. I started to feel a burn in my throat, and it started to become painful to swallow. I was getting sick. Our trek back down to Namche was uneventful. I needed to get meds in me and to drink some hot tea. When we arrived at Namche, some of the gals in our group went to have their hair washed and blown out and get a massage. This sounded wonderful, but I really wanted to be alone with my book. I wanted to nip this cold in the rear before it became out of control. I ended up losing my voice that night, and I knew I was done.
Day 11: Namche to Phakding
Elevation: 3,735 – 2,655 m
Distance: 12 km
We trekked back to our first hut, where there was missing constructed walls. I spent the afternoon drinking hot tea with rum, in hopes this would kick my cold. I honestly could not tell if I was feeling better or worse, but the rest of the group went out to the Irish pub, and I hung back and finished my third book of the trek.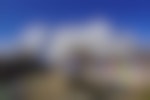 Day 12: The final day Phaking to Lukla
Elevation: 2,655 – 2,800 m
Distance: 12 km
I awoke with fevers, chills, vomiting, and a horrible cough. In the middle of the night, I ran out of toilet paper, and my amazing roommate opened up her bag and gave me everything she had. I went down to breakfast and curled up in the fetal position on the chair. Another gal gave me her giant puffy jacket to help keep me warm. We only had 12 kilometers to walk that day, but I had zero energy, and my body was shutting down. I sick, again, at the exact same location where I sick the previous week. This spot on the trail was clearly cursed! Walking over the suspension bridges made me so nauseated, I had to stop and vomit each time. At one point, I asked my guide if there were any more of these bridges so I could at least prepare myself for more vomiting. He told me that we just crossed the last one, and a little sliver of hope came over my body. I had multiple layers of clothing on me, and I am pretty sure I had puke on my friend's big puffy jacket I was wearing. I felt bad for slowing down the group, but I had to stop and rest every few minutes. Everyone in the group was incredibly patient and kind, and I was so grateful for that. One of our guides carried my day back so I could try to keep up with the group. I was so hungry and thirsty, but everything I put into my body came right back up. I was craving a Sprite and Pringles, and at that point, nothing or nobody was going to stop me. I wandered up to a little shop, where I am pretty sure the entire family was sleeping inside. A guy came to the window, and I asked for a cold Sprite and a can of Pringles. I don't even like soda or chips, but I think my body needed the salt and sugar. Before I could wait for my change, I had one hand in the Pringles and the bottle of Sprite in between my legs. I clearly was not thinking straight and must have looked ridiculous, because of the girls in our group snapped a photo of me. I finished the entire can of Pringles within minutes. The whole scene must have been disgusting to watch. I needed calories, and I just could not help myself. We finally arrived in Lukla, and I just about shed tears of joy. I fell asleep on a couch during lunch, and after an hour or so of sleeping, I retreated to my room. We were supposed to have a celebratory dinner that night, but I was so sick, there was no way I could hang. I slept until morning and wandered down to the hotel dining room to check my email. This was the first time in 12 days that I had any type of connection with the outside world. It was so nice being isolated, and although I sent my brother a few texts through my Garmin InReach, I really wanted to be off the grid during this time.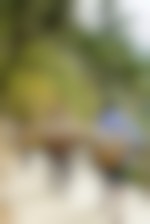 I was scrolling through my emails when I noticed my veterinarian's office sent me an invoice. I was scrolling through this invoice, looking at thousands of dollars in emergency procedures. Oxygen administration, ER care, anesthesia, surgery, hospitalization stays…. my heart shattered. I knew something terrible happened to my dog, Moo. I texted my mom immediately and asked her about Moo. She tried to hide it and told me she was doing great. I responded that I received the invoice, and I need to know what happened.
"Moo was attacked by a coyote in the backyard and was almost taken over the fence."
I started balling at the breakfast table and knew I needed to get on a flight back home. I had one more week left in Nepal, but I could not fathom sitting halfway around the world, while my mom was nursing my dog back to health. In between ugly crying and long deep breaths, I told the rest of my group what happened. All I could think of was getting back home. I did not care about anything else. We got on a flight and boarded that dreadful 4-hour bus, but sadly, it took us 7 hours to get back to Katmandu because of the traffic. I sat next to a guy from Spain on the bus, and he was trying to make small talk with me, and I eventually told him I was in a hurry to get home because my dog was really sick. I was hoping I could get a flight out the next day for less than $1,000.
Within minutes he gave me his phone with flights from Katmandu to LAX pulled up on his web browser. My heart melted, as this was one of the sweetest gestures I have ever experienced. To my surprise, flights for the next day were under $600. We finally arrived back at the hotel, and I grabbed my computer and hopped on the slowest Wi-Fi connection I ever endured. My credit card company was denying me access even though I was cleared to use my card in Nepal. I was sitting in the corner of a hotel lobby with the content of my wallet spread across the table while sobbing. I have not had a shower in 12 days, I was sick as hell, my heart was broken because of my dog, and I just needed to get a flight booked. After a couple of hours, the rest of my group came downstairs after their showers and asked if I wanted to go to dinner. I was still trying to book my flight and did not yet bother to even collect my luggage out of the storage closet. I eventually used my ATM card to book a flight to Qatar with a 12-hour connection into LAX. The new Uber rule was in effect at LAX, and I was not ready to navigate that disaster, but I was just one step closer to getting home. I finally went to my hotel room, took a hot shower, sent my flight details to my brother, and went out to buy any last-minute items as this was my last night in Nepal.
Som, the owner of Take on Nepal wanted to meet me for dinner to discuss my experience, and I just wanted to be alone. The next morning I met him for a three-hour-long coffee chat about what went wrong and how we can fix things in the future. I was disappointed with one of the guides, upset about the helicopter rescue, and wanted answers as to why backpack girl was a total train wreck. We discussed the importance of having safety precautions, potentially hiring an extra porter for an emergency, and of course, talking about the brutal corruption that occurs in these mountains. We hugged goodbye, and I told him I am not sad about leaving because I know I will be back to climb a couple of peaks. I learned that this trip was a stepping-stone for my future. I now have put down some big alpine goals in Nepal, and I am excited to go back and achieve these goals.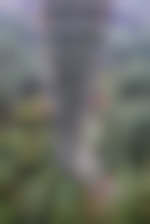 The people of Nepal were warm, welcoming and incredibly charming. This country is a very popular place for tourists to visit for a reason, however tourists are ruining the mountains and we need to start having open discussions about what is happening in the Himalayas.
We want to acknowledge and thank the past, present, and future generations of all Native Nations and Indigenous Peoples whose ancestral lands we travel, explore, and play on. Always practice Leave No Trace ethics on your adventures and follow local regulations. Please explore responsibly!
Do you love the outdoors?
Yep, us too. That's why we send you the best local adventures, stories, and expert advice, right to your inbox.