14 Women-led outdoorsy brands I love or want to try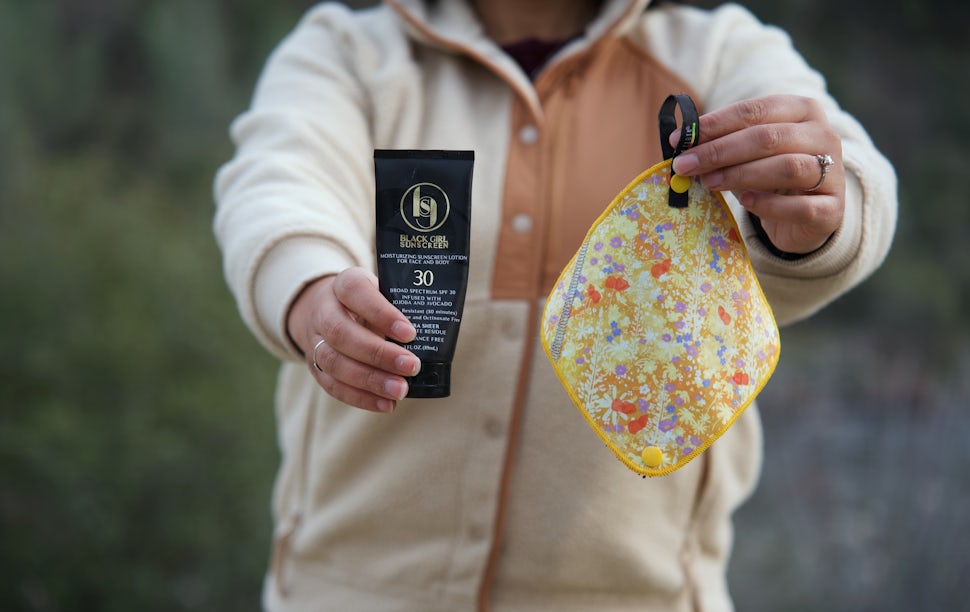 In the last couple of years, I decided to be more conscious of the purchases I make. I work to put my money into small and startup businesses, especially those of women and people of color. Here are some of the businesses I have found and supported, as well as some I am hoping to support in the future:
LOVE!!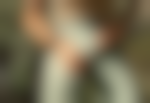 My favorite item: SheFly Go There Pant
As a woman, how many times have you been able to pee without taking your pants off? Zero… same. I was lucky enough to win a pair of SheFly go there pants and they are spectacular! Three women started SheFly in a college dorm room because of exhaustion over pants that do not work for the woman's anatomy. Co-founder Georgia Grace shares about being a glacier guide in Alaska and having to go long distances to find privacy and then take off multiple layers in cold temperatures to relieve herself, unlike her male counterparts (read more here). She teamed up with fellow adventurers Bianca Gonzalez and Charlotte Massey to create SheFly. The startup has a patented zipper that is placed below the traditional fly and extends to the back of the pants. This second zipper allows you to pee without removing your pants wherever and whenever nature calls.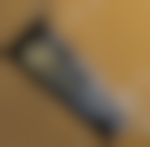 My favorite item: Black Girl Sunscreen SPF 30
Tired of that white cast that sunscreen leaves behind on your skin as a lady of color? So was Shontay Lundy when she started Black Girl Sunscreen. Sunscreen has been catered to lighter skin for decades, but things are changing. As a person with mixed skin, I would rarely wear sunscreen as a teen, because "I don't burn." (Not a good enough reason to not wear sunscreen!) While melanin does provide some protection, it is not enough and people of color should wear sunscreen. I was gifted a bottle of Black Girl Sunscreen and have not gone back! This sunscreen was made specifically with people of color in mind. They started with a 30 SPF that dries clear to protect your skin without the white residue but are expanding options as the company grows. Plus to be environmentally conscious, they have a recycling program for their bottles.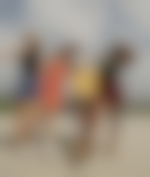 My favorite items: open air pant & get dirty dress
You know the TikTok, "if I like it, I'll just grab it in another color?" That is how I am with this next company. Founded by Mikayla Wujec and Naomi Blackman, Alder Apparel is a Canadian-based sustainable and size-inclusive brand for female outdoor recreators. Wujec, a National Geographic Explorer, and Blackman, a fashion marketing leader, started Alder Apparel out of frustration with the options for women's outdoor clothing. Their garments are manufactured ethically with sustainable materials. Alder values leaving the world better than they found it, investing in the next generation, demanding equal opportunity, and going outside. I love that the company collaborates with the community when designing each season's products. Alder puts out comprehensive questionnaires when planning new products to survey everything from desired colors (other than pink and turquoise) to which designs are most sought after by female outdoor recreators. And they just launched their recreate market offering gently used pieces that were returned, revamped, and sold at a discounted price.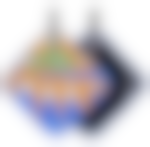 My favorite item: Kula Cloth
Looking for the perfect counterpart to your SheFly pants? Look no further than the reusable pee cloth. Kula Cloth is an alternative to packing large quantities of toilet paper in and out of the backcountry by replacing it with a reusable antimicrobial pee cloth. Founder Anastasia Allison started doing research on pee cloths after a backpacking trip in Washington where she found a giant pile of TP in the woods while trying to enjoy the sunset. Let me tell you, Allison and her team thought of everything in designing the Kula cloth. It has a snap feature to fold for privacy and hang on your backpack. There is a waterproof side to avoid getting wet fingers while wiping and an absorbent antimicrobial layer for avoiding smells. Plus, you can rinse it along the trail between uses and let it dry on your pack. When you get home, throw the kula in the wash to clean it for next time. Game changer!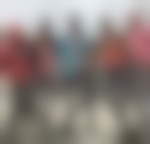 My favorite item: Freshly Overalls
Dovetail Workwear was founded by 3 women: 2 landscapers who disliked not having work pants thoughtfully made for the female body, and an apparel expert who "dreamed of a women's workwear revolution!" They encourage women to get dirty, go into non-traditional occupations, and thrive in their work. Since that dream was born in a garden, they "have grown the largest exclusively women's workwear company in the northern hemisphere." I was introduced to their overalls a few years back and I am a huge fan, with stretchy suspenders, reinforced knees, and a crotch gusset, they are the perfect overalls for getting outside to do work on the house, working in the garden or just wearing around.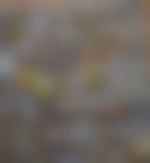 My favorite item: Conelet Necklace
Laura Niblack allows you to take a memory of the outdoors indoors everywhere with her beautiful metalsmithing. While she grew up trying all types of creative outlets, she didn't feel "utterly captivated" until she let up a torch when she enrolled in a metalsmithing class at a local studio. She had found her medium. Since that class, she has been creating art in the form of jewelry inspired by the backcountry, landscapes, and her experiences in the outdoors. She uses recycled silver and vivid stones to create pieces that are "small reminders of the awe-inspiring beauty of the natural world." I met Laura at a creative retreat and started following along on Instagram watching her craft. I was able to snatch up a conelet necklace in one of her jewelry drops a couple of years back and love wearing it whenever I leave the mountains as a reminder of the forest and the calmness it brings me.
Want to Try!!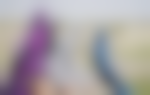 What I want to try: Eve The Original Light Weight Hiker Crew Socks
Brittany Coleman had been working in the apparel industry for years when she decided to start her own line of women's socks. The company, started by a woman of color, is producing merino wool hiking socks for women in the USA. Brittany started Tough Cutie to "support women in [their] walk-through life - as adventurers, entrepreneurs, caregivers, and everything in between." Take a look at the company's manifesto (which I think should be a wo-manifesto.)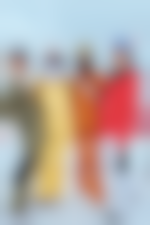 What I want to try: Carson Bib Pant
Looking to hit the slopes? Well, look no further than Halfdays for "by women, for women" technical ski gear. They are a female-founded company "that doesn't compromise fit, function, and style" creating ski clothes for women's bodies. Halfdays was founded by Ariana Ferwerda, who has a retail consulting and analytics background, Karelle Gold, who leads storytelling to focus on new inclusivity and community, and Kiley McKinnon, who competed in the 2018 Olympics in men's ski gear. Plus… they are putting sustainability at the forefront, using recycled materials they source responsibly.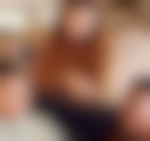 What I want to try: Dress_01 & Midlayer_01
Co-founders Allison Levy and Chelsea Rizzo started Hikerkind to create hiking apparel that is comfortable and consciously made while out hiking, as well as off the trail. Their pieces are inspired by the triple crown… Appalachian, Continental Divide, and Pacific Crest Trails. Hikerkind uses beautiful earthy colors for their pieces that they describe as "design-driven exploration from sidewalk to trail." All products are made in New York from recyclable materials and they are starting a resale option soon!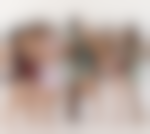 What I want to try: Caraway Top & Sugar Skort
Founder, Hayley Clark, created Honey Mark to offer versatile and practical comfy swimwear. "No more baggy T-shirts, extra cover-ups, and awkward holes or strings or clasps" and they are size-inclusive, offering sizing from XXS to 3X. I have seen TikToks about Honey Mark for over a year and love the idea of "swim leisure" for when I walk to the river and don't want to carry extra clothes or a towel to cover up. Each supportive suit has not only a built-in sports bra and shorts underneath, but also pockets.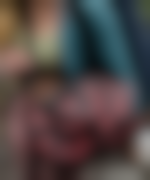 What I want to try: Tricycle Bag
Sick of boring-looking gear? Wild Brush is the business for you to check out! Julianne is on a mission to get people outside with beautiful bags to represent the places they adventure. Who wants a plain single-colored pack when they can get a beautifully designed one? The art on these pieces is created by artists. So if you are looking for a fun chalk or tricycle bag, crag or hip pack, or even packing cubes… look no further!.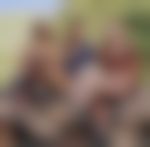 What I want to try: San Isidro Shirt
Lato is a brand for all fresh air enthusiasts whether you are hitting the trail, going shopping, or sitting in your backyard. Lato, pronounced lah-toe, is from the Polish word that means "summertime." This small company believes in producing limited quantities to avoid overproduction and waste. In addition, they believe that mother Earth comes first, so they use eco-friendly fabrics, dyes, and packaging. So far, Lato has released three sustainably made products, a sports bra/top, shorts, and a fly fish shirt "for the modern women, by the modern women."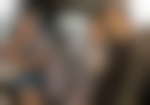 What I want to try: Chonky Yellow Floral Baselayer Top and Crop Legging
Wild Rye is here to create welcoming and inclusive access to the outdoors, build confidence, protect the places they play, celebrate getting into the fresh air (no matter how you do it), and "empower women-identifying individuals from the backcountry to the boardroom." Founder Cassie Abel started Wild Rye after nearly a decade in the outdoor industry and she wanted to give women gear options. With a majority lady team (there is one male on the team of 10), the company partners with SheJumps to empower ladies in the outdoors and is behind the movement Women-Led Wednesday. In addition, they recently became a certified B Corp, which really shows the effort they put in to stand by their mission.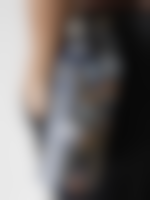 What I want to try: Yosemite Eco Overshirt & Parks of the USA Bucket List Water Bottle

Wondery Brand creates products to empower women in the outdoors. This company works to have representation of "all women-identifying and non-binary individuals in [their] products." Wondery Brand offers events, workshops, meetups, and gear swaps for their community, including BIPOC-exclusive events and low-income opportunities. They offer everything from outdoorsy influenced graphic shirts to original outdoor wear, as well as novelty items like water bottles to showcase the National Parks you have been to.
Feature photo by and of Clarice Henry in Alder Apparel go far fleece, with Black Girl Sunscreen and Alpine Meadows Kula Cloth.
We want to acknowledge and thank the past, present, and future generations of all Native Nations and Indigenous Peoples whose ancestral lands we travel, explore, and play on. Always practice Leave No Trace ethics on your adventures and follow local regulations. Please explore responsibly!
Do you love the outdoors?
Yep, us too. That's why we send you the best local adventures, stories, and expert advice, right to your inbox.