Try these 6 camping recipes for your next adventure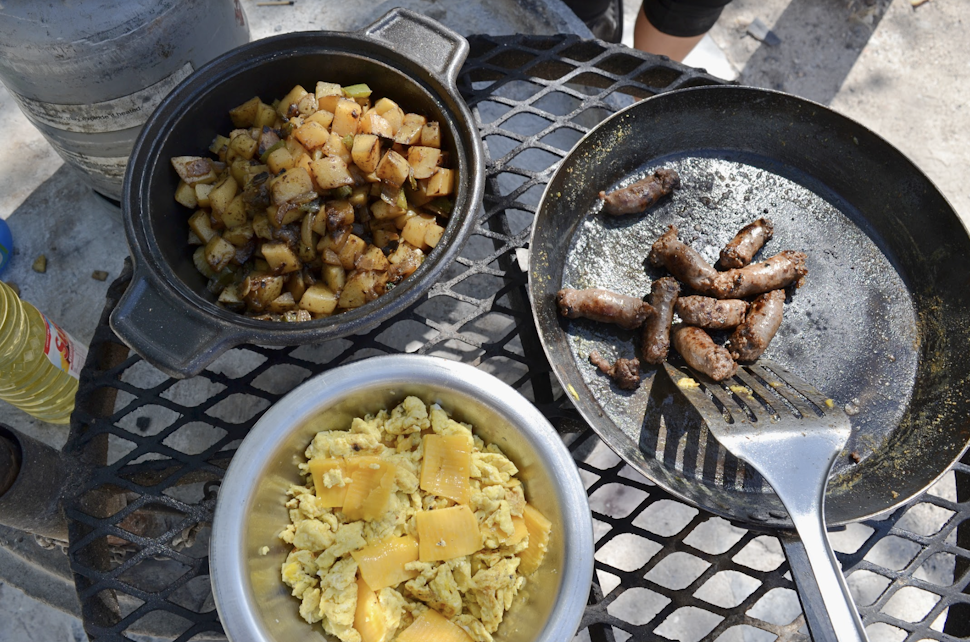 Every year (at least once) my mom would pack the car with gear to take my sister and I camping somewhere in California. My mom is amazing and I attribute a lot of my love for the outdoors to her. However her cooking skills, as she puts it, are "that of a college student."
Camping meals were always the hardest part for her when planning our trips. As I got older and developed a love for cooking, I started to help out with some of the meals. When I pursued a degree in Food Science and Technology with a minor in Culinology, there was no way I was escaping taking on the menu planning and prepping for our adventures.
When planning camp meals, there were three things I prioritized; ease of preparation, minimal clean up, and even tastier in the wild than indoors. Here are six of my go to meals when heading out to camp:
1. Meal-in-One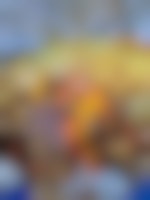 This dish was always on our camp menu when we headed out. My mom grew up eating this staple food on camping trips with her family and the tradition carried on with us kids. It has many names, but it will always be Meal-in-One in me. These delicious, foil packet dinners allow for creativity and versatility when feeding a family with varying food restrictions and requests. Everyone can make their own packet based on their wants and needs.
Ingredients
Protein: Thin cut steak, impossible burger, beyond sausage, or whatever you like
Veggies, thinly sliced: potatoes, carrots, onions, mushrooms, bell peppers, etc
Butter
Salt and pepper, to taste
Any other seasonings you like: garlic, cayenne pepper, oregano
Preparation
Slice your veggies and place them in individual bowls for easy assembly before gathering your camping crew to make their own Meal-in-One packets.
Rip off a large piece of foil and place your protein in the middle, then top it with seasoning. (Pro tip: Make sure you have heavy duty foil, or double up on thinner foil to create more durable packets that will keep all that steam and butter inside and encourage even cooking.)
Next up, stack your veggies on top in layers with butter pieces, seasoning between each layer. Build upward rather than sideways. (My personal preference is to layer protein, potatoes, onions, carrots, bell peppers, and finish it off with mushrooms.)
Once you have everything stacked up, pull together the short sides of your foil and roll to create a tight seal that will hold in heat and moisture. Do the same with the remaining two sides. Take care not to rip or leave holes in the foil. Cook over a fire pit or on a grill until the protein and veggies are cooked through. Enjoy!
2. Chili with the Fixin's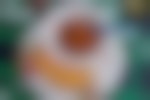 I make some camping food ahead of time and freeze it for convenience. When I'm ready to go on a trip, I place the frozen foods at the bottom of a cooler where they serve as ice packs. Later, they will be tasty meals. Try this method by making your favorite chili ahead of time and storing it in a reusable container in the freezer. (Pro tip: Store it in a silicone bag that you can place straight into boiling water on your trip so you don't need to use additional dishes.) The chili will thaw over time in your ice chest and then you can reheat it on the stove/bonfire and top with fixin's.
My quick chili recipe is a "catch all" of what I have available. I started making this "recipe" while living in Namibia. Use these ingredients as a guide or make a chili recipe you have already tried.
Ingredients
1 lb ground turkey, beef, chicken or vegetarian meat substitute (or add an extra can of beans)
1-2 large onions, chopped
2 bell peppers, chopped
Jalapeños, deseeded and chopped
Minced garlic (however much you desire)
2 cans beans, drained (Kidney and a can of mixed beans or black beans)
2 cans tomatoes diced
Chili Powder, to taste
Cumin, to taste
Black pepper, to taste
Salt, to taste
Preparation
In a large pot, partially cook your protein. Then, add onions, bell peppers, and jalapeños. Once veggies have softened, add your beans, tomatoes and seasoning. Let simmer for 15-20 minutes for flavors to meld. Wait until cooled and then place in a reusable container.
Fixin's can include - but are not limited to - shredded cheese, oyster crackers, red onions, sour cream (or Greek yogurt… my favorite kitchen substitute) and avocado. Pack the toppings in your cooler to add to the chili at the campsite once it's warmed up.
3. Pancakes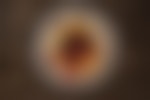 There is not much better than eating tasty food in the great outdoors. But, pancakes for breakfast outside are the best. They are simple, delicious and even better with some fresh berries in or on top.
Making pancakes can be as simple as mixing pre-made pancake mix and water. If you want something a bit more gourmet, bring along some milk, eggs and cinnamon or make your own pancake mix at home. Pack syrup and other toppings (chocolate chips, blueberries, etc) along and enjoy with a view.
You can also make pancakes at home and freeze them to bring camping. Take them out of your cooler overnight (and safely store them away from animals!) so they're thawed and ready for the morning.
4. Pulled Meat Sandwiches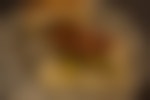 If you have a crock pot or pressure cooker, pulled meat sandwiches are a quick and simple meal to make ahead for your next camping trip.
Ingredients

3 lbs chicken, beef roast, pork loin, or canned jackfruit
1 1/2 cups of Barbecue sauce of choice
Rolls
Preparation
Cook your meat or canned jackfruit thoroughly in slow cooker, around 4 hours likely. Add your favorite BBQ sauce and mix. Let cool and freeze in a reusable container. (Pro tip: silicone bags also work great here because you can place the frozen meat directly into hot water to thaw and warm it without using an additional container.)
Reheat the pulled meat on a grill or stove. Bring your favorite bread or buns. I am a huge fan of Hawaiian Sweet Roll Buns or potato rolls. Top the sandwich with pickles or some slaw and enjoy!
5. Dutch Oven Eggs and Hashbrowns
Are you excited to cook over a fire? Bring a Dutch oven to make this delicious one-pot breakfast! Whoever is the early (or late) riser can get this meal going and it should be ready in about an hour for those who sleep in or have already gone for a sunrise hike.
Ingredients

Hashbrowns, dehydrated or fresh (if you want to bring potatoes and a grater with you)
Eggs (or egg replacement)
Veggies, chopped: onions, bell peppers, mushrooms, tomatoes, or whatever your heart desires
Cheese of choice
Seasonings: salt, pepper, etc
Avocado or Vegetable Oil
Preparation
Rehydrate (or grate) your hashbrowns. Add around three tablespoons of oil to your Dutch oven. Layer the hashbrowns at the bottom of the pot. Whisk your eggs together and add the chopped veggies. Pour the mix over the hashbrowns. Cover with a lid and cook over a fire or in coals until the hashbrowns are crispy and eggs are cooked through - about 60 minutes.
Remove the Dutch oven from the heat. Once you have opened and checked for doneness, sprinkle a layer of cheese over the top. Replace the lid and allow the cheese to melt for a few moments. Serve and enjoy! (Pro tip: Breakfast foods are not limited to the morning. This dish is delicious at any hour.)
6. Quick Burritos or Tacos
Need a quick dinner or lunch after a hike or before heading to swim in a river? Bring all the fixin's you enjoy in a burrito and taco, plus a can of beans and tortillas… BOOM! A filling, delicious meal of quick burritos or tacos. This simple dish is versatile to please multiple palettes, perfect for a family or group of campers.
Ingredients

Tortillas
Canned, refried, or whole beans
Fixin's: shredded cheese, tomatoes, olive, lettuce, avocado, onion, jalapeños or whatever you want
Salsa
Sour Cream (or Greek yogurt)
Preparation
Heat your beans on the stove or over a fire. You can also make and freeze meat ahead of time at home to reheat (you know the drill) once you're camping. Cut up fixin's like veggies at home or at the campground. Once the toppings are prepped, everyone can assemble their own burrito or tacos to enjoy the way they want them. (Pro tip: Wrap a burrito or taco in foil and place it over a fire for a few moments to warm all the ingredients at once. This extra step is especially great when camping in chilly temps!)
We want to acknowledge and thank the past, present, and future generations of all Native Nations and Indigenous Peoples whose ancestral lands we travel, explore, and play on. Always practice Leave No Trace ethics on your adventures and follow local regulations. Please explore responsibly!
Do you love the outdoors?
Yep, us too. That's why we send you the best local adventures, stories, and expert advice, right to your inbox.