Ouray, Colorado: A Tiny Town With a Giant History of Ice Climbing
This ice climbing Mecca has a history as deep and rich as any climbing locale.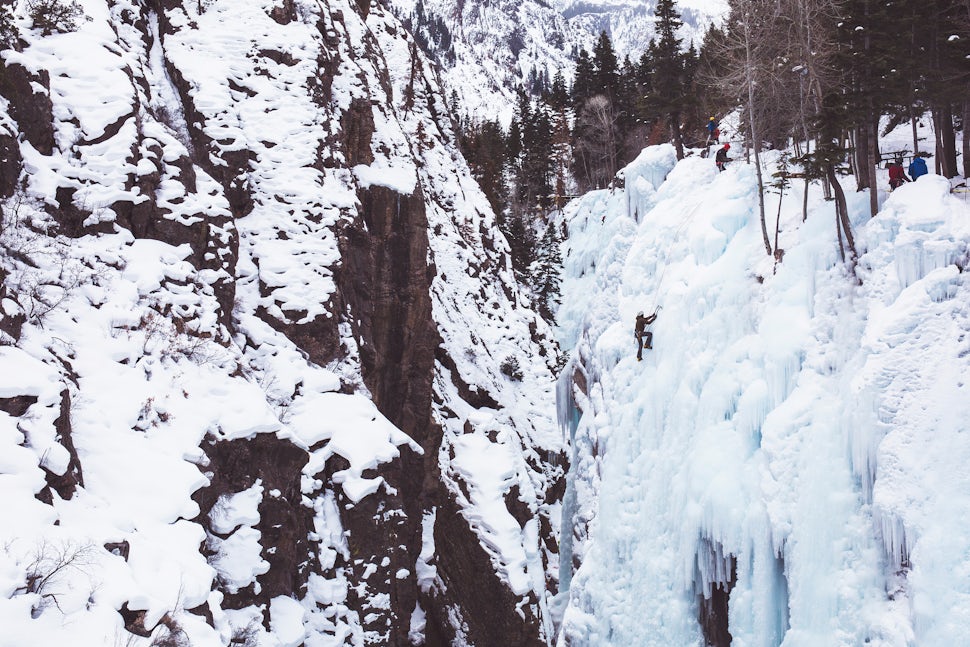 Crammed into a pocket of the San Juan Range at approximately 8,200 feet, just below Red Mountain Pass, lies a small town taken over each year by a large community of Alpine climbers - weekend warriors and legends alike. Like most lost mining towns in the high Rockies, Ouray, Colorado is a remnant of the past; or, at least, was, from 1884 until the early 1990s, when a group of mountaineers noticed thick blue ice hanging off the sides of the cliffs lining the Uncompahgre Gorge. Ouray, resting precariously on the edge of that gorge, is now the winter ice climbing capital of the U.S.
In the late 1800s, miners from all over Colorado and the American West swamped the town in search of gold. Soon Ouray became an established town boasting more than 30 mines, and sat as the county seat for the newly incorporated Ouray County.
Having a robust lineage, the main street is postcard-perfect, practically frozen in the late nineteenth century. As a registered National Historic District, Ouray has, for the most part, resisted architectural change. Though a quintessential mountain town, tourists traveling across Highway 70 are not particularly drawn to Ouray's historical significance; those who flood Colorado choose other small towns in less remote places. The few who travel through Ouray are usually on their way from Durango or Telluride in search of fresh powder.
From the 1970s to the early 1990s, the Uncompahgre Gorge was known for great blue ice, yet, outside of a small circle of local climbers, was on most days relatively quiet. Some of the ice is naturally formed, but most has its origins in a leak (or, as legend has it, a few poked holes) in a penstock pipe that ran down along the edge of the gorge with its source being the Ouray Hydroelectric Dam. Locals spent hours each year running hoses and laying PVC pipe, diverting the leaking water to build countless routes up and down the gorge, a concept that was eventually termed "ice farming."
As Bill McTiernan, one of the original ice farmers of the Uncompahgre Gorge explained, "… if you met another ice climber at that point, you brought them home, you bought them beer, you kept them company." With enough variety and complexity to attract renowned hard-men like the Lowe brothers and Conrad Anker during the 1980s, the town began to see the ice as a welcome part of the community.
In 1989, a California windsurfer-turned-ice climber named Bill Whitt moved to Ouray to pursue his interest in these frozen chandeliers. The tide was turning and the local population was beginning to dissipate due to the closing of many local mines. "You could lay down in the middle of main street and not get run over by anybody," Whitt remembers. So, in January 1991 with an eye on revitalizing the small town, Whitt and his partner Gary Wild decided to buy the Victorian Hotel, located right on empty Main Street.
Over the next four years Whitt and a number of other dedicated climbers worked the process of ice farming, honing their craft in search of their own "…Field of Dreams."
"Build it and they will come," remarked Whitt.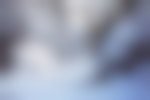 During the four years between concept and reality, Whitt and his crew had to negotiate the legal rights in order to move on from leaky pipes in favor of a consistent flow. Acquiring a steady source of water as well as a legal use of land proved to be the biggest challenge to the start of what is now the Ouray Ice Park. Ouray Hydroelectric and the U.S. Forest Service owned both the water and land that was needed in order to realize their dream. The story goes that the dreamer, Whitt, decided to introduce himself to Ouray Hydroelectric Owner Eric Jacobson, the pragmatist, with a six pack of beer. After years of local climbers relying on his pipes and land, Jacobson concluded after that meeting, as reported in the New York Times in 1997, "Extreme sports make for a better society. The experience of ice climbing gives you the feeling that you can control your own destiny – and that improves the citizenry." With that, in 1995 the Ouray Ice Park was officially opened.

The Arctic Wolf Ouray Ice Festival was kicked off in 1996 by renowned mountaineer and ice climber Jeff Lowe—the same Lowe who co-founded Lowe Alpine, helped to invent mixed climbing, brought ice climbing to the United States from Europe, soloed Ama Dablam, and established first ascents in Europe, the U.S., and the Himalayas. Mountaineering royalty had been familiar with the Ouray area for years, having been the first to establish the nearby test piece, Bridalveil Falls and many other ice climbs. So, in 1996, as the park's terrain exploded with new routes, Lowe turned the collective Alpine eye towards Ouray Ice Park for the first annual festival.
From then on, the festival has grown into one of the largest and most unique climbing events in the country. In the beginning it was a bit of trial-by-fire, from freezing garden hoses and thawing them in the Victorian Hotel hot tubs to turning leaking penstock into sustainable spray-nozzled torrents utilizing upwards of 250,000 gallons of water a night. The Ice Park began to mature.
The free-entry park is now a climbing mecca, with 200 established routes for those who wish to train for the alpine or learn to climb vertical ice. Each year the Ouray Ice Festival boasts more than 5,000 people a day who walk through the many different vendor tents, or stand along the gorge-spanning lower bridge to view the yearly speed or elite mixed climbing competitions.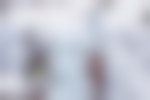 In its 21st year of operation the Ouray Ice Festival is more reminiscent of a small village in Switzerland than a lost mining town. The city of people that flood along and into the Uncompahgre Gorge stand shoulder to shoulder climbing vertical blue ice that spans almost a mile, and includes 10 specific crags ranging in difficulty from Water Ice 2 through Mixed 9.
The feeling of comraderie today seems to have changed very little from those days when meeting another ice climber meant bringing them home for a beer. The week long event includes vendor gear trials at no cost, almost 50 different climbing-specific clinics and classes put on by the local guiding community out of San Juan Mountain Guides, evening presentations by renowned climbers like Emily Harrington, Jeff Lowe and Conrad Anker, as well as silent auctions, local beer from Upslope and Ouray Breweries, and two-day-long ruckus competitive events.
The ice climbing community is still relatively small in comparison to the modern American bouldering or sport climbing communities. The visibility that ice climbing has received has not been as extensive as other climbing disciplines. Maybe this is due to the exposure and risk involved with the particular discipline; after all, ice climbing grew out of a need to practice particular alpine climbing skills in order to succeed in more exposed and dangerous conditions during mountain ascents.
Today, as you walk around the Uncompaghre Gorge, you will still hear discussions about mountain ascents rather than particular ice climbs. This crowd will most likely always be smaller than those for events like the Red Rock Rendezvous or the Tipple Crown. Perhaps this is a consequence of the innate danger of ice climbing and how it has threatened life in the past, and, as a result, the discipline may always be less populated.
No longer in search of gold, people flood to Ouray in search of 120-foot pillars of ice. Practiced ice climber or not, the welcoming attitude of the community means you are often approached to share gear, climbs, beer, or ascent beta. The spirit of the event, as well as the atmosphere, is unlike any other.

We want to acknowledge and thank the past, present, and future generations of all Native Nations and Indigenous Peoples whose ancestral lands we travel, explore, and play on. Always practice Leave No Trace ethics on your adventures and follow local regulations. Please explore responsibly!
Do you love the outdoors?
Yep, us too. That's why we send you the best local adventures, stories, and expert advice, right to your inbox.