How to Crush the Presidential Traverse in a Single Day
The Presidential Traverse: 1 day, 23 miles, 9000 feet of elevation gain, 7 presidential 4000 footer peaks and the ultimate bragging rights for a hiker in New England. Prepare to crush preparation and completion of this strenuous trek!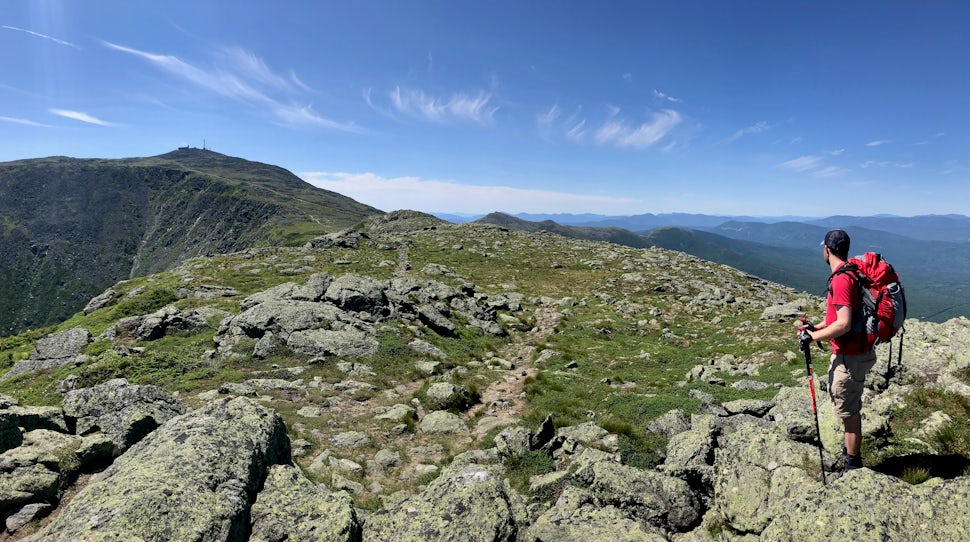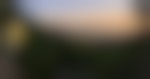 Nearing the summit of Mount Madison

When I first heard of the Presidential Traverse 5 years ago, my first thought was, "Why would anyone want to do that?" As I started hiking regularly in the White Mountains, they started to feel more like a second home. The chance to know them better and challenge myself became more and more appealing. It is one of those treks that will make you feel small while empowering you at the same time.

Looking down at the Madison Hut as the sun illuminates the tip of Mount Adams
Some important things to know about the White Mountains and more specifically the Presidentials:
The trails plow straight up incredibly rocky terrain. It's not called the granite state for nothing and switchbacks are not a luxury we have in these mountains.
Mount Washington is known to have some of the worst weather in the world. The only months out of the year when temperatures don't dip below zero at the summit are June, July, August and September. Wind gusts have reached up to 231mph! What makes the weather so bad is its unpredictability. You could have a clear day with not a cloud in the sky and it could change into white out conditions within 30 minutes. There is no messing with Mount Washington (or any of the other presidential peaks in the White Mountains either)!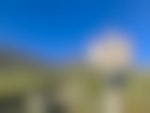 The trail up Mount Adams is a bit rocky!
So here's the fun part of this: Training and Prep for THE HIKE OF A LIFETIME!
TWO MONTHS OUT: The most important step of this is to determine who you are completing the hike with. I definitely recommend doing this hike with others. Not only for the safety factor but just because it is going to make your 13+ hours of hiking MUCH more enjoyable, and your hiking buddies will pick you up when you are down. After hiking for 10 hours, my pack had rubbed my lower back raw and I had developed welts, and my two buddies patched me all up with gauze and tape so I could finish - and awarded me with the new trail name of Patches! Next step: fitness! When I decided in April of this year that I was going to complete the traverse in July, I hadn't been on a hike in about 3 months. I had only been hiking in Acadia for the previous year, and there isn't more than 1000 feet of elevation up any of those hikes. So to put it lightly, I was nervous and definitely thought it was a little stupid to consider this.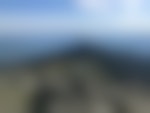 From the summit of Mount Adams looking back on Mount Madison and Star Lake
Despite my reservations, in May I started going to the Whites every week to hike the biggest mountains I could. I filled my pack as much as possible. I set time goals and stuck to them. When I couldn't hike, I switched between moderately long runs to improve my cardio and leg/ab workouts to build up lower body strength. I did this for 8 weeks straight before attempting this hike, and I was still a bit nervous on the day of. I was hoping I could accomplish it, but there was no way to know for sure until I attempted it!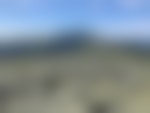 From the summit of Mount Jefferson looking forward to Mount Clay and Mount Washington
WEEK OF THE TRAVERSE:

Fitness take 2: I only did yoga and stretching the week of. I wanted to feel fresh and not start the traverse out in any pain.
I bought all of my essentials (a list I created in the previous weeks during my many hikes) which I would love to share:

1. Energy gels (and energy gummies and energy drink mixes)! Amino acids and electrolytes are the name of the game.

2. Caffeine: I started my day with a 5 hour energy and then I bought chocolate covered espresso beans which were absolutely excellent mid-morning.

3. ALL THE SNACKS: I ate a breakfast burrito, 2 cliff bars, 3 pieces of pizza, espresso beans, and a pie bomb (shoutout to Dirty Gourmet: https://www.dirtygourmet.com/s...).

4. ALL THE WATER: I went up Mount Madison (the first peak) with 2L of water and then filled it again at the Madison Hut. You can also fill again at Mount Washington and Lake of the Clouds Hut, so I was never carrying more than 2L at a time. Trying to keep your pack weight as light as possible is key.

5. Shoe inserts: I bought Dr. Scholl's "weight bearing" gel inserts and it CHANGED MY LIFE. If you can believe it my feet didn't hurt at the end of the hike. I think I also have to thank my amazing Forsake brand hiking boots which are so insanely comfortable.

6. Moleskin and sock changes: Taking care of your feet is so important on a long hike like this. I brought 2 sock changes and changed every 2-3 peaks. Whenever I felt a hot spot starting on my foot, I would take my socks off and put on the moleskin. This saved me I swear. I also took these breaks to stretch my calves and hips which I think was very helpful.

7. Body glide: Have you guys ever used this stuff? Put it where any straps of your pack will touch, between your thighs, under your armpits. Chafing will be a thing of the past. It is magical.

8. Lidocaine gel and Ibuprofen: I often get knee pain on strenuous hikes, and applying this gel can seriously help to get through that final push when you are only able to focus on whatever part of your body is aching the most. Take 2-3 Ibuprofen every 4-6 hours whether you hurt or not (Disclaimer: Do not exceed 2400mg daily - the PA in me has to say this).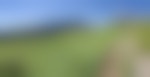 Nearing the summit of Mount Clay and checking out Mount Washington!
DAY OF THE TRAVERSE:

You will be either starting or ending your day in the dark. We completed the traverse in about 15.5 hours with around 2 hours of breaks total. Some people can complete it in 12 hours, some people will take 18+ hours. It depends on your skill level, so be realistic with your start time.
We were lucky enough to have an amazing friend who dropped us off at one trailhead and then picked us up at the end with ice cold beers in tow (this is obviously the preferable option)! But if you don't have that person in your life, there is a shuttle you can use to get from one end to the other. The info is on the AMC website.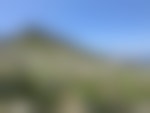 Coming down Mount Washington looking at Lake of the Clouds Hut and Mount Monroe


Here's the breakdown of the hike.
1. We hit the trail at 3:22am under the Milky Way and all the stars. Hiking in the dark is actually an amazing experience - just make sure your headlamp has fresh batteries in it!
2. Madison summit: 6:05am

3. Madison hut for water fill up: 6:25am

4. Adams summit: 7:15am

5: Jefferson summit: 9:25am

6. Clay summit: 10:50am

7. Washington summit: 11:50am

8. Lake of the Clouds Hut for 30 minute break and water fill up: 1:00pm

9. Monroe Summit: 1:45pm

10. Eisenhower summit: 3:30pm

11. Pierce summit: 4:45pm

12. AMC Highland Center: 6:40pm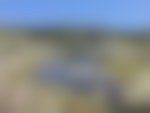 View in one direction outside of Lake of the Clouds Hut
At the end of the day I was in quite a bit of pain and definitely exhausted, but I was actually in extremely high spirits for ~90% of the day. Just stay positive, stay smart and enjoy the ride! It will be a trek that you never forget.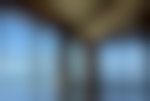 View from inside Lake of the Clouds Hut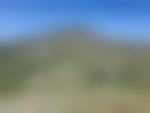 View from the summit of Mount Monroe looking back on Mount Washington and Lake of the Clouds Hut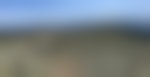 View from the summit of Mount Franklin looking forward to Mount Eisenhower and Mount Pierce
We want to acknowledge and thank the past, present, and future generations of all Native Nations and Indigenous Peoples whose ancestral lands we travel, explore, and play on. Always practice Leave No Trace ethics on your adventures and follow local regulations. Please explore responsibly!
Do you love the outdoors?
Yep, us too. That's why we send you the best local adventures, stories, and expert advice, right to your inbox.