7 Shaka Worthy Ways to Spend 7 Adventurous Days in Maui!
Everything You Should Know Before You Go To Maximize Your Island Experience!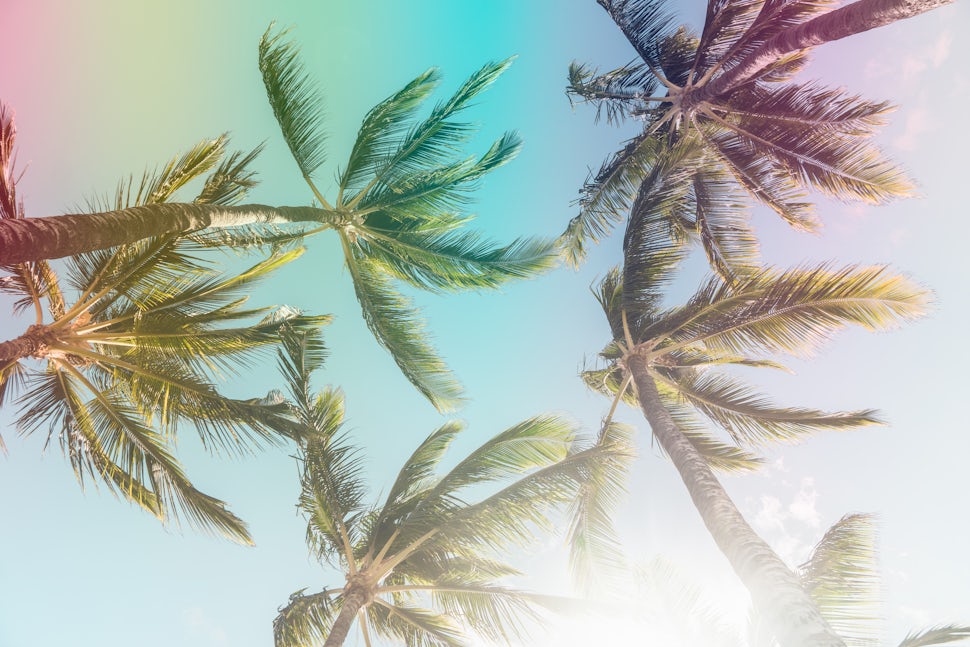 "Ahhhhhhh... The Hawaiian Dream!" I think it's safe to say it's a common dream we all want to chase at some point in our life, if you haven't already. And if you have, you know why people go back again and again for that Aloha spirit. I know we already miss it! If you know of some jobs there in need of great employees, we might know a couple willing to move there! Wink, wink.
Ever since our amazing 7 Days exploring Puerto Rican Paradise, we have wanted to get back to the tropics!
So, as soon as our favorite airline Southwest released their long awaited flights to the islands, we booked ours to the "Valley Isle" of Maui, which was a hard decision considering each Hawaiian Island has so much to see and do!
We couldn't possibly list all the great reasons to visit Hawaii. Such a comprehensive list doesn't exist, and would be too long to read if it did!
But, we learned some helpful tips and tricks you should know before you go to maximize your island experience! Whether you just started brainstorming ideas for your next vacation, Hawaii has made your short list of potential destinations, your finalizing the details of your upcoming trip there, or you're already there exploring, this travel guide will be beneficial to you.
Below are at least 7 ways to spend 7 adventurous days in Maui! All in all, these were our favorite destinations or experiences. Some we planned for ahead of time, while others we found spontaneously once we were there exploring. They are listed in no particular order of recommendation, but are all "Shaka" worthy adventures to consider!
And if your traveling on a "shoestring" budget like we always are - or should I say "sandal strap" budget since we didn't actually wear shoes - I think you will be happy to learn that just like in life, even the best things in Maui money can't buy.
WATER SPORTS
If you know us well, you know Cody loves any sport with a board, and if you can add wind to the mix, even better! Hawaii, and particularly Maui, is windy. Like really really Wizard of Oz windy.
Because of its location, the chain of Hawaiian Islands all experience trade wind patterns. However, Maui has a low valley between Haleakala and the West Maui Mountains, hence its nickname the "Valley Isle". This valley between the mountains creates a bottleneck for the wind, causing it to funnel through much faster here, like an hourglass at its narrow neck. This is largely the cause of Maui's notoriously windy conditions, and why it is a world class wind sport and surfing destination.
The iconic Kanaha Beach Park is a great place to start if your looking for an epic kiting or windsurfing location! If the wind isn't your thing, then fortunately for you, Maui has something for everyone to enjoy.
The south sides of the island are generally a little more shadowed from the wind, causing the water to be more calm and inviting there. This makes it ideal for activities like rowing, paddle boarding and snorkeling.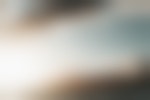 Magic blows on the wind in Maui! | Kihei, Maui
CLIMATE DIVERSITY
The windy side and the less windy side are not the only extreme climate contrasts you'll notice on Maui if you have time to get a comprehensive look at the different corners of the island. We circumnavigated all 120 miles of Maui's shoreline over the week we were there.
It was surreal to travel through so many uniquely different climates in a relatively small geographic area! There are rainforests, deserts, coral reefs and even snow fall on the volcano's lofty summit! Each climate is uniquely beautiful because of their location in relation to, and influence on, each other.
Take the trade winds I mentioned for example. They predominantly blow across the ocean from the northeast, bringing cool moisture laden air to the windward (north) side of the island. However, as it blows ashore, it is forced up the slopes of the volcanoes. As the air rises it condenses into heavy rain clouds that saturate the beautiful rainforests along the famous Road to Hana.
But, by the time all that air has risen from sea level to the ten thousand foot summit of Haleakala, there is no rain left to fall on the southern slopes. If you make the trek to this far side of the island, you will understand why it is mostly uninhabited. It rarely gets precipitation and feels much like a desert in contrast to the luscious green vegetation you'll find on the northern slopes. However, it is just as beautiful in its own right, and worth the drive if you want to see a rarely visited side of Maui. Getting away from the tourist district anywhere is always a good start if you want a true adventure!
If that isn't enough diversity to be impressed, then be sure to take the steep winding road through Haleakala National Park to the towering summit of Mount Haleakala. If you didn't know better, you would think you're on planet Mars when you get to the top! There isn't a sign of the tropical island you left below.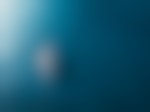 Early morning paddle on a Hawaiian outrigger canoe | Kihei, Maui
HALEAKALA NATIONAL PARK
We were so impressed by the mammoth size of Haleakala Volcano that it gets its own dedicated category. After all, if it weren't for it, Maui wouldn't exist in the first place.
Interestingly enough, the portion of Haleakala you can see above sea level is only about half of its height under water. From the ocean floor to its summit above the clouds, Haleakala is actually taller than Mount Everest by 675 feet!
The summit of Haleakala is otherworldly, with very little vegetation at the summit, and cooler temperatures from its high elevation. Haleakala beautifully displays a drastically different perspective of the warm tropical image of paradise that naturally pops into peoples heads whenever they think of Hawaii.
Haleakala appropriately translates to "House of the Sun". We had the amazing opportunity to experience its namesake firsthand. We woke up at 3am and drove through the dead of night to the summit so we could watch the sunrise over the expansive Pacific Ocean below. We arrived just as the first light was starting to dawn on the horizon. It was a brisk 45 degrees, and needless to say, we didn't pack for a winter vacation, so we were freezing!
We hiked up a ridge where we could overlook the clouds and caldera below, and waited as the sky slowly got brighter and brighter... Then, in disbelief, we watched the most beautiful sunrise I have ever seen in my life. As the sun crested over the horizon, it's rays dramatically lit the sky on fire! The vibrant shades of orange and yellow immediately began to warm our shivering bodies like a camp fire on a cold night. The once in a lifetime experience was so spectacular that it came as no surprise to learn how important, even sacred, Haleakala is in Polynesian history.
Hawaiian mo'olelo (legend) says, Maui the Demigod - yes, the same one from the Disney hit Moana - climbed Haleakala after his mother was saddened that her kapa-cloths did not have time to dry because of the shortness of the day. There, Maui hid behind the rim of the crater and waited for the sun to rise. When it did, he lassoed the hasty suns rays one by one until the sun begged Maui for mercy. Maui agreed to let the sun go only after it promised to pass slower through the sky, giving us the 24 hour day.
There are many captivating parables woven into the rich tapestry of Polynesian culture. We thoroughly enjoyed learning about the history of the areas we visited, as it further enriched the already beautiful enough locations and experiences!
Be advised, if you want to watch the sunrise, you have to obtain a permit from the National Park Service in advance. If your not able to get one, the sunset is equally incredible and doesn't require a reservation. There are also many hikes, long and short, to enjoy on the volcano throughout the day. Expect to enjoy breathtaking views of the ocean, crater, and the fast moving clouds as they blow up the slopes from below. Better yet, stay until dark and experience Haleakala in a whole new (moon) light. Some of the best stargazing in the world can be found here!
ROAD TO HANA
The beautiful Hana Highway is 64 miles long with 620 curves. If you enjoy stunning drives and getting car sick, the curvy Road to Hana is your one stop shop for both! After learning how much the Road to Hana has to offer, we decided to spend two days exploring it. You can make it to Hana and back in one day, but it's heavily trafficked. We highly recommend breaking it up into at least two days to make it more manageable and enjoyable.
We stayed in cute little Hana Town for a night which allowed us to take our time at the many unique stops along the way. The scenery along Hana Highway is synonymous with what you would expect to experience in tropical paradise. Some of the stops we highly recommend exiting for are the 7 Sacred Pools, Pipiwai Trail, Bamboo Forest, Waimoku Falls, cliff jumping, and the Black and Red Sand Beaches!
Don't forget to grab some famously delicious banana bread or fresh fruit along the way for the lengthy, but beautiful drive!
DIVING & SNORKELING
Snorkeling is one of the simplest, yet rewarding activities to enjoy in Maui! My pro tip here would be to beat the crowds by going early in the morning when the wind and swell are also the most favorable.
Molokini Crater is one of the most beautiful offshore reefs in all the Pacific. It is protected, but there are many guided tours that will take you there. Find one that also stops at Turtle Town along the way so you can swim with the majestic turtles! If you can't make it out to Molokini Crater, it's ok. You can still visit Turtle Town without a guide by vehicle. It has brilliant coral reef to explore with the many turtles who chill there! Remember, no touchy! It's actually against the law to disturb coral reef or touch sea turtles!
If whale watching is in season (December 15th - May 15th), you won't be disappointed with a whale watching excursion! Humpback whales come to Hawaii for the same reason many tourists do, to escape the cold! During the fall, after feeding all summer in the icy Alaskan waters, whales migrate to Hawaii to mate and give birth in the warm shallow waters surrounding the islands before heading back north to do it all over again!
MAUI'S WEST LOOP
Last but not least on our to-do list is Maui's West Loop, which can feasibly be navigated in a day. I've listed some of the best attractions along the way to visit below.
Be sure to stop in Lahaina at the Banyan Tree Court to see the largest Banyan Tree in the United States! Sprawling nearly 2 acres, the giant tree is Avatar status!
If it's possible to get sick of swimming in the ocean, the Olivine Pools are a beautiful spot to wade if conditions are right. The pools sit on an unforgiving lava rock outcropping against the backdrop of the turbulent ocean. No matter what others are doing, don't get in if you can see waves crashing into the pools! People have died here, and many more injured. If the tide is too high, rouge waves can flood the pools and pull you out to sea, so proceed with caution. The phrase "don't turn your back to the ocean" was probably coined here.
The Nakalele Blowhole is the best on the island! A short, but steep hike takes you down to the waters edge! Like with the Olivine Pools, be careful! Blowholes are dangerous and best enjoyed from a safe distance!
Iao Valley State Park is a beautiful canyon conveniently located just west of Kahului. We stoped here on our West Maui Loop, but it's central location makes it easy to visit anytime. Here, you will find beautiful green spires of volcanic rock jutting into the sky from the valley floor, like the Ioa Needle which is taller than the Eiffel Tower! Quality over quantity is the name of the game here. The park isn't huge, but what's there is worth the short amount of time you'll spend to experience it!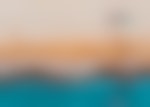 I can almost hear the waves and feel the sand | Maui's West Loop
FINAL THOUGHTS
Luaus aren't the cheapest meal to eat in Hawaii, but you can find reasonable prices online in advance if you plan for it. Luaus are a great way to immerse yourself in Hawaiian culture for an evening. You'll hear historic stories about Polynesia, watch authentic performances like fire and hula dancing, and eat traditional food. Most notably being kalua style pork. Kalua is a native culinary technique Hawaiians use to cook pig in an underground oven called an "imu"! Dip it in some poi and you'll think you died and went to heaven. Oh wait, you're already there!
On the topic of food, there are countless roadside fruit stands and farmers markets with mouthwatering fresh fruit throughout the island to snack at. As unoriginal as it sounds though, my favorite meal was the tuna poke bowl from Costco with Hawaii's locally made "One Ton" chips. As they say in Hawaii, "so ono!" (delicious!)
No matter where you ultimately end up in Maui, or what you end up doing there, perhaps the most important piece of advice I could give you is to remember to slow down and enjoy the Aloha spirit! Don't be in a hurry, and leave your worries at home. Just be present and take it all in. Stop and watch a rainbow glimmer across the sky. There's a reason they are on Hawaii's license plates!
That's all for now! Mahalo for reading! If any of our tips or tricks were helpful, then I say to you in true Maui fashion, 🎶 "your welcome!" 🎶 Hang loose until next time! 🤙
"Hawaii is paradise. It sounds cheesy to say it, but there's music in the air there." — BRUNO MARS
We want to acknowledge and thank the past, present, and future generations of all Native Nations and Indigenous Peoples whose ancestral lands we travel, explore, and play on. Always practice Leave No Trace ethics on your adventures and follow local regulations. Please explore responsibly!
Do you love the outdoors?
Yep, us too. That's why we send you the best local adventures, stories, and expert advice, right to your inbox.