Searching For The Holy Grail of Day-Hikes: Sedona, Arizona
I spent two days doing day-hikes in Sedona, Arizona. And I barely even scratched the surface of what Red Rock Country has to offer.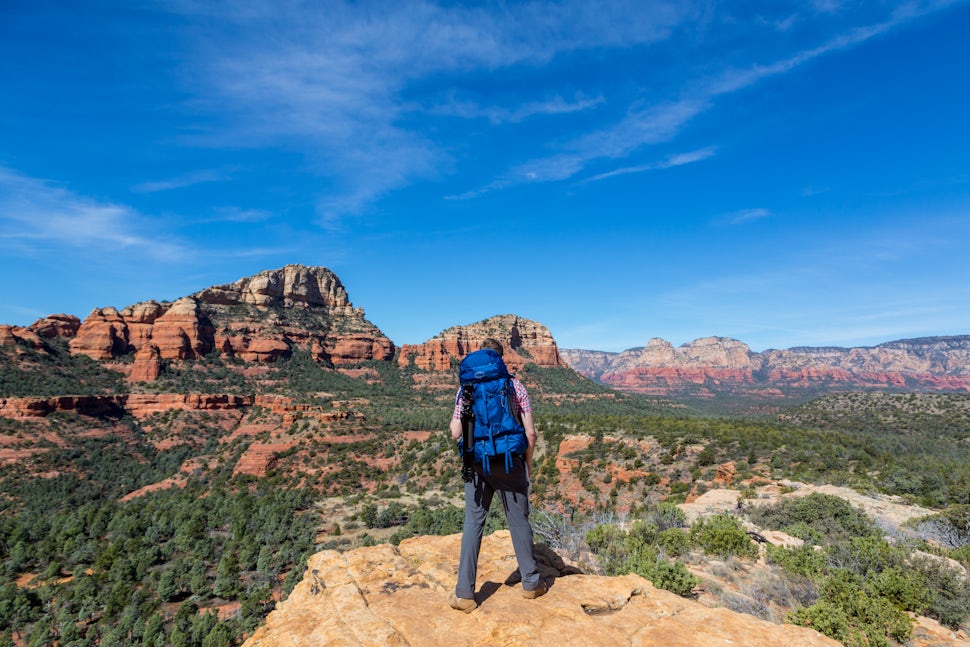 From atop a rock outcropping a mile past the end of Soldier's Pass Trail
Several weeks ago I was attempting to decide what I wanted to do for my spring break from my masters degree program, as I didn't want to stay in Louisville for the whole week. So since I had been stocking up on reward miles with Delta for the past three years, I finally had enough miles to take an adventure somewhere! I had several places that made the list, places that would allow me to spend some time hiking, camping, and at the end of the day I just wanted to go and take a bunch of photos.
Here's the list:

Alaska (Denali and Kenai Fjords NPs)
Colorado (Rocky Mountain NP + some 14er or two)
Great Smoky Mountain NP
Arizona to see family
As you can tell, I obviously went with the very bottom of the list. My parents happen to live in Phoenix now, so I opted to spend a couple days with them. When I told my mom that I wanted to come out there (and had mentioned the original list in conversation), her immediate response, and action, was to use her time share up in Sedona and got me a two night stay (after which I would continue on to the Grand Canyon, but that's a separate story!).
After this trip, I can only imagine how many more locations like Sedona there must be. Meaning this is just the first adventure of many.
So thus begins this story!
After countless hours of research and some time spent reading a book I picked up cheap on Amazon, as well as losing track of the Arizona hiking websites I visited, I landed on a list of trails that I wanted to traverse. At the top of that list was Soldier's Pass Trail and Devil's Bridge, both of which I was able to knock off the list. Sedona is home to some popular locations for day hiking, backpacking, mountain biking, horseback riding, as well as rock climbing and overall outdoors adventuring. The area is probably littered with over 100 individual trails that can be done from easy to moderate to difficult. It's hard to find an exact number for how many trails exist as many of them connect and create loops all over Red Rock Country.
Pro Tip: If you want to do some of the best hikes in Sedona, you'll need a Red Rock Pass which is around $5 per day, or $15 for 7 consecutive days. However, if you own an Inter-agency Annual Pass for the National Parks, it will work here in Sedona in place of a Red Rock Pass!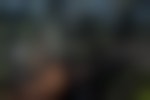 Heading to Devil's Bridge Trail via Chuckwagon Trail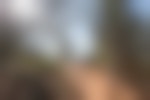 The start of Soldier's Pass Trail
Surprisingly, Sedona isn't what everyone would imagine when you say "Arizona Hiking" as it is hidden away in the Coconino National Forest, so there are several different ways you can do your day-hikes in Sedona. From desert trails, to wooded and forested, to even difficult routes that almost feel like rock climbing, Sedona has it all! Along with being able to choose your type of trail, there are many different trails that allow you to choose how long you want to be outside. Are you with a young family? Perfect! There are plenty of trails that are easy and around 1-3 miles. Are you more experienced? Perfect! There are trails that are 10+ miles long and will test even the most experienced hiker.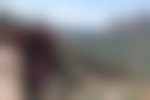 Overlooking the Solider's Pass Trail from above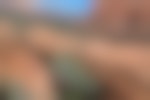 Devil's Bridge
One of my favorite parts about day-hiking in Sedona was that every trail I chose ended in some sort of view that I could take in as part of the experience.
Let's be honest... sometimes hikes that don't end in a view can be boring. So why not have that "mountaintop experience" with your day-hikes!
Locations like Devil's Bridge are a perfect example of this. While it's a bit of a hike to get there and will require someone to be good on their feet to traverse the 600 feet of elevation gain, the view at the end is worth it! Not to mention the photo opportunities on Devil's Bridge are top notch! I couldn't believe that there was a line of nearly 20+ people the entire time I was up there (I ate lunch at the top!)
For those that do enjoy the views at the end of their hikes, you'll find many opportunities to experience sunrise and sunset in new and different location in Sedona. The second night I was there I opted to climb up Cathedral Rock to stay there for sunset, and while the climb down in the dark was fun, please make sure you're prepared with all the equipment you need (like a headlamp!) The way that the sun lights up the Red Rocks in Sedona just doesn't come through in pictures like it does in person, so make sure you add Sedona to your bucket list if you love day-hiking!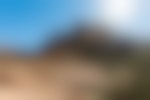 The hike up to the top of Cathedral Rock. It's not as bad as it looks!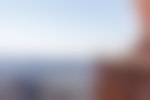 Taking some down time atop Cathedral Rock
One of the things that Red Rock Country taught me while I was in Sedona is that the sunset isn't always best experienced by watching the sun go down. Sometimes you have to listen to the locals and venture into new locations. While I was filling up with gas I was told that I should visit Red Rock State Park, even if it isn't a true "day-hike" location. I was told there was a short 1-mile trail that would take you up to the base of Cathedral Rock, and was one of the most iconic sunset spots in Sedona. So what did I do? I went to Red Rock State Park (which will cost you an extra $10, so keep that in mind!)
What I wasn't expecting when I got there was the river! Absolutely beautiful to see the river juxtaposed up against the red rocks. And while I traversed the easy, family-friendly trail all the way to the end, I set up my camera right in the river (yes I said IN the river) at the very start of the trail. This location to shoot sunset will stay with me, likely for the rest of my life, even if you aren't a photographer.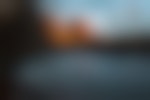 Sunset facing Cathedral Rock from Red Rock State Park
Sedona, Arizona is a location that is only 1.5-2 hours from Phoenix (depending on where you are), and is an easy drive even for those that want to do day-hikes but still return to the city. And with the large number of trails available to everyone of every skill level, I would have to put Sedona on the list of locations that could be the Holy Grail of Day-Hikes.
I hope to do enough exploring of our beautiful backyards all around the United States and beyond (funds permitting) to see if I can find a location that is comparable to Sedona for day-hiking. Do you have suggestions for my list? Let me know!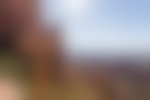 "End of Trail" sight atop Cathedral Rock
We want to acknowledge and thank the past, present, and future generations of all Native Nations and Indigenous Peoples whose ancestral lands we travel, explore, and play on. Always practice Leave No Trace ethics on your adventures and follow local regulations. Please explore responsibly!
Do you love the outdoors?
Yep, us too. That's why we send you the best local adventures, stories, and expert advice, right to your inbox.