Part II: Exploring the Blue Ridge Parkway Near Asheville - South
Must-see spots and tips for exploring one of the southeast's most iconic roads.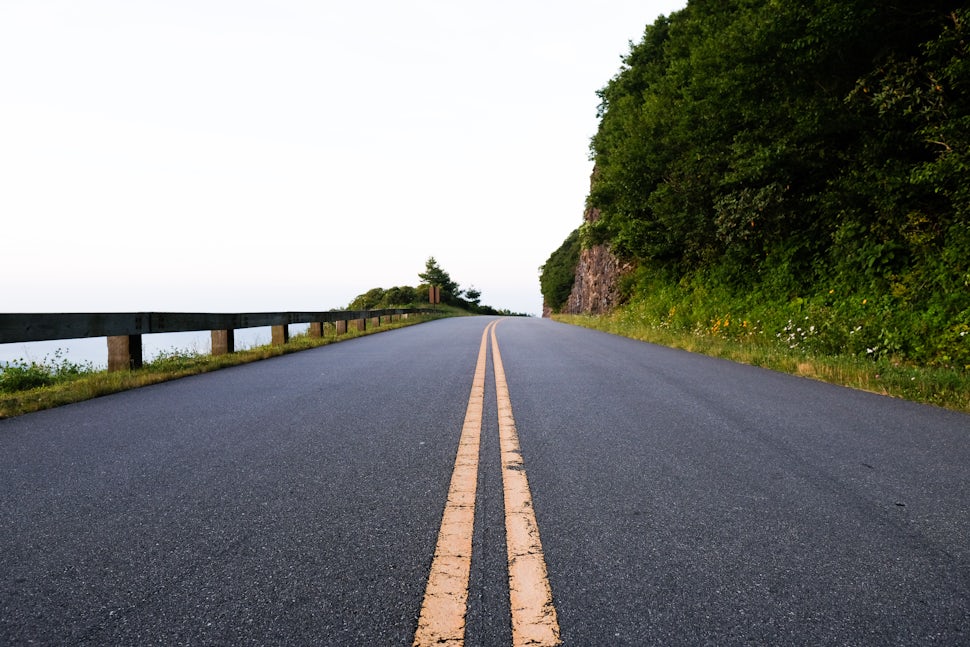 This is the second in a two-part series about exploring the Blue Ridge Parkway near Asheville, North Carolina. In this segment, I'm going to take you to some of my favorite spots heading south.
As I mentioned in the first piece, the Blue Ridge Parkway is a 469 mile stretch of road that connects Shenandoah National Park in Virginia to Great Smoky Mountains National Park in North Carolina. Technically, mile marker 0 is in Virginia, and mile marker 469 is in North Carolina, but you can explore in any direction you choose. In the last piece, we explored about an hour north of Asheville, NC. In this piece, we're headed south, also about an hour from town.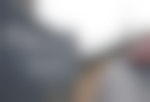 This overlook isn't the prettiest on the Parkway, but I've put it in here because you can leave your vehicle here and then set off on a couple of half-day/day adventures on foot or on bike. My first pick is to head out the way you came in (north on the Parkway) and keep your eyes peeled for the Shut In Trail. It's actually part of the larger Mountains to Sea Trail which goes from Clingman's Dome in the Smokies all the way to Jockeys Ridge State Park in the Outer Banks. There are multiple places along the Parkway to pick up this trail but if you're looking for a place to hike before your flight out of town or without having to drive too far, this is a good spot. You can also park at this overlook and walk into the North Carolina Arboretum. Doing so will save you a few bucks on parking. (Admission is free but it costs $16 per vehicle or $50 per RV to park).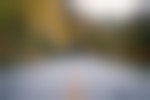 There are 25 tunnels along the Parkway in North Carolina, each of which varies in length and height. On this trip, you'll pass through a few, including the Young Pisgah Ridge Tunnel. If you are driving, be sure to take your sunglasses off, turn your headlights on, and reduce your speed. If you plan on running, walking, or riding your bike through them, make sure you have lights and reflective gear so that drivers can see you. The tunnels are one of my favorite parts of the Parkway. I love passing through them, entering the darkness, seeing the light at the end of the tunnel, literally, and then popping out on the other side. Plus, they make for some good ol' fashioned postcard-like photo ops.

You can see Mount Pisgah from several points along the Parkway. (It's one of the easiest things to locate because it has a tower on top of it). Cruise on up to the dedicated parking lot for hiking Mount Pisgah (as you head south along the Parkway the turnoff will be on your left). The hike is fairly short, it's only about 1.2 miles to the summit, but you'll gain 712 feet in elevation so it's a good hike for getting your heart rate up a bit. The views from the top are worth the cardio effort. You'll be rewarded with 360-degree views that include Cold Mountain, the Pisgah Inn, and Looking Glass Rock. If you want to do this hike, I recommend going at an off-peak time as this is one of the most popular hikes in the area. Still, it's a must-do that you'll want to cross off your bucket list if it's your first time to the area.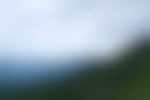 The Pisgah Inn is one of the most unique places to stay near Asheville. It's not super fancy, but you can't beat the location as it's literally right off the Parkway. There's also a restaurant on-site that's open to the public with big picture windows that overlook the mountains, so you can dine with a view. The photo above was taken from the balcony just off the restaurant. (Note: The restaurant is currently only serving lunch and dinner, but my favorite thing to order is the french toast, so keep an eye open for their breakfast menu to return next season.) If you'd rather camp, no worries, the Mount Pisgah Campground is also nearby. Reservations are recommended for both.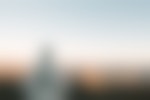 This is one of my favorite overlooks. Geology lovers will appreciate this one because it offers a great example of a pluton monolith (Looking Glass Rock). Photographers will like this spot too, because it'll add some variety to your landscape pictures. Snap a few photos and then make a plan to hike it. There is a trail, the aptly named Looking Glass Rock Trail, that makes its way to the top via numerous switchbacks and is a great way to spend half a day. The trail is about 5.5 miles round trip and though you can't access the trailhead from this overlook, it's only about a 30-minute drive away. Note: If you go, be very careful at the summit as there are no fences or guardrails. A false step could be fatal.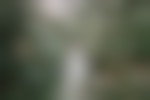 After you've taken a couple of good shots of Looking Glass Rock, leave your vehicle parked at the overlook, cross the Parkway, and pick up the trail that takes you to Skinny Dip Falls. (There are a couple places along the Parkway that almost feel too good to be true and this is one of them.) It's only about .4 mile to get to the falls but you'll hear it a bit sooner as you approach. Take care as you're going down the wooden staircase and as you cross the bridge. There's a wooden handrail, but it only goes along one side. Oh, and though the name suggests that it's a clothing-optional place, bring your bathing suit and trunks.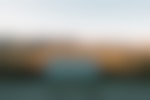 This area is usually pretty crowded, in part because there's a couple of pit toilets in the parking lot and also because, from the overlook, you can peer down into a beautiful valley with views of Black Balsam Knob behind it. I recommend doing more than just taking a bathroom break here. Lace up your boots and follow the blue blazes that mark Trail #358, Graveyard Fields Loop Trail, down into the valley. Bring your camera as two stunning waterfalls await you. The Loop Trail is about 2.25 miles long. If you want to add some distance, you can link up with the Graveyard Ridge Trail, #356 (orange blazes) via the Graveyard Ridge Connector Trail, #356A, and even the Mountains to Sea Trail leading to endless possibilities for distance.
Black Balsam Knob | Off Black Balsam Knob Road near MM 420.0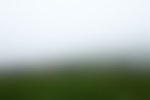 For those of you thinking the above hike sounds awesome, but it's still not enough distance for you, you're in luck because Black Balsam Knob, one of the coolest spots in the area, is nearby. You can hike to it from the Graveyard Fields Overlook Parking Lot or you can hop back in the car, continue along the Parkway and then turn right onto Black Balsam Knob Road (it'll be your first right). From there, you can either take the Ivestor Gap Trail and then link up with the Art Loeb Trail for a loop that includes both Black Balsam Summit and Tennent Mountain, or you can do an out and back along the Art Loeb Trail. The weather up here is often fickle, so be sure to bring a layer or two.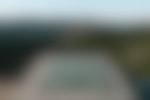 The last stop on our southbound adventure along the Blue Ridge Parkway is Devil's Courthouse. It will take you just over an hour to get here from town if you don't make any other stops (but that's not the point! I recommend taking your time and stopping at all the spots if you can). The parking lot faces the top of Devils Courthouse, an elevation of 5,720 feet. There's a lone picnic table at the edge of the parking lot which makes for a cool place to eat lunch before taking the short hike, a steep, half-mile trek upward. Though the trail starts out as paved asphalt, hiking boots are recommended as it quickly transitions to rock steps and dirt. Take care to stay on the trail as there are fragile plants in this area. Oh, and hold onto your hat at the top as it gets super windy up there!
Additional Information
Check to be sure the parkway is open via their frequently updated map. Sections of it will close due to ice and sometimes rockfall.
Cell phone signals are weak and sometimes non-existent along the Parkway. Be sure to bring a map and compass rather than relying on your cell phone for navigation.
Fill up with fuel, food, and water before departing for this trip as there are limited resources along this route. There is a small store that is open seasonally near the Pisgah Inn and has some snacks but it does not offer fuel.
#EveryoneOutside
We want to acknowledge and thank the past, present, and future generations of all Native Nations and Indigenous Peoples whose ancestral lands we travel, explore, and play on. Always practice Leave No Trace ethics on your adventures and follow local regulations. Please explore responsibly!
Do you love the outdoors?
Yep, us too. That's why we send you the best local adventures, stories, and expert advice, right to your inbox.