Visiting Nebraska's Incredible Great Sandhill Crane Migration
​Kearney, Nebraska is the Sandhill Crane capital of the world, and there's a big sign at the entrance of the city to prove it. Every year, one of earth's greatest spectacles occurs between March and April, where over 600,000 Sandhill Cranes make a pit stop to feed in the Platte River before continuing their journey north.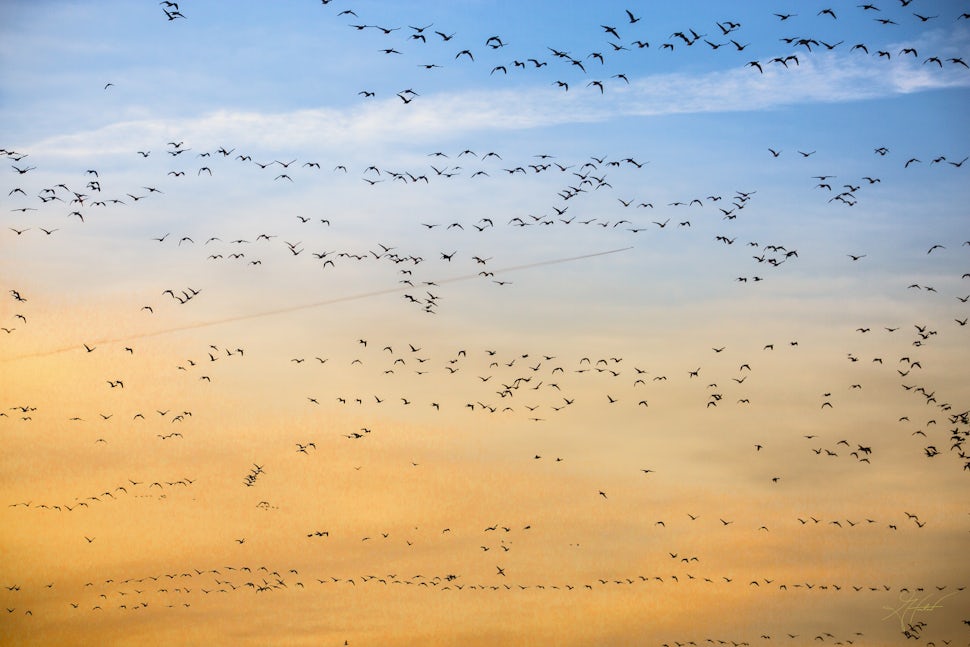 The sound alone is something you will never forget. Sandhill Cranes have a distinct call, like a soft, high pitched rattle. It's hard to describe, but, think pterodactyl...like it was engineered as a sound effect for a dinosaur movie. And when thousands get together, it creates a massive symphony that is...somehow soft and soothing.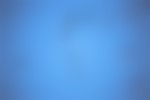 I didn't have my glasses on as I was pulling into Kearney, finishing a long, flat drive to Nebraska, I thought the sky was full of chem-trails from airplanes, but when I put my glasses on, I realized the sky was swarming with an impossible amount of birds. I have never seen anything like it.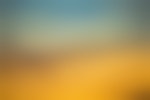 The cranes fly together in the thousands, catching each others drafts and passing from one giant flying-v to the next. The silhouettes of the birds against the colors of the mid-west sunset...your jaw will definitely drop at some point, and you will most definitely let out an involuntary Owen Wilson "wow."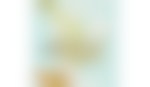 Scientists estimate that approximately 80 percent of all migratory Sandhill Cranes in North America use a 75-mile stretch of Nebraska's Platte River during spring migration; more than a half-million cranes "stage" in this area, preparing to continue the long journey north to breeding grounds in Canada and Alaska. During migration, they may fly as many as 400 miles in one day.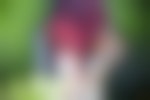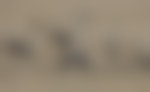 The red capped, orange eyed cranes are an awkward bird, and look really dumb when preparing for a landing. Their bodies go still and assume a hilarious position as they eye their landing spot. When you get up close the cranes, you will see an interesting behavior as all cranes "dance" with one another, bowing, jumping, and wing flapping. Though most commonly associated with courtship, cranes still dance year round.
As awkward as they may be, They are among the world's oldest living birds and one of the planet's most successful life-forms, having outlasted millions of species (99 percent of species that ever existed are now extinct). The particularly successful sandhill crane of North America has not changed appreciably in ten million years.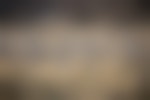 After a few hours I realized it was becoming weirdly difficult to navigate, and to photograph this event. Most all of the land surrounding the Platte river is private, and obnoxiously marked with no trespassing signs. I'm sure the decades of bird watchers wandering their land makes these farmers want to exercise the 5th amendment. There were actually Kearney Police patrolling the areas in search of trespassers. You must stay on the road, and the guidelines to do so are overly well documented. March is clearly not their favorite month.
Also, of course, sadly, people are trying to capitalize on this natural event, and succeeding. One of the only ways to get up close to the birds is visit the Iain Nicholson Audubon Center at Rowe Sanctuary, where you must register to take a guided tour along the river, and pay a fee to ride in a bus for 2 hours to see the damn birds. Otherwise, you can just view from the distant patio and purchase crane T-shirts from the gift shop.
Kearney also has a "Crane Festival" at the end of March where "tickets" will run you a cool $150 dollars. Meh, no thanks.
I understand protecting the sanctuary of the animals, but this is clearly not what the strict guidelines and rules are set in place for. The shameless attempts for money turned me off to, and quickly out of Nebraska. I was planning to stay a few days, hike and explore to photograph the migration, but I'm not about to pay money to take pictures of nature.
This should be the only time you ever visit Kearney, Nebraska. But, hey, they have a Starbucks.
We want to acknowledge and thank the past, present, and future generations of all Native Nations and Indigenous Peoples whose ancestral lands we travel, explore, and play on. Always practice Leave No Trace ethics on your adventures and follow local regulations. Please explore responsibly!
Do you love the outdoors?
Yep, us too. That's why we send you the best local adventures, stories, and expert advice, right to your inbox.