Hear me out: Winter is the best time to visit Yosemite National Park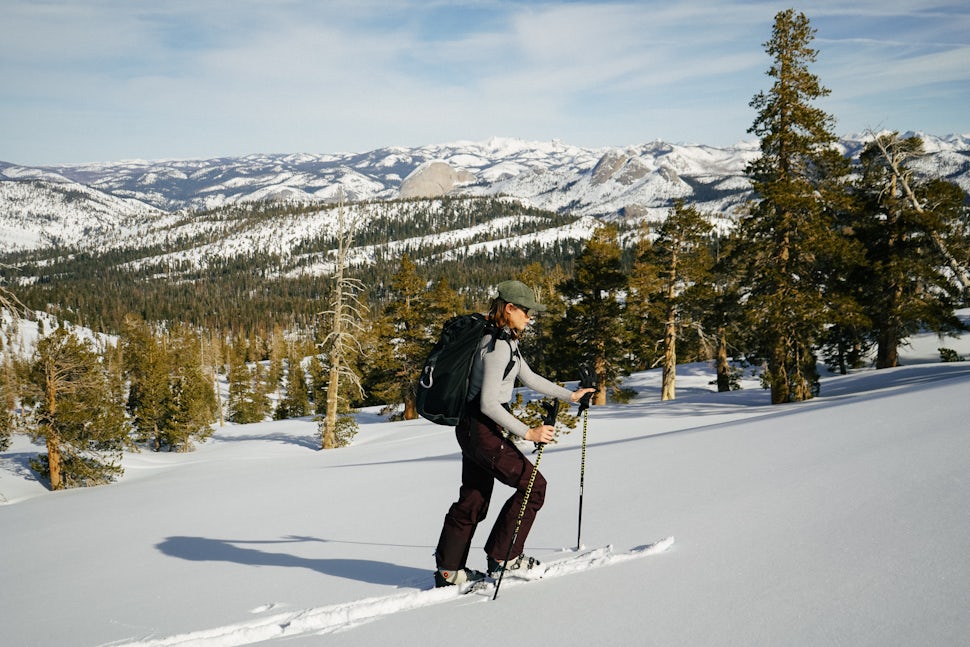 I consider Yosemite National Park a formidable backdrop to my personal growth. I've conquered many fears within its 1,169 square miles, from climbing Half Dome by myself to comfortably skinny dipping with friends for the first time in the Grand Canyon of the Tuolumne to hiking more miles in a day than I thought possible. Each time Yosemite's playful igneous rock embraces me, I learn something new about myself, so it was about time I learned a bit more about Yosemite in return.

The 4-hour drive from the San Francisco Bay Area to Yosemite is intimately familiar to my husband, Khalil, and me. The first time we visited the park was in 2017, when we were living in our van full-time and wanted to see what all the hype was about. We immediately understood, and since making the Bay Area our home in 2018, we've made the trek to Yosemite numerous times a year – rallying friends for backpacking trips, stocking up on peanut butter pretzels, and always feeling overwhelmed by the stunning granite features that greet us in the valley.
Day one: Arrival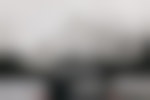 In early February, we packed our bags again and headed for another adventure in one of our favorite places. This 3-day trip would be different: we traded in our Thermarests and tent for the comfort of actual beds in the valley's cabins and lodges, ate food that wasn't rehydrated just moments before we consumed it, and it was just the two of us (romantic!). Plus, it was winter.
Two years ago, Khalil and I decided to dive headfirst into downhill skiing. I grew up water skiing every summer at a lake in northern Michigan with my family, and since that was one of my favorite activities, I figured it was possible to fall in love with skiing in the snow as well. Let me tell you, it was very possible, and finding a way to get outside in the winter and truly enjoy it has changed my life for the better. I was stoked to ski in Yosemite, and see it covered in snow for the first time.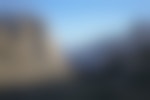 Settling into our Curry Village cabin
We arrived well past sunset on Friday night after our post-work drive and were grateful to be greeted by a warm cabin in Curry Village that we would call home for the next two nights. Today, Curry Village offers accommodations for 499 guests, but it began with 7 humble tents that David and Jennie Curry packed in with a horse-drawn wagon over 120 years ago. We cracked open some beers, toasted an upcoming fun weekend together, kicked up our legs, and called it a night.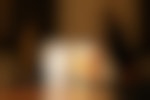 Day two: Cold plunge and skiing
Before the sun hit the valley the next morning, we walked three minutes to the Merced River, which originates in the high Sierra and flows through Yosemite National Park's glacially-carved canyon. Khalil took a cold plunge because he's convinced it will not only make him live longer, but appreciate every day more as well. I tend to agree with him on those points, but since the river water temperature was a frigid 32 degrees, I was more than happy to watch from the sidelines while taking in the view of Half Dome.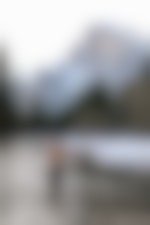 Skiing at Badger Pass
After that, we headed to breakfast at Seven Tents Pavilion, an impressive dining hall (huge yet so cozy) that I cannot believe I had never taken advantage of during my previous trips. Once we were fueled up, we drove to Badger Pass Ski Area for the day, which I learned is the oldest ski area in California and one of only three ski resorts inside a National Park!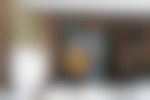 We brought our own gear for our day on the mountain, but equipment rentals are available on-site. We made a pit stop at "The Source of Life" on our drive to the resort, which is a natural freshwater spring that Native Americans used for generations. We also stopped at Tunnel View.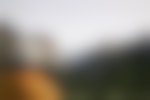 For a little pre-ski entertainment on your way to Badger Pass, call the Snow Phone at (209) 372-1000 to hear the weather forecast. You won't regret it! We lucked out with a sunny day on the mountain and had a blast on the groomer runs all morning and afternoon. We topped off our day with hot chocolate and burritos from the Snowflake Room. Badger Pass is a small but mighty mountain that is definitely worth adding to your bucket list if you're a first-time or long-time skier.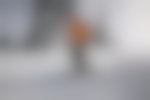 For our second night in Curry Village, we went back to Seven Tents and enjoyed delicious tofu curry for dinner for the pun of it all, and we were thrilled to find ourselves in a magical snowfall during our brief walk back to the cabin. We weren't able to squeeze in an ice skating session at Curry Village's ice skating rink that night, but I recommend going for a skate at sunset if you get the chance! There's also a roaring fire by the rink where you can cozy up.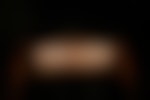 Day three: Snow and sun
A snowy valley tour
To my delight, we woke up on our second morning to a very snowy Yosemite Valley. This timing was especially exciting because a guided tour of the valley was the first thing on our agenda. I had always dreamed of seeing the familiar Yosemite vistas dusted in snow like I had seen in countless Instagram photos but never in real life.
The tour departed from Yosemite Valley Lodge, where we were staying for our final night. During the tour, our guide Alice shared about the park's rich history, including stories about the Ahwahnechee tribe, the indigenous people and the original caretakers of the land. She also noted that Yosemite is the 5th most-visited National Park, with 4 million visitors annually.
Pro tip: if you prefer to avoid crowds, a winter trip may be for you since most visitors come in the summer!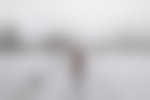 The snow was really coming down during most of the tour and obstructing some of the iconic views the bus tour usually offers (My favorite quote from Alice was when we arrived at Tunnel View and she said, "Half Dome is usually here…where'd they put it?").
I didn't mind because we got a lesson on the native flora, such as the Sugar Pines, Ponderosa Pines, Incense Cedar, and Fir trees. We harvested a couple of fragrant bay leaves (this is allowed by the park!) and even saw a bear that lumbered into the woods just 100 feet from one of our stops!
Side note: Please don't feed wildlife you encounter in Yosemite National Park. Take extra care to keep human food inaccessible to bears because it can cause injury, relocation, and even cost them their lives.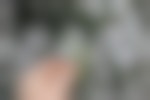 In the afternoon, the sun came out again, and we took this opportunity to check out the stunning Yosemite Falls, a short paved walk. The easily accessible hike is a great way to spend a free hour in the valley.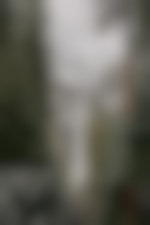 An afternoon hike to Mirror Lake & fireside dinner
Half Dome decided to reveal itself from behind the clouds, so we ogled its magnificence on the way to our next hike, Mirror Lake. This trail is around 2.5 miles roundtrip. It's beautiful during any season, but I specifically appreciated seeing it in the snow. The contrast of the fresh snow with the variegated green moss covering the granite rocks was striking. Shoe spike traction devices were helpful on this hike to avoid slipping, but depending on the day, you might want to bring or rent snowshoes!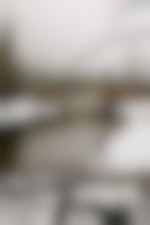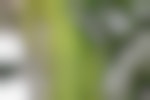 After all of the day's activities, we were ready to relax. We went to the Mountain Room Lounge for dinner by the fire. If you're interested in an elevated dining experience, consider making a reservation at the Mountain Room right next door. We returned to our room (with a view!) at Yosemite Valley Lodge and prepared for another day of adventure in Yosemite.
Day Four: Backcountry skiing at Badger Pass
It turns out that the Yosemite Valley Lodge also happens to be the perfect launchpad for a backcountry skiing tour. For our final day of the trip, we geared up for a long backcountry tour starting at Badger Pass. The Nordic Center at Badger Pass rents cross-country skis, telemarks skis, backcountry skis, skate skis, and snowshoes, all of which are great ways to explore this part of the park.
From Badger Pass, you can set off on numerous trails, including Glacier Point Road, which is covered in snow in the winter. We saw the poet William Sharp quoted on a brochure at the ranger station saying, "There is nothing in the world more beautiful than the forest clothed to its very hollows in snow" – and we certainly agree.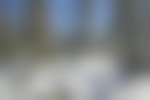 You can truly choose your own adventure from Badger Pass and make it as long or short as you'd like. We started early and went on a 10-mile tour to Ostrander Ski Hut for three days and two nights of backcountry skiing, but that's a story for another day.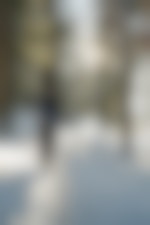 Beyond Khalil and I experiencing Yosemite in a more luxurious way than camping and seeing the park in arguably its most magical season, this trip re-instilled a spirit of stewardship for a place I hope continues to be a source of adventure and growth in my life. I hope it does the same for you.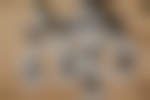 We want to acknowledge and thank the past, present, and future generations of all Native Nations and Indigenous Peoples whose ancestral lands we travel, explore, and play on. Always practice Leave No Trace ethics on your adventures and follow local regulations. Please explore responsibly!
Do you love the outdoors?
Yep, us too. That's why we send you the best local adventures, stories, and expert advice, right to your inbox.