72 Hours in the Winter Wonderland of Traverse City, Michigan
This Midwest gem is known for its undoubtedly perfect summer lake days. But what most seem to overlook are the joyous adventures that Traverse City has to offer in the winter. Skiing, fat bike riding, hiking are the highlights!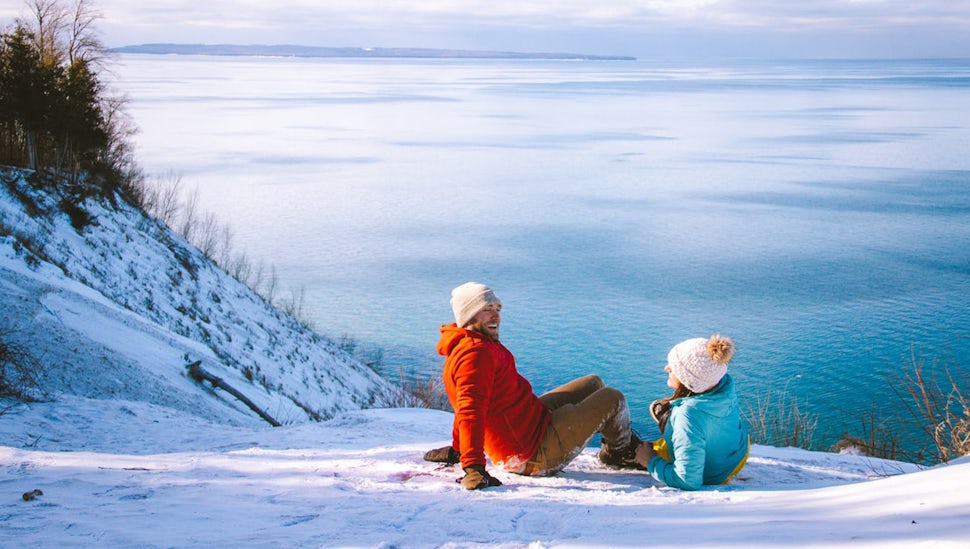 Traverse City is truly one of a kind, it may be the best kept and known secret of the Midwest. The town located on the 45th parallel is named after the Grand Traverse "The Great Crossing", that explorers would take to travel all the way around the world. Rich history lives here, breweries that'll put any Colorado beer to shame, and a culture with the most authentic people that'll enrich your experiences.
Day 1

We started our day out at BLK \ MRKT with some coffee. The coffee shop claims their environment to invite and house creative thinkers. This really embraces the community of the area.
After grabbing everyone's favorite upper, the sun was shining bright and we headed across the street to the pier (and marina) to take in the views of the bay. The air was very cold, but there was still some heat in the water that made for steamy views on the lake. We giggled from our caffeine high and kicked down the icicles that had frozen on the pier's fence. It was a scenic little spot before heading out to spend the day in Leelanau county.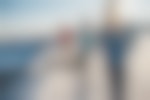 Now if you've never been to Leelanau County - you are missing out on one of the most scenic places in America. (The Sleeping Bear Dunes National Lakeshore has been rated the most beautiful place in America, on Good Morning America) It's a different beauty than the desert, a different beauty than the mountains, but magic lives here among the trees and the dunes. Magic that fills your soul when you peer over a freshwater lake that looks like an ocean. You feel as though you've reached the edge of the earth, and that all your troubles can be dumped and swept away.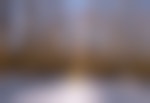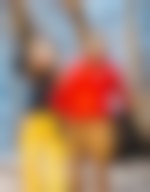 Our first hike of the day was the scenic, ever classic - Empire Bluff Trail. There's a reason it's so well known, and so cherished by locals and tourists alike. The sweeping views of where South Bar Lake meets the mother lake (Lake Michigan) will surely surprise you! The paths wind through the trees, with a few ups and downs on the frozen sand trails, making it a perfect winter adventure. We sat down for a bit and drank some hot cocoa we picked up in Empire (the town nearby.) After taking in all we could, our guts started to grumble and ask for food.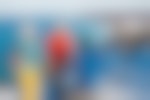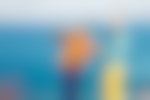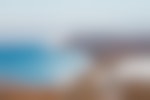 Leaving Empire, we headed North on M22 linking up with highway 109 to head into Glen Arbor. Taking this way into town you pass the iconic dune climb and the DH Day Barn that is popular among photographers in the area. We stopped to take a few photos and caught sight of a hawk nearby!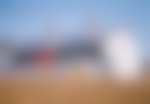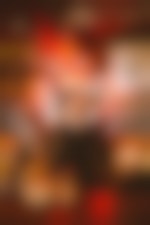 Getting into Arts Tavern, we were HUNGRY, and boy did we come to the right place. The food was everything you would hope for at a tavern, comforting, delicious and priced right. The burgers are to die for (being that they have their own butcher shop out back) and their Cherry Cobbler is heart warming and so delicious when topped with a bit of local Moomer's ice cream, (which has been rated the best ice cream in America by USA today.) We rated our experience at Arts a 10/10. I could probably write an entire separate piece about the place, but there are more adventures to share!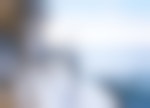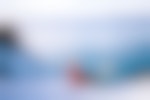 After our filling lunch we were still craving more of the outdoors, so we drove over to hike Pyramid Point Trail. The trail starts in the woods and climbs for about 20 minutes before reaching the overlook. As you soak in the sunshine glistening through the trees on the snow you are soon rewarded with views of both North and South Manitou Island. You can continue on the trail to make a three-mile loop, passing through more open dunes and forested areas. The scenic scapes are the reason they call it Pyramid Point.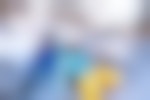 4:00pm // Early Dinner and Drinks at Hop Lot Brewery
The sun was starting to set, and after an afternoon outside we were craving an evening libation. We cut across the Leelanau Peninsula and headed to Hop Lot. Their beer is tasty, but of everything we tried we were most pleased with their Cherry Cider, a sweet treat in the cherry capital of the world. The igloos that are on site, are made of a plastic sheet, lined with twinkle lights on top and are housed with a space heater and patio furniture to keep you enjoying the great outdoors in a unique way. We ordered some tacos and nachos to tide us over for the evening. Everyone's favorite by far were their chicken tacos, though the beef, pork and veggie are not to go unnoticed. The place has a glow about it, with the roaring fire and iced over igloos surrounded by twinkling lights. And the trees that towered above made us feel tucked away in a little libation oasis far away from the cold.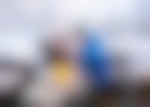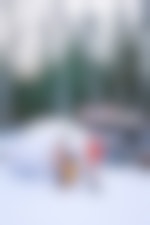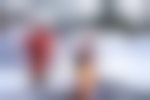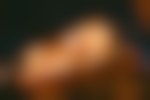 After a day filled with adventure and good food, we figured we'd all try our hand in truly uncharted waters. Whiskey blending.
After you hand craft your ideal blend, you annotate the ratios and provide them to the distillery - in which they fill a bottle for you based on your blend for you to take home and share with your friends. How fun!
Day one was jam packed and we were all in bed by 10pm.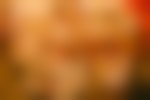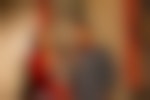 Day 2
8am // Breakfast at Red Spire
Day two we packed our bags knowing we would be spending another day outdoors and headed to the Village Grand Traverse Commons for breakfast at Red Spire. Something to know: the Village is located just outside of downtown Traverse City. The property consists of a series of large towering yellow brick buildings topped with red spires. Also, it was once a psychiatric hospital. Nowadays the buildings are slowly being renovated and turned into restaurants and shops. The brunch spot is small and quaint - and nearly always has a wait, so be sure to make a reservation!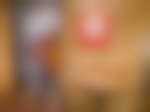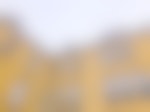 After breakfast we set out for an adventure by bike on the Vasa Trails in Traverse City. Needing fat bikes, we stopped by Einstein Cycles to pick up some fat bikes to rent. At the bike shop we met up with Keith, who was kind enough to take us out on the trails. We started out on some basic stuff but quickly turned onto a narrow single track. Trucking through fresh snow, tight trees and coming up on some berms, I immediately felt like I had jumped onto my mountain bike again. We had giggles on our faces, as some of us would spin out in the snow. We all knew we would have a good time on the bikes, but had no idea we'd be having this much fun! We were told we rode parts of Eli's trail, the tire drag, Keen mile, WST trail and the 25K trail, totaling about 4.5 miles for the day!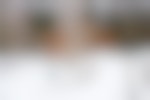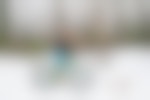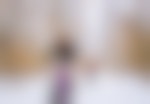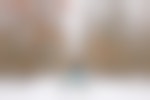 1:00pm // Lunch at Hopscotch
After a few miles in the winter wonderland of the Vasa trails it was time for more grub - Keith joined us for lunch and we stopped by Hopscotch (not to be confused with HopLot) - which was conveniently located right next to the cycle shop. More comfort food to fuel our souls, plates consisted of pizza, brisket salads, and mac and cheese to warm us up! The brick oven pizza spot has 14 local beers on tap and a selection of scotch if that tickles your fancy.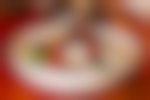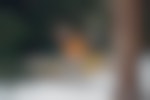 At the end of the peninsula sits Mission Point lighthouse. The lighthouse (and park) are surrounded by five aces of woodland and many acres of state land! Upon arriving we explored the shores just below the lighthouse. There were intriguing iceberg islands forming that we couldn't resist reaching. After taking in some views of West Bay we headed into the woods on some of the trails. You have your choice of venturing on trails that follow the beach or that head deeper into the woods.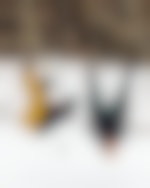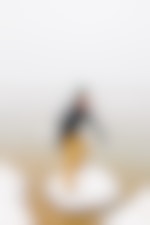 We had made a reservation for dinner out on the peninsula, but had some time to kill after our afternoon hike. We figured we would stop by the old General Store as we had heard the crazy rumors of the old man that will talk your ear off. The general store is a kind of a living time capsule, you walk inside and hear music playing from the 40's, the wood stove burning in the side room of the store just added to the ambiance. We met the old man, Jim, who proceeded to give us a tour of the place and talk our ear off - as we expected. We learned that the island nearby called "Power Island" was actually called "Mary Anne" island before it was bought by Henry Ford. Apparently, Ford was an avid square dancer and close friends with Thomas Edison. Edison suggested they build a gazebo on the island for square dancing and power it with servants on bicycles, hence giving the name Power Island along with many other things. The store also offered free cheese and wine tastings. We ended our visit feeling educated, enlightened and enriched!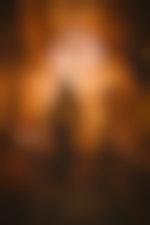 Dinner time had rolled around and we scooted over to the other side of the Old Mission Peninsula to visit the Jolly Pumpkin for some grub. The Jolly Pumpkin and Mission Table restaurants are located inside the Bowers Harbor Inn, an old inn that was run by the Stickney family. The inn has been popularized by the fact that it's rumored to be haunted by Genevive Stickney, who hung herself in the elevator which you can walk by in the hallway on the second floor. The structure of the building is glorious. The Jolly Pumpkin is situated in the part that used to be the carriage house. Yet another aesthetically pleasing and educational way to end our day with food!
Day 3
8am // Coffee at Mundos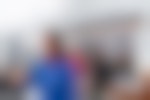 Day three consisted of another early morning grabbing some grub at the hotel. We then stopped by Mundos for some homemade pastries and coffee before heading out skiing. These guys claim they're not in the coffee business, but the people business, even though they are proclaimed coffee geeks. The atmosphere is clean and modern, yet still warm and friendly. An ideal place to post up for a few hours of work or a meeting with friends, the space is large and inviting!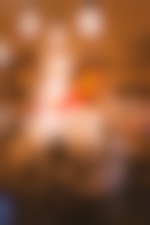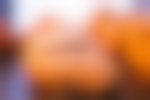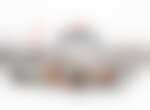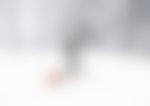 There is lots of skiing to be had in the Traverse City area. But we were off to one of the larger hills, Schuss Mountain at Shanty Creek Resorts, is just about an hour north of Traverse City. The mountain offers 53 runs with several base areas. The terrain is applicable for any type of skier, whether you are a beginner or a more advanced rider. We spent the majority of our time lapping the red chair in the trees, took a few runs through the terrain park on the purple chair, and a few steep runs just below the blue and yellow chairs. We timed our visit perfectly as the fresh snow had been falling all morning and into our day. Giving us a few inches to push around. After making some turns, our cheeks cold from the wind and hurting from all the smiles, it was time for the second best part of skiing...apres!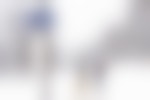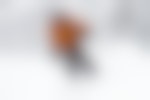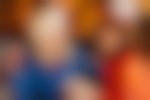 Skiing Schuss mountain put us in the best place for apres. The town of Bellaire has some incredible brewers coming out of it. Our first apres spot was at Shorts Brewing Company. If you get the chance, watch the video in the link above. Joe Short is known to be a hell of a human with great ambition for simply doing what he loves. Ninety percent of the beer served in that tap room is brewed on location. The company is known for being unbelievably experimental with their brewing processes. They've produced upwards of 100 different kinds of beer in a one-year period. You'll be sure to find something you love, something you hate, and something odd in your visit to the taproom.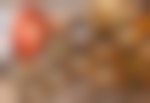 After a beer and some grub we headed across the street to the Bee Well Meadery. Now if you have never had mead, man, you may be missing out on the best libation that exists. It's honey wine! The owner, Jeremey, used to work at Shorts, which after chatting with him for a few minutes, you can see the apple didn't fall too far from the tree. He's still making delicious and quirky creations but with cider and mead instead of beer. The Rocky Mountain Top Mead and Rambo Cider are favorites among the locals.
7:00pm // Dinner at Stella
We thought it'd be best to treat ourselves on our last night in town. We headed back into Traverse City to the Village at Grand Traverse Commons for dinner at Stella. The restaurant is mostly farm-to-table. They work with 40 farms in the surrounding area and have their own butcher shop where they prepare all theirs meats. Their menu is constantly changing based on what they have in house. The table we sat at was in a unique part of the building that once was where they used to keep dried foods such as carrots, yams, and potatoes. The yellow brick arches above us made the scene so romantic and inviting. The chefs make their own mozzarella and burrata cheese on site. We tried many dishes, including the classic charcuterie board, lamb sweetbreads and octopus. Everything about this place claimed luxury but not without the authentic Italian quality.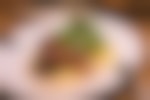 -----
We all wished we had a little more time to keep exploring together. Our time was filled with adventures of all sorts, from the outdoor winter wonderland to breweries and restaurants that had our taste buds excited, Traverse City has a bit of everything to offer. Above all, everywhere we went we found honest, real people who had love to share. For a Midwest winter getaway, you won't want to miss everything Traverse City has to offer!

If you're headed to Traverse City you might want to check out this winter gear list I've put together. It'll be sure to list everything you need for your weekend getaway!
We want to acknowledge and thank the past, present, and future generations of all Native Nations and Indigenous Peoples whose ancestral lands we travel, explore, and play on. Always practice Leave No Trace ethics on your adventures and follow local regulations. Please explore responsibly!
Do you love the outdoors?
Yep, us too. That's why we send you the best local adventures, stories, and expert advice, right to your inbox.