72 Hours of Enchantment in Red River, New Mexico
A small ski town paradise where the dream is still alive!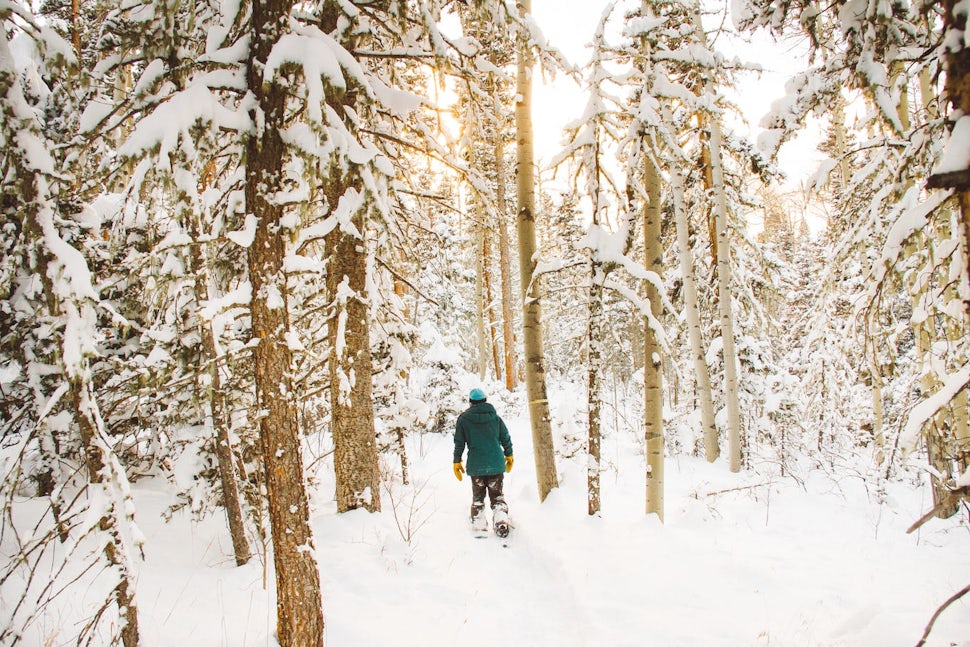 The 72 hours we had in Red River, New Mexico were something out of a skier's paradise. For those of you that chase winter, you know the stereotype; the ski towns are crowded and overpriced so badly that it starts to dampen your interest in staying in bounds at all.
This place was something that I had heard of but not really seen in this day and age. Red River is a true gem! It was like walking back in time and seeing the heart of what a ski town was meant to be. Red River sits just 20 miles south of the Colorado border at an elevation of 8,671ft. You're higher than most mountain towns here in the North American continent. And for those of you that are unaware, the Rocky Mountains we love so dearly actually begin in the Land of Enchantment.
Originally a mining town, then a summer getaway destination, Red River transformed into a flourishing ski town in the 1950's when Red River Ski Area was born. The town of Red River itself is about three streets wide, with two ski lifts that come right across the river into the parking lots of little mom-and-pop lodges. The deer flock like squirrels and their isn't a corporate entity in sight.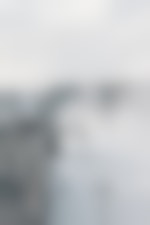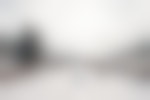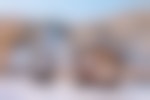 Day 1
We came down to Red River hearing there was a storm heading that way. Arriving around noon on a Sunday, we checked into the 3 Bears Lodge, as per recommendation by the visitor center. We were greeted by one of the owners, Debbie, who had a splendid, friendly demeanor. She asked if we wanted a room that already had the wood stove going and of course we agreed. There was maybe a half inch of snow on the ground and more coming! She set us up with keys and asked that we join her and her husband that evening for a campfire happy hour on the communal deck.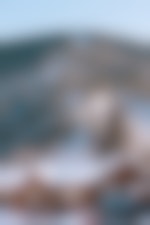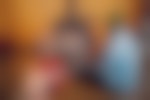 After getting settled into our dreamy, cozy room, we headed over to the Bull of the Woods to grab some food and have a drink. Upon walking into this place, you could clearly see that this was the local hangout. It greeted you with grit and warmth. We later found out that this particular spot has a large biker history and culture. When the bikers roll through in the summer, this is a mandatory stop. The Pork Green Chile Stew (as you all should know, Green Chile is obligatory in the state of New Mexico) exceeded expectations for bar food. They have a smoker out back where they smoke the pork themselves; nothing from Sysco found here. We even briefly ran into Debbie and her family grabbing a quick bite to eat, which wasn't all that surprising considering it was only a block away from where we were staying.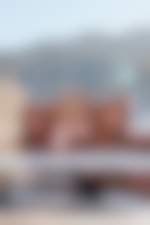 The snow continued to fall and accumulate. We were eager to get out and explore! Being new to the town, we stopped by the visitor center and asked for directions to the Red River Nature Trail. The trail followed the base of the valley from east to west. It's a great way to get an overview of the size of the town and see some of the spectacular wildlife and nature that surrounds it. We got about a mile in before the snow began falling so much that we realized we were ill-equipped with the gear we had. We turned back and decided to grab dinner before heading to the campfire happy hour.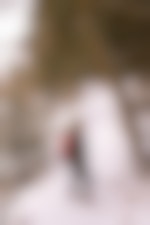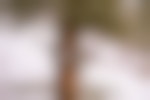 For dinner, we chose the local brewery in town, Red River Brewing Company. This spot was the clearly the "newest" development the town had made in a while, looking much more modern than the rest. Being that we were in New Mexico, we figured it'd be best to stay on the spice train. The brewery offered a "Ghost Burger" that highlighted ghost pepper salsa and cheese - we couldn't pass it up. For somebody who loves and can handle spice, this was even a challenge for me. It's not for the faint of heart!
We headed back to the hotel and jumped in our full snow gear to attend our campfire happy hour. By this point the snow was already at least 16 inches deep and had no intention of stopping. Debbie and her husband Chris met us at the fire and offered us complimentary wine and beer. Sweet, sweet people, I must say. They know how to make you feel welcome. None of the fake mumbo-jumbo. Just pure, honest, good people. We also had an appearance from Smudge the cat. They say the cat showed up about six years back and makes a stop every night at the campfire. They adopted Smudge as their own but as any good cat will, he roams where he pleases. Our time at 3 Bears Lodge hadn't even been long by now, but I was starting to feel shocked that we could have a genuine experience like this for a rate around $90 a night in a ski town. Had they mistakenly charged us? We retired back to our cabin for the night and slept easy, drying our socks over the wood stove. We stoked the fire all night. The firewood is included in your stay so there's no reason to turn the heater on when you have the resources and authenticity of a wood stove within arm's reach.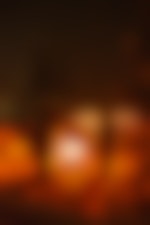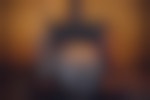 Day 2
We awoke at a decent hour to hear the town had reported 22 inches of snow! You can imagine our emotions to hear 22 inches of snow had fallen. It felt again like we had been fooled, or better yet, put under some sort of enchantment. Where had we gone?!
Before leaving to grab food, we hopped in the car and a kind stranger driving by with a snow plow saw that we had been "plowed in" and took the time to stop, turn around, and carve out a small path for us. These small acts of kindness that we experienced throughout our stay left such an impression on us, such a connection to our souls. Had we found a place where people were still pleasant and neighborly? Breakfast was satisfied by Shot Gun Willie's, where you can get brisket in your breakfast burrito. HOW DELICIOUS! Not to mention everything was reasonably priced in town. Not your stereotypical ski resort where coffee and a burrito costs you somehow around $25.
We ventured up to the ski area to catch some fresh powder turns and boy oh boy, were they good! We even happened to run into the owner of the resort, Linton. He's the sweetest guy, you wouldn't be able to tell him apart from any other local. A humble kind human who was just out to make the best of the day himself. Some locals compare the ski area to "Mad River Glen" back east, and others will also tell you it's what Colorado used to be like in the 70's. Either way you look at it, Red River Ski Area is a destination you are not going to want to miss. With lift lines almost non-existent and 170 acres of skiable terrain for all ability types, you can't possibly be let down. Discover more about the ski area here.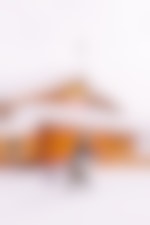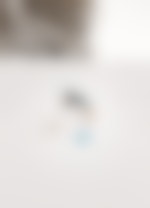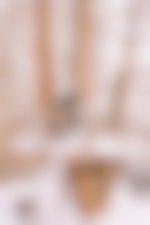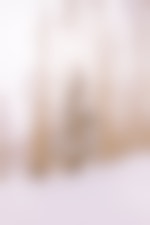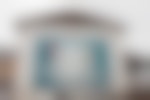 We also took the time to try our hands at another snow sport to feed our inner child. We swung by Sitzmark to grab a $5 sled rental. Something to know, this gear shop is open 365 days year. They even told us that when the power goes out in town, they operate off their own generator, so if you need anything when you're in the area, they're bound to have it no matter the weather! The shop suggested we head east to catch a few sled runs down the hill across the street from the library. To say the least, we continued to have grins on our faces as we awoke our inner child running up and sliding down the side of a hill. As if skiing wasn't enough fun, there were potentially even more laughs found here at our outrageous behavior.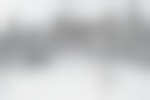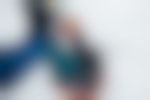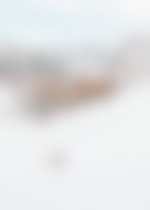 After packing a few snacks, we decided it would be best to see a bit more of the town before sunset. We drove 7 miles into what they call the "Upper Valley," a road that takes you further east and up into the mountains where lots are rumored to still be under the $60,000 mark. Affordable living in a winter paradise?! You don't say! On the drive up to the Upper Valley we were graced with elk sightings off the side of the road. This area provided lots of backcountry forest road access, but with winter in full swing and large amounts of snow, there was little-to-no parking to access those trails and roads. We found some interesting information when talking with the locals that the road dead-ends only a few miles shy of the Taos Ski Valley. It's rumored the construction to connect the road to the Taos Ski Valley was halted because the owner of the Taos Ski Valley was afraid Red River would trump the little town of Taos Ski Valley and therefore become the new home base to access skiing in Taos. Regardless of the truth, it's an interesting rumor, no doubt. A blessing and a curse, I suppose. If anything, the dead end has helped preserve the town of Red River, being that Taos lives in the limelight, but it does put residents of Red River a solid hour's reach from Taos Ski Resort.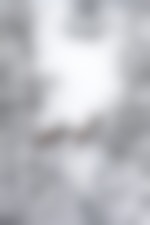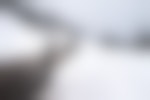 Coming down from the Upper Valley, we had worked up an appetite from a jam-packed day of gravity-induced sports, so we were ready to grab some dinner. Take my advice, stick with New Mexico's finest Mexican food for all your meals and you will not be disappointed. We then retired back to the lodge to share our moments of the day with the owners and have another splendid campfire happy hour.
Day 3
Upon waking, the sun was shining bright and we were sad to realize it was the day we would be leaving. Before doing so, we still had a full day ahead. As we were packing up the last of our things from the lodge, we noticed a herd of deer that just happened to be outside in the parking area. The locals did inform us about these deer; they really like to consider them squirrels as they're unafraid of humans and will walk right past you without a care in the world. It was enchanting to see and be a part of. We made our coffee in our room and headed out to explore town a bit more before heading up to the Enchanted Forest for some XC skiing.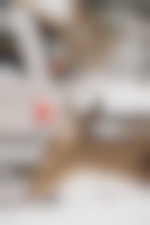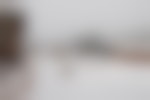 Driving around town we found two splendid gems, one we are calling no-name point, that offered great views of the ski area and a large rock outcropping to play on. It was perfect for a winter picnic or just to play around in the snow. We also stumbled upon Mallette Park & Canyon that featured a short nature walk and unreal views above! The road that brought us into the park continued further up the canyon and was said to be a great area for snowmobile and backcountry skiing access. It left us wishing we had more time to hop on a snowmobile and get back there.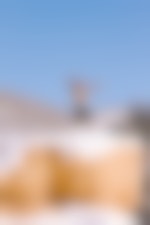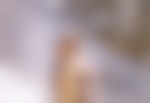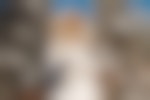 It was mid-morning and we figured we'd head up to the Enchanted Forest XC Ski Area to embarrass ourselves a bit on XC skis. I love the sport but don't indulge in it much. We were greeted by the owner Ellen and the GM, Mike, and they gave us a quick 5-minute lesson and sent us on our way. We made our way out on the trails and ventured to the warming hut to have some snacks and take a break. The way in kept us on our toes, with peaking views and tall trees. We finished our loop at about 5 miles. The Enchanted Forest offers around 30km of groomed ski trails, 18km of snowshoe trails, and 5km of dog-friendly groomed ski trails! If you're not in the mood to spend cash, but have the gear, there is un-groomed terrain open to the public in the Enchanted Forest. The signs from the parking lot will point you in any direction to suit your adventure needs. The area is definitely for those with a taste for a slower pace but that still want to be moving outside. If you fall in love with this spot, you might be convinced to stay the night. Yurts on the premises start at $75 a night and can house anywhere from 5-8 people! Talk about an enchanted night among the stars! Had we known beforehand, we would have definitely booked a night out in the woods. Luckily, there is always next time and Red River is a place you'll definitely want to come back to.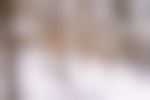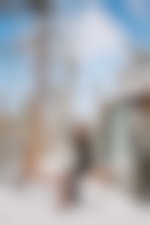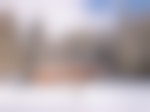 As we were chatting with the GM of the Enchanted Forest XC Ski Area, we asked if he had any tips on where to get some backcountry ski touring in. He mentioned just one area, not far from where we were and said it's a renowned elk hunting spot and backcountry skiing gem that only some of the locals know about. Most of the residents in the area aren't your die-hard backcountry skiers, so it's a more exclusive piece of knowledge. I'll let you do your own research and ask around the locals when you get to town to find this spot. It's more fun that way, right?!
Leaving Red River was the last thing we wanted to do. It had greeted us with open arms and by the time we were heading out, it felt like we knew half the town by name. When one favor presented itself, the good karma just kept pushing itself through to the next great coincidence. The town has only a local feel; no corporate entities, no fancy spas, just simple mountain people doing mountain things, enjoying the nature around them.
I'll be back to Red River later this winter to recharge from the fast-paced, demanding, charge-harder pace of the ski industry. Before we left town, someone mentioned to us a quote that read, "Decisions based on experiences elsewhere fail in New Mexico." There may be no truer statement.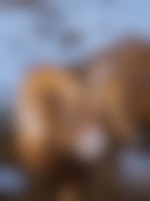 We want to acknowledge and thank the past, present, and future generations of all Native Nations and Indigenous Peoples whose ancestral lands we travel, explore, and play on. Always practice Leave No Trace ethics on your adventures and follow local regulations. Please explore responsibly!
Do you love the outdoors?
Yep, us too. That's why we send you the best local adventures, stories, and expert advice, right to your inbox.