Family Fun Adventure at Lake Powell
We loved spending a long weekend exploring Lake Powell and the Colorado River by boat with our daughter, learning history, and admiring the beauty of the area.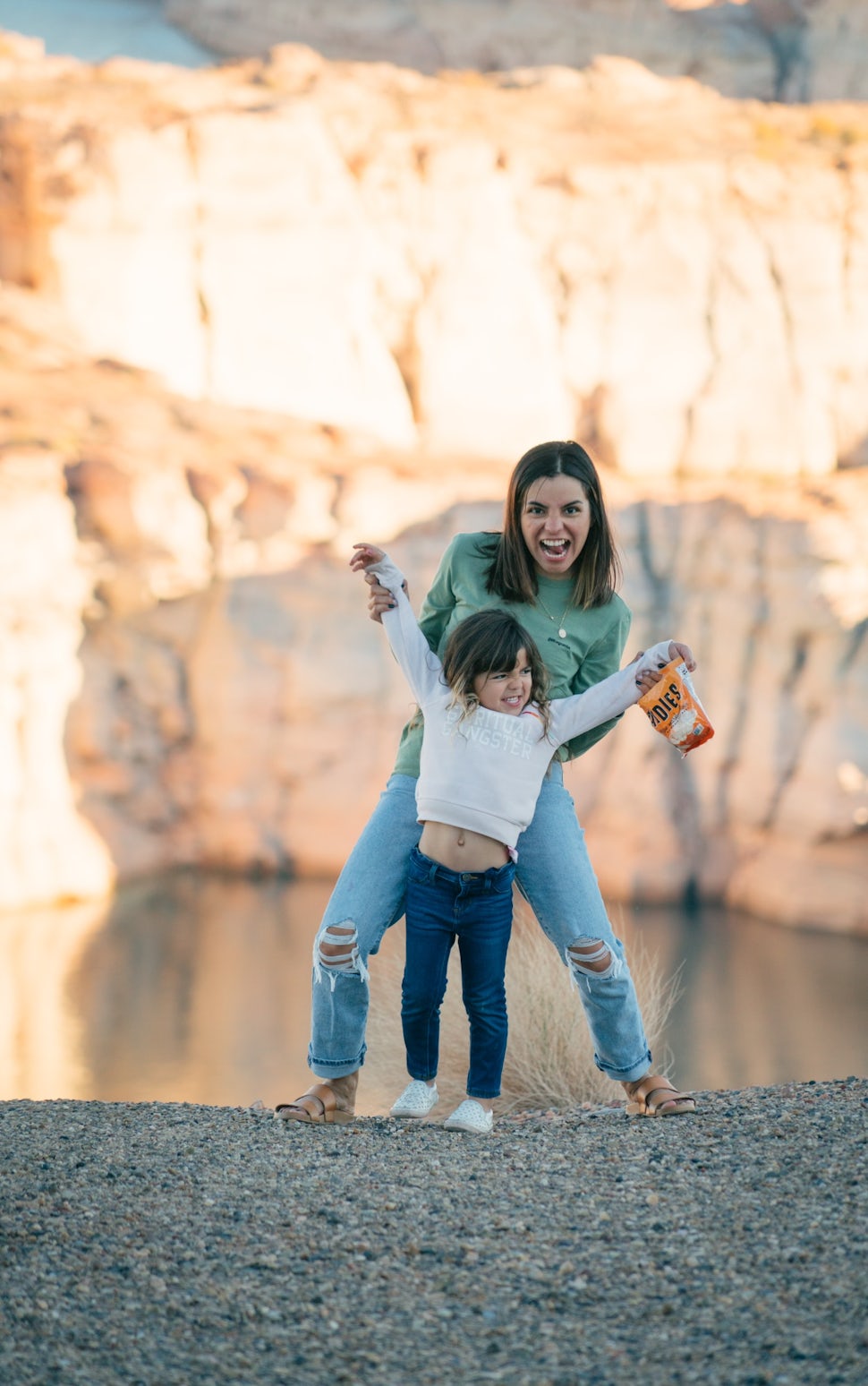 In the last year and a half or so, our lifestyle as a family changed drastically, in part because of the pandemic that has affected everyone. In February 2020, we bought a house in Northern Utah. Until that point, we had been traveling full-time for over 5 years, visiting new countries, and new states. Vanlife was our full-time gig. When we needed a change of pace, we'd scour the internet for the cheapest flights we could find and head out of the country.
When we first hit the road, it was just the two of us. Our daughter Juni was born a year later and we raised her nomadically for the next 3 years. As she got older, that lifestyle started becoming more challenging and we opted for a home base that could provide structure and consistency.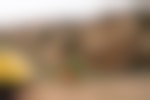 Long story short, we went into the "work work work" lifestyle. It was a very drastic switch. We weren't waking up in a new place each morning or doing a new activity every day. We were back to being weekend warriors, and pretty inconsistent at it, to be honest.
It has been a little while since we've done a "trip." We haven't been able to leave the country and haven't even left the state for almost two years. Thankfully, there is a ton to see and do all over the U.S., including near our Utah home.
As we've been "relearning" how to adventure in our busy lives again, we've been starting small by finding local spots and working our way outward. We've been perfecting the weekend warrior status we used to be so familiar with before committing to full-time travel.
In-transit
It is a 7-hour drive from our home to Lake Powell on the border of Utah and Arizona. It's at the opposite end of the state, but easy to reach in a day's drive. The area promises much warmer temps than the higher elevation where we live, so it's a perfect destination for a long, warm weekend playing and relaxing. It was settled.
We packed up and left home around 8 am. The drive seemed quick, even with all the stops for snacks and potty breaks. We checked in at Lake Powell Resort in the early afternoon, dropped our stuff, and headed straight for the pool.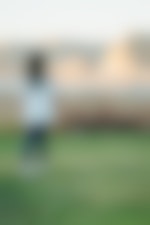 The resort is situated just up a hill from the water's edge. Our room, and the pool/hot tub, had incredible views of the lake and tall canyon walls. It was a super beautiful and relaxing spot. Sunrise and sunset are amazing from here.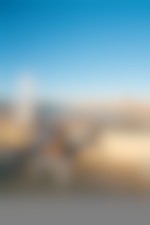 They also have several restaurants on-site, so after showering off, we ate a delicious meal and headed to bed to get an early start the next day. The rooms are spacious and our 5-year-old daughter loved the fact she got a queen-sized bed to herself!

The Colorado River
The Colorado River feeds Lake Powell and continues past Glen Canyon Dam into the Grand Canyon. Growing up in both Arizona and Utah, we have driven across the bridge at the dam tons of times but had never actually been down on the river below.
This time, we had reservations for a guided boat tour with Wilderness River Adventures to float the Colorado. Once we were all checked in at their headquarters, we drove down to the dam, where our boat and guide were waiting to take us down the river for the day. It's not a whitewater trip, so it's perfect for all ages.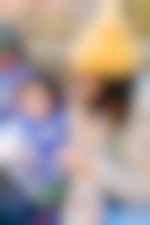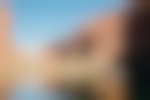 During the float, we saw bighorn sheep, wild horses, and of course, fish. Halfway through the day, we made a stop at a little beach area where, after a short stroll from the river, we came across some petroglyphs dating back thousands of years. Our guide gave us tons of interesting facts about the history of the petroglyphs, the river, the canyon, the dam, and the plant and animal life in the area.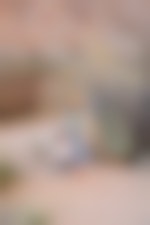 Horseshoe Bend is a popular spot many people visit in this area. With Wilderness River Adventures, you float right through it. We have been there several times and looked down on the river below, but it was rad to get the other perspective from the boat right on the water. It's an all-day tour out in the sun, so by the time it was over, we headed right back to the resort for an early dinner. We all crashed hard.
Lake Powell
Our third and final day at Lake Powell was spent on the actual lake itself. We rented a powerboat from the marina just down the road from the resort and spent the better part of the day cruising the narrow, winding canyons on the lake.
Loaded up with snacks, drinks, and sunscreen (again) we headed out to explore Navajo Canyon, where rock walls come straight out of the water. The river twists and turns, and there are a lot of cool rock features. We found a couple of echo spots and Juni loved yelling out random things and hearing her voice bounce off the walls. Some spots seemed to just keep going, it was really rad.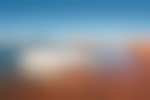 After a bit more cruising, we found a huge sandy beach area. We drove the front end of our boat up onto the sand slightly, just enough to keep it in place and cross our fingers we wouldn't be stuck. Juni got straight to work collecting seashells and doing cartwheels on the sand.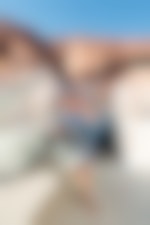 Since it was the very end of October, we weren't expecting to swim much, but the water was super refreshing. We'd take breaks from seashell collecting, snacking, and "treasure hunting" to dip in the water and enjoy the quiet peaceful area.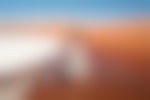 Being a little later in the season, there were only a handful of other people we saw the entire day. We've heard it can be quite busy in the dead of summer, but our day was honestly perfect. We highly recommend renting a boat and spending the day out on the water. It was incredible.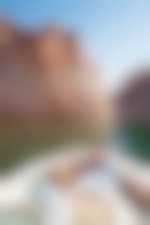 The entire area has so much to offer. There are tons of hikes nearby with canyons and arches to explore, incredible viewpoints, and awesome river and lake activities. It's perfect for families, couples, or solo travelers.
The food is great, the resort had amazing views, and it was honestly some of the most fun we've had in the last of couple years! If you have the chance to make it out to this area of the Southwest, don't hesitate. There's enough to keep you busy for weeks out there and we can't wait to go back!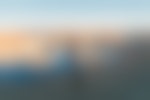 We want to acknowledge and thank the past, present, and future generations of all Native Nations and Indigenous Peoples whose ancestral lands we travel, explore, and play on. Always practice Leave No Trace ethics on your adventures and follow local regulations. Please explore responsibly!
Do you love the outdoors?
Yep, us too. That's why we send you the best local adventures, stories, and expert advice, right to your inbox.