Spring Break Hiking Adventures
A hike a day keeps spring break boredom away!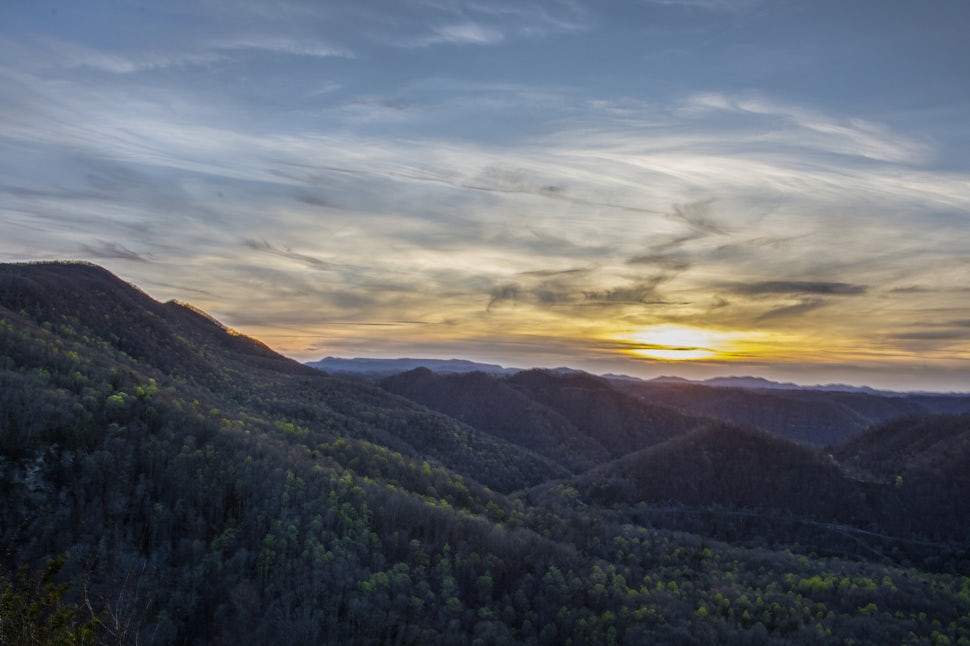 Spring Break Hiking
For the past 2 years I have taken my kids hiking for spring break. While other families head to the beach or some other fancy location we've been on the trails and staying at State Parks. I remember last year when my daughter said, "HA! My friends are at the beach and here I am on top of a mountain with this view!" I couldn't have been prouder.
This year was no different except that my daughter was in Peru on a work trip. My son and made our plans and set off to explore Southern Virginia and parts of Kentucky. As I reviewed our itinerary I thought perhaps I had built in too much driving but as it turned out, it wasn't bad.
Over the course of 5 days we saw 4 different waterfalls, stood and looked over countless overlooks, gazed upon beautiful mountains and hiked approximately 3.5 miles a day.
Our first day included a stop at Dismal Falls in Bland, Virginia. I'm not sure how these places received names that make them sound boring because Bland and Dismal Falls are anything but boring. They are just beautiful. We stopped there last year but I needed a return visit. As I've been working on my photography for a few months now I felt the need to improve on last year's photo. After almost losing my ND filter and attempting to cross a log with all of my camera equipment, I must say it was a memorable stop.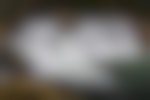 Dismal Falls in Bland, Virginia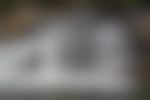 Dismal Falls in Bland, Virginia
From there we headed to Breaks Interstate Park. The first evening we were there we went on an Elk Viewing provided by the park. Elk have recently (in the past 4 years or so) been reintroduced to Virginia and they roam through a large Wildlife Management area. It was pretty cool to be up close and somewhat personal with the elk. They are very beautiful creatures.
The next day we began our hike through the "Grand Canyon of the South" as Breaks Interstate Park is called. And for good reason. It sits on a 1650 foot gorge that's been carved out by a river. The hiking in this location was just amazing.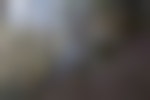 Geological Trail at Breaks Interstate Park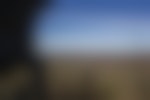 Overlooking Kentucky at Breaks Interstate Park

Our hike took us on a 3.5 mile adventure with 1650 ft in elevation change. The River Trail is not for the novice. The descent is very steep and very difficult. We both found hiking sticks to help us not fall. They also came in handy as once you go down, you always have to go back up.
The next day we traveled to Kentucky. Our first stop was at Kingdom Come State Park. I must say that all roads traveled this day provided amazing views. Mountains. Streams. Little towns. The park isn't very big but it sits atop a mountain with beautiful views below. One of the highlights is Log Rock. Even when you are close to the rock it looks like a large tree has fallen. It was fun to climb it and cross it.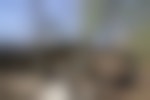 Log Rock at Kingdom Come State Park

The park also had a beautiful lake that we visited while we rested. After a much too short visit we headed on to Pine Mountain State Resort Park. When we arrived I couldn't believe how beautiful the lodge was. Apparently they hold conferences at this park often so everything was top notch. We dropped our stuff off and headed off to do the Honeymoon Falls trail. This is an easy 3 mile out-and-back trail that leads to a 25 foot waterfall. The trail was a blast. There were rocks to climb, a small creek to cross, and beautiful rock formations. Honeymoon Falls is very pretty and we had fun crawling around behind the waterfall. After returning from the hike we took in the sunset from Chained Rock overlook - a 3 mile drive from the lodge. We had the whole place to ourselves.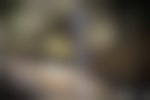 Honeymoon Falls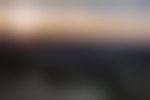 Chained Rock Overlook
The next day we packed up and headed to Daniel Boone National Forest to hike Bear Camp Creek Trail. After locating the trailhead we headed down a most magical trail. Large rock formations were on our right and a large creek was on our left. This is a moderate hike with approximately 200-300 ft in elevation gain. We took our time, stopped for photos and happened upon a tall waterfall with a large partial cave behind it. My guess is that this waterfall isn't always there. Due to the rain the week before we had gotten lucky. After numerous photos the sky was turning dark so we headed back to the car. I am a bit bummed we didn't make it to the camp area but safety first.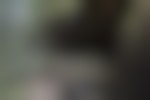 Small waterfall on Bear Camp Creek Trail
Because we were so close to Cumberland Falls we decided to stop there as well. They are magnificent falls and since it was early in the season there were hardly any people visiting. It was no problem getting photos. That evening would have been the famous Moonbow event that takes place each time there is a full moon. Alas, the clouds moved in and the rain came so we didn't return for that.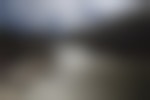 Cumberland Falls
We traveled up near Mammoth Cave to stay the night. The next day was our tour of Mammoth Cave. I wasn't sure what to expect of the tour. I'm lucky to have the beautiful Luray Caverns very close to me. I might actually say that Luray beat Mammoth. Of course, we only saw a very small portion of the 400+ miles that make up Mammoth Cave so maybe there are more impressive areas. We had decided to take only one tour that day and roam around the park. We walked around a pond and party way down one trail. My boy was tired with good reason.
The next day we traveled home and had fun recounting our adventures. I am blessed to have a son who loves the outdoors and is happy to spend his free time exploring nature.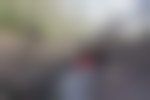 My adventure boy and I
We want to acknowledge and thank the past, present, and future generations of all Native Nations and Indigenous Peoples whose ancestral lands we travel, explore, and play on. Always practice Leave No Trace ethics on your adventures and follow local regulations. Please explore responsibly!
Do you love the outdoors?
Yep, us too. That's why we send you the best local adventures, stories, and expert advice, right to your inbox.