10 Life Lessons Learned from the Sport of Fishing
Being out on the water and fishing with my family has given me fresh insight and new perspectives. This is what I've learned.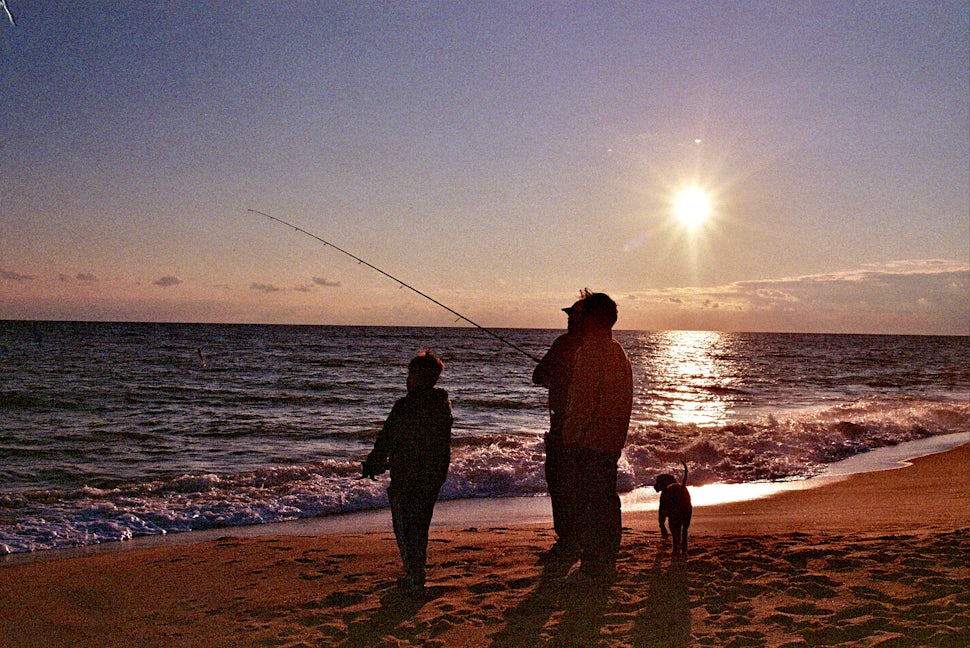 I was introduced to fishing from a young age. A love for the sport runs deep in my family. My grandpa was a big champion fisherman in the Philippines. He loved the sport and was skilled at it too. I remember staring in awe at photographs of huge swordfish he had hooked and reeled in while visiting his home.
These days I enjoy saltwater fishing with my dad and older brother. And in between fishing adventures, memories of our excursions -- fishing from shore, paddling on a rowboat, flyfishing, and zipping along choppy Atlantic coastal waters by boat -- flood my mind and warm my heart.
I'm still learning about the sport and what it takes to navigate open water, but these are some life lessons my history with fishing has taught me along the way.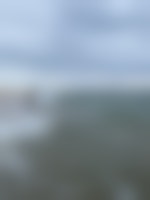 It's not what you're doing, but who you're doing it with.
While some, the wholly enthused, might stay totally engrossed through long hours of fishing, there are moments when I find myself feeling antsy. When the fish do bite, it can induce a frenzy of excitement and adrenaline that's palpable, but when they don't, it can be easy to feel bored and discouraged. But what I've come to realize is that whether I'm floating in the middle of the open sea or hanging on a dock or pier, it's not really all about the fishing for me. It's just as much about the people I'm with- my family and sometimes friends- who can enjoy the outdoors and make the wait fun with me. It's the conversation and the company that makes the experience 10 times better.
Patience is key.
Sometimes, you wait for a minute. Sometimes, an hour. Sometimes, you wait the whole day and nothing happens at all. Nada. Fishing teaches you patience. I think that's what makes the sport more thrilling in the end. You are never guaranteed a bounty of fish, but when the time comes and the opportunity strikes, the wait feels that much more rewarding in the long run. Certain catches you never forget.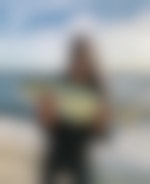 Nature has a lot to give, but it's important to give back.
It's important to slow down and take a moment to appreciate the natural world for what it is and the joy it can make us feel. As an outdoor sport, fishing provides endless opportunities to connect with nature and new bodies of water in different environments- lakes, rivers, ponds, streams, oceans. Wherever you are, it's crucial to remember that while nature is there for you to enjoy, it's something we share with others and should protect and preserve as much as possible. This means doing our part to take care of what we love. Catch and release. Follow rules and regulations. Carry in and carry out. Be respectful and responsible. Thank the people from places visited.
Stillness is a gift.
Life can get busy and feel hectic at times. Balancing careers, school, family and social life all with the rising impact of technology can be a lot. And with all the noise, it can be way too easy to brush off quiet time for yourself. Fish get spooked by loud noises. Fishing teaches me to be still and pushes me to fully lean into that stillness and forget about everything else for a little.
Water safety is essential.
In whatever you do, safety should not be overlooked. Especially in a sport like fishing, which revolves around the water, it's essential to be aware and to be prepared. This means wearing and bringing appropriate water safety gear like life vests and preservers. My dad has always encouraged me to prioritize safety and preparation. Slowly, he's also been able to teach me about navigation, currents, and wind speed- all things that are crucial to know before heading out to sea.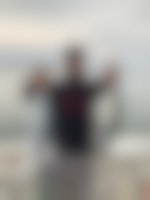 You don't "win" big all the time, and that's okay.
Just like Forest Gump said, "Life is a box of chocolates, you never know what you're going to get," the same applies for fishing. You can't guarantee anything when you're out there no matter how good your spot is or how refined your technique is. Sometimes you hit the jackpot and sometimes you don't. But one thing's for sure- you can still enjoy the time you spend getting after it regardless of the outcome if you train your mind to appreciate all the other beautiful little things that accompany the sport.
Meeting and bonding with passionate people is fun and one of life's many blessings.
Something I've really come to learn is that the fishing community runs deep. Something exciting happens when people who share the same passion come together. It's been fun to watch other anglers get excited for one another and to share tips and encouragement with each other. It reminds me that there are good people out there who want to watch you succeed.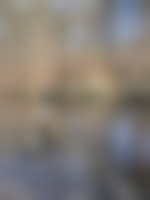 It brings family closer.
Like I mentioned before, the fishing roots in my family were firmly planted way before me. It's a hobby I've mostly taken up by tagging along and observing those in my family who know way more than I do about the sport. But, the roots are growing strong and it's been beautiful to watch them extend outward. My dad and brother's deep-seated passion for fishing has made them want to share the sport with other members of my family. Now my younger eleven-year-old cousin is starting to shape up into quite the little fisherman. Whenever we're all together, it's a way for us to spend time with one another and enjoy life's sweet moments by each other's sides.

Anyone can do it and take part in the action.
There are no limitations on who and who can't get out there and give fishing a try. This is a beautiful thing. Regardless of where you grew up or what you grew up doing, it's never too late to try something new that interests you. And who knows, you might end up getting sucked into that "fish on" feeling that will bring you to new places and closer to a new community of people.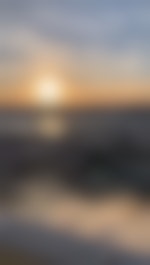 Look around you.
Salty air. Rolling waves. Rocky cliffs. Sandy shorelines. Colorful buoys. The orange glow of a setting sun. Smiling faces. Do what makes you happy and don't forget to take a look around.
Cover photo: Jessica Cho

We want to acknowledge and thank the past, present, and future generations of all Native Nations and Indigenous Peoples whose ancestral lands we travel, explore, and play on. Always practice Leave No Trace ethics on your adventures and follow local regulations. Please explore responsibly!
Do you love the outdoors?
Yep, us too. That's why we send you the best local adventures, stories, and expert advice, right to your inbox.