23 Things to make time for in 2023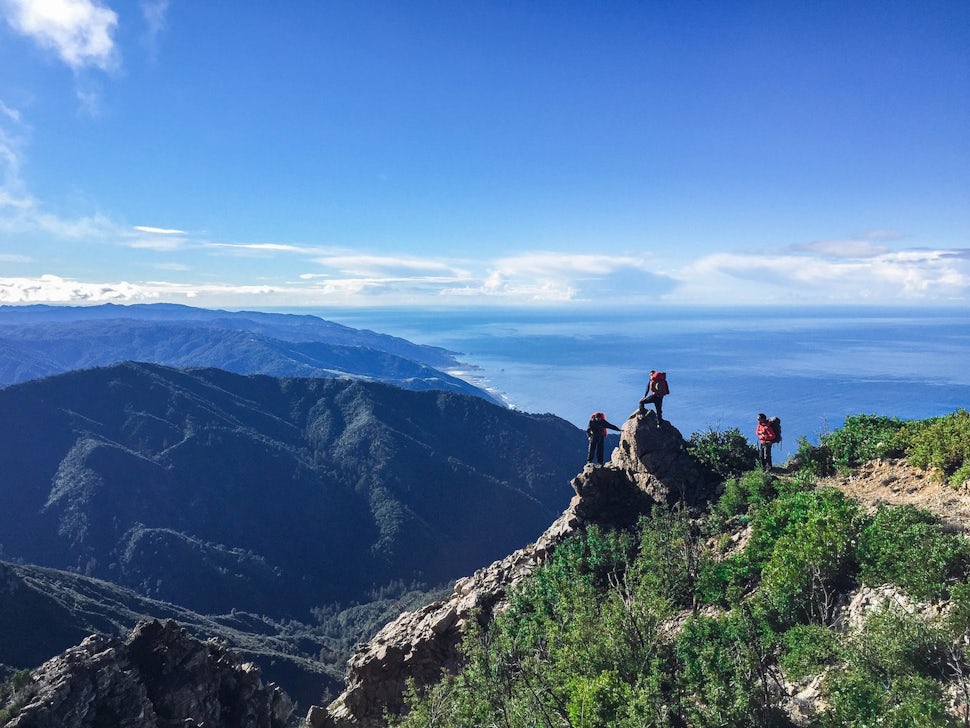 There are SO many amazing things to do and experience it can be hard to know where to start. If you're feeling stuck, here are 23 things to try for in 2023 to spark some inspiration and get outside!
2023 Bucket list
1. Go on an adventure 1x per month
Adventure doesn't necessarily mean flying across the country and scaling El Capitan (though if that's your jam, we're all for it). You can find adventure close to home! Walk the trail you always drive past but never actually stop at. Set the intention to get outside, move your body, and explore someplace new.
If not knowing where to go is setting you back, we got you. The Outbound App has a vast selection of adventures and easy-to-follow routes available to you. Search by location to find your next adventure or browse to see stunning user photography. After you take an adventure, share photos and review your experience!

2. Journal
Writing is an amazing way to de-stress, recenter yourself, and get more in touch with who you are. If you've never journaled before, it may seem a little scary to put pen to paper. You may catch yourself saying, "I don't know where or how to start." There are different ways to go about this practice. You can free write and just allow whatever comes to mind find its way onto paper, follow prompts, create a story, write a letter to yourself, make a list, etc. There are plenty of great sources and examples online to help inspire your first steps. No matter what you write about, you'll soon find, especially after repeated practice, that it feels really good to reflect, reconnect, and let go.

3. Read
There's a book for everything. Want to learn more about astrology? Travel? How to be more present in your life? How to invest? Need to escape to a different planet? Or get wrapped up in a wholesome romance? There's a book for it! There's an infinite amount of things to learn and so many interesting voices and perspectives out there. Fuel your mind and your soul with a good book. Make it a habit– even if it's just reading a few pages a day. Before you know it, you'll find yourself filled with a new wealth of knowledge and dearly held stories.

4. Meditate
Even if it's for 5-10 minutes once a week to start. Start small and see how you feel over time. And remember, you likely won't feel any significant change immediately. But when you get more comfortable, you can integrate this peaceful practice that promotes being in the present moment more frequently into your routine. Use guided meditations on youtube or apps like Headspace to familiarize yourself with the process or target certain goals whether it be breathwork, managing stress, letting things go, or getting better sleep.

5. Plan a road trip with friends
Travel and exploration can be one of the best ways to re-spark your inspiration and lust for life! You can see new landscapes, meet new people, try new food, and make memories that will live with you forever. If you don't really want to spend the big bucks on a plane ticket, road tripping, even if only for the weekend, introduces an added level of fun with time spent in the car with friends. Use our app to make planning your route and finding adventures along the way that much simpler!

6. Travel on a budget!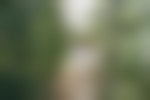 Though everyone is on their own timelines and has different responsibilities, making time to travel can nourish you with some of the best experiences of your life. If you're someone who has a deep interest in travel, but also wants to be money conscious, there are ways to plan trips for yourself that are cheap and offer opportunities to serve local communities too. Programs like the PeaceCorps, Americorps, or WWOOFing give you the opportunity to serve others while gaining more worldly experiences, You may be provided a stipend or food/housing accommodations for free. Check out reputable work-exchange programs for even more opportunities to travel and give back.

7. Try sleeping outside/go on a camping trip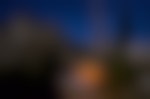 This may be way out of your comfort zone, but you don't have to do it alone! Phone a friend and challenge yourself to get back to basics even if just for one night. There's something really liberating about sleeping under the stars and having only the basics with you.

8. Get into something creative
Arts and crafts and using your imagination isn't just for the young. Ridding your mind of any preconceived ideas of 'not being good at art' and allowing yourself to freely create can be therapeutic and empowering. Make a mug, paint a blank canvas, use beads to make a bracelet, play the piano, redesign your living room. Don't worry so much about 'pretty' or 'perfection' and focus on your actions and how it feels.

9. Learn how to cook a new dish
Find YOUR dish. You know... the dish you whip out for holidays and dinner parties that others request for you to make. Focus on just one thing to start and spend time fine tuning it. Pick a recipe you can have fun with and also enjoy eating. It's nice to have at least one meal that you can depend on and impress with.

10. Host a dinner party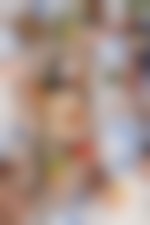 Remember that new signature dish you just learned how to make from the previous item on this list? Now's the time to whip it out! Dinner parties don't need to be fancy with elaborate table settings and silverware (although they can be if you want!). Take the time to prioritize seeing your friends and family by getting together for a lowkey meal or potluck. And treat it like the valuable time that it is! Light some candles, drink your beverages out of fun cups, put your phones away, and just be together.

11. Do yoga or stretch
Oftentimes when we think about exercise, we think of cardio and sweating profusely. But this doesn't always need to be the case! You can move your body in gentler ways that still build strength, tone your muscles, and improve your stabilization. Don't neglect the value of stretching, loosening up, and gaining more flexibility. It will make doing the more intense activities better for you!

12. Send handwritten notes
Sure, texting is convenient and it's easy to connect with people via social media. But can you actually remember the last time you received a nice handwritten letter in the mail from someone you love? Not advertisements or bills. Surprise a friend or family member by sending them some snail mail. It's a guaranteed way to make someone smile or laugh and it feels good to put pen to paper rather than constantly tapping away on your phone screen. Don't know what to say? Tell someone you appreciate and miss them. Tell a joke. Draw a funny picture. Make a list.

13. Watch more sunsets and sunrises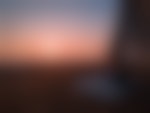 It's like having tickets to the most spectacular display of nature– all for free! Slow down, grab a snack, and make time to simply sit and soak in something as beautiful as the soft or bold colors streaking the sky. The sun works hard every day, but doesn't always get the recognition it deserves. Give it some love!

14. Listen to podcasts while doing your chores
Habit stacking is a technique used when you pair a task/habit that you do regularly with a task that you actually WANT to do. For example, you may need to wash your dishes every night or vacuum your home every Sunday, which can be something you dread. But, if you pair this activity with something fun like listening to an interesting podcast or blasting some feel good music, it'll make these necessary, but often boring tasks much more enjoyable. You might find yourself actually looking forward to this time.

15. Learn a new skill
If there's anything at all that you've been the least bit curious about… going fishing, getting to a climbing gym, crocheting a hat– now's the time to take your first step! Though it can be hard to find space in your busy schedule, there are always ways to make time if you make it a priority! These days there's an infinite amount of information that can be accessed right at your fingertips whether it's through youtube videos or facebook groups. Spend 10 min or so watching an instructional video on something you've been wanting to learn or seek out those who can offer some insight.

16. Make a new music playlist/explore new artists/albums
Music fuels the soul… while home alone, walking down the street, or driving in your car. If you've been listening to the same songs and artists on repeat, spend a little bit of time during the day to actively explore your music streaming platform and find new songs and artists you might like. A good start is by selecting a song you already love, then looking into a list of similar songs. It'll introduce you to new artists and albums and then you can repeat this practice over again for even more new music!

17. Find a new way to move your body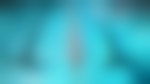 If you enjoy working out, it's likely that you already have certain exercises or activities that you return to regularly. Your body, however, can benefit from cross-training. Cross-training is athletic training in other areas than the athlete's typical activity. The goal is to improve overall performance by strengthening the shortcomings of whatever exercises you are already used to doing. If you're a runner, try swimming a few times a month. If you lift weights, try stretching for 20 minutes every other day. Pilates, cycling, roller blading, dance… the options are limitless.

18. Grow a plant
Taking care of something even as low-key as a houseplant can boost your happiness and increase your sense of confidence. Plus, if you're looking for an excuse to make some home decor improvements, adding some greenery has a way of livening up your space!

19. Volunteer in your community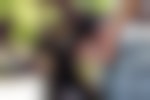 Science backs that serving others is actually also a great way to serve yourself– by increasing your sense of happiness and purpose in life. Check out opportunities to get involved in your community and volunteer your time for a few hours a month. Lean into your interests. Are you an animal lover? Look into opportunities to volunteer at a nearby animal shelter. Care about the environment? Check out potential community clean ups or gardening days.

20. Clean out your closet and take some risks with your style
If you've been feeling stressed out or bogged down recently, take a look around at your environment. Is the floor of your room completely covered with clothes? Is your closet bulging with items you don't even wear? Decluttering and clearing out your space by donating or selling old clothes can relieve some of the stress in your life and allow you to think more clearly. Afterwards, you can assess what you truly might need and then begin to have a little fun with new wardrobe items. Clothes aren't everything, but they can be a form of creative expression. Play with new colors, styles, textures, or patterns and see how it makes you feel!

21. Create an easy to follow self care routine for morning and night
Though it's important to break routine every now and then, following healthy routines can be an excellent way to add structure to your day… and just feel good! Plain and simple. Prioritize self-care because you absolutely deserve it. Maybe this will include making a cup of tea before bed each night, calling a friend, doing a quick, yet restorative skincare routine, and then reading 10 pages of your book before drifting off to sleep. Get a good routine down that you can look forward to each morning and night!

22. Host game nights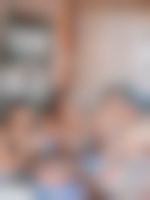 Who says kids are the only ones who can play games? There are so many fun ones to choose from– scattergories, telestrations, catan, scrabble, uno… the list goes on! Organize a game night with friends with drinks and snacks and all around good vibes. The best part is that these interactive games often require thinking and your full attention, so you won't be tempted to check your phone. This is a great idea to step away from tech and towards being more present in the moment.

23. Set healthy boundaries for yourself
Make 2023 your year of no nonsense. Learn how to respectfully say no to people and things that don't align with your values or wants. Block out time in your schedule (and really do this!) for a self-care activity. Distance yourself from people who only cause you stress or put you down. Don't allow yourself to check any non-urgent emails past 8pm. Boundaries aren't selfish. When you are more confident in who you are and what you value, it will radiate outwards and improve your interactions with others.
Honestly, I could keep going with this list, but there's plenty here to work towards! Set your intention and take those baby steps. Make it fun! Everything doesn't have to be so serious.

Happy 2023! I hope it brings the best!

Cover photo: Josiah Roe
We want to acknowledge and thank the past, present, and future generations of all Native Nations and Indigenous Peoples whose ancestral lands we travel, explore, and play on. Always practice Leave No Trace ethics on your adventures and follow local regulations. Please explore responsibly!
Do you love the outdoors?
Yep, us too. That's why we send you the best local adventures, stories, and expert advice, right to your inbox.