5 Important things I learned on my first backpacking trip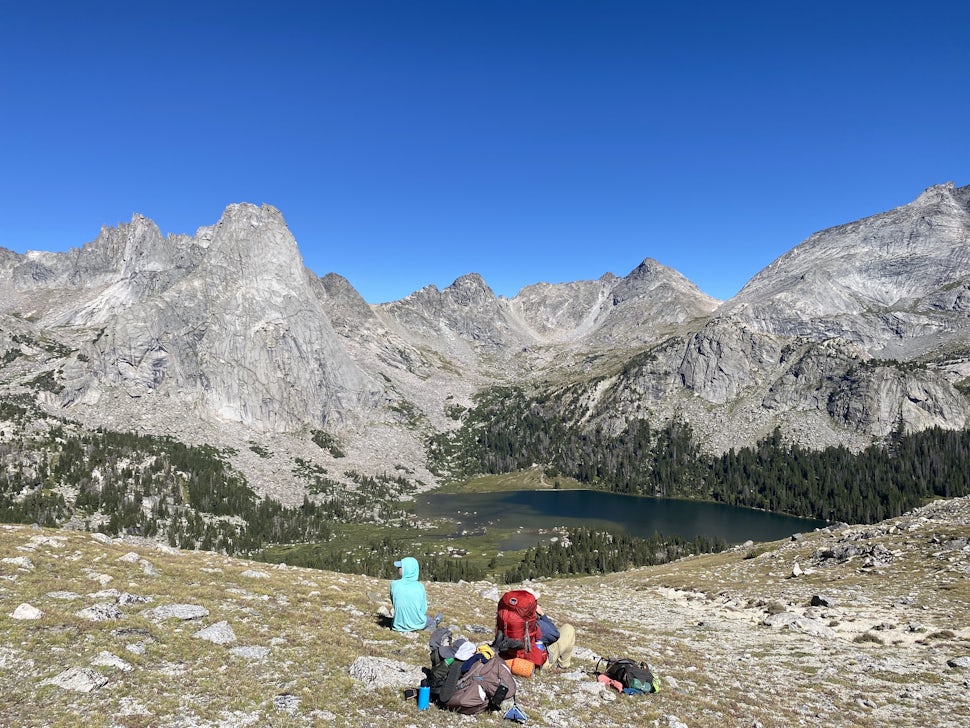 I just got back from a pretty mind-boggling trip out West where I backpacked for the first time for three days and two nights in the Wind River Range in western Wyoming.
I've wanted to experience remote backcountry hiking for some time now. And I could scream this from the mountain tops– my experience did not disappoint!
Backpacking through isolated wilderness is not an easy feat or one that should be done without preparation. It can be especially daunting for someone who has never done it before (like me just about a couple of weeks ago). Where do you go? What do you pack? What should you know before strapping a pack on your back and setting foot on a trail?
As a first-time backcountry backpacker, I've gathered some preliminary tips for beginners looking to try out the whole backpacking thing like I did! Take it from me– the planning, preparation, and long walk are worth it.
1. Map out your route (for offline navigation)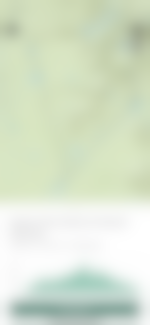 I think one of the most important things to prepare for is knowing where you're going and feeling comfortable reading a map/using offline navigation tools. In many backcountry camping or backpacking spots, cell connection for making calls, texting, or consulting the internet won't be available. This makes bringing physical maps or using trustworthy offline navigation tools so important.
The Outbound app is great for downloading routes for offline use. Sort through an abundance of popular and lesser known adventures and download ones you like. When you're on the trail, you can see where you are on the route as you hike! This feature can help you feel confident that you know where you are and can stay on the trail.

Don't forget to take screenshots or save multiple pictures of your route in your camera roll to remember it after the trip!

Other important tips: Tell several people you trust where you're going. Let them know your plan: how long you expect to be off the grid, where you'll stay each night and when to expect you to get in touch once you're back from the backcountry. That way, you won't scare anyone by not answering your messages.
This information can help inform loved ones if you don't return or reach out at a predetermined time. They can use your trip plan to inform a search and rescue mission if it's deemed necessary.
My friend brought a handy Garmin inReach on our trip. I had no idea what that was at first. Now I know it's a two-way satellite communicator that works where cell phones don't. It uses a satellite network to send and receive data. With emergency communication devices like this, you can press an emergency SOS button to alert a 24/7 staffed global emergency response coordination center, send/receive messages, track and share your journey, or navigate your route. If planning a trip without cell service, this is a must-bring item for me!
2. Expect the unexpected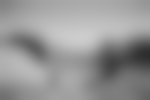 As is the case for many things in life - but especially for trips like this - expect that things will not go entirely as planned. I met my friend in Denver, Colorado before we headed to Wyoming. While driving her car before leaving for the Wind River Range, the engine light turned on. We decided to get it checked out at a service center before driving 7 hours to our next destination. We didn't know how long potential repairs would take, so we booked a rental car just in case.
Upon arriving at the rental car pick-up, we were given a difficult time and were told we couldn't drive to Wyoming due to geographic restrictions… a huge dent in our plans. We stepped back, took a breath, and decided to call a more reputable car rental service. Then, it turned out that my friend's car would be ready for us way sooner than expected… OOF! We picked up her car and it all worked out. We were so relieved that we would have a way to get to Wyoming without spending excess money on a rental.
Other unexpected things that happened? My backpack's chest strap broke off right before starting our hike (turns out, it wasn't a big deal). On the last day, the Steripen we used to sterilize our water ran out of battery. Luckily, my friend stocked up on iodine tablets to fall back on in case of an emergency like this.
We really lucked out on the weather, but rain storms are not uncommon, especially in the summer months. Pack a raincoat in case it downpours. Also remember there is an abundance of wildlife in the backcountry. You can cross your fingers you don't run into any bears, but always bring bear spray in places where they reside. As long as you remain level-headed, optimistic, and come prepared you'll be A-OKAY.
3. Less is more (especially when you're carrying it on your back)!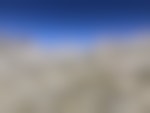 Alright, I'm an over-packer. I'll admit it. I haven't quite mastered the minimalist mindset. Initially not quite sure what I'd need for my week-long outdoorsy adventure, I overpacked, not wanting to leave anything behind! And when it came time to move my things from my luggage to my hiking backpack, I still wanted to bring more than I needed! An extra bathing suit, shirts, a sweatshirt. Luckily I had my more-experienced friend there to step in to tell me that less was more.
And she was right. After considering what I really might need on this relatively short backpacking trip, I dispelled the excess items and I'm glad I did. Though we didn't have a scale, my pack was probably in between 20-30 lbs. I found it to be totally fine when walking on flat terrain, but during stretches of steep elevation gain through mountain passes… I was feeling it. My legs burned while stepping up and up and up and I was quietly wishing my pack was lighter.
Resist the urge to bring extras. Remember, this is a trip to appreciate nature and strip down to your roots. Less is more.
What I found to be most useful: Bathing suit (for swimming in the alpine lakes), sandals (for wearing around camp/walking through streams/swimming), warm fleece, baseball hat, sunglasses, sunscreen
What I wish I brought: Long johns, a head buff (for night when it got cold)
What I wish I didn't bring: My book (didn't read it!-- could've been nice for a longer trip)
4. You can learn a lot from people on trail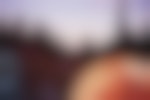 Though you might intend to set off with just one close friend or a whole group of pals, don't close yourself off to the possibility of meeting other interesting, knowledgeable, and cool people on the trail. You can't predict who you'll encounter, if anyone at all (depending on how popular the location is), but from personal experience, most of the people we passed by were super friendly.

They waved hello, gave a nod, or flashed a smile. But more excitingly, we did meet two people who were traveling together and invited my friends and I to sit by a fire they made to enjoy some warmth on the first night we set up camp. We graciously accepted the invitation and ended up having a lovely time getting to know one another.
It turned out that the two friends were doing the exact same three day route as us (we bumped into them several times after). Over the next couple of days, one of the backpackers shared his knowledge of mushroom and berry foraging with us, which was quite intriguing as I knew very little about what is edible in the wilderness. He later shared stories of his days rock climbing big walls, igniting a deeper curiosity for climbing within me.
Connecting with kind people can truly lead to the most memorable and eye-opening moments. You never know who you're going to meet and what you could possibly learn from them or how you could be changed by them. On the flip side, you never know what you could mean to someone else.

Be cautious and use your judgment before interacting with strangers. It's very possible you'll get to meet some pretty awesome people. Smile, say hello, and ask questions!
5. Breaks to refuel and soak in the scenery are half the fun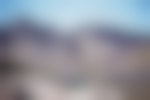 Part of preparation before backpacking will entail mapping out your route and pinpointing good camping spots. For longer routes, you might feel a bit of pressure to get as much mileage in as possible on each day so you'll be able to complete your trip without running out resources. You'll also have to consider factors like the season, weather, timing your hiking around possible storms and daylight hours. These are all valid considerations.

But, don't get stuck in the mindset that it's always a race to get from point A to point B. If you're feeling a bit antsy, remember why you're on the trip in the first place. Maybe it's because you wanted to experience breathtaking natural scenery, spend quality time with friends, or to challenge yourself mentally and physically… or all of the above! If that's the case, use all five senses to take everything in and be as present as possible.

Stop to snap a few pictures with your camera. Find a scenic spot to break for lunch and catch your breath. Take a dip in an alpine lake. Pick some tasty berries. Chat with a trail acquaintance.
Remember that these experiences aren't everyday occurrences. Instead of sitting at a desk somewhere staring at a computer screen, you're there in the wilderness seeing some really stunning sights. Make the most of it and take it slow (within reason).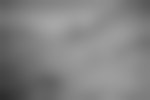 After an experience like this, I can't imagine not doing something like it again. There's something about being in the middle of pristine, untouched wilderness that is absolutely intoxicating. I can't wait to see what my next adventure holds. I still have a lot to learn, but it's a start and I'd encourage anyone curious about backpacking or itching to give it a go to jump on the inclination!
Be safe, be present, and happy trails!

We want to acknowledge and thank the past, present, and future generations of all Native Nations and Indigenous Peoples whose ancestral lands we travel, explore, and play on. Always practice Leave No Trace ethics on your adventures and follow local regulations. Please explore responsibly!
Do you love the outdoors?
Yep, us too. That's why we send you the best local adventures, stories, and expert advice, right to your inbox.