How to travel more sustainably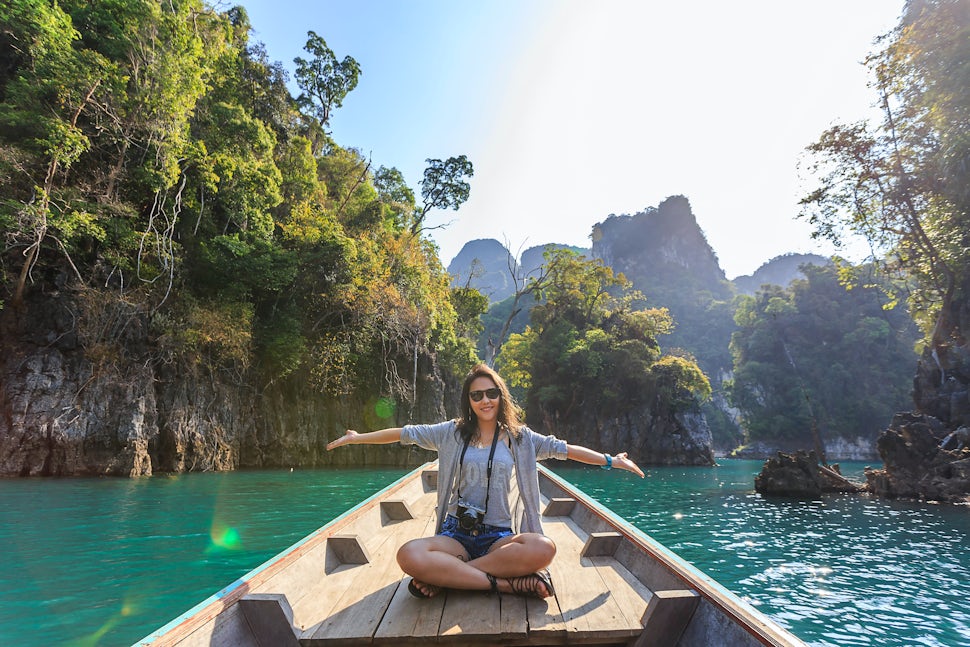 Most people think of acting sustainably as doing things to minimize our environmental footprint. This is true. But when it comes to traveling sustainably, it's more than just being environmentally friendly or cautious.
You can think of sustainable travel as a balance between reducing negative impacts and maximizing positive benefits for the environment, communities, cultures, ecosystems, and the greater planet. Check out the do-able action items below to start traveling sustainably!
Bring reusable utensils/straws/small containers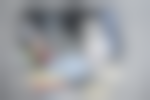 Traveling often means stopping at gas stations, coffee shops, and grabbing takeout while you're en route. In this case, bringing reusable silverware and containers for leftovers or packed snacks can be a great way to skip single-use plastic. If you bring your own, you can pass on these items that end up in landfills and know you'll always be prepared for a bite to eat! Bonus: It's a lot easier to carry leftovers in a reusable container than to hope a styrofoam to-go box doesn't leak or fall apart in-transit.
Support and talk to locals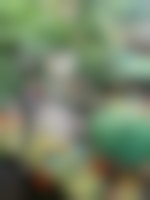 Conversing and connecting with local people when traveling will enhance your experience, expose you to new perspectives, and might even reward you with insider information on lesser known local favorite hotspots. Plus, human connection creates good feelings.
Some of my personal favorite memories from trips have been talking with people from the local community. Speaking with locals is also helpful to better understand the place and environment, which can help you find ways to effectively give back to the community.
Put your money to use in helpful ways by supporting local businesses. The pandemic has made the last few years especially difficult for areas that largely rely on tourism money. Help communities recover and even thrive by purchasing local foods and goods, and using amenities like lodging and experiences.
Carry a reusable water bottle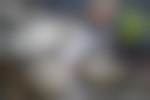 Getting a reusable water bottle is not only ~susty~ it's a useful item to have on adventures. Plus, there are so many options to choose from! From plain colors to fun patterns and designs, there's a bottle out there for everyone! Many companies use insulation technology keeping drinks cold or hot for longer.
I don't leave my house without bringing a large insulated bottle with me. It reminds me to stay hydrated throughout the day and keeps my water ice cold for long periods of time! With a major resurgence of plastic take-out containers, gloves, and single-use products during the pandemic, limiting our plastic use is that much more important to reduce waste piling up in landfills and our beloved oceans.
Use minimal gas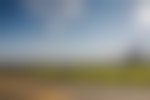 Find ways to explore and get around while limiting your gas use. Go on a bike tour around a new city. Stroll down a boardwalk. Gaze out the window of a passenger train. Find some friends looking to go in the same direction as you and share a ride. These are all great ways to limit carbon emissions and perfect excuses to slow down. When we're constantly on the go and busy with life, it can feel really good to focus more on what's around you rather than how fast you get from place to place.
Use reef safe sunscreens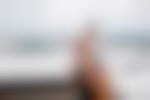 Traveling sustainably doesn't only apply to doing things that cut down on your carbon footprint. It also refers to respecting the environment to ensure generations to come can enjoy it. Keeping this in mind, use reef safe sunscreens that don't contain oxybenzone or octinoxate, compounds that are toxic to the symbiotic algae that live within corals and the coral themselves. These ingredients can contribute to coral bleaching. Check out this story for a useful guide to reef safe sunscreens.
Opt for mineral-based formulas that use ingredients like zinc oxide and titanium oxide, which aren't associated with coral bleaching. Rub-on lotion is often better than sprays as spray sunscreens are more likely to diffuse particles into the water and surrounding sand. If you prefer spray sunscreen, opt for pump-bottles in lieu of aerosols which contribute to greenhouse gas emissions. Protect the natural beauty and beneficial properties of these magnificent underwater ecosystems that sustain life.
Take the path less traveled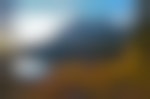 While popular tourist destinations likely made it to the top of "must-see" places for a reason, they also come with pitfalls. For one, popular sites get crowded quickly, which can make your experience more chaotic than calm. For more solitude and a more unique experience, seek out places that are lesser known or visited. You might find yourself surrounded by untouched natural beauty without the bustle of people around you. Talking to locals is a great way to find these hidden gems. Plus, taking the path less traveled can greatly reduce the burden and stress to the natural environment in over-visited areas.
Alternatively, try hitting more popular destinations during the off season. Walking around in one of my favorite New England summer destinations is a totally different experience in the winter than in the summertime– and there's something special about it. You'll see things through a different perspective and get a better chance of taking in your surroundings with less of a crowd. Not to mention, going in the off season may mean lower prices!
Be mindful of your water and energy use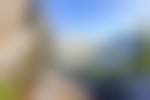 Treat your lodging accommodations like your home. Turn off the lights when leaving for the day. Turn off or turn down the AC when not in need. Turn off the TV when not in use. Keep laundry to a minimum. It's easy to get carried away when on vacation, especially if you're staying in a hotel or resort that offers convenient services and amenities that make it seem like water and energy use don't matter. While it may not affect your water or electric bill, be mindful of your energy and water use. Practice the same type of habits as you would at home and prioritize smart conservation.
Show up for sustainable establishments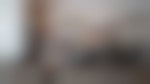 A great way to keep sustainable practices going is by showing your support for them! Choose to eat or stay at places that value the same things you do. Ask questions if you aren't sure. Does the place follow energy and water conservation practices? Have they eliminated single-use plastics? Do they buy from local producers? Show your support by giving business to establishments that are making conscious efforts to do the right things. This is one way of continuing a positive chain reaction and using minimal effort to promote change.
Pack a capsule wardrobe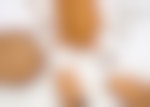 You might not think what you wear affects the environment. But, every small act is part of a bigger goal. Consider creating a capsule wardrobe for your travels! This limited selection of easily interchangeable clothing compliments one another. Think: classic pieces that never go out of style. With a small selection of pieces, you can mix and match and layer to create stylish outfit variations.
Choose items that are durable and meant for long-lasting wear. Sustainable, soft, and long-lasting fabrics include linen, bamboo, hemp, and wool. Acquiring sustainable clothing will yield a high quality wardrobe with the comfort of knowing your fashion choices have helped reduce water pollution, carbon emissions, and waste.
Why is changing your travel wardrobe sustainable? While traveling, lighter luggage loads equates to easier transport, which in turn reduces overall carbon emissions. Plus, the more clothes you have to get dirty means the more times you'll likely need to do laundry. Lessen the load and save energy by reducing the amount of times you'll need to wash and dry your clothes. Not to mention, who wants to worry about dirty laundry on vacation?

Bring a reusable bag for day trips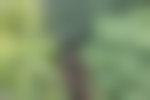 These days, reusable bags are in style. Plus, lots of stores have adopted policies that charge people extra for paper or plastic bags. Reusable bags are sustainable, cost efficient, convenient, and even trendy. I love the look of canvas bags. I use mine to carry everyday items like my keys and wallet, but they also double as fashion pieces to complete a look.
Canvas bags are great to have while shopping because you can easily tell the cashier you'll pass on an extra bag or tissue paper. On daytime excursions, you'll thank yourself for having a place to put things like snacks, water, or hand sanitizer. And you never know when you might find something in a store you want to take home with you!
Don't discount adventures close to home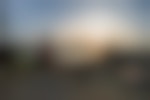 The idea of travel or taking a break doesn't just apply to going on major getaways to places miles away. Don't forget about the charming and beautiful spots right near you! Remember, people from other places might be dying to visit the city or park or hiking trail that happens to be a mere 20 minutes away from where you live. It's too easy to forget!
Going on adventures close to home can do wonders for your mental health and travel cravings. You might be surprised by how good or different you feel in a new spot, even if it's considered local. Staying close to home makes adventure time more convenient and significantly cuts down on carbon emissions by reducing travel time on gas guzzling planes or during long car rides. Challenge yourself to find exciting adventures within your county or even state.

Cover Photo: Te lensFix
We want to acknowledge and thank the past, present, and future generations of all Native Nations and Indigenous Peoples whose ancestral lands we travel, explore, and play on. Always practice Leave No Trace ethics on your adventures and follow local regulations. Please explore responsibly!
Do you love the outdoors?
Yep, us too. That's why we send you the best local adventures, stories, and expert advice, right to your inbox.