Outdoor Adventure and Sports Documentaries for Couch-Surfing
Must watch documentaries and TV series for the outdoor-enthusiast, adrenaline junkie, travel fanatic, and the visually inspired.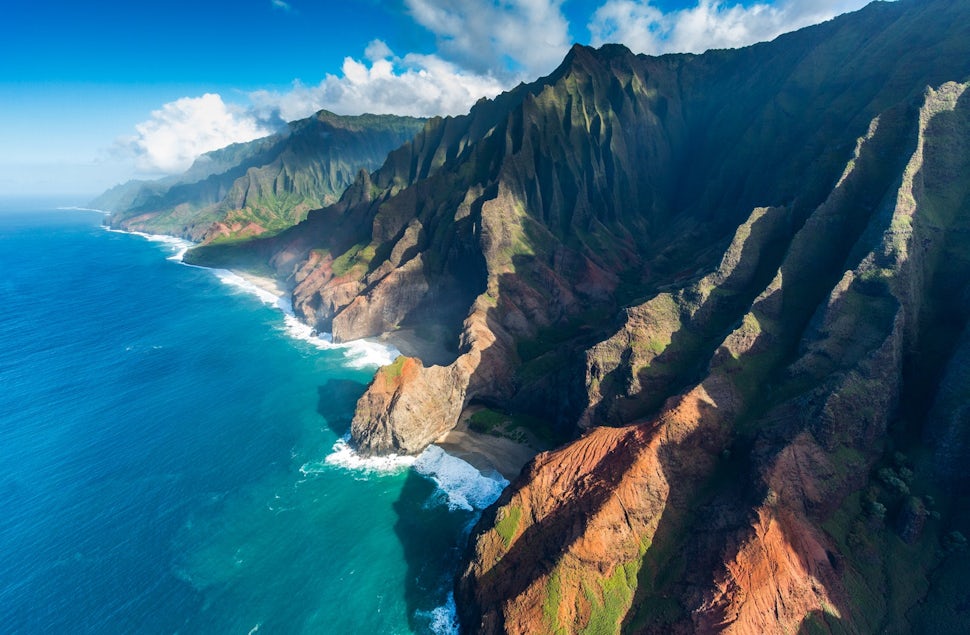 I've always been captivated by people, their stories, and the things they set out to do. The idea that each person is living a life that is uniquely one's own- no two people with duplicate lives- is pretty mind-blowing to me.
The kinds of stories I gravitate towards are ones that include an element of adventure, the outdoors, or some kind of athletic pursuit. Competing and training as a competitive swimmer for most of my life, I have always been interested in how other athletes mentally and physically surmount challenges and push themselves to be better.
So if you're like me and 1) Enjoy a good story 2) Have an interest in athletes, adventuring, and the outdoors 3) Can never make a decision on what to watch, here's a list of some of my favorite documentaries and TV series that have left me feeling inspired by the amazing pursuits of some people in this world.
Fair warning: some of these might make you want to shed a tear or jump up and go climb a mountain, surf a big wave, or set out on a rugged trek.
Undone
Access on iTunes or Vimeo on Demand
As a wave lover, this documentary was so much fun to watch and the footage they got in the water was mesmerizing. This documentary follows the personal endeavor of Laura Enever, a professional surfer, who decides to dive headfirst into the male-dominated world of big-wave surfing. Laura leaves her spot on the World Surf League (WSL) behind to pursue some of the largest and most dangerous waves on the planet. Her bubbly personality and lust for life are contagious. What I admire most, however, is her bravery- walking away from comfort to confront the unknown and to break the mold of what is considered possible for female athletes. She's a total boss upping the bar for women's surfing.
Connection
Access on Vimeo
"When I think about home, I always think about the water." This opening line to the next 7 and a half minutes of this short, yet enriching film reeled me in. This beautiful production zooms into the life of Autumn Harry, a member of the Lake Paiute Tribe in Northwestern Nevada. A woman of Paiute and Navajo descent, Autumn doesn't see many people like her represented in the fishing community. But in the film, she explains how her upbringing has shaped her into the flyfisher she is today, acutely aware of those who came before her and the impact she has whenever she visits places. It's a refreshing reminder that any sport or endeavor in life can be rooted in something even more meaningful. As someone who has grown up with fishing fanatics in my own immediate family, I relate to Autumn's appreciation for the sport, but also understand how male-dominated it can be. Autumn inspires me to break boundaries and ultimately never lose sight of what is most important: doing what you love, protecting the environment, and remembering the connection we have to the wild things around us.
Lorena, Light Footed Woman
Access on Netflix
This documentary left me with a totally new perspective on the world of running as well as what it looks like to be an elite runner. The film highlights Lorena Ramirez, a long-distance runner from the pastoral Raramuri community in Mexico. I loved getting glimpses of the extremely remote and seemingly untouched environment where she and her family reside as well as seeing action shots of her training in mountainous areas. Instead of lacing up brand-name sneakers to compete in ultramarathons, Lorena is accustomed to slipping on her flat, worn-in sandals instead. She is the epitome of strength and completely defies the image of what an ultra-marathoner looks like. This traditional young woman can absolutely crush 60+ miles of running...and she does it in sandals!
Free Solo
Access on Prime Video or DisneyPlus
This stunning production captures Alex Honnold, free soloist climber extraordinaire. Honnold is a big name in the climbing world and after viewing this jaw-dropping film of him going after his lifelong dream, it's no surprise why. Watching Honnold scale the 3,000 ft El Capitan rock in Yosemite National Park without a rope will have you on the edge of your seat. His pursuit truly is life or death...no exaggeration. This is a heroic story of not only physical achievement but mental strength and grit. The scientific side of me also loved getting to better understand the inner workings of Honnold's brain and how it might differ from others.
Rogue Trip
Access on DisneyPlus
This TV docuseries features a number of wildly beautiful, yet frequently misunderstood or forgotten corners of our world. Former war correspondent Bob Woodruff travels around the globe with his son to meet different people and to learn about the cultures and practices of each foreign place visited. Each episode is a new adventure. It's an enthralling look at parts of the world you might have never known existed and serves as a heartwarming reminder that people of all different backgrounds and cultures can come together, be curious, and ultimately appreciate one another. Though this series was right up my alley to begin with-including travel, adventure, and an intimate look at different cultures- I have to admit that I was also drawn in because the father-son duo in this series and I went to the same college... I just had to check it out!
Chasing Niagara
Access on Prime Video
This extreme sports documentary follows Rafa Ortiz, a professional kayaker who sets out to paddle over Niagara Falls. The film captures a very personal narrative of Ortiz and his training buddies and includes some amazing footage of white-water kayaking and staggering water-fall runs. Before watching this documentary, extreme kayaking wasn't ever really on my radar. But seeing the process of their intense training unfold has given me a newfound respect for the sport. I genuinely enjoyed watching these athletes in their element and also appreciated the overarching theme of what it means to chase a goal and dealing with the inevitable successes and failures that come with the pursuit.
Outlook: Icons Revealed
Access on Prime Video (Outside TV)
This series has something for everyone. In roughly 20-30 minute episodes, different athletes, journalists, musicians, entrepreneurs, and leaders in the outdoor sphere are introduced through in-depth interviews and excellent footage. I love how each episode highlights a new person, allowing for exposure to a wide range of individuals, personalities, sports, and parts of the world. In one episode you'll get to see what it's like to be a surfer in Hawaii and in the next, you'll get a taste of the life of a mountaineer summiting a snow-capped mountain. The people you'll see featured in this series are diverse- men and women with different passions and from different places, but all with a shared sense of drive and a love for the outdoors. My favorite part of this series is getting to take away bits of advice from these admirable figures and learning from their life philosophies.
Fishpeople
Access on Prime Video or Youtube
This is a must-watch for ocean lovers. From surfers, to photographers, to open-water swimmers, to fishermen and fisherwomen, the stories and visuals in this documentary will enchant you. Two individuals in this film that particularly stood out to me are Kimi Werner and Lynne Cox. Werner is a champion spearfisher in Hawaii who demonstrates her innate, almost magical instincts in the ocean. Surrounded by the stillness and silence of the deep blue, Werner connects with the ecosystem and practices sustainable hunting in a spiritual way. Your eyes will be glued to the screen as you watch how in a single breath, she effortlessly dives underwater, spending minutes beneath the surface. Through this art, she also shows how it's possible for the water and sustainable practices to bring family and communities together. Cox, on the other hand, takes minutes to hours in the water. Not your average long distance swimmer, Cox braves some of the coldest and seemingly unbearable expanses of water- take Antarctica, for example. Both of these honorable athletes have mastered something I hope to keep getting better at myself, calm control of the body and mind.


Cover Photo: Christin Healey


We want to acknowledge and thank the past, present, and future generations of all Native Nations and Indigenous Peoples whose ancestral lands we travel, explore, and play on. Always practice Leave No Trace ethics on your adventures and follow local regulations. Please explore responsibly!
Do you love the outdoors?
Yep, us too. That's why we send you the best local adventures, stories, and expert advice, right to your inbox.