Road-Biking in Malibu (March/April of 2023)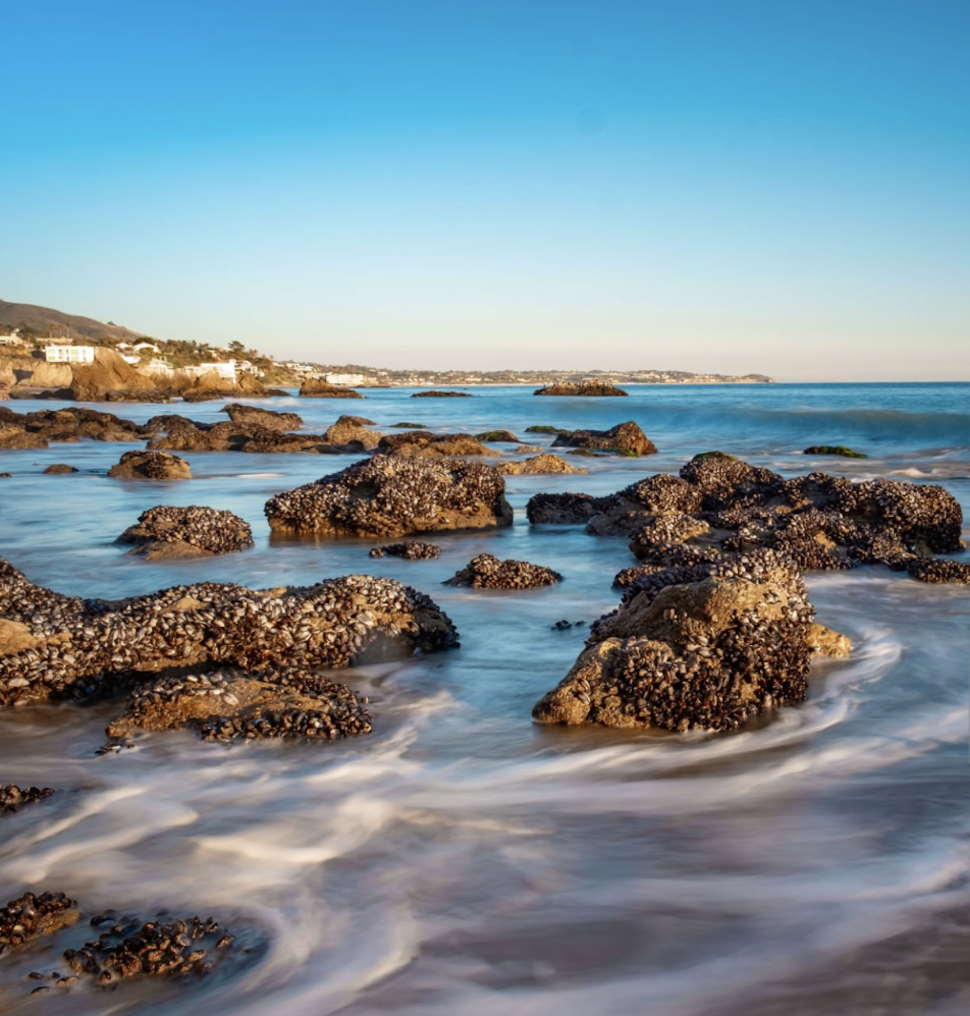 Santa Monica Mountains (SMM)
If you're looking for "switchback climbing" this is the place. In lieu of road-biking, you may call this "road-climbing" given consistent ascending/descending of canyons and roads. This may not agree with everybody, but I love it.
For geographic context, the SMM National Recreation Area (NRA) is the largest urban national park in the U.S. and World, for that matter. The land mass is 246 square miles and contains 157,000 acres, which is chock full of biking and hiking options with far less population-density than you would guess.
Staging is vitally important for access to best routes. I staged on Mulholland Highway in Agoura Hills, which is perfect. Alternatively, you could stage in Malibu, but the less time on PCH the better.
SMMNRA delivers on long and majestic climbs, as well as short and punchy varietals. The supply (i.e. route inventory) is extensive. Traffic is less a problem than you might think; easy to avoid city centers, major thoroughfares, and PCH.
Highlights:
Two groups of climbs: PCH and non-PCH. From PCH east to west, access "showcase" climbs of Deer Creek, Yerba Buena, Mulholland, Decker Canyon, Encinal Canyon, Latigo Canyon, Corral Canyon, Rambla Pacifico, Las Flores Canyon, and Tuna Canyon. Some weave into each other. Additionally, Trancas and Big Rock are shorter and steeper out and backs.
Non-PCH "must-do" climbs, include Stunt, Piuma, Little Sycamore, Rock Store, and Westlake. Fernwood Pacific Drive-Tuna Canyon Road-Saddle Peak Road and Old Topanga Canyon Road both directions are in Topanga area, which is often narrow and congested with traffic.
Mulholland Highway is a gorgeous roadway. Traverse east to Calabasas and west to PCH. Between Agoura Hills and Calabasas or vice versa expect undulation, not steep but steady. Dry Canyon Cold Creek Road (7-Minute Hill) is 2-mile detour when heading east. Weekends are busier as car clubs cruise and motorcycle clubs hang at Rock Store. You also see tons of hikers at myriad trailheads.
When building routes, take object-oriented approach — pick and combine from climbs listed above. For example, connect Deer to Yerba to Little Sycamore to Mulholland. There are also great connector roads between climbs, such as Hume between Las Flores and Rambla, Schueren between Piuma and Stunt, and Cold Canyon between Piuma and Mulholland Highway.
For navigation, proximity can be advantageous. For example, Encinal is great descent for Decker and/or Trancas climbs; Mulholland is great for Decker or Yerba and Deer Creek; Yerba is great descent for Deer Creek climb; Latigo is great descent for Corral Canyon climb.
Caution: Speed-demons driving motorcycles and cars will manifest. Malibu Canyon, Topanga Canyon Boulevard, and Kanan Dume thoroughfares should be avoided, given traffic congestion and higher speed limits. However, I ascended top half of Topanga Canyon on a Saturday and it was okay. Reconnoitre and descend only as fast as you can afford; expect unique gradients, hairpin switchbacks and cambers.
Oddities: Winter of '23 has been wettest in history, thus massive mudslides and related damages. Given fire of 2018, the rains are wreaking havoc and huge boulders are giving way to gravity. Tuna Canyon and Mulholland Rock Store climbs are closed due to damages; Start of Rambla Pacifico is blocked by private gates, but I did get through.
If you seek group riding, consider Serious Cycling ride from Agoura Hills on Saturday, which offers Medium (slower and with regroups) or Long routes — see Strava Club. or fast and competitive "Wednesday Worlds" from Pedalers Fork in Calabasas — see Facebook Page. There are others, such as cvcbike.org out of Westlake Village. Good or bad, group rides help compile location intelligence.
Outside SMMNRA: Try Mount Wilson climb, but consider weather and be past Angeles Forest Highway intersection before 2pm. In Pasadena, try "Montrose" group ride.
Non-road-bike options: There are tons of MTB options. While gravel-biking is not as prevalent, rather limited to Point Mugu, Encinal-Yerba, and Puerco Canyon. From what I gathered, one could definitely extend climbs on gravel bike, including Corral Canyon and Big Rock, for example. Hiking options are seemingly everywhere.
If you're concerned with hydration, top off your bottles at fire station off Decker, Circle X Ranch Ranger Station off Yerba, just down from top of Stunt, plus restaurants and gas stations on PCH, for example.
My road-biking winter sojourns have included Santa Barbara County, San Luis Obispo County, and Pima County (Tucson.) Overall, the Santa Monica Mountains are hard to beat, because I prioritize climbs and aesthetics.
Vineyards are everywhere in Santa Barbara and San Luis Obispo counties, but it seems Los Angeles County has some as well; I may need to investigate.
For aesthetic context, see video of Tom Pidcock descending Tuna Canyon in Malibu. I noticed Tom also has the KOM on 7-Minute Hill in just over five minutes.
Feel free to reach out (Comment on Strava,) if you have questions.
Appendix A: All climbs listed below map to Strava Segments. The data reflects truncated versions, which highlight steeper gradients. Test your mettle, but don't go nuts chasing Leaderboards. It is more about the doing than the accolade.
[Name: gradient/distance in miles] Deer Creek: 11.4%/2.2, Yerba Buena: 5.2%/8, Mulholland from PCH: 3.7%/9, Decker Canyon: 7.8%/3.6, Encinal Canyon (2): 5.4%/5 and 6.3%/1.7, Corral Canyon: 7%/5.4, Rambla Pacifico from Gate: 9%/3, Las Flores Canyon (2): 8.7%/3.2 or with Hume option 7%/2.6, Tuna Canyon: 8.3%/4, Trancas Canyon: 10%/1.2, Big Rock: 10%/1.6, Stunt: 6.6%/4, Piuma: 6.3%/4.4, Little Sycamore Canyon: 5%/2.8, Rock Store: 7.5%/2.3, Westlake: 7.2%/2.2, Fernwood: 6.7%/5, Old Topanga Canyon Road each direction (2): 5.2%/1.7 and 3.5%/4.1, Schueren: 6%/1.7, Latigo: 5.4%/6.8, 7-Minute Hill: 3.6%/2.
We want to acknowledge and thank the past, present, and future generations of all Native Nations and Indigenous Peoples whose ancestral lands we travel, explore, and play on. Always practice Leave No Trace ethics on your adventures and follow local regulations. Please explore responsibly!
Do you love the outdoors?
Yep, us too. That's why we send you the best local adventures, stories, and expert advice, right to your inbox.