Experience the Best of Western Montana on this Epic 4-day Road Trip
From Montana's capital of Helena to Glacier National Park and back, experience the best of what Montana has to offer. Incredible scenery, beautiful mountains, stunning hikes, delicious breweries and more.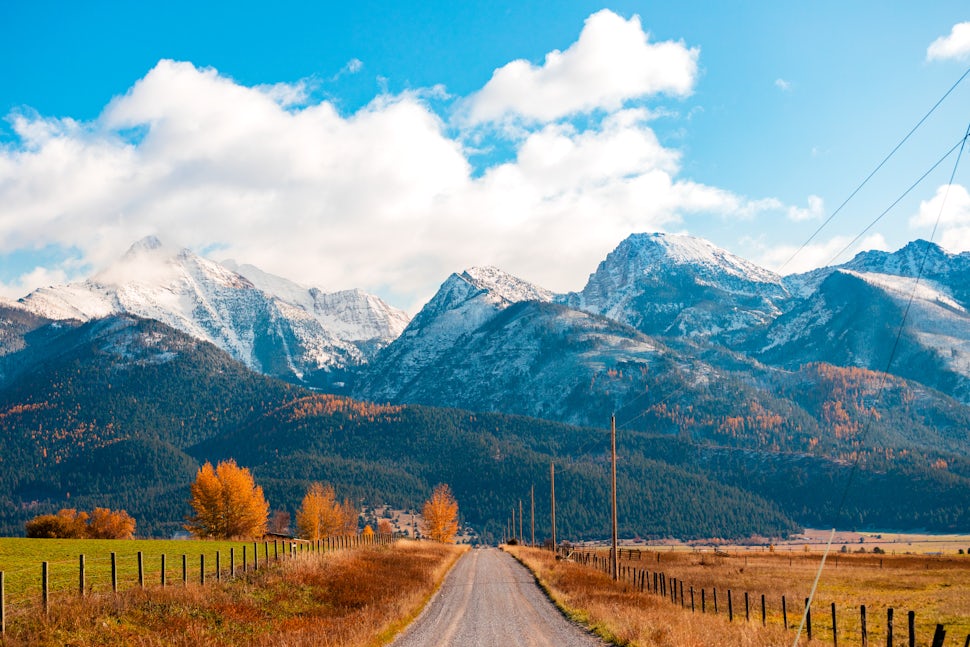 Almost every trip or vacation planned starts with one simple question: "What should we do?"

This question is never an easy one to answer. From short trips to long ones, timing plays a major factor in figuring out what to do while on vacation. There's never enough time to see everything, so planning is essential to a successful and enjoyable trip. In regards to Montana, this question only gets harder and harder.
As the fourth largest state in the US by square mileage (147,040 miles² to be exact), Montana is MASSIVE. There are hundreds of things to do in every area of the state. To add to the difficulty of the question at hand, Montana is home to two of the oldest and most well-known national parks: Yellowstone and Glacier National Park, each of which are on opposite ends of the state (south for Yellowstone and north for Glacier). Besides the national parks, Montana also has 55 state parks that are nearly as impressive. In fact, many of these state parks could pass as national parks in other states.
Another key factor in deciding what to do in Montana can revolve around your entry and/or destination point. For those flying, you need to consider your options as there isn't a major stand-out airport like other states and major cities have. Billings, Missoula and Bozeman are three of the largest and most well-known cities in the state, with the capital of Helena following behind in size. These cities are home to the largest and busiest airports in the state. Additionally, Kallispell (and neighboring Whitefish) has an international airport that is growing in size. For those looking to fly to Montana, these will be your best options.
For this adventure, however, we'll focus on starting out in Helena, Montana's capital. This is a great option as it's less than 2-hours (driving) from both Missoula and Bozeman. Also, flying into Helena will allow you to experience an incredible road trip up to Glacier National Park that provides 2 distinct routes offering stunning views of western Montana. If you decide to make it a round trip, you'll get to see both of these routes throughout your journey.
One thing I would recommend for this would be a 4WD capable vehicle. Honestly, this is just solid advice for any Montana road trip, especially during the fall and winter months. For this trip, we rented out a 2020 Toyota Rav4 and couldn't have been happier.
Things you'll see throughout this story:

Places to visit
Scenic areas to explore and hike
Breweries to taste
AirBnBs to occupy
Gorgeous roads to travel
The Route
In the map screenshot below, you'll see a complete route (you can access the full trip Google Map here!) for this trip from Helena to Kalispell that takes you around both sides of Flathead Lake (we took the eastern route up and the western route back). It also highlights the routes to each of the locations listed in this itinerary. Basically, this is your entire map for this 4-day road trip. Don't worry, though, I will explain this in more detail for each day.
The eastern route features beautiful scenery as you pass through the Flathead National Forest, while the western route takes you through stunning vistas in the Flathead Reservation. Both routes are equally impressive, albeit very different in terrain.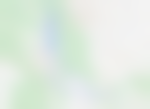 Total route distance and time:
East Route / Helena to Kalispell (east along MT-83): 194 miles, 3 hours and 19 minutes
West Route / Kalispell to Helena (west along HWY-93): 234 miles, 3 hours and 55 minutes
Day 1 - Helena to Kalispell/Whitefish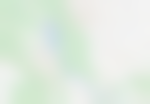 Here's the full route from Helena to Kalispell, Whitefish and Hungry Horse
Sights to see:
After staying the first night in Helena, we got up bright and early to pick up our rental car from the airport. Note that rental companies at the Helena airport don't open before 8am. From where we stayed in downtown Helena to the airport is a short 10 minute Uber. If you prefer to be closer to the airport, there are several hotels nearby to choose from.
Beginning from the airport, you'll end up heading northwest along US-12 for about 30 miles. Then you'll hit MT-141 for another 30 miles or so before getting onto MT-200 for 26 miles. Finally, you'll hit the beautiful MT-83 for 130 miles which will take you through some incredible scenery in Swan Valley and the Flathead National Forest.
Seeley Lake is one place that you'll hit on your way to Kalispell that you must stop to capture some shots. This stunning lake is surrounded by larches on all sides that pop with a bright golden hue during the fall months. Hot tip: visit during mid/late October when the gold color is popping! You'll see shots of the golden larches throughout this story. They're everywhere in western Montana!

Seeley Lake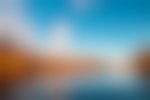 This highway has tons of great photo ops, so make sure to adjust your trip accordingly, as you'll want to stop many times along the way. The road along US-83 cuts through the Flathead National Forest and provides stunning vistas and great opportunities for epic road shots.
Heading north on US-83 through the Flathead National Forest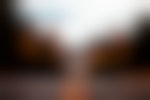 Now, while Montana is first and foremost known for its amazing scenery, it's also becoming known for its incredible craft brewery scene. Naturally, once we arrived in Kalispell, we needed to wet our whistles by stopping at a few breweries first. The two we decided to check out were Kalispell Brewing Company and SunRift Beer Company. They were about 5 minutes apart from one another which made it a quick, delicious and refreshing pit-stop. These two breweries would be the first of many that we'd visit while on our trip. One beer at each was all we needed to refresh ourselves.

Some very important (and quirky) laws about craft breweries in Montana that you'll want to be aware of:
All breweries (not including brewpubs that serve food) close at 8pm local time
Each patron is only allowed 48oz MAX at each brewery
After partaking in some delicious libations, we got back on the road and made our way to Hungry Horse Reservoir. Also, please be responsible! We made sure to follow every beer with water just to be safe. Also, I'm 6'2" and 210lbs, so I don't have too much to worry about in regards to only drinking 2 beers over a 1.5-2 hr span. Regardless, we always make sure to be safe and responsible.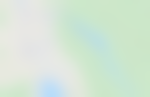 A look at the route from Kalispell to Hungry Horse and Whitefish
The Hungry Horse Reservoir is held up by the 564ft Hungry Horse Dam, the 10th tallest in the US. The road that lines the reservoir twists and turns, starting out as paved asphalt and turning into rough gravel less than 10 miles in.
High above the massive Hungry Horse Dam at the entrance to the reservoir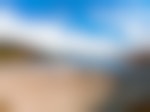 You'll find dozens of campsites and turn-offs that lead to various
hiking trails and stunning viewpoints. In all, you could spend several
days exploring everything around the reservoir. If that's of interest to
you, consider bringing a boat with you for some water recreation. There
are plenty of boat slips along the reservoir. Kayaking is also a
popular activity in the reservoir. For us, however, we only took a few
hours to see maybe a quarter of the place. When I say that this place is huge, I mean HUGE.
One of the many inlets at Hungry Horse Reservoir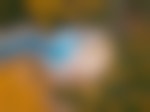 On our way out, we wanted to make sure we hit the town of Whitefish as it was only a few miles outside the reservoir. We were once again thirsty so we decided to hit up another brewery: The Great Northern Brewing Company. We had a few beers here that absolutely hit the spot. Unfortunately, this location has since closed so I won't be including additional information. Afterwards, we figured it was time to head to our AirBnB for the night which was located just south in the town of Kila.
We were excited to check this place out as it was a decently sized ranch located a few miles outside of Kalispell. Judging from the pictures on this listing, the land and home looked beautiful. It was dark when we got there, so we had to wait until morning to see just how pretty the surroundings were. If you decide to book this place, make sure to download the location to your phone prior as you'll lose cell service and data about 10 minutes out. The home was gorgeous and the room was perfect. What's more is that it was very reasonably priced at only $88/night. All in all, I highly recommend it.

Day 2 - Glacier National Park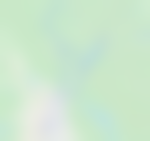 Includes stops at:
Waking up in the morning, we were greeted to a beautiful Montana snowfall that measure about 2 inches or so. We knew that most of it was going to melt just from looking at the day's forecast, so we weren't too worried about any delays it may cause. Today was all about exploring Glacier National Park and there wasn't going to be anything to hold us up.
From Kalispell/Somers, head northeast along US-2 back up to Hungry Horse. We found this little hole-in-the-wall cafe (attached to a gas station if you need to fill up!) called Carolyn's Cafe that served absolutely delicious food. We wanted to make sure we were full and ready to continue since we knew we'd be doing a decent bit of hiking in Glacier.
After driving for about 15 minutes or so on US-2, we arrived at the Apgar Visitor Center in West Glacier. Here, you'll find very helpful park rangers who can assist you with both directions and advice on what to do and see in the park based on current weather conditions and road accessibility. During the fall months when we went, things change rapidly based on weather so it's always good to check in to see what trails and roads are open and available.
We decided to head north in the park to go tackle the hike up to Avalanche Lake. The Going to the Sun Road was closed for the season past the Avalanche Creek Picnic Area, so we headed over to the trailhead to experience what would be an incredibly rewarding hike.
The Trail of the Cedars is a nearly 5-mile hike (round trip) that takes you up 700+ feet elevation to the stunning Avalanche Lake. As one of the most popular sites in the entire park, you won't have trouble understanding why this place is so often featured in images of the park. Surrounded by massive mountains on all sides, this crystal clear lake is fed by the snow and ice that forms at the top of Glacier National Park's mountain peaks. The trek up through the trail is relatively simple, but does feature a lot of uneven terrain.
Mountain peaks peering through the trees along the hike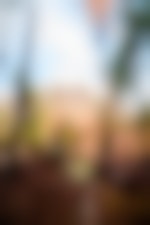 After about 45 minutes or so, the trees slowly begin to open up and the surrounding mountain peaks begin to appear. Suddenly, everything clears and what is in front of you is pure, natural beauty.

Overlooking the beautiful Avalanche Lake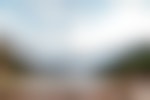 The water level of the lake at the time we were there was low enough that the shoreline extended deep into the lake, allowing you to walk out much farther than at other times of the year. This place makes for some great photo ops; it's also perfect for capturing stunning selfies.
The crystal clear waters of Avalanche Lake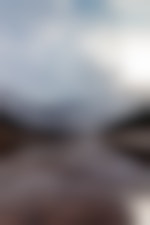 After about 30 minutes of basking in the beauty of this incredible place, we decided to start the trek back down to the trailhead. This hike was truly amazing as the reward was well worth the climb. Glacier National Park offers some unbeatable experiences and this will be without a doubt one that I won't ever forget.
Our next stop: Bowman Lake. To get here, we had to head southwest out of the park and take a dirt road northwest for about an hour.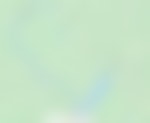 I won't lie, this was another really cool drive and was perhaps my favorite of the whole trip. The dirt road you travel on for the majority of the drive was fun and unlike anything I've traveled on before. It's not very rough, but the route takes your through what seems to be untouched lands that feel otherworldly at times. And again, the scenery. Being a more remote and less traveled route, this part of the trip offered a lot more of the natural beauty that Montana is so well known for.
The dirt road on the way to Bowman Lake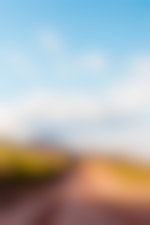 Before heading back into Glacier National Park to see Bowman Lake, you need to first stop at the Polebridge Mercantile. This place is incredible for a variety of reasons. For starters, it's as if this place was plucked right out of the 1800s gold rush. The building is what you would expect to see in a period movie set in that time, while the surrounding "town" only helps to reinforce that feeling.
Polebridge Mercantile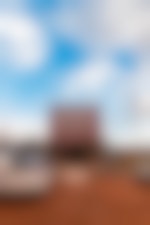 As you walk inside, you're treated to a delicious bakery that has fresh goods ready for you to enjoy. There's also tons of great merch you can buy as well as any important items you may have run out of or forgotten. And if you need to send an email or get some last minute directions, they have a computer with internet access, too. You will likely not have any cell signal or data in this area, regardless of carrier.
After you spend some time and recharge at the Mercantile, it's time to head on over to Bowman Lake. But first, make sure to enjoy the stunning views of the mountains right outside the store.
The mountains of Glacier National Park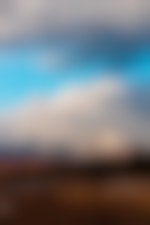 Once back inside the park, the gravel road to the lake is very windy and often gets very narrow. Be careful coming around corners as the road is barely wide enough for two vehicles. Additionally, the road that is littered with potholes that can easily take out a tire. Make sure to drive carefully as the road can drop off to steep edges.
After about 30-40 minutes of careful driving, you'll arrive at the Bowman Lake Campground. From here, I recommend heading to the boat launch area which leads to this beautiful view.
Along the shore of Bowman Lake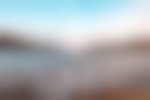 Weather along the lakeshore can change quickly. When we arrived, it was very windy and overcast. However, we waited about 10 minutes (as a sign nearby recommended) and sure enough, the clouds gave way to a bit of blue sky. The waves calmed a bit and the sun shined down on the golden larches surrounding the lake.
Golden larches at Bowman Lake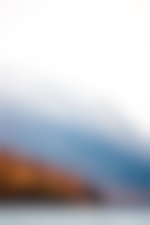 After spending about an hour at Bowman Lake, we decided it was time to head back into town to check in to our AirBnB. We were exhausted, hungry and thirsty. By now, you know what that means: time for another brewery! We packed up the car and headed back to Somers for the night.

With Somers located right on Flathead Lake, the answer to our question of "what brewery should we check out tonight?" was quite obvious: Flathead Lake Brewing Company. After a brief stop at our AirBnB to check in and change (more info on the place below!), we got back in our car and took a short 10 minute drive over to Big Fork. The brewery is located just off the shore of Flathead Lake and is actually a brewpub/restaurant meaning that you won't have an issue sipping beers past 8pm. It's a casual restaurant with a beautiful view of the lake and a sizeable bar area. We ordered a chicken schnitzle meal along with a grilled cheese, and beers of course. After a long day of hiking and sightseeing, this was the perfect way to finish it off. Now it was time to get back to the AirBnB, relax and get ready for the next day.

This bed and breakfast was set in the PERFECT spot, perched on a hilltop overlooking the north end of Flathead Lake. Our room was 1 of 4 available, each with sliding glass doors that provided an unimpeded view of the lake. We couldn't wait to wake up the next morning to see what sort of sunrise view would be waiting for us.

Day 3 - Somers - Missoula - Helena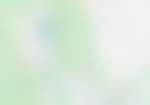 Day 3 is another long day of driving, but this time, you'll be going through more towns and cities, experiencing more of the local side of things.

Before starting the day, we wanted to make sure we took full advantage of the beautiful sunrise that graced us that morning. With the mountains surrounding Flathead Lake, the actual sunrise seemed like it was much longer than your average sunrise.

The sunrise over Flathead Lake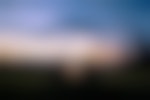 Not only did the sun have to come above the horizon, but it had to
crest over the tops of the mountain peaks before the full warmth of
daylight could be felt. It made for an absolutely gorgeous morning and
easily one of the best sunrises I've ever experienced.
A Somers water tower rises in the distance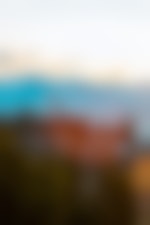 After we enjoyed the full sunrise, we finished packing up our things and started the trip down south to Missoula and Helena. The route along Flathead Lake is truly stunning. The road follows the twists and turns of the shoreline all the while raised several stories above the lake. To the west, you'll see more of a rough, dirt landscape with sloping hills, while to the east, you'll see the mountains of Montana rising over the landscape.
The road into Polson, MT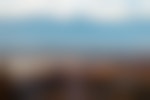 After about an hour or so of driving, we came across the massive Mission Mountain range. Located on the east side of US-93, these mountains were some of the most stunning that we'd seen the whole trip. The base of the mountain range seemed to have a defined start at the edge of the road, with the mountains all lined up in one massive stretch. There were dozens of farms and ranches along the base of the mountain range which made for some beautiful shots.
Looking up to the Mission Mountains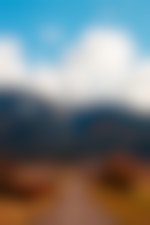 If you've seen shots of Montana being shared on Instagram, you may have seen several shots of a particular barn. Well, on this route, we actually stumbled across it as we were driving down the highway! As soon as I spotted it in the distance, I knew it was the one and we decided to get off the highway at the very next chance.
The Dupuis Barn in Ronan, MT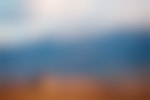 The Dupuis barn is located in Ronan and while I don't have the exact address, you can't miss it on the eastern side as you drive south along US-93. There are plenty of side roads to turn off onto, so don't worry if you think you missed it, just grab the next one.
After playing around with the barn and the mountains for quite some time, we decided it was time to continue on to Missoula. We had a little under an hour until we got there and we were hungry once again. When we got into Missoula, we decided to walk around downtown for a bit and then popped into two breweries for some drinks and food. We first checked out Kettlehouse Brewing Company and then followed that up with Conflux Brewing Company. Both had delicious beer and were located in really unique buildings. After grabbing a little grub alongside our beer at Conflux, we figured we'd get back on the road and finish the drive to Helena. Once there, we'd be able to park the car and explore the city via cab.

After another hour or so of driving, we finally arrived back in Helena. We had the rest of the afternoon and evening to explore, so we took full advantage of it and saw several more breweries. After parking the car and checking into our hotel, we decided to check out:
Again, being from Milwaukee, craft breweries are a bit of a hobby of ours. At least exploring them and tasting their product is. With the car parked and our hotel room set, we had nothing to worry about and were able to enjoy the night in our own way. Sipping beers and enjoying each other's company after an incredible road trip with stunning scenery is all we wanted to do. It was perfect!

Day 4 - Helena
With our flight taking off around 1pm from Helena's airport, we had some time in the morning to get breakfast and explore one of the last thing on our list: a hot spring. Located about 5 minutes from our hotel, Broadwater Hot Springs was the perfect end to our trip. We were able to soak in the pool for about an hour and a half and just relax prior to heading home. The whole thing cost us about $12 total. Not bad at all!
Overall, this 4-day road trip is front loaded with exciting adventures and beautiful scenery while the back half is more about exploring Montana's more populous areas. This trip can be done either completely alone or as part of a larger Montana trip. This state is massive and there's tons of things to see and experience while in Big Sky country.

We want to acknowledge and thank the past, present, and future generations of all Native Nations and Indigenous Peoples whose ancestral lands we travel, explore, and play on. Always practice Leave No Trace ethics on your adventures and follow local regulations. Please explore responsibly!
Do you love the outdoors?
Yep, us too. That's why we send you the best local adventures, stories, and expert advice, right to your inbox.