Adventure on the Lake: Kayaking to the Stave Falls Dam Powerhouse
The 100-year-old Powerhouse at Stave Falls is reported to be one of British Columbia's most haunted locations.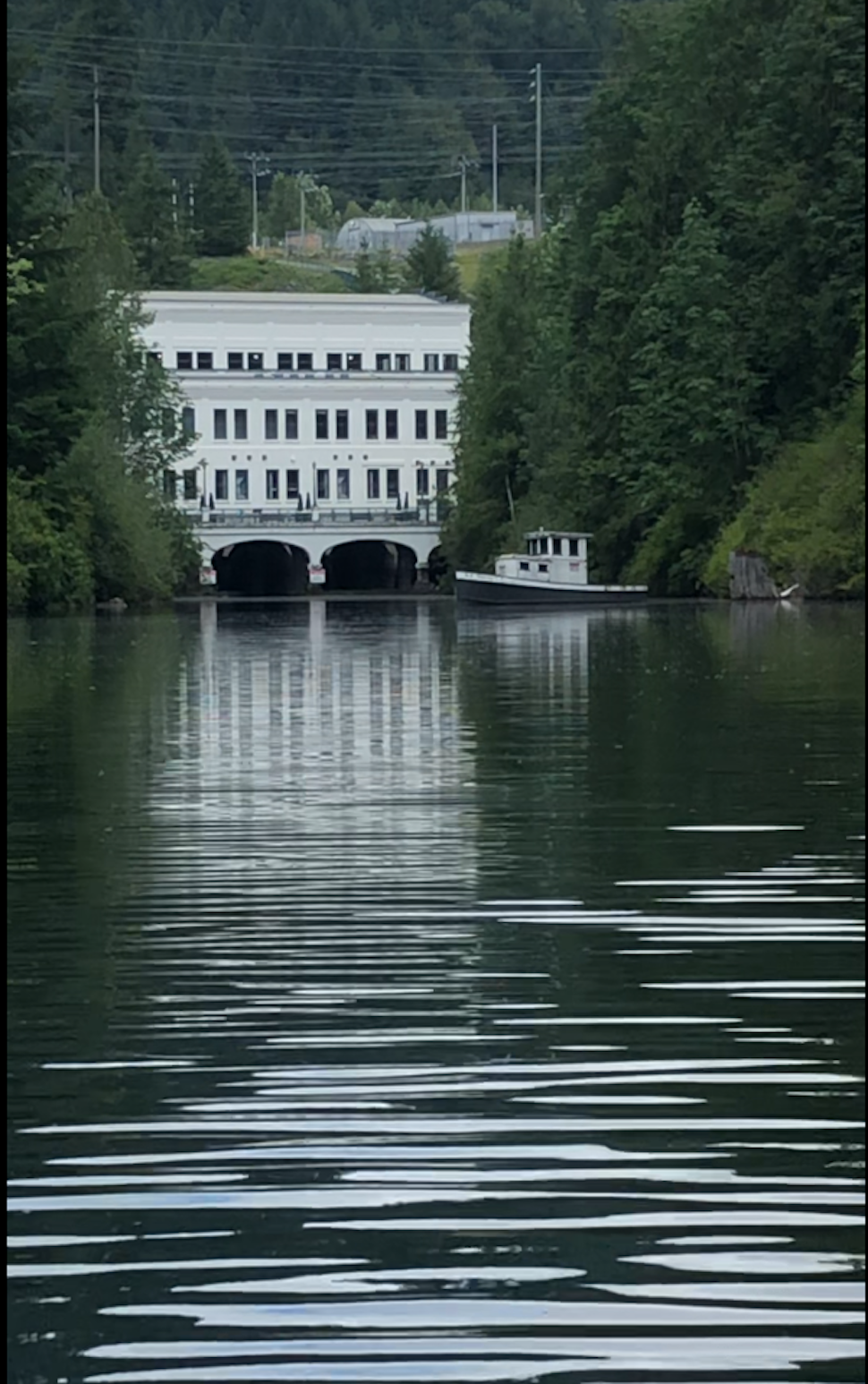 (Author's note: this article was originally written on Friday January 13th, 2023)
In honor of Friday the 13th, I wanted to share my short, yet creepy story of a trip to one of British Columbia's most historic and reportedly haunted locations: The Powerhouse at Stave Falls, in Mission BC.
This National Historic Site happens to be a well-documented haunted location with many reports of witnesses experiencing paranormal activity. So when I first heard about the dam from my brother Chris, I knew I couldn't pass up the chance to make the trip. It sounded like a must-see for any so-called "ghost hunter" or paranormal enthusiast.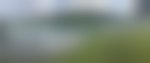 It was on a beautiful summer afternoon of July 2022 that me and my brother set out on our kayak trip to visit the Powerhouse. We had heard stories about the haunted Powerhouse and were excited to see it for ourselves.
We had previously talked about starting a YouTube Channel dedicated to visiting haunted locations across BC (and other parts of Canada). We were geared with a new IPhone Pro quality camera and did some research on how to make great video for outdoor/adventure content. So this felt like a good first haunted location to document.

We launched our kayaks into the calm waters of Hayward Lake and started paddling towards the far end of the lake where the Powerhouse was located. As we paddled and enjoyed the peacefulness of the lake, we passed by a few other kayakers, paddle boarders and boaters, but for the most part the lake was quiet.


From the shore, a kayak trip to the dam can be done within 20 minutes – depending on what pace you prefer to kayak at. We decided to take our time, so it took us about 30 minutes before we got within visual range of the dam.
As we got closer to the Powerhouse, we could see the structure looming in the distance. It was a massive white, imposing building, nestled in the narrow corridor at the end the waterway, gazing back at you as though it is saying grinningly "I was expecting you". You can tell through the windows that the building was vacant and that there was little to no lighting inside, adding to the eeriness of it all. Add the fact that the building is over 110 years old and decommissioned in 2002, you can't help but have a shiver run down your spine.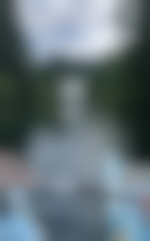 As we paddled further, something caught our attention. We could see an old abandoned boat rusting in the shallow water of the lake. It was a creepy sight, and we couldn't help but wonder how long it had been there and what its story was. We decided to take a closer look at the boat and paddled towards it.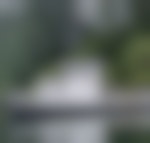 As we approached the boat, we could see that it was in poor condition, with rust and decay covering its hull. The name " M.V. Shirley" was written on its hull. We paddled around the boat, trying to imagine who the owner was, and more importantly it's relation to the dam.

After spending some time exploring we decided it was time to continue and paddled towards the Powerhouse. We pulled our kayaks up to the entrance to take a closer look at the Powerhouse, we couldn't help but feel a sense of unease. It was as if the building was alive and watching us.
In a moment of sheer goofiness, my brother shouted "HELLOOO!?" into the dark concrete tunnel archways below the bridge, to which I growled back slowly "Winston". Me and my brother chuckled. Without the need for words, we both knew the reference: a scene from one of our favorite childhood movies, Ghostbusters 2.

Although I was tempted to get closer, clearly marked "Danger" signs were hung up conspicuously. An effort to the more eager (and braver) tourists from wandering down the tunnel.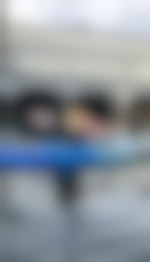 As we had planned, we took some pictures and more video footage from the outside. We were fascinated by the history and the stories of the haunted Powerhouse. After spending some time exploring and with a good amount of camera footage, we decided it was time to begin our trip back.

Back on shore, we did some research and found out that the Stave Falls Dam has a dark history. During the construction of the dam, there were several accidents and fatalities, including a number of workers who died while working on the turbines. It's said that the ghost of these workers still haunt the dam to this day. Many people have reported strange noises, ghostly apparitions, and cold spots. Some even claimed to have seen ghostly figure dressed in the clothes of a dam worker from the early 20th century. According to some sources:
"Many visitors have reported hearing a dog barking in the (Stave Lake) powerhouse, which is thought to be the ghost of a pup that belonged to two men who died when their boat capsized while navigating Stave Lake," Hydro said. "Tour guides at the powerhouse have also reported hearing their name called when no one else was in the building, as well as hearing doors slam and footsteps."

Any trip to the Stave Falls Dam Powerhouse offers a unique and exciting opportunity to experience. I would highly recommend the trip whether on water or by foot on one of their tours.
The journey is a beautiful one, and the dam itself is a testament to human ingenuity. If nothing else, you owe it to yourself. However, for those who are interested in the paranormal, the dam offers an added element of intrigue and is a must-see for any paranormal enthusiast.
Final fun fact: the Powerhouse, which is on lake Hayward, happens to be adjacent to another one named (wait for it)…Devil's Lake. If that doesn't give you the willies, I don't know what will.
references:
https://www.historicplaces.ca/...
https://www.pc.gc.ca/apps/dfhd...
https://www.bchydro.com/news/c...
https://www.bchydro.com/news/p...
https://hauntedhistorybc.com/s...
https://vancouversun.com/news/...
We want to acknowledge and thank the past, present, and future generations of all Native Nations and Indigenous Peoples whose ancestral lands we travel, explore, and play on. Always practice Leave No Trace ethics on your adventures and follow local regulations. Please explore responsibly!
Do you love the outdoors?
Yep, us too. That's why we send you the best local adventures, stories, and expert advice, right to your inbox.