I Drove 10 Hours Just to See a Glacier: Here's Why It Was Worth It
A whirlwind three day adventure, which involved 22 total hours of driving, that was packed with waterfalls, rivers, glaciers, wildlife and crazy weather, all so I could see one specific glacier.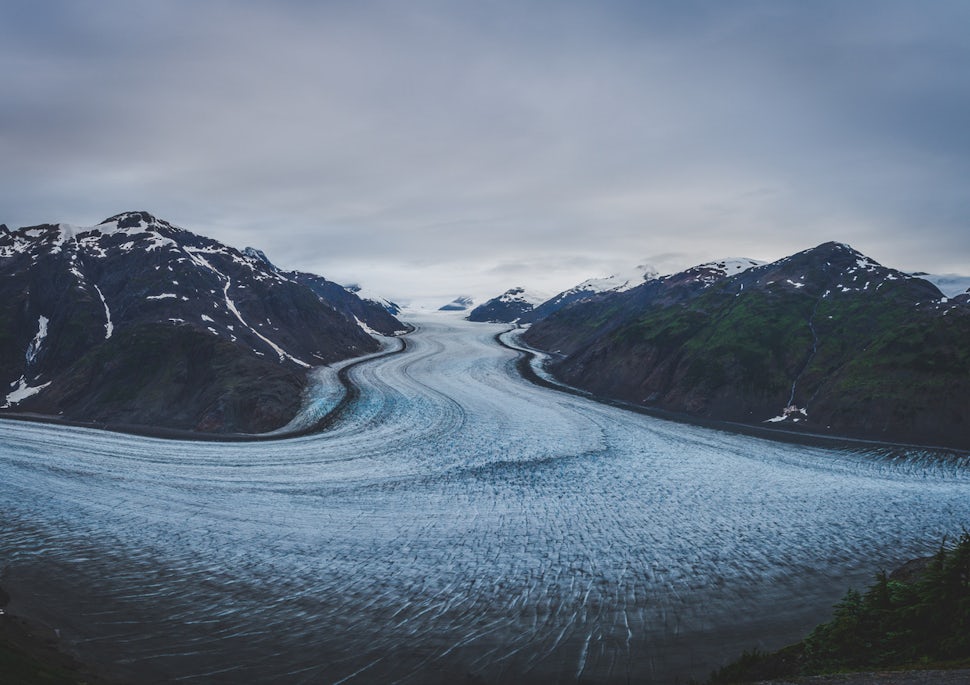 I woke up bright and early on an August morning to head west on my weekend road trip. I wanted to stop at a few places along the way from Prince George BC, to Stewart BC/Hyder Alaska.
The first few hours of the drive were a bit boring due to some of it being in the dark and the rest was most farmland and trees.
About four hours into the drive I arrived in Smithers BC; it is a small but beautiful town nestled among some big mountains. My first stop was Twin Falls Recreation site located at the base of Hudson Bay Mountain. The short walk up to the Twin Falls viewing platform is just under 1km and is a slight incline all the way up. The trail is well maintained and the waters are fed by Glacier Gulch on Hudson Bay Mountain. The area is stunning and peaceful.
Twin Falls near Smithers
Once done photographing the waterfalls I went back to my jeep and backtracked to Smithers to fuel up and get some USD. I find solo road trips can be pretty fun especially being able to stop whenever and wherever I wanted to.

The next stop on the road trip was Moricetown. It is a Witsuwit'en Village about half an hour west of Smithers. The Bulkley River flows through Moricetown through a narrow canyon, where the salmon are plentiful during the summer. There are many places to pull over and watch First Nations fish for salmon. The locals traditionally use a dip net or a gaff pole and tie themselves off to something or someone in case they fall into the river and need to be pulled out. Watching the fishermen and women fish like that is quite an incredible neat thing to see.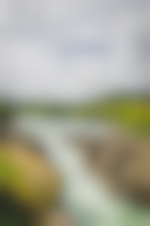 Bulkley River in Moricetown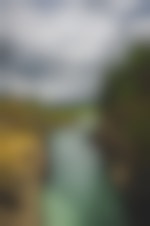 Downstream from the Canyon. Can you spot the fisherman in the photo?
Shortly after stopping to take a few photos of the canyon, I hopped back into my jeep to continue on my drive. A little while later I had stopped in New Hazelton at the visitor centre and asked the ladies in there about any cool places worth seeing in the area. They suggested I check out a waterfall and the suspension bridge over Hagwiglet Canyon. I decided to check out the waterfall first and I am so glad I did. The gradual walk up to the waterfall is a nice walk through the forest and once I got to the waterfall it almost felt like I was somewhere on the West Coast. It was a lot bigger than I thought it was going to be! Waterfalls are probably one of my favourite things to photograph, to be honest. Finishing up at the waterfall that doesn't have a name, I went to the suspension bridge. It is a very neat but formidable structure high above the Bulkley River.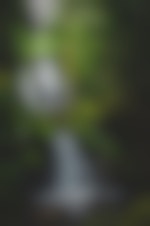 The unnamed waterfall in New Hazleton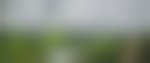 Suspension Bridge in New Hazelton
Next stop on the list was the junction of Highway 16 West and Highway 37, also known as the Stewart-Cassiar Highway. I topped up my fuel and stopped in Kitwanga to have lunch at 37 Grill. I had heard great things about the restaurant and the reviews and they were right-great food!. I highly recommend stopping in there for food and then going to Gitwangak Battle Hill National Historic Site, which is just a bit farther up the road. There are some wonderful informative interpretive signs along the quick walk to the top of Battle Hill.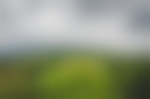 Battle Hill in Gitwangak National Historic Site
After Kitwanga there is not much to see until the Meziadin Junction. The drive between the Junction and Stewart BC is absolutely gorgeous. Huge mountains surround the road on either side, with tall cascading waterfalls. The lush green of the mountainside, tall snow-covered peaks and glaciers make it hard to pay attention to driving on the road. There are so many waterfalls along this stretch of highway that it is nicknamed the "Wall of Tears". Approximately halfway to Stewart on Highway 37A, Bear Glacier Provincial Park appears around a corner and it is quite a magnificent site to see. I wish glaciers weren't melting as fast as they currently are because they are such an amazing part of nature. Bear Glacier used to touch Strohn Lake and unfortunately it doesn't anymore. Everyone needs to see as many glaciers in their life as they can because one day they will only be seen in history books.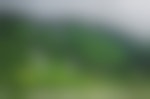 A small section of the "Wall of Tears"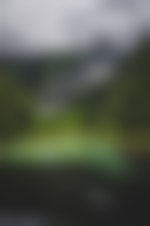 A random stop along Highway 37A to Stewart BC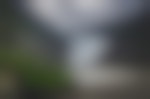 Bear Glacier Provincial Park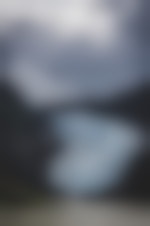 Closer shot of Bear Glacier
Stewart BC is a cute little town at the head of the Portland Canal and is right on the USA/Canada border of Alaska. There are some great local shops and restaurants in Stewart. The town has only one gas station and no street lights. On my first night, I had dinner at the pizza place in town and it was quite delicious. Following dinner, I went back to my jeep to head across the border into Hyder, Alaska.

Hyder is a very, very tiny town, almost ghost-like as there are very few people that live there. My main goal that night was to get to Salmon Glacier, which is accessible by crossing the border into Hyder, and then driving along a long gravel road and eventually crossing back into BC Canada. The 37km (23mi) stretch of gravel road up to the summit view point of Salmon Glacier is really bumpy with a lot of potholes. The drive to the summit may not be smooth but it is a stunning drive with some insane views. The high mountain road climbs up to a summit of 4300 feet. The steep valley along the drive is a little bit scary but a beautiful site to see nonetheless. There are a couple of nice view points to stop at along the way to the glacier, an old mine, and waterfalls are among some of the sights on the way up. There will be a sign stating that you're at the Toe of the Glacier and from this spot the glacier toe is just visible off in the distance. The view looking down the valley is also just as stunning as the Glacier. That's when you realize how far down the valley floor is, and the summit view point is still a little ways away! Continuing on the ascent, there are some more great spots to pull over at to get some good photos of the glacier toe. When I was heading up to the Glacier, on that evening, it was very cloudy, and as I got closer to the summit viewpoint I knew the cloud cover was too low to view all of Salmon Glacier. So, I parked my jeep at the viewpoint, watched a movie on my phone and then shortly after the movie I went to sleep in the make shift bed I made in the back of my jeep. I had hoped that when I woke up, the next morning, at sunrise the clouds would have lifted enough to see the glacier, but to my dismay they didn't, so I slept in instead. After getting up a little later, I left the viewpoint and descended down the mountain road back into Hyder and then into Stewart for a late breakfast at the bakery. I fueled up my Jeep after breakfast, grabbed some snacks for later in the day and went back across the border into Hyder to try and get some photos of bears and other wildlife.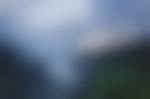 This was the only view I got of Salmon Glacier on my first day/night. Moody clouds at the glacier toe.
The bear viewing area is part of the Tongass National Forest in Alaska and the salmon swim up Fish Creek every year to spawn. A variety of wildlife can be seen at Fish Creek including, Grizzlies, Black Bears, Wolves, Eagles, Gulls, and Herons. I was hoping to photograph Grizzlies at Fish Creek but during the two days I was there, waiting for over 8 hours, I only saw one beautiful black bear. For lunch I went to the Bus in Hyder to eat some fresh caught halibut and chips. The food was amazing and some of the best fish and chips I have ever had. After lunch I went back to Fish Creek for one last time hoping that I would see some wildlife other than fish and birds, but unfortunately, I didn't.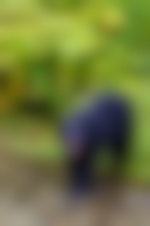 A black bear in Fish Creek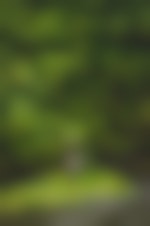 A Great Blue Heron in Fish Creek waiting for some salmon.
Since it was starting to get later in the day and the light was fading, I decided to head back up to the glacier viewpoint one last time hoping that the weather would clear up enough for me to see the whole glacier. When I got up there it was still clouded in and I couldn't see a thing, so I parked the jeep for the night again and got ready for bed crossing my fingers, in hopes that the clouds would clear up.
My alarm went off at about six in the morning the next day and I looked out my window and thought to myself, "Ooh I can see those mountain peaks now." Then I looked out towards the glacier and the clouds had lifted high enough to see the whole glacier in all of its majesty. I can't quite describe how elated I was to be able to see all of Salmon Glacier, but I was extra stoked. I quickly got dressed, grabbed my camera and tripod and got a bunch of photos from different angles and some self portraits. Once I got the photos that I wanted, I sat on a wet rock and enjoyed the magnificent view that I didn't think I would get to see on this trip. Sitting alone in front of the 5th largest glacier in Canada and staring at it in amazement is a sure-fire way to realize how small a person really is compared to this world. As I was sitting there, listening to the wind howling through the valley, the loud rush of hundreds of waterfalls cascading to the bottom of the glacier valley was surreal, but at the same time there was also a stillness among those sounds of nature that is hard to explain, unless you've been in a similar position by yourself staring out at something so big that it's almost hard to comprehend. Being in the presence of something so beautiful, old and huge is a humbling experience that I will not ever forget. I hope that everyone gets to experience that kind of feeling at least once in their life. After soaking up as much of the area as I could, I reluctantly headed back down to Stewart to make the 800 km (500mi) or so, journey back home.
Stewart is such a beautiful little town nestled in one of the wildest and beautiful parts of the province and I am counting down the days until I can go back.
See the photos below of Salmon Glacier: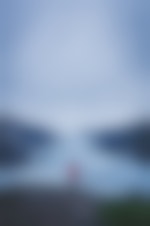 Self portrait that morning at Salmon Glacier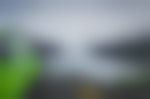 Where I was parked each night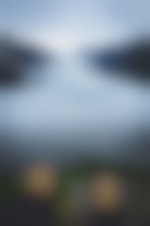 Gotta have that classic foot dangles shot!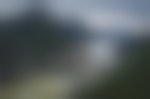 The glacier toe with less moody clouds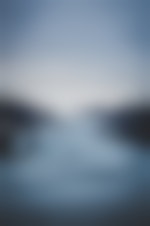 Close up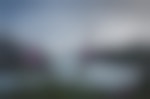 Who else loves flowers?
Thanks for reading!
We want to acknowledge and thank the past, present, and future generations of all Native Nations and Indigenous Peoples whose ancestral lands we travel, explore, and play on. Always practice Leave No Trace ethics on your adventures and follow local regulations. Please explore responsibly!
Do you love the outdoors?
Yep, us too. That's why we send you the best local adventures, stories, and expert advice, right to your inbox.