How to Make a Glacier Iced Cocktail in Alaska
The recipe for a truly unique experience and cocktail that you'll never forget.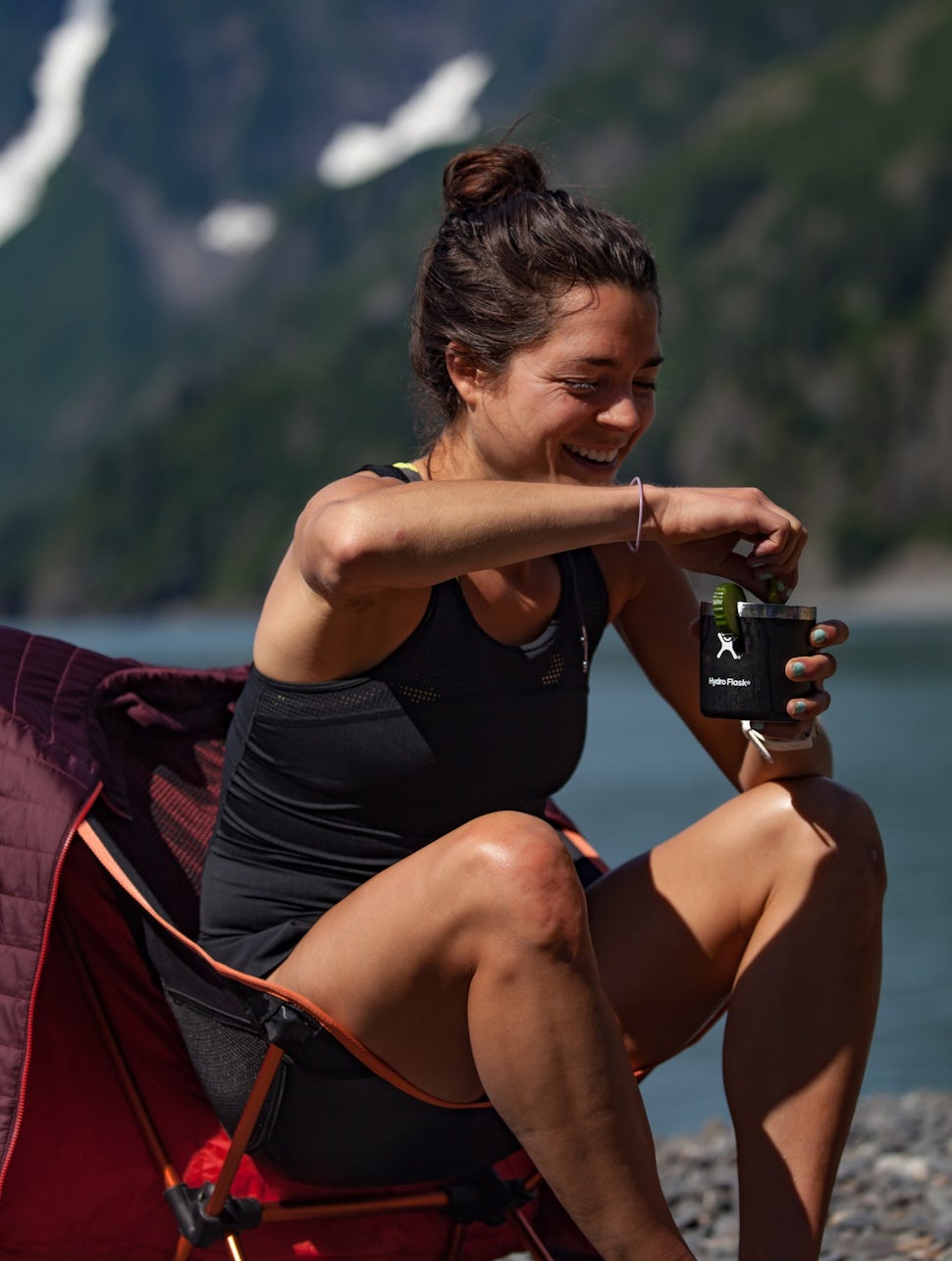 I like big glaciers, and I cannot lie. You other hikers can't deny that when you cruise over the waters, passing the incredible Kenai mountains, and a big, beautiful glacier comes into view, you get awe-inspired and fall in love with this place.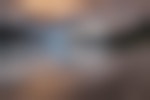 Cheesiness aside, I'm not kidding.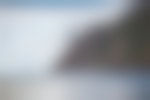 One of the best experiences I've ever had on my hiking trips is from camping at Holgate Glacier at Kenai Fjords National Park. How many people can say they've camped next to a glacier!? Spending your time throughout the day on the cobble beach listening to lightning strike sounds echo as glaciers are calving and forming huge waves. Massive chunks of that very ice then floating up to the coast you are camping on, sparkling like diamonds. Falling asleep at night to sonar sounds and spewing water and air from Humpback whales migrating and feeding in the water next to you. Incredible.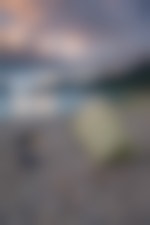 It didn't come as a surprise, when I recently heard that there were fancy bars in the big cities serving up cocktails with glacier ice from companies like this one in Norway that's being backed by their country's government. Promoting something that is so clean and pure to add to that high-end drink. We're not re-inventing the wheel here with this idea. Back in 1988, The New York Times wrote this article about one Alaska-based company who started the glacier ice harvesting craze in 1986 by sending a piece of glacier ice as a prop to go along with their product, bottled glacier water, to their buyers in Japan. The demand went through the roof. In 1987, the state of Alaska gave out their first and only permit to a company wanting to harvest the icebergs bobbing around Alaska. That company had some booming business from those same Japanese buyers, but the fad soon fizzled out after about 3 years.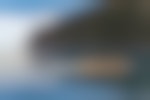 There are a decent amount of places for you to explore to see these massive and incredible glaciers, however, global warming has done a serious number on them. Keep this in mind, when you go to these beautiful expanses of ice, wherever that may be. A kayaking guide for the Kenai Fjords National Park broke down the rules when we first landed on Holgate Glacier's beach. Just the same as when you are permitted to pick up dead wood and driftwood on the ground for your campfires in the national parks; you don't cut down the trees that are still living. The ice that has fallen off the glaciers, floated across the water, and landed on the beach is the only ice you are allowed to use. Glaciers' version of driftwood.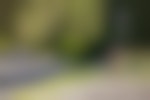 Now that you know the rules...here's how to make your cocktail: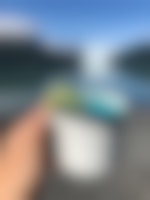 Go make room in that ice chest--even if it means drinking all that local, Alaskan beer you just bought because it had the funniest names including, "Pleasure Town IPA" and "Monk's Mistress Dark Ale".
Find the shiniest, biggest piece of ice on that beach. Pick a good one. One that Sir-Mix-A-Lot would rap songs about.
Pull out that trusty, Swiss Army knife and chisel to your heart and palate's content.
Get out your cups.
Pour your most delicious cocktails or coffee over that glacier ice.
Garnish with lemon, lime, or a piece of an evergreen branch (only ones that are scattered on the ground from falling off the tree) for your cocktail or nutmeg and cinnamon for your coffee.
Voilà! You're a mixologist with artisanal ice and have leveled up to being a bougie camper. I can't remember ever getting ice in my beverages while out in the middle of nowhere backpacking. First world problems right there.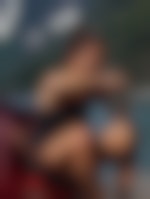 Here's some other helpful tips from my trip to that glacier:

Don't worry about how ridiculous you look in a head net. Bring it. During the daytime, it's beautiful and no need for a net. At night, the No-See-Ums come out to play. You will want that head net.
It sounds like a big chunk of change to just get a boat ride there and back. It's worth it. The company's awesome boat drivers make sure to hit all the great spots that have heavier, wildlife traffic like whales, dolphins, puffins, seals, etc. Make sure to have your camera out and in your lap for this ride!!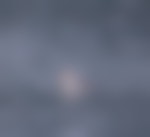 Campfires are allowed on the beach. Make sure to bring a lighter and possibly a fire starter. The dead wood and driftwood are sometimes wet with dew from the cold air.
You get used to walking on the cobble beach but be sure to bring a camp chair. Sitting on the rocks around the campfire isn't as easy to get used to. Your arse will thank you for it.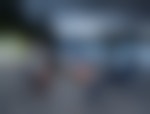 Bring a tasty drink to add that glacier ice to!
The spring water in the area behind the beach isn't always flowing for you to filter, though it was for us in July/August. Make sure to bring extra water with you. You aren't backpacking all this gear anywhere, so load up! The boat takes you right up to the beach to dock and lets you make several trips to get all your stuff off the boat and onto the beach.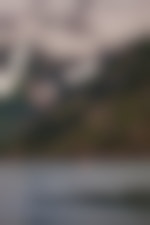 There are bear lockers halfway between the drop off point, south end of the beach, and the cabin located at the north end of the beach. You MUST use them if you don't have bear canisters! We saw 7 black bears all day hanging around the beach! We carried bear canisters, but still put them in the lockers. Bear canisters are not required if you use the lockers, so you don't have to bring them if you don't want to.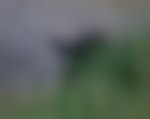 Follow the trail/spring past the Holgate cabin that leads into the woods. You will find tons of blueberry and salmonberry bushes that are loaded! We put them in our pancakes that we cooked over the fire one morning and ate them with cheese and crackers with our wine one night. Mmm!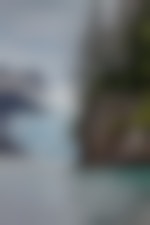 Ready to sign up? As Dora the Explorer would say, "Vámonos!"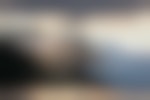 We want to acknowledge and thank the past, present, and future generations of all Native Nations and Indigenous Peoples whose ancestral lands we travel, explore, and play on. Always practice Leave No Trace ethics on your adventures and follow local regulations. Please explore responsibly!
Do you love the outdoors?
Yep, us too. That's why we send you the best local adventures, stories, and expert advice, right to your inbox.