The Chinese Woman Challenging the World's Elite Ultra-Running Scene
Yao Miao from rural China is the fastest woman trail runner in the country. This is how she performed in her debut international race.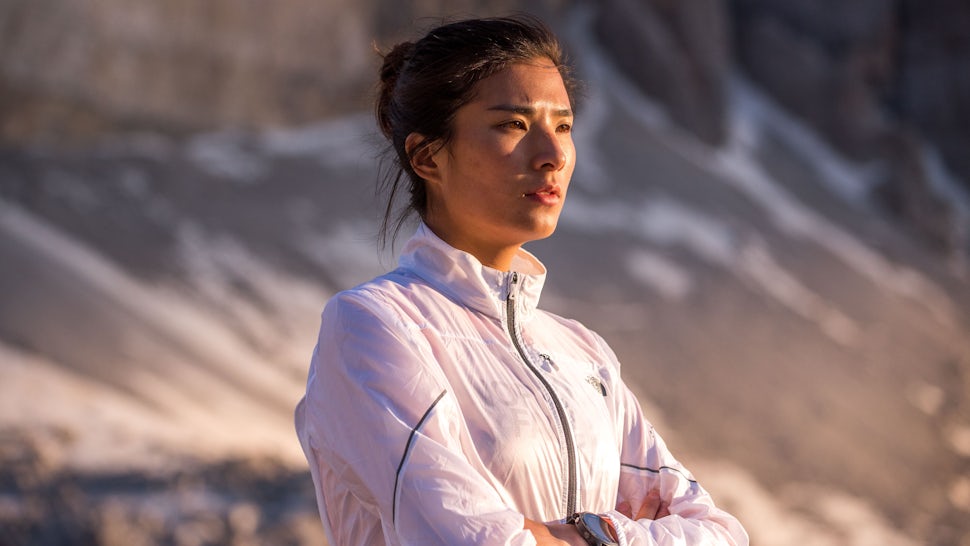 The first time I met Yao Miao was in a snow storm at 15,000ft. She was in short running shorts and a light wind jacket with blood dripping from both knees. She passed me, eyes focused dead ahead in the snow, and pushed on to take 1st in the Yading Skyrun 46km race, 40 minutes ahead of Nepalese athlete, Mira Rai.
"Wow," I thought as she left me behind gasping, head spinning from lack of oxygen in the snow. "That was incredible."
Yao Miao has captured the attention of runners around Asia since her victory in the Hong Kong 100 in January this year. Growing up in rural Guizhou, one of China's traditionally poorest provinces, she's now a North Face athlete, 3rd in the 2018 Ultra Trail World Tour women's rankings, and only 22 years old.
This year in June, I accompanied her on her first trip outside China: to compete in Italy's The North Face® Lavaredo Ultra Trail 120km race in the heart of the Dolomites. Not only was it her first time abroad, but also her longest and most competitive race ever.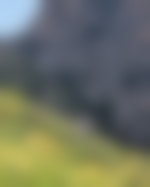 "Are you nervous?" I asked her.
She forced out an uneasy laugh. "I'm very nervous before this race, there's a lot of climbing and experienced runners. I'll try my best to get in the top three."
I could tell there was a lot on her mind. As a young, Chinese athlete who had never been out of the country, running well was the final challenge of a whole string of hurdles the proceeding week. A few days ago I met her at the end of a 50km race at her home town in Dali, Yunnan (she had placed first), got in a van with her and her boyfriend, drove for six hours, had dinner at the airport, and then flew out on a delayed 1am flight for Italy.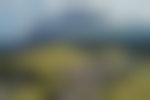 In Italy, we met a second challenge: Chinese cuisine and Western food are worlds apart. And a professional athlete with tense nerves before their first international race isn't in the mood to start experimenting with diet.

"Italian food is good and I really enjoy the pizza" she said, "but after a while it's too bland. I really miss Chinese steamed buns, spicy noodles, hot pot, and spicy-numb soup."

Luckily, we had rented someone's home rather than a hotel. We had a kitchen to cook, and she and her boyfriend had brought Laoganma ("Old Grandmother") chili sauce from China. It quickly became apparent that "Old Grandmother" could go on anything: spaghetti, potatoes, soup, and steak. You name it. "Old Grandmother" made it better.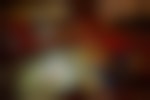 Yao Miao and her boyfriend, did, however, find an acute appetite for steaks and potatoes. And, as ultra runners, we made it by headlamp as a late night snack.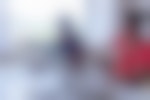 Laoganma chili sauce makes everything better and everyone happier. Ask your Chinese friends about it sometime.
Finally, came the race start: 11pm on a Friday. Spectators lounged on hotel balconies sipping wine as Yao Miao and the other elite athletes made their way to the start. The temperature felt near freezing, and, Yao Miao, sporting the same racing singlet she wore in the Hong Kong 100, wore the least of all of them.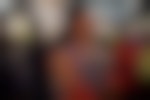 At the firing of the gun, electricity shot through my veins. This is it, I thought, Let's see what she can do. Only 120km and 5,800m+ of climbing to go.
Yao Miao led the women's race throughout the night. A little after 3 am, and one marathon's distance down, she was even holding in the top 10 of men and smiling. She reached the half-way aid station at 7 am sharp, with the sun finally beginning to light the tops of the peaks around us. After a freezing night above 2000m in the dolomites, where her hands had been too numb to clip her backpack, I could see the lines of fatigue beginning to wear on her face. The next girl behind her, Kathrin Gotz from Switzerland, was now 19 minutes behind and catching up. The race was just now beginning. I asked her how she felt.
"I'm OK," she replied without breaking pace or gaze, and kept on running.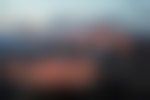 Over 90km in, I could see that the struggle was beginning to get real. Yao Miao, still in first, crested yet another rocky, Dolomite pass as the sun began to beat down, heating up and reflecting off the white rock. As she approached 100km - her farthest distance yet, I could tell exhaustion was starting to hit. She had hardly eaten anything at the aid stations, and carried only a handful of gels - all of which she had already consumed. Her boyfriend, ahead, had led the race for the first 65km but had dropped out at 97km due to not eating almost anything but a few banana slices the whole race. Behind her, athletes Kathrin Gotz and Kelly Wolf now trailed by less than 10 minutes. Now was not the time to be picky about food. She had nothing, so I handed her a power bar that she had refused to take the day before.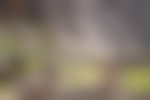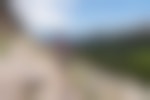 "The trails in Italy are all really nice and easy to run - although it is constant climbing and descent. It's much different from a lot of trail races in China where there are often are no clear trails, or, even when there are, the up and downhills are all stairs."

Finally, leading up to 106km, Kelly Wolf from the US finally caught and passed her. Poor nutrition and dehydration, combined with a burning sun caused Yao Miao vision problems on the last 10km descent of the race towards the finish line.

"The last 10 kilometers were all downhill, but because of problems with my eyes and the fact that I didn't have poles or solid footing, it was also the slowest I've ever descended in a race." Yao Miao later told me. "I even fell down once, but luckily it was on grass. It's the first time I've ever had this problem with my vision."
Despite her vision, Yao Miao was still able to hold onto second place and finish in 14:52:02. Crossing through the finish line rubbing her eyes, she was immediately rushed to the medical tent where they checked her eyes and helped her re-hydrate.
"How do you feel?" I asked her.
"Fine, my eyes just hurt. But this is my first international race. Getting such a good result for me is still incredible and and a big first step for me running abroad. It's given me more confidence for next time."
The next day, she had recovered and received the biggest bottle of champagne she'd seen in her life. We debated how to get it back to China in our small bags but eventually decided to give it away to a press member who had interviewed her. Before we drove back to Venice she went out on an hour recovery run.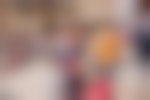 Yep, this is still the Yao Miao who dusted me at 15,000ft a few months ago, I thought. She's tough. We drove back to Venice and caught a flight back to China where she had a 50km race the week after. She has no formal coach, and given running's very recent rise in China there may be nobody with the experience to coach a woman athlete at her level in China. She's just now stepping into the international running scene with almost no experience, but is already beginning to make her mark. With time, experience and coaching (hopefully) will come. Yao Miao runs like a girl, and the world better watch out.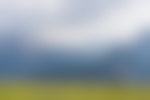 We want to acknowledge and thank the past, present, and future generations of all Native Nations and Indigenous Peoples whose ancestral lands we travel, explore, and play on. Always practice Leave No Trace ethics on your adventures and follow local regulations. Please explore responsibly!
Do you love the outdoors?
Yep, us too. That's why we send you the best local adventures, stories, and expert advice, right to your inbox.