Rediscovering One of the Best Areas to Hike Near Boulder, Colorado
Chautauqua Park in Boulder, Colorado has some of the best views of the Flatirons and front range that you can find. The park's accessibility and many trails are welcoming to hikers of any skill level. Whether you are a long time visitor or coming up for your first hike, there are many sights to behold in Chautauqua.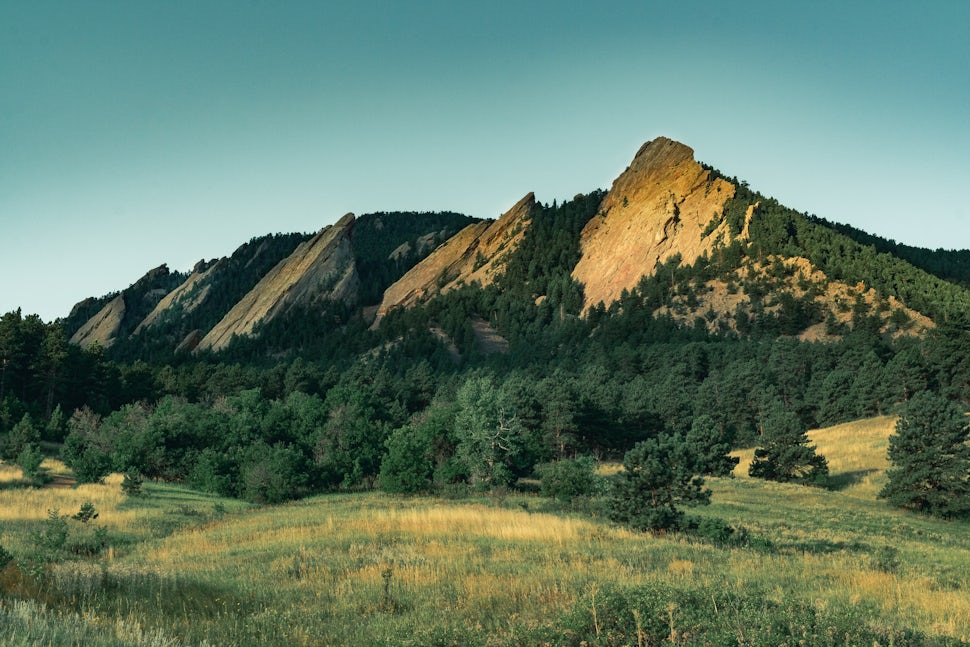 Born and raised in Colorado, I was spoiled for most of my life with some of the best natural landscapes and outdoor adventures available anywhere in the U.S. If you love being outside and exploring, Colorado will have so many options for you that it can be daunting to figure out just how to experience them all.
One of my long time favorite spots is Chautauqua Park, located at the base of the foothills in Boulder, CO. This park has a plethora of hikes and view points that allow you to take in the Flatirons, which are some of the most iconic rock formations in the Colorado front range. Though I spent most of my life in Colorado, I have since lived in Washington state and now in Northern California, but the hikes in Chautauqua remain some of my favorites. It's extremely accessible just off Highway 36 heading into Boulder and most of the trails can be completed in half a day, making it a wonderful place for a quick and rewarding day hike. When visiting Colorado recently, I was able to get a sunrise hike in with my father here, reminding me just how amazing this area is. Below are some of my recommendations on trails in Chautauqua for hikers of any skill level.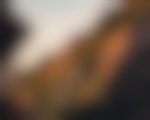 For beginner hikers: Chautauqua trail
You can enter Chautauqua Park from Highway 36 into Boulder, exiting on Baseline road and heading west. The parking and entrance is clearly marked. Once at the park, the primary trail heading up towards the Flatirons is Chautauqua trail. It leads to many of the other trails that go higher into the Flatirons, but it also connects with the lower elevation trails, such as Bluebell trail, Meadow trail, and Baseline trail. The elevation gain through these lower trails is very modest, only about 500 feet, making them great for beginner hikers. The views of the Flatirons are still incredible here, and you can easily walk most of these trails in an hour or so.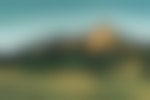 For intermediate hikers: Gregory Canyon and Flagstaff trails
For a little more of a challenge, the Gregory Canyon and Flagstaff trail loop is a great hike to explore. There are a few ways to start the loop. You can either drive pass the main Chautauqua park entrance, staying on Baseline road until you see the Flagstaff trailhead. If coming from the main park entrance, follow either Baseline or Meadow trail until you intersect with Gregory Canyon trial. This loop has about 2,000 feet of elevation gain, but is spread out over the 3.5 mile loop. As you get to the highest points in the loop, you'll see one of the best parts about hiking in Chautauqua. Many of the view points in Chautauqua really give you two views. Looking east, you'll see the Flatirons, the city of Boulder and the larger front range. Looking west you will see the Continental Divide and the Rockies, which are breathtaking from this vantage. Being able to take both views in makes the higher elevation trails in Chautauqua worth the hike.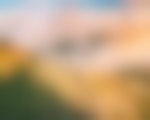 For experienced hikers: 1st and 2nd Flatiron trails
To get to the most rewarding viewpoints in Chautauqua, you're going to have to ascend steeper elevation gains. There are two popular options here, either the 1st and 2nd Flatiron trails, or the Royal Arch trail. Both have elevation gains of approximately 1,500 feet, which may not sound too challenging, but most of the gain is done in under a mile. Reach the 1st and 2nd Flatiron trails from either the Chautauqua or Bluebell trail, following the markers for the Flatiron loop trails.
Note: there will be some basic rock scrambling to get to the view points on 1st and 2nd Flatiron trail. Use caution and keep careful of your footing as you go up.
Second note: there is a lot of restoration work going on in this area, or was when I revisited in the summer of 2019. Please be respectful of the signs and stay on the marked trail. This will help preserve the space for future generations.

If you are up for an adventure, catching a sunrise hike on this trail is truly remarkable. One of the other advantages of the Flatirons is that they are east facing rock formations. When the morning sun is rising, it will light the rock faces up like a spotlight. It really is a must see! Just be sure to bring the appropriate gear and plenty of water to hike in the predawn darkness.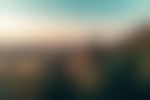 Parting notes on hiking in Chautauqua
I used the term "rediscovering" in the title of this story specifically for two reasons. First, there have been some changes to Chautauqua as visitation has increased dramatically over the last several years. When I was able to revisit this summer, I was surprised by the larger crowds and limited space. This is a common trend in parks across America, and it's something to be cognizant of when visiting Chautauqua, especially during the busy summer months. Parking in the main parking lot is tough unless you get there very early in the morning to grab a spot. To help with the increased demand and lack of space, the city of Boulder starting running a shuttle on the weekends during the summer months. You can find more information here: https://bouldercolorado.gov/transportation/parktopark
The second reason is more philosophical. As I said at the beginning, I was fortunate to spend most of my life in Colorado. Now that I've left, I think back and realize that I perhaps took some of the natural wonders there for granted, due to how familiar and close to me they were. I think we all have done this when it comes to our home towns, as it's easy to under appreciate the things you experience on a daily basis. Coming back Chautauqua and doing a sunrise hike with my father was an illuminating and reinvigorating experience for me. When I used to see the Flatirons everyday, I didn't think about them as much. Returning to experience them later in my life filled me with a new sense of awe and wonder. We all have places close to us that we've gotten used to, and we might not as easily see the beauty in them as we once did. Taking a moment to be present, to reflect, and then to reengage these wonderful places can help you see that beauty again, and can renew the love and appreciation you've always felt for them.
We want to acknowledge and thank the past, present, and future generations of all Native Nations and Indigenous Peoples whose ancestral lands we travel, explore, and play on. Always practice Leave No Trace ethics on your adventures and follow local regulations. Please explore responsibly!
Do you love the outdoors?
Yep, us too. That's why we send you the best local adventures, stories, and expert advice, right to your inbox.