WildSpring Guest Habitat
About WildSpring Guest Habitat
WildSpring is a small, eco-friendly bed and breakfast resort in Port Orford, 60 miles north of California. Private and secluded, on five acres of a lovely residential forest, with a zero carbon footprint, it offers comfortable luxury in a naturally beautiful environment. You'll feel like you're visiting a private estate rather than a hotel.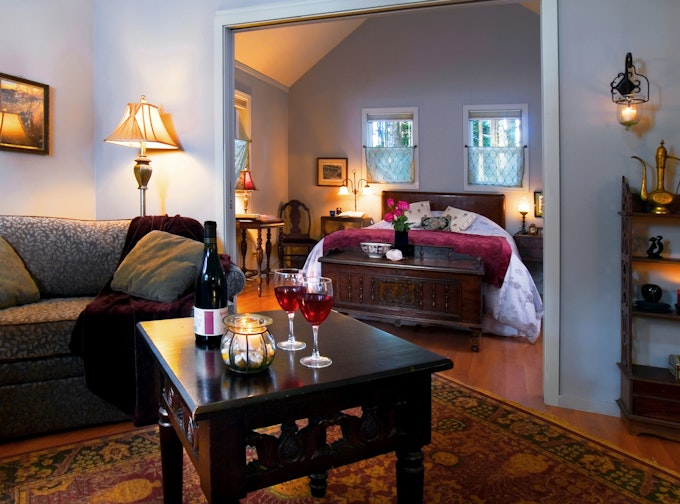 Stay in one of only five cozy, elegant cabin suites filled with art and antiques, in a quiet forest of 100-ft trees. Relax in the Guest Hall with a floor-to-ceiling ocean panorama. Help yourself to refreshments at any time (including popcorn and chocolates!) and play a game or work on an old-fashioned jigsaw puzzle.
Sleep in a peaceful forest where the loudest sound you hear all night is an owl. Enjoy a breakfast buffet overlooking the ocean and look for whales and fishing boats. At night, float in our open-air slate spa, listen to the surf and watch the Milky Way.
Walk the labyrinth in the forest or just find a hammock and read (nap...) all day long. And you think...maybe I'll just hang around here with the deer...the real world can take care of itself for awhile.
A perfect getaway. Think of it as nature with four stars.
WildSpring Guest Habitat Reviews
Top Spots in or near Port Orford
Camping and Lodging in Port Orford