A Last Minute Road Trip: 24 Hours in Wyoming
Are we really doing this?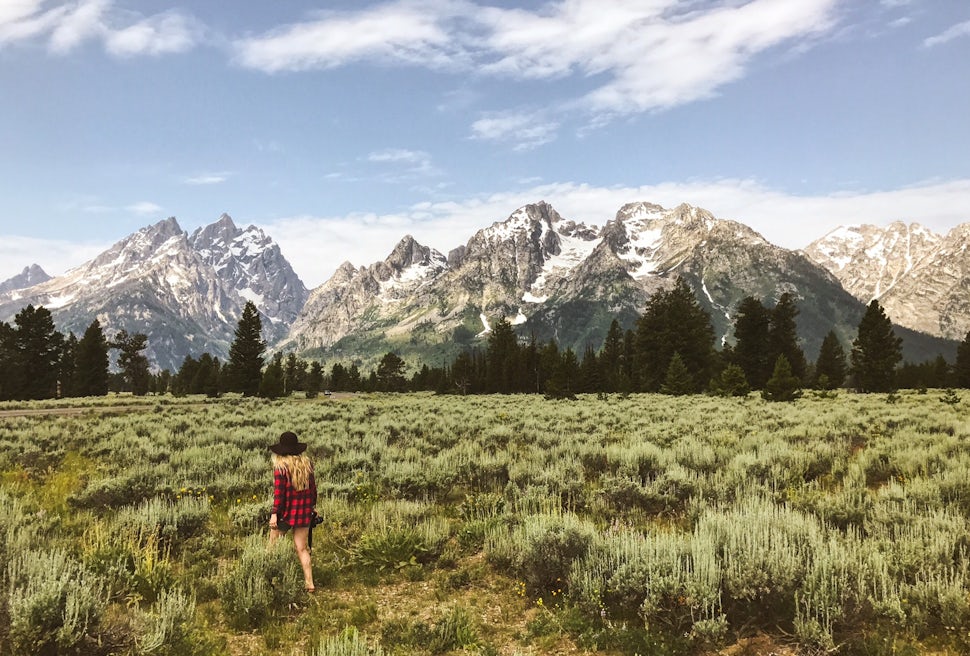 It's difficult to pinpoint what exactly inspired the last-minute five hour drive to Jackson Hole on a split-second decision. Maybe it was the fact that it has been 100+ degrees the whole month of July in Salt Lake City or perhaps that we didn't have any weekend plans. More than that, I believe it was the adrenaline that accompanies the thought of deciding to actually embrace those spontaneous ideas that pop into our heads that we tend to brush off almost immediately. That day, I wanted to entertain spontaneity.
After indulging in breakfast at a local restaurant in one of the Cottonwood canyons I crawled into bed exclaiming to my boyfriend how I wanted to take a nap (which I rarely do). Somehow our conversation led us to Jackson Hole and we half jokingly but full heartedly said that we should go. Within two hours we were on the road and headed north towards Jackson, Wyoming.
The original plan was to camp. After making it into town, we grabbed dinner at a tavern and then took off toward Grand Teton National Park. On the way to the park we witnessed an incredible sunset over the Tetons with horses grazing and running around a large field in the foreground. As we drove further and passed a river full of white rocks, we could see the vibrant colors of the sunset radiating off of the rocks and water. It was like looking through a magazine and only dreaming of seeing something that beautiful - except we actually were seeing something that beautiful.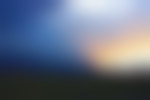 Sunset over the Tetons
Once we finally made it to the park, the ranger at the window wouldn't let us through because the campgrounds were full. She mentioned grounds that we would have passed on our way in that would have space and to hustle there before dark. On the drive back down the same road we witnessed Mother Nature continuing to show off as a lightning storm danced above the Tetons as the last of the sunset hues faded. Finally reaching the campground we could tell right away that we didn't want to stay here. We aren't really campground people - we prefer to drive off main roads and find spots away from other campers - and the idea of being only five feet away from some strangers' tents didn't sound very appealing. We began scanning the town of Jackson Hole for the best deal on a hotel and after calling a few we found the perfect one: our own mini cabin at a price only four dollars above the cheapest bid thus far. Done! And, I couldn't turn down the free coffee in the morning.

I had been to Jackson Hole twice before this trip, but only in the winter months to snowboard. I love the way the town and scenery comes to life in the summer time. It was colorful and upbeat and I was instantaneously ecstatic about our decision to be here. With no real plans heading up there, the next morning we ate cereal cozied up in our bed, finished a pot of coffee, checked out of the cabin and decided to drive through Grand Teton National Park and Yellowstone National Park. If you've never been to either, GO! I felt like I was in a book the whole time we were there. The views were so majestic and the Tetons unlike any mountains I've seen (yet). We spent several hours driving through both parks, getting out of the car here and there for a stroll through the river or a quick jaunt down side trails for a different perspective and our last stop was at Old Faithful. The weather was stormy on and off while we were inside the parks which created an interesting mood over the pine trees and mountains. I was actually hoping for a downpour, because who doesn't love getting caught in the rain? After wandering around the geysers and forest for a while and me stopping every ten feet to take a picture of the ground we stopped to watch Old Faithful before heading out.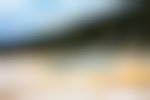 Yellowstone NP
After a couple hours of exploring and dodging tourists, we were back on the road to exit out of the west side of Yellowstone, driving home through Idaho. This was a different route than we had taken to get into Wyoming. It was exhilarating to see so many different views in such a short amount of time. Some people would probably call us crazy for deciding so suddenly to spend only 24 hours in a place that is five hours away. I think you're crazy if you've never done something as exciting as this. It wasn't necessarily an extravagant trip - we didn't have any big hikes planned up the Tetons, we didn't spend enough time to see everything we wanted to and we spent more money than anticipated simply on a whim - but, it was perfect for a last minute trip.
If I am learning anything in my 26 years on Earth, it's that life is unpredictable and fast-paced. I never want to look back on it and say that I didn't do enough, see enough, love enough. A weekend spent on the couch watching Netflix isn't very memorable. A weekend spent exploring new territory with someone you love is unbelievably memorable. So, make friends with your wild side, because today will only last so long.
Instagram: madisonjane____
We want to acknowledge and thank the past, present, and future generations of all Native Nations and Indigenous Peoples whose ancestral lands we travel, explore, and play on. Always practice Leave No Trace ethics on your adventures and follow local regulations. Please explore responsibly!
Do you love the outdoors?
Yep, us too. That's why we send you the best local adventures, stories, and expert advice, right to your inbox.