15 Photos of Our Road Trip across North America in Our VW Bug Camper
We bought an oldschool Volkswagen Bug in Mexico, equipped it with a rooftop tent and are now driving it all the way to Newfoundland.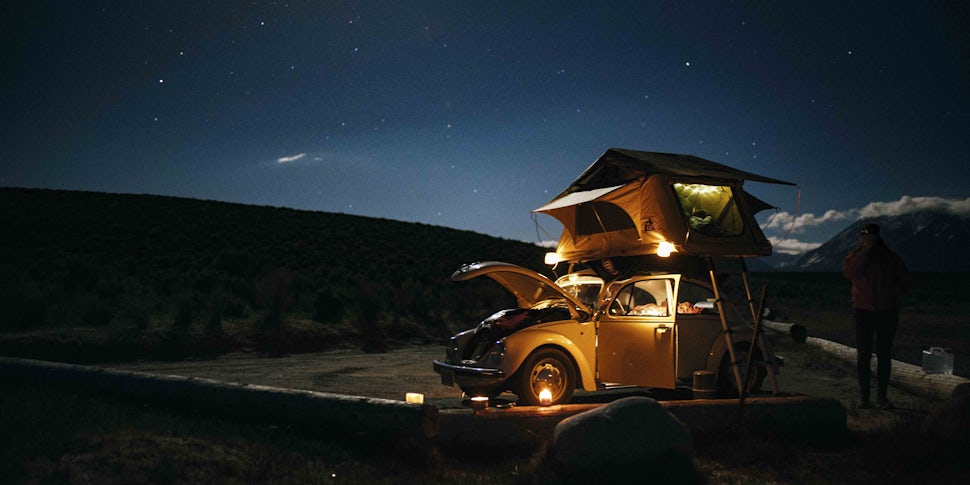 How It All Began
I remember walking to school as a little boy in Berlin when I'd hear that special sound, which clearly didn't come from a usual car. It turned out to be a rusty old Volkswagen bug, with a big lady who smiled at me when I looked at her in a dazzled way. When the traffic lights turned green the engine made that unique deep and comforting sound which made me smile for the rest of my way to school. Nowadays I've finished school, traveled South America, went to university and have a job I really like as a filmmaker at a TV channel in Berlin. Everything just fell into place, I even have a smart and beautiful girlfriend now who endures me and lives with me. The story could end here but it turns out that Maria, the smart and beautiful girlfriend I just mentioned, has never really traveled before (she started acting at the age of ten) and I just can't have that! So we decided to take the last three years' savings and go on a big trip around the world.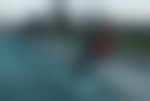 The two of us freezing in Berlin
Leaving the Frame
Maria is an actress and I'm a filmmaker - it's obvious that we'd film a lot and take lots of pictures, so we made our trip a big project which is called "Leaving the Frame." Why? Because Maria put her life as an actress on hold and I stopped shooting sports documentaries to go out and explore the world. We believe in everybody's "life-film" there are moments where you leave your frame, just to enter a new one. These changes make your personal film a good one, one that is worth watching. You could also call it a plot twist but it doesn't sound that cool. Did I get too film-nerdy about that? Anyway, our trip isn't only about us and our road trip; it's also about different kinds of interesting projects and people we either meet on our way or we research in advance. You could say it's about us "leaving our frame" and about people who already left it.
Kenya, Hawaii, Mexico and What Next?
When we thought about where to travel, I asked Maria to just come up with a country she'd love to travel to. Her answer was "Kenya and Hawaii." Well, the distance between her two picks couldn't be any longer but it's supposed to be the trip of our lives, I thought. So I added my pick which was Mexico and off we went. With our trip to Kenya we could fill a whole book (which we will btw). We went to several wildlife projects, such as the R.E.T.E.T.I., a community-based elephant and rhino sanctuary (all vlogs with engl. subt.) or to an orphanage run by only one woman who helped to get more than 200 orphans through school by herself and many other stories we didn't even edit yet. We were so impressed by the people of this country but we were also really exhausted after one month of traveling, filming and editing - we felt like we needed a vacation from our vacation. We concluded that this wasn't what our trip was supposed to be. So Hawaii was meant to bring the change. We planted Koa trees, Maria got herself a beautiful ukulele and then: rain. Yes - we had almost four weeks in Hawaii and it rained for three weeks. We remained optimistic but the truth was, we needed a change, a real adventure. One which can only be made more exciting by bad weather conditions. And suddenly I remembered that smile on my face back in my childhood days...
Our Epic Road Trip
It seemed to be the perfect idea to buy a used bug in Mexico, the country where bugs were made until 2003 - but little did we know. The bugs we saw in the first two weeks were in horrible shape and in the end we got so frustrated about it that we decided to buy the least bad of them. The car dealer lied about the mileage: it wasn't exactly the 30k miles it had on the odometer from what our mechanic found out. The guy then told us it's "la segunda vuelta" which means the odometer's second lap...The next day it all came together. Our 80 year old Airbnb host took us to a car dealership where he saw "a beautiful old bug" in the shop window which he didn't know anything about "but that it's beautiful." We went there and it was love on the first sight! "Heidi", a German old ladies name, is a 2003 bug, a so called "Última Edición" which means last edition. It had real 1200 miles on the odometer (by the time I'm writing this 7k) and even came with an A/C. We got all the paperwork done and started our trip!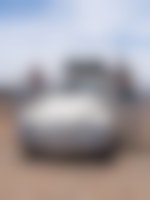 Proud VW owners in Baja California, the world's 2nd largest peninsula.
Mexico didn't feel insecure at all but it's good if you stick to some simple safety rules. The most important one: only travel at daytime.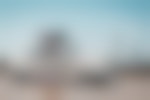 The A/C really saved us - Mexico is hot!!!
That's not a rooftop tent, we know - wait for it!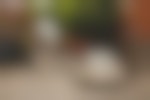 San Miguel de Allende, one of Mexico's beauties!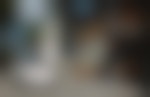 Made it to the US. That's a motel in Santa Barbara, two happy Germans and what's that on top of our bug?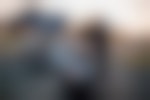 Right. It's a rooftop tent we bought in Los Angeles. Only problem: California was still very cold in May...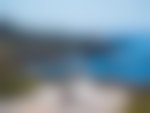 One of our highlights so far: Big Sur. Looking at this pic you can almost hear that unique sound of the Boxer engine.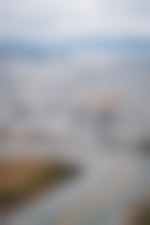 San Francisco. We visited an old friend and had so much fun here. The picture proves: Even 50HP can be lots of fun!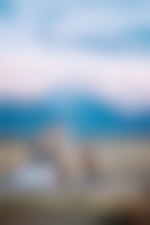 Even more than the national parks we loved places like this. Wild camping, mountains and hot springs. Perfect!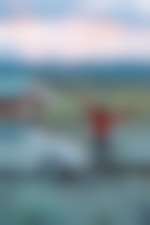 It's a simple formula: Being outdoors + epic sunsets = happiness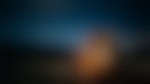 When it starts to get chilly you respond with coziness.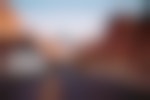 Valley of Fire, Utah - again: good to have A/C on board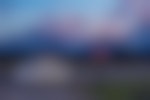 Grand Teton National Park took our breath away.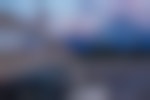 No Photoshop needed. We use Lightroom.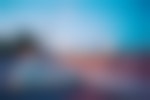 I'm a very lucky guy, I guess.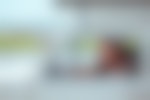 The coolest thing about our trip? It isn't over yet! We have about two month left driving all the way up to Newfoundland!
We hope that we managed to share a little of our roadtrip feeling and if you're not bored by us yet, feel free to follow us on Instagram, Facebook or on our website.
Listen to a podcast episode about Leaving the Frame here.

Hugs from Wisconsin!
Manuel and Maria
We want to acknowledge and thank the past, present, and future generations of all Native Nations and Indigenous Peoples whose ancestral lands we travel, explore, and play on. Always practice Leave No Trace ethics on your adventures and follow local regulations. Please explore responsibly!
Do you love the outdoors?
Yep, us too. That's why we send you the best local adventures, stories, and expert advice, right to your inbox.