September in South Dakota
Deeply underrated beauties nestled in the Black Hills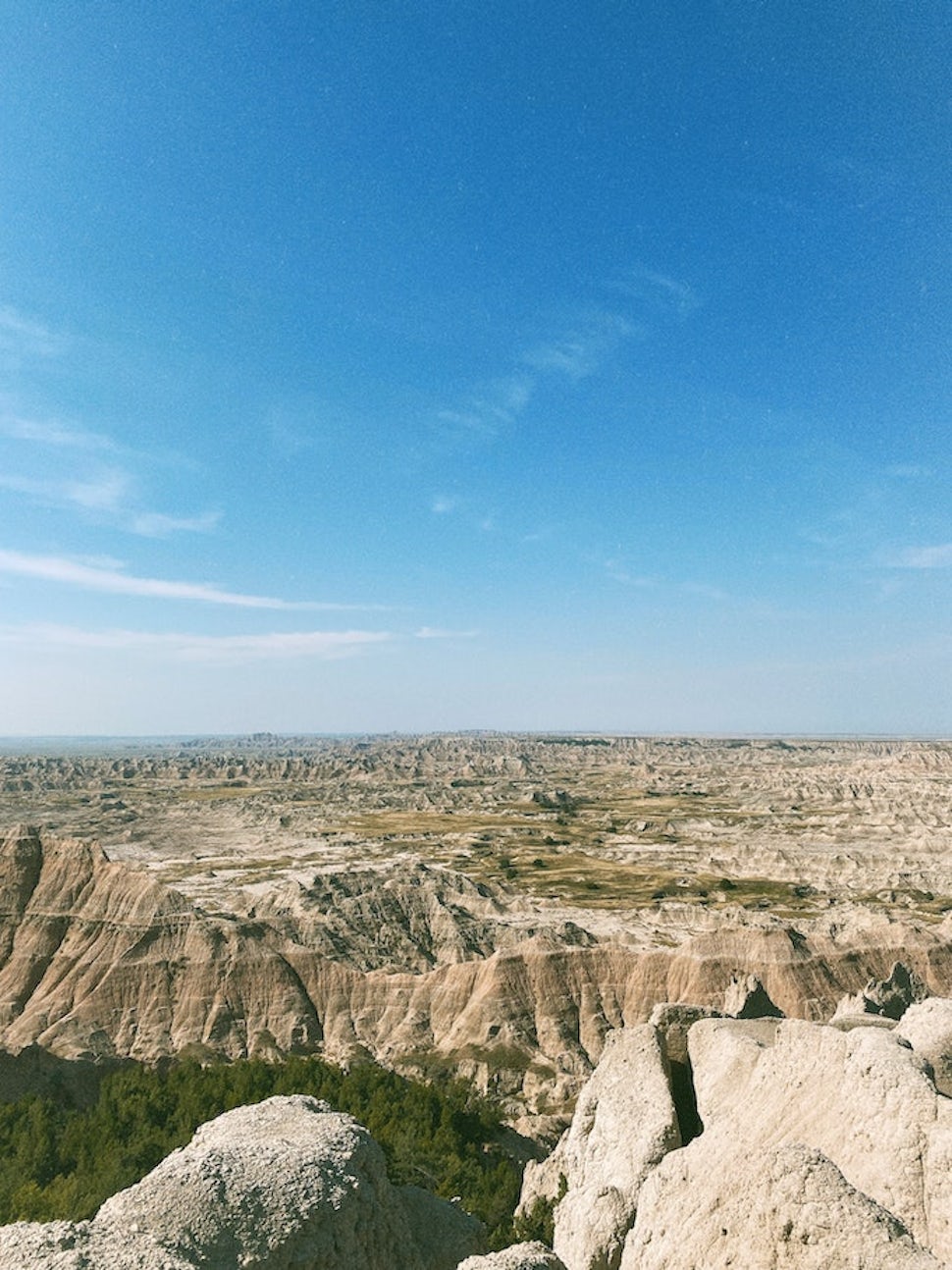 Howdy, South Dakota! 'Twas business that brought me to the Mount Rushmore state and man, work has never been so much fun. As a social media manager for a graphic design firm, sometimes we have to go get our inspiration for our National Parks artwork on foot and I've honestly been begging my boss to send me somewhere, ANYWHERE for over 6 years now. He finally granted my wish last year and my coworker and I ventured around 4 Parks in California.
As fabulous as California was, we battled extreme heat & wildfire smoke swiftly moving through our paths. Luckily, South Dakota offered blue skies and a high of 79 every day (no smoke it sight!). Our goal was to hit 2 National Parks (Wind Cave & Badlands) and see some other goodies along the way like Mount Rushmore and Custer State Park.
Day one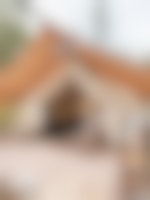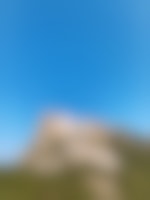 After flying into the unceremonious Rapid City, we headed to Keystone where we stayed at Under Canvas for our first stop at Mount Rushmore! For those unfamiliar with Under Canvas, it's an upscale glamping experience (no wifi y'all!). It was such a lovely start to the trip. The atmosphere was amazing, the bed was incredibly comfortable, and the dinner / beer selections were s'good. I'd recommend it to anyone who doesn't want to full-on camp, but still wants an immersive experience in the Black Hills.
One of the best parts was that we could see Rushmore from our campsite and we were able to catch the lighting ceremony in the evening over our dinner outdoors. Under Canvas includes an array of amenities, but the cherry on top was the free s'mores and card / board games available to everyone. Since we were only staying for 1 night, we opted for the Safari Tent (the cheapest option offered).
After checking in, we took the 10 minute drive from our campsite to Mount Rushmore. There's no entrance fee, but you do pay $10 for parking — the good news is, the parking ticket is good for 1 year so you can come in and out anytime for 365 days. Pro tip: Mount Rushmore is a prime people watching spot. There's only 1 trail that goes around the memorial, but from that short walk you get to see different angles of the 4 presidents and read info about them along the way. The mini museum & theater in the visitor center offered extensive history and information. Don't leave without stopping to get some ice cream!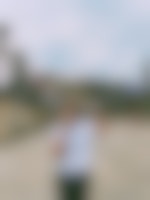 After we checked Rushmore off our list, we continued on through the Black Hills to reach Custer. From what I read online, Custer was apparently supposed to be underrated and while it had a State Park status, it could easily be bumped up to National Park level.
My intrigue & exploration paid off: I loved Custer. The town itself had a downtown area full of little shops, a couple restaurants, and an ice cream parlor. We stayed at the Buffalo Ridge Resort in a modern luxury wedge cabin, about half a mile away from downtown and a few minutes from the entrance of Custer State Park.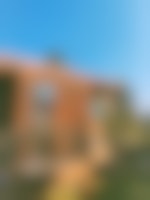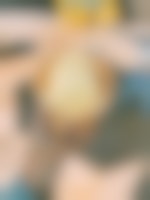 Our dining consisted of Black Hills Burger & Bun, The Begging Burro, Mount Rushmore Brewing Company, Miner's Cup, and Horatio's Ice Cream Parlor. While there aren't many options in Custer, these were all delicious. For the State Park, there are 3 drives that are highly recommended: Iron Mountain Road, Wildlife Loop Road, and Needles Highway.
Before we hit the road, we decided to get a close-up view of Custer via horseback riding. Blue Bell Lodge Stables are the only stables within the bounds of the Park so our hour-long ride was peaceful & beautiful from start to finish.
Our first drive was on Wildlife Loop Road which didn't disappoint. Prairies resembling Windows 98 desktop wallpapers surrounded us for miles until we turned a corner and BAM. Bison galore were surrounding us. Walking in the road, roaming on the hillsides, reminding that it's them in their natural habitat and we're merely visitors.
We rolled down our windows, slowly passing them at a 5 mph speed whispering to ourselves partially because we didn't want to agitate or rile them up, but also something about these giants commands complete respect and reverence.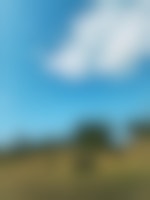 After oohing and ahhing our way through Wildlife Loop Road, we made our way to Needles Highway. My favorite part of the Park! This windy drive cemented my opinion that this could be a National Park one day. The Needles were proposed as the first spot for Mount Rushmore, but the rock was too soft and the tribes on the land didn't agree with it, so they moved the idea to where it is now in Keystone. The views were breathtaking and it lead us to The Needles Eye Tunnel which was a highlight! It was a unique spot and made the Park distinctive.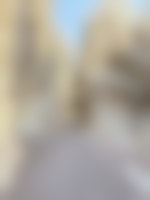 Taking the rest of the Needles Highway, it lead us to Sylvan Lake. We intended on kayaking the following day, but the passing showers and slight drop of temperature steered us away. Fun pop culture fact! National Treasure 2 was filmed on Sylvan Lake. Yep, Nicolas Cage walked these hollowed grounds in the search of treasure — a visitor center full of info and artifacts featured a huge poster of him smack dab in the middle of it all.
Day two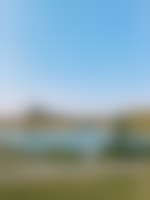 Our second day in the city of Custer began with a cave tour in Wind Cave National Park. The temporary gloomy weather made for a perfect situation to spend time underground in a cave. The Garden of Eden tour is an hour long and is considered the easiest one. The history of Wind Cave contains rich stories of Native Americans who held, and still hold, the land to be sacred. It was another opportunity to learn the importance about where we were and be humbled by those who came before us.
Above ground, we took the short Prairie Vista Loop to view the rolling hills up close. We were excited to see Beaver Creek Bridge, but unfortunately due to construction and maintenance, was closed. After our tour, we made our way back into town to eat lunch and then hit Iron Mountain Road (really scenic & stunning!) to wrap up our time in Custer State Park.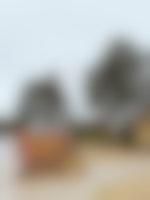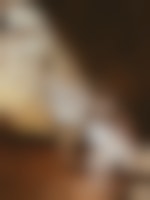 We gave Custer a g'bye kiss and headed to Badlands! About an hour and a half from where we were, but the drive through the Black Hills were unbeatable. We ended up staying in the tourist trap town of Wall (population 800). There are a thousand billboards for Wall while you're on the way there, and it was made famous after becoming a frequent stop for folks on the road. The drug store in town gave it its name known to everyone as Wall Drug.
We headed to the northern entrance of Badlands National Park to get a lay of the land. The next hour or two was spent scanning the map to see all where we wanted to go and stop at lookouts just to soak it all in. The dining options in Wall are….. limited. A Subway, Dairy Queen, and 2 sit-down restaurants are literally all there is. Opting for sandwiches for lunch, we ate up and went to our cabin — Frontier Cabins, that is! Another entrance to Badlands was just a couple miles away from our cabin so we were able to get in and catch the sunset quickly.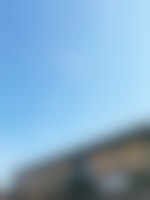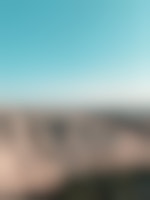 Like a lot of places I've been, it's difficult to capture just how beautiful a place is and how intricate the details are. The wrinkles in the earth, the shades of browns and reds that transcend as the sun moves, the dry mounds of rock complementing the deep greens of the prairies surrounding them. It almost looked like models of what larger mountains looked like.
After the sun dipped, we headed back to Wall Drug to dine at Badlands Saloon and Grille.
Badlands is an open trail Park so while there are set hiking trails, you can roam wherever. The 4 trails we hit were: Fossil Exhibit Trail, Door Trail, Window Trail, and Notch Trail. All not too strenuous as the sun beat down on our faces & shoulders.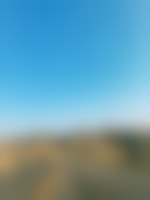 The only place that offers food within the Park is at Cedar Pass Lodge. It's cafeteria-like food, but offers A/C and cold drinks so I was a grateful gal. My job running around these Park is two-fold: taking reference photos so our designers can create new posters of different perspectives, and to take product photos of the National Park themed merchandise we offer. After we got all that we felt like we needed, we headed out of the Park in the late afternoon and made one more stop before making our way back to Rapid City.
The Minuteman Missile Historic Center is just outside the bounds of Badlands. It illustrates the history and significance of the Cold War, the arms race, and intercontinental ballistic missile development. During the Cold War, a vast arsenal of nuclear missiles were placed in the Great Plains. Hidden in plain sight, for thirty years 1,000 missiles were kept on constant alert; hundreds remain today. The Minuteman Missile remains an iconic weapon in the American nuclear arsenal. It holds the power to destroy civilization, but is meant as a nuclear deterrent to maintain peace and prevent war (NPS).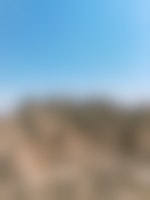 South Dakota really wowed me! So many different environments within a relatively small radius: hills, forests, prairies, caves, fossil beds. With vast wildlife of bison, prairie dogs, antelope, pronghorn. History that begs to be known and remembered. There's much to see & discover and having fabulous weather really does make the difference. Here's to marking off another state and more Parks off my list!
Follow my website and Instagram for more!
The best way to end this post would be to share a link to the story that was told to us on our tour in Wind Cave called the Lakota Emergence Story.
We want to acknowledge and thank the past, present, and future generations of all Native Nations and Indigenous Peoples whose ancestral lands we travel, explore, and play on. Always practice Leave No Trace ethics on your adventures and follow local regulations. Please explore responsibly!
Do you love the outdoors?
Yep, us too. That's why we send you the best local adventures, stories, and expert advice, right to your inbox.