Canoeing Canada's North: The Easiest and Most Accessible Paddles Near Whitehorse, Yukon
For beginners or those wanting to experience the larger than life nature at a relaxed pace, a quick guide to where to take your canoe or kayak while visiting Whitehorse, Yukon.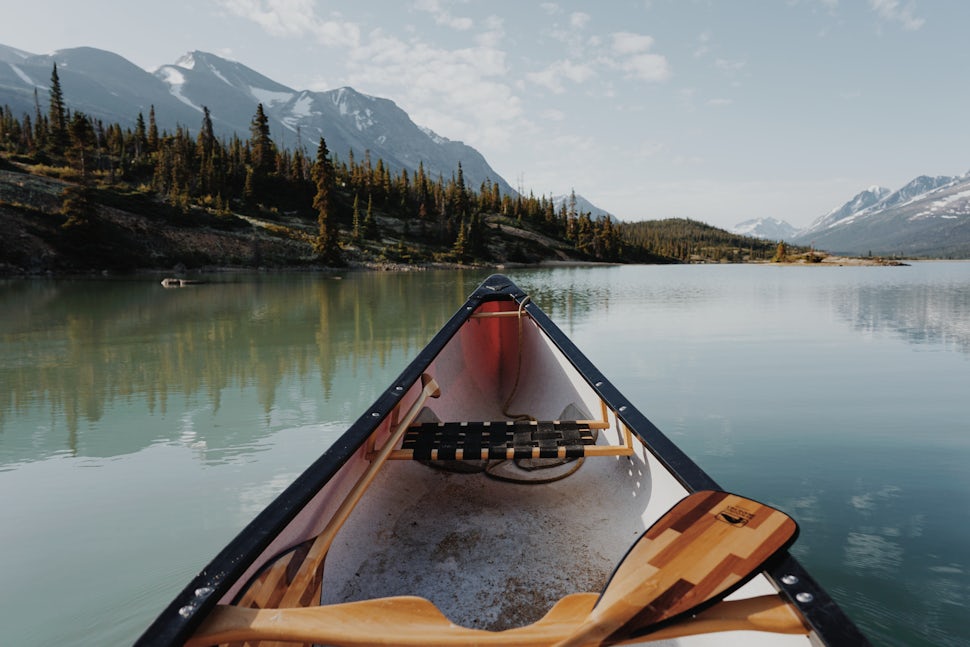 Wild. Larger than life. Just a couple of descriptions you'll hear thrown around about the Yukon.
It was these adjectives that inspired me to visit, and these reasons I decided to move here.
Adventure is literally on everyone's doorstep here, even if you're in the capital. Subdivisions are surrounded by wilderness, greenways lead to hiking trails that collectively add up to hundreds of kilometres in length. A mighty river system of Canada cuts through the downtown corridor and meanders its way north until you reach our next largest city of Dawson. The few towns that dot the river between Whitehorse and Dawson have little more than a few hundred people, each of whom is likely no stranger to the outdoors.
Lack of population means that one can forever find solitude, places as wild as they are beautiful.
It's also an intimidating fact. Countless bodies of water, from frigid lakes to rivers and creeks that fluctuate greatly in the short summer months, where to begin for paddling adventures can be overwhelming.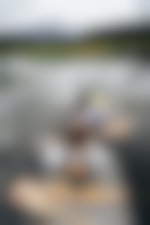 We were no strangers to paddling, however, when we picked up a used canoe off Up North outfitters in the spring, it had been close to a decade since we practiced our 'J' strokes, and it would be the first time bringing our toddler on an overnight paddle in the north.
We learned quickly that things we could handle solo in a kayak were not things conducive with paddling with a toddler. Those epically long battles with waves and wind were not something we were looking for.
Instead, we focused our summer on finding excellent day trips in calm waters with the option to find overnight campsites in the backcountry. Since only one of us could ever paddle at a time, it was paramount that all our canoe trips were easy and scenic, since entertaining a little one in a 17ft canoe can be a challenge.
What we discovered, the Yukon has a mighty large list of beginner friendly paddles. Here are a few of our favourites:
Day Trips
The Yukon River
Nothing beats floating down the emerald green waters of the Yukon River. Nearly 3,200km long, this is one of North America's mightiest river systems. Starting in the glaciers of the White Pass, eventually pouring out into the Bering Sea, the Yukon / Alaska river is most famous for transporting prospectors to the gold fields of the Yukon during the last great gold rush.
The Yukon River has multiple options for day trips and the best ones are near Whitehorse. It's here that the river still runs an emerald green and is so clear you may even be able to spot salmon that are nearly 3000km into their spawning run.
The Army Laundry to Schwatka Lake option is a 1-1.5 hour float through the basalt Miles Canyon. The Downtown to Takhini River Bridge option, 3-4 hours, will take you through sandy cut banks with eagles nesting in the boreal forest that stretches endlessly from every cliff.
These days, it's accessibility and proximity to the City of Whitehorse means that this is the easiest of day trips, so long as you can arrange a shuttle or have two cars for a pick up and drop off maneuvering. Outfitters like Up North Adventures provide pick ups or drop offs whether you rent from them or not, for those needing it.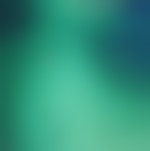 Chadburn Lake
A local favourite, this is actually part of the largest park in Whitehorse. It's also one of only a few nearly swimmable spots which makes the boat launch feel somewhat congested at times.
Not to worry, take five minutes to ply the emerald green streaks of water and you'll be off on your own to find sunken forests and loon filled islands.
Best part? Getting here takes no more than 15 minutes from Downtown Whitehorse.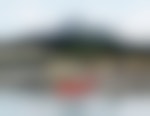 Takhini River
Maybe this one shouldn't be in the easy category since it was 37km long, but it wasn't challenging in the slightest. One just needs a great deal of time, patience, and snacks to tackle this river section.
Be warned the lower Takhini is popular with Whitewater kayaking, but where those play boats take out is the best place to put in for an easy day trip. Views galore, calm waters and only just a few sandbars to look out for - this one is great for those who want a challenge in distance without having to face a challenge in difficulty.
Worth mentioning that as this is a river trip, a shuttle on the highway between drop off and pick up would have to be arranged and several canoe outfitters in town can help. For information on put in and take out, follow this link.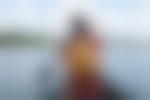 Tagish Lake
If you are looking to rent, or put in your boat with a stop at a restaurant or resort with a view, Southern Lakes Resort is situated at one of the calmest spots on Tagish Lake. Notorious for bad weather and big wind, this section was quite calm for the three days we paddled around it.
It's a great option for those who want some comfort yet access to scenic paddling without much effort. Bonus since they rent out canoes for a fair fare.
Easy Overnight Trips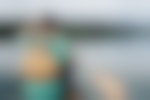 Snafu Lake
About two hours from Whitehorse, Snafu Lake is accessed by a popular campsite in summer with a lake that remains mostly calm even when other lakes would be full of whitecaps.
Pack your gear and head any direction. We picked an island no more than 2 km away from the campground but due just east of our put in, and felt like the whole world was ours for the night. Rumour has it that if you love portaging, you could spend a good few days discovering the many other lake chains that connect to this one accessed by crossing over a few beaver dams.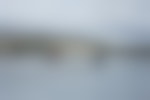 The Yukon River
So good I had to mention it twice. A popular overnight option is to go from Downtown Whitehorse to Lake Laberge with a rest stop at Egg Island. Camping on an island in the middle of the river? Hard to beat really.
------------------------------------
As mentioned, there are hundreds of lakes and rivers that make up the Yukon Territory. Stay tuned as we spend more time in our canoe, discovering paddling spot that make this territory special. I'll follow up with a post eventually on the best paddle trips further from Whitehorse, in the meantime follow along with @meandertheworld to keep up to date with our Yukon adventures.
We want to acknowledge and thank the past, present, and future generations of all Native Nations and Indigenous Peoples whose ancestral lands we travel, explore, and play on. Always practice Leave No Trace ethics on your adventures and follow local regulations. Please explore responsibly!
Do you love the outdoors?
Yep, us too. That's why we send you the best local adventures, stories, and expert advice, right to your inbox.