Ultra, Adventure, Trail Running the 50-mile Zion Traverse
How I ended up running nearly two marathon lengths through Utah's desert, and why you should too.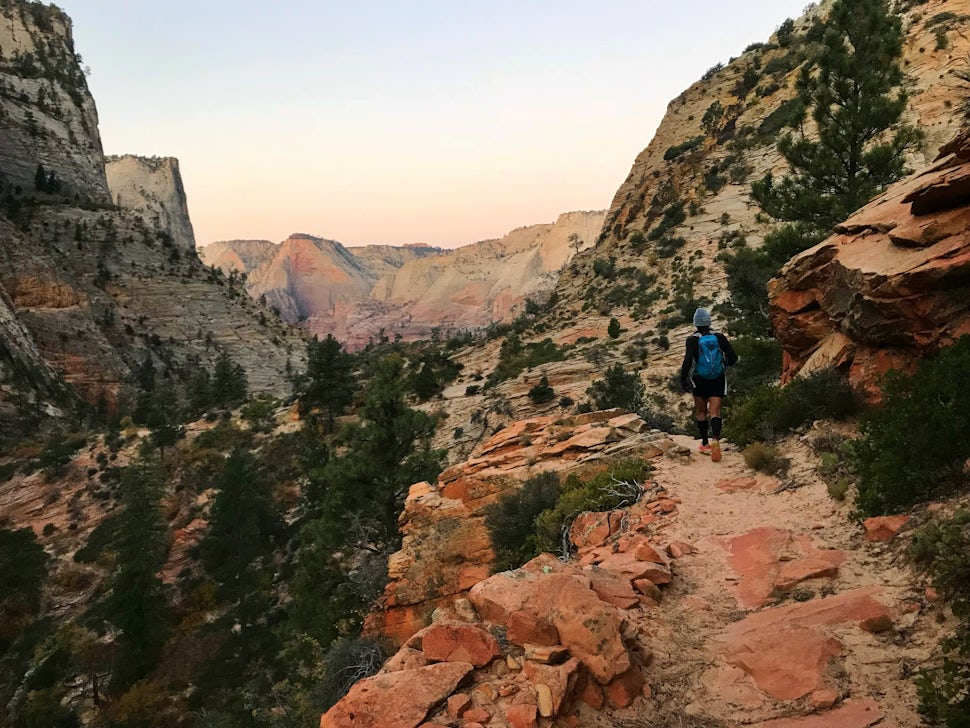 Thud, thud, thud.
My knees feel every inch of the ground as I pound the trail again and again, each step sending an electric shock of protest up each leg. My forehead, neck, and arms are coated in a thin veneer of salt that feels like sandpaper in the baking desert sun. I've been taking meticulous care of my hydration and nutrition, yet am somehow accompanied by a constant hunger and thirst. I breathe through hollow, rapid gasps. Anguish paints my face. I've never felt more alive.
Two years ago I was invited to run 46 miles across the Grand Canyon, and I laughed. Plain and simple: I didn't think I could do it. But my adventure partner Nina convinced me to try, and I did, shocking myself as the reality of success set in. I wasn't fast, I didn't win any awards, and that's what was most beautiful about it. Adventure running stripped me of pressure: The pressure of time, competition, and performance anxiety. In the 24 months since I'd completed the Grand Canyon's Rim-to-Rim-to-Rim, my entire philosophy of running shifted. I didn't sign up for any of my typical twice-a-year half marathon races. I stopped looking at trails as training grounds. Frankly, I couldn't tell you what my last race time was.
Every runner gets stuck in a rut occasionally. This day's particular rut had been miles long, and was characterized by overgrown desert brush that scratched my legs and slowed me down. My face pointed towards the earth, hands on my thighs as I trudged slowly behind Nina, ascending the final crux of the canyon wall with my lungs and heart working furiously. Reaching the plateau, I straightened my back and lifted my head and saw what I'd come here for – what I'd traded a bib number for – untouched, bewitching wilderness.
Today, I'd still choose a high five over a medal any day. Today I run places, not races.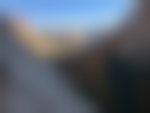 DEFINING MY OWN SUCCESS
Maybe it's important to clarify what "success" meant to me in the Grand Canyon, and what I was chasing in the scorching desert sun of southern Utah on this day. I was running for completion.
Choosing adventure runs over races gives me so much more freedom. Freedom of pressure, sure, but also the freedom to do what I want. Outside, competition matters a whole lot less than safety. I'm there for the sake of being there, I'm there to enjoy my surroundings and come home in one piece. I allow myself enough time to soak in the sights, get a little lost, with plenty of room for a spontaneous sun tan break or jump into an alpine lake. I measure my accomplishment by my safe arrival to the parking lot – and by how much fun I can have along the way.
Running allows me to experience more, in less time, with fewer things weighing me down. Visiting landmarks of the Seven Wonders of Oregon, catching the highlights of epic Big Sur beach trails, and now, experiencing Zion National Park for the very first time... I've packed more in my last two years of adventure running than I did in ten years of road races.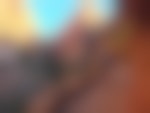 FALLING FOR ADVENTURE RUNNING
We pass horse droppings and half a dozen backpackers on the West Rim Trail, about halfway through the Zion Traverse. I have a momentary twinge of jealousy: Their slow pace, unbothered by time, walking unrushed towards their evening's campsite. It's always around the middle that I find myself dreaming of the end. Cold Gatorade and hot burritos edge their way into my mind. Suddenly, the trail drops and I can see the single-track stretching off into the distance. I let myself fall... or fly.
Hiking, scrambling, and climbing have always been my favorite ways to enjoy the outdoors, and at some point in time, I fell into running in the same way. Literally.
Walking downhill was exhausting, and so I started to let gravity do the work. I could shave off minutes of slow, monotonous descents if I simply lengthened my stride a little. I literally fell into running, and eventually that falling began to feel like flying. By simply "shaving off" minutes, or hours, I could squeeze a week-long backpacking trip into a single day. Over time it became clear that this sport would change everything I'd thought about what was truly possible.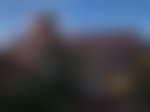 BREAKING GOALS TO MAKE NEW ONES
"I'm never doing this again," Nina tells me at mile 42. I try to hide my ear-to-ear smile, having heard this exact same phrase from her on countless prior trips. Hiking in the Sierras, Backpacking through Argentina, mountaineering in India... Nina and I have been through a lot together. I entertain her protests with an understanding silence, though I know her better than to take her at her word.
This is the point we reach shortly before breaking, though we never quite get there. We push and push ourselves, offering encouragement and snacks, placating our screaming muscles with salt and stretching... We're running on fumes, but we're still running.
Finally, the light of our headlamps catches a sign in the distance: We've reached the trailhead. Our final few steps feel quiet compared to the morning's thuds, solid pavement replacing soft sand. We don't say anything to each other, sharing a glance and letting the echo of our high five reverberate throughout the valley.
Travel objectives, personal goals, adventure bucket lists... there's a lot to pack into life. For now, I'm just trying to keep up, and see as much as I can along the way.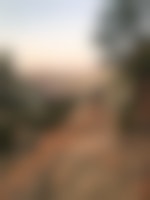 For more details, here's our Strava track of the Zion Traverse.
Keep in touch! If you're a mountain runner in the Seattle area, I'd love to get out in the dirt with you. Shoot me a message at @rachydavy.
We want to acknowledge and thank the past, present, and future generations of all Native Nations and Indigenous Peoples whose ancestral lands we travel, explore, and play on. Always practice Leave No Trace ethics on your adventures and follow local regulations. Please explore responsibly!
Do you love the outdoors?
Yep, us too. That's why we send you the best local adventures, stories, and expert advice, right to your inbox.