Recreating Outdoors to Connect not Compete
Reflections from the Writers Residency for Underrepresented Storytellers and appreciation for my favorite "hiking" spot of the year Gold Creek Pond.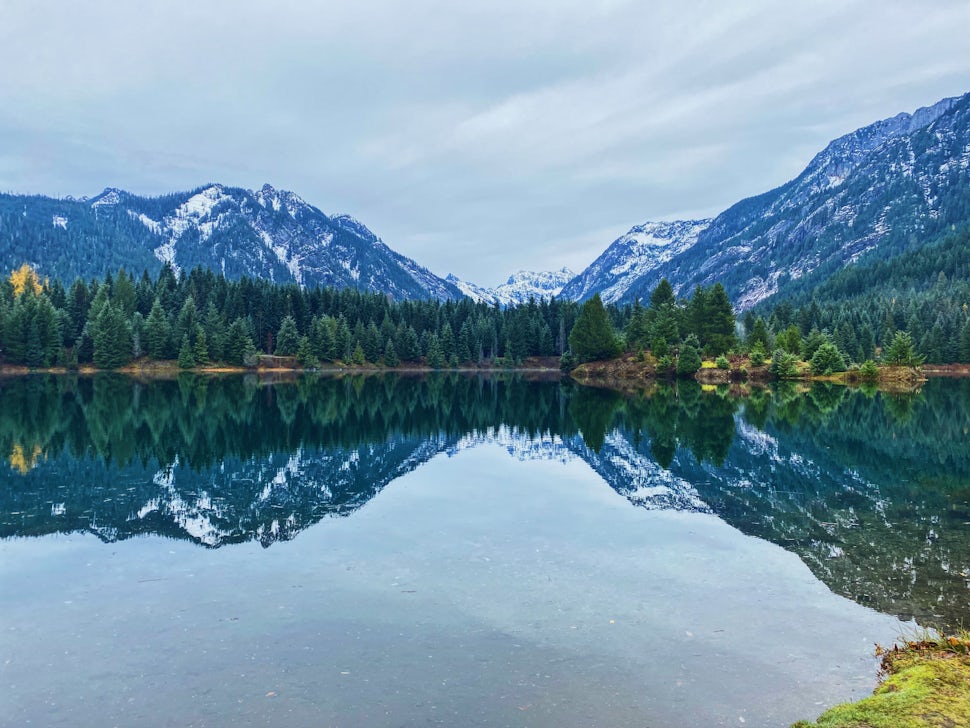 To start, I would like to share my gratitude for The Outbound Collective for giving me the opportunity to be part of their Writers Residency program in 2021.
Despite having my writing published by the collective I still find myself struggling with the imposter syndrome that comes from being a racialized woman in the "outdoor industry." Because of the way our society is structured, what should be a leisure and healing activity has turned into a 'market' and a competition. Compete for who can climb or hike the furthest, who can endure the most extreme outdoor conditions, or who can sport the most current outdoor gear. For me, that is not why I spend time outdoors.
I am not saying that folks who set personal goals when it comes to outdoor recreation are in the wrong. I think it's healthy and beneficial to set personal goals and push ourselves to explore new limits we didn't think were possible. However, comparing our personal goals to those of others with access to different resources can be detrimental to community building.
For example, I am a full-time Multicultural Project Manager for a Seattle-based non-profit AND a multimedia storyteller through my platform. And that is just in my professional life, let alone all the ways I try to show up for my intimate relationships. For me, having the time to recreate in the outdoors isn't always as accessible as I wish it could be. Which is why in the last six months I have used this residency to foster a deeper connection to nature, rather than to meet false expectations.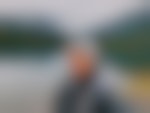 Lower level of difficulty doesn't mean less rewarding
My favorite hike that I had an opportunity to visit at the start of this year and towards the end of 2021 is Gold Creek Pond. The 1-mile trail around the pond is ADA-accessible and stroller-friendly. It is not a difficult hike by any means, which makes the extraordinary views of Kendall Peak, Rampart Ridge, Chikamin Peak and Alta Mountain almost unreal and "too easy." That is what I love about Gold Creek Pond - this majestic trail located on Wenatchi territory is here for all to enjoy no matter your ability or experience recreating in the outdoors. In addition Gold Creek is less than 2 hours from my home near Seattle, so it feels accessible in terms of transportation as well.
The first time I visited Gold Creek was with the Northwest Avalanche Center who provided myself and other women of color the opportunity to be a part of one of their photoshoots during a snow shoeing trip around the pond. The second time I visited Gold Creek was in early November, shortly after Dia de los Muertos (Day of the Dead) and right before the ground became covered in snow. The timing is significant because I really felt a calling from my ancestors to spend time in nature as this special time of the year came to a close for us. Especially with the passing of my father this year, these past six months of my life have been filled with deep reflection and looking inward at my lineage, which inherently drives me to reflect on my connection to land, as I discussed in my first piece for The Outbound.
Despite it being a Saturday, I decided to wake early and arrive before the trail started to get crowded. I took my time walking up to the pond, even though the walk is probably less than 15-minutes. Once again I felt a loss of words upon arriving at the mountainous view. I took a moment to thank the Wenatchi ancestors for allowing me to spend time in their ancestral lands.
By the edge of the pond, just inches from touching the water with my foot, I welcomed my ancestors and brought both groups of peoples together in my prayers as I took in the morning. After a moment of prayer I embarked on the most peaceful 1-mile walk you can imagine. Through my headphones, I listened to one of my favorite pirekuas, our Indigenous songs, called "Los Viejitos", The Grandfathers. Walking to the beat of the song made me feel connected to home and like my father was walking beside me. He used to be part of the Viejitos dance when he was younger.
I am so thankful for Gold Creek Pond because no matter the time of year it will always provide you with an opportunity to walk and focus on your inner thoughts, rather than focused on the difficulty of the journey. You can also enjoy Gold Creek in other ways that feel right for you. When I was visiting, I saw several families with small children taking a stroll, and a couple sitting on a bench enjoy a romantic morning coffee. Sometimes, that's all our spirits need. A moment of reflection and a moment of connection to remind us we are never alone and there is always something to be grateful for.
We want to acknowledge and thank the past, present, and future generations of all Native Nations and Indigenous Peoples whose ancestral lands we travel, explore, and play on. Always practice Leave No Trace ethics on your adventures and follow local regulations. Please explore responsibly!
Do you love the outdoors?
Yep, us too. That's why we send you the best local adventures, stories, and expert advice, right to your inbox.