7 Ways To Get Ready for Hiking in the Alps
Preparation makes for a great trip.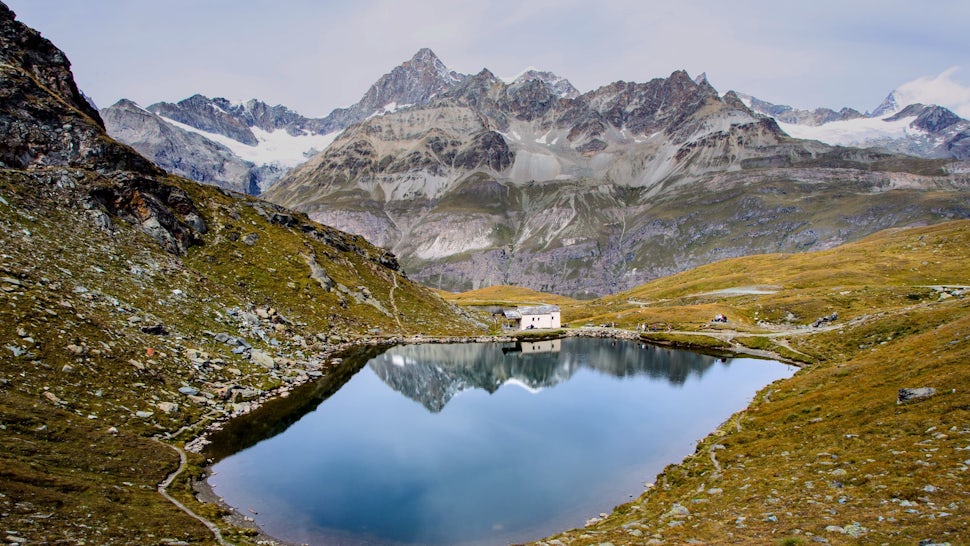 People have been trekking through the Alps for centuries, pushing their legs and lungs as they enjoy the beauty of snow-capped peaks, wildflowers, charming villages, and alpine meadows. It's a must-do adventure for all lovers of mountains, and it pays to prepare your body (and your gear!) so you can make the most of your trip.

To get the skinny on how to best do that, we checked with our friends at MT Sobek, the adventure travel company that has been leading trips in the Alps for over 50 years. They recommend these seven tips to get ready for the journey of a lifetime.
Get Hiking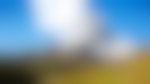 The best way to get ready for a big hike is to (wait for it...) go hiking! On MT Sobek's Alps treks, you'll be hiking an average of eight to ten miles, with 2,500-feet of elevation gain and loss each day. For those doing the even more grueling Haute Route or Bernese Oberland tours, the mileage and elevation are even higher. So, to prepare, make sure that at least one workout per week is a hike of eight to ten miles on hilly terrain.
If you don't have hills available near you, do your steps by climbing up and down stairs at a park or stadium, or head to the gym and do some distance on a stair machine. Like hiking on trails, these will get your quads and knees ready for the impact of traveling on steep paths.
Before your tour, try to get in at least one full weekend of hiking in the mountains to get a good feel for back-to-back hiking days.
Build Muscle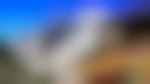 While you're hiking, be sure to carry some weight in your pack. Get a day pack that is between 22 and 30 liters in size that has both a sturdy hip belt and sternum straps. Start out by carrying your water, snacks, and the same gear you plan to wear in the Alps (this should be about 10 pounds total). Once you're used to that, start adding weight in two- to five-pound increments as you get closer to your trip. Bags of rice work great and are really flexible in your pack. If you don't have that much use for rice, just add more water bottles—one liter of water weighs about 2.2 pounds.
Carrying weight builds muscle and simulates the experience of hiking at higher altitudes. Bonus: this exercise will help you break in your day pack for trekking, too! Make sure the weight is comfortably situated and doesn't stress your back or shoulders.
Do Your Cardio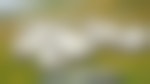 You may be thinking, "Cardio? Groan!" right now, but you won't be sorry once you arrive in the Alps. Start at least six months before your trip to get in the best possible cardio condition. Check with your doctor first before starting a cardio exercise program to make sure you're cleared for it, and to determine your target heart rate for exercise.
Plan to do cardio several times per week, and switch it up between activities like walking, biking, running, and swimming to keep it interesting. Start out gradually, especially if it's been a while since you had a dedicated exercise regimen and increase your training to four to five times per week for 40 to 60 minutes at a time. Trust us, when you're climbing a steep pass in the Alps, you'll be grateful you did.
Get Your Clothing Right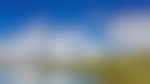 It's not unusual to get all four seasons in one day in the Alps, so getting your clothing dialed in is critical. You'll want to pack all of the essential layers and equipment needed to keep you dry, warm, and safe.
MT Sobek's packing list is customized specifically for your trek by the Program Director, so follow it carefully. It's always better to bring a bit too much than not to have enough. Hiking in varied conditions before you head to the Alps will help you determine what combination of layers works best for you, and to get you comfortable with all your gear.
Be sure to have a rain jacket with a hood, rain pants, a warm hat, and waterproof gloves or mittens. Bring a fleece or down jacket to help keep your core warm when you stop hiking to grab a snack or to snap a shot of the beautiful scenery (especially for tours in the border seasons of June and September).
Bring medium-weight hiking boots that have sturdy lug soles, are waterproof, and have ankle protection. Break them in before you go (there is nothing worse than multiple days of hiking in un-broken in boots!).
Use Trekking Poles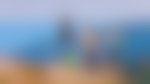 MT Sobek suggests that anyone trekking in the Alps invests in a good set of hiking poles. Trekking poles assist with balance, and can also alleviate the constant pressure that hiking puts on your knees and joints. When hiking on very steep, uneven, rocky terrain for six to eight hours per day, multiple days in a row, your body will thank you for the extra support that poles provide, no matter your age.
Buy a new pair of poles before your trip and get used to them before you leave by taking them on your training hikes. If packing them is a pain, you can also purchase a set from sporting shops in Chamonix or Grindelwald once you arrive.
Be Kind to Yourself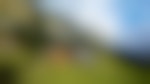 When training, be careful to push yourself at a safe pace incrementally. You want to improve but shouldn't hurt yourself while doing it. Over-training can lead to stress fractures, pulled tendons, or worse injuries that may jeopardize your upcoming trip. Be sure your training plan has adequate rest days in it, and back off your training in the weeks leading up to departure.
If it looks like it's going to be hot during your tour, considering bringing some powdered or pill electrolytes to replenish minerals lost by sweat (this is particularly important for those who are prone to sweat heavily). Also, be super kind to your feet in both training and during your trek. Wear liner socks or use moleskin to reduce friction within your boots and discourage hot spots and blisters. And don't forget to clip your toenails!
Acclimate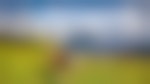 MT Sobek's treks to the Alps do not include mountaineering or peak summiting, but even so, those who live at lower elevations will feel the difference between sea level and 8,000 feet (the Haute Route makes it up to 9,800 feet). You might find yourself unexpectedly out of breath or may develop an unexplained headache once you start hiking in these higher elevations.
Consider arriving a few days before your hike to acclimatize in the mountain villages. If you're feeling out of sorts on the trail, don't be afraid to tell your guides. They are expert mountaineers and can help you get a feel for the day's activities and how they may affect your symptoms.
Are you ready to join MT Sobek on a tour of the Alps? Check out all their options!
All photos courtesy of MT Sobek
We want to acknowledge and thank the past, present, and future generations of all Native Nations and Indigenous Peoples whose ancestral lands we travel, explore, and play on. Always practice Leave No Trace ethics on your adventures and follow local regulations. Please explore responsibly!
Do you love the outdoors?
Yep, us too. That's why we send you the best local adventures, stories, and expert advice, right to your inbox.