Celebrating Women in Travel: A Spotlight on Courtney Dunagan
"We shouldn't let anything hold us back from experiencing all that the world has to offer us."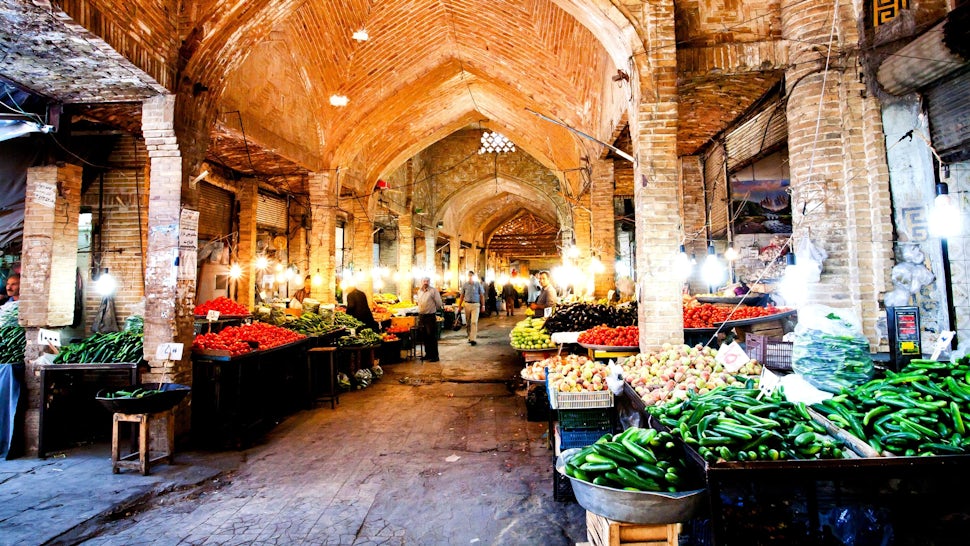 March is Women's History Month, a month dedicated to "commemorating and encouraging the study, observance and celebration of the vital role of women in American history." It's also a month celebrate the amazing women of the present, and phew, is the adventure world chock-full of incredible females.
One such woman is Courtney Dunagan, the Manager of Operations and Partnerships for adventure travel leader MT Sobek.
A Passion for Travel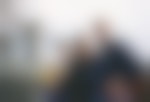 Over the last 32 years, Courtney has traveled to 60 countries. She's climbed glaciers, ridden camels, explored churches and temples, hiked over passes in sleet, rain, and snow, eaten street food, and wandered through busy markets.
Her passion for travel and adventure started years ago when Courtney was nine. She explains, "My parents took my brother and me on a trip to England and Ireland when I was 9 years old. We had a really long layover at Charles de Gaulle Airport but our parents rushed us off the plane regardless with these huge Cheshire cat grins. We ran through the airport to the train station, barely making it through the closing doors. When my brother and I asked where we were going they told us we had to hurry so we could make it back in time for our connecting flight but that it was very important for us to experience all the magic that travel had to offer in our first trip. A short train ride later and I was standing absolutely awed under one of the most iconic symbols of travel, the Eiffel Tower."
"Their lesson was a very profound one for us that day and influenced the entire way that I've lived my life," Courtney says. "We shouldn't let anything hold us back from experiencing all that the world has to offer us. Because if not today, then when?"
A Career in the Travel Industry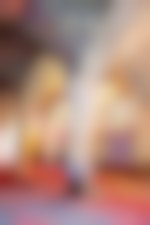 With such an impressive travel portfolio, you might think that Courtney has been in the travel industry her whole life. Not so, she says. Her path had plenty of ups and downs.

"Prior to joining the travel industry, I had a few career paths, which felt very aimless and daunting," Courtney says. "Before I found MT Sobek, my family and friends advised me to find my bearings by looking around and creating a list of all the things I love rather than focusing on the feelings of failure. This search was daunting but I stumbled upon a photo of the Nasir-ol-molk Mosque. Its rainbow mosaic tiles and stained glass not only colored all the walls but instantly reinvigorated my passion for travel. That places like that actually exist at all is the reason why I want to visit them and why I started traveling in the first place."
"It was disheartening to find out that the mosque was located in Iran, a place I thought I would never get to travel to," she shares. "A few days later, I applied for a job at MT Sobek and went on to become the Adventure Coordinator for Asia. A position that coincidental enough included coordinating our Treasures of Iran trip. Within a year, I was sitting in the exact spot where that old photo of the Nasir-ol-molk mosque was taken. That moment in that mosque will forever be my favorite travel memory."

Inspiring Intrepid Women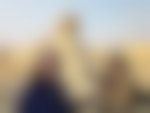 What does it mean to be a well-traveled woman in this day and age? Why spend your time exploring new places?
"There is so much meaning out in the world beyond our own selves," says Courtney. "And this is difficult because you can only see as far as you can think. But travel has the ability to expand the mind. It gives you a hunger to see everywhere, do everything, and meet everyone. And the more that women go out to see, the more we become capable of seeing and doing."

Where to Next?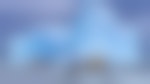 Seeing 60 countries in 32 years is remarkable, but Courtney isn't planning on stopping anytime soon. Where is she headed next?
"I'm going to Antarctica!" Courtney says. "For as long as I can remember, I've wanted to walk the earth and capture it. 60 countries & 6 continents later and the earth still grows more beautiful to me every day. But my ultimate wish (on this planet at least) as always been to step foot onto Antarctica and now I can say that in a little under a month, I will!"

"Antarctica isn't just a place to me," she continues. "Its borders migrate, and landmarks melt. Its populations are counted by pods of whales and its cities are inhabited by penguins. It's hundreds of shades of blue and white. You can sit on the banks of a 10,000-year-old iceberg as it slowly disappears into the ocean. As history melts away, you breathe in air that's been released after millions of years, frozen in ice. Antarctica is impervious to thumbtacks in maps and flags planted in soil. Antarctica is only called a continent for as long as we continue to believe it is one, especially in light of the current climate crisis. Antarctica isn't a place. It's a feeling."

MT Sobek is an industry leader in adventure travel, offering trips to more than 200 destinations across the globe. Learn more, and find your next adventure journey, at MTSobek.com.

Photos courtesy of Courtney Dunagan and MT Sobek
We want to acknowledge and thank the past, present, and future generations of all Native Nations and Indigenous Peoples whose ancestral lands we travel, explore, and play on. Always practice Leave No Trace ethics on your adventures and follow local regulations. Please explore responsibly!
Do you love the outdoors?
Yep, us too. That's why we send you the best local adventures, stories, and expert advice, right to your inbox.