A family road trip guide to Topsail Island North Carolina
High tides, good vibes, and Southern charm!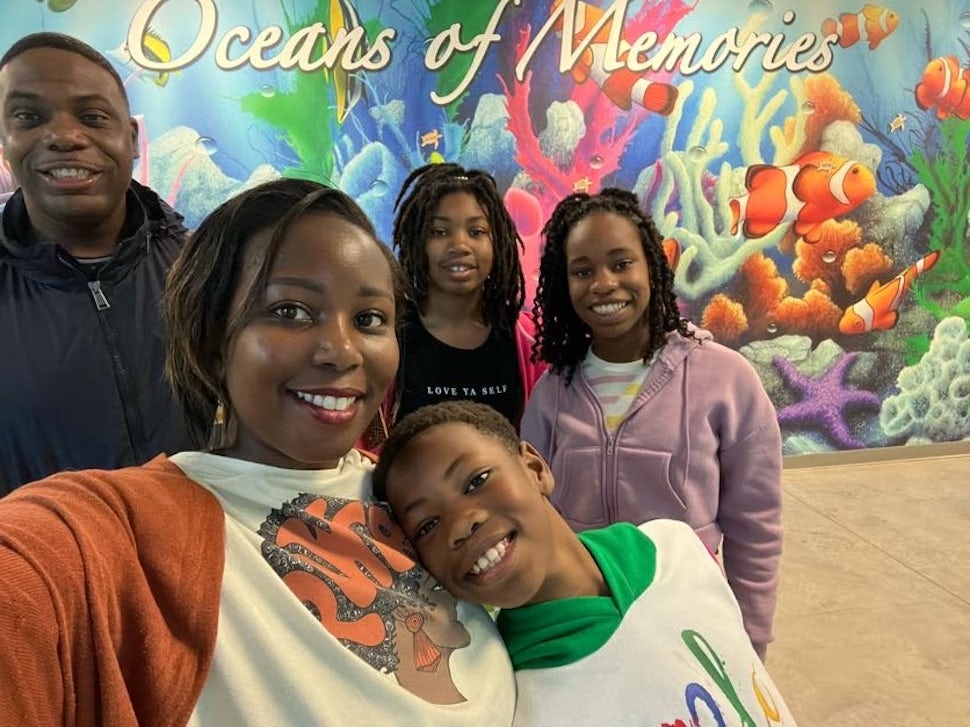 This story is presented by Visit North Carolina.
Our family road trip was filled with breathtaking views, good food, and local hidden gems. We even had hands-on experiences that taught us more benefits of leaving no trace. Here's our itinerary to help you decide which spots to add to your must-visit list on a North Carolina road trip!

Visit Topsail Island, North Carolina
Day one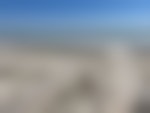 We started our family road trip on Topsail Island, a small barrier island divided into three cities: Surf City, North Topsail Beach, and Topsail Beach. We learned from the locals that they pronounce Topsail as "Topsul" or "Tops'l."
9 a.m. But first, coffee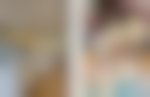 SunDial Coffee & Tea at 104 Charlie Medlin Drive in Surf City has a mission to provide a space for forging relationships and helping their neighbors. We were greeted with a warm welcome and enjoyed their many seating options, board games, and books.



The menu had something for everyone. We consider ourselves coffee connoisseurs, and this coffee shop definitely met our expectations. We ordered our usuals: a caramel latte and a mocha latte, both with almond milk because, well, aren't all adults lactose intolerant? The kids ordered a cookies-and-cream non-coffee frappe, an Italian soda, and hot chocolate. It was a rainy day, so we sat inside and enjoyed our drinks while playing a board game.


10 a.m. Adopt a turtle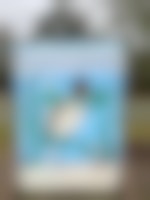 The Karen Beasley Sea Turtle Rescue & Rehabilitation Center at 302 Tortuga Lane started the Topsail Turtle Project to preserve and protect sea turtle nests, nesting females, and their hatchlings on the island. Insider tip: if you are planning a family road trip here, make a reservation on their website in advance.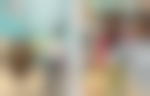 Volunteers staff the center while caring for the turtles and giving daily tours. The rescue and rehabilitation center makes it their mission to conserve and protect turtles and educate the public on the animals and the threat of extinction.

The tour guides shared some Outdoor NC Leave No Trace principles principles with us, including properly disposing of waste and filling holes on the beach to protect the turtles. We saw displays showing the effects of littering, which aim to serve as a constant reminder to visitors to clean up after themselves on the beaches (and always while out adventuring).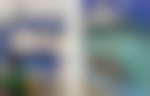 The rescue and rehabilitation center treats many turtles in their 13,000-square-foot building. The turtle food and medicines are paid for by donations that come from tours or symbolically adopting a turtle or turtle nest. We enjoyed our time here and saw some pretty massive turtles. One even waved at us!
12 p.m. Better-than-expected hidden gems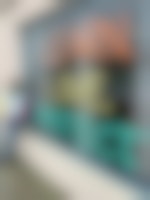 We found the Ecological Marine Adventures Touch Tank Aquarium at 106 North Topsail Drive in Surf City and enjoyed hands-on learning. This marine education center teaches people about the ocean through hands-on experiences like touch tanks and field exploration. They aim to encourage love of the natural world through by facilitating meaningful connections with marine life.
We touched bamboo sharks, stingrays, horseshoe crabs, turtles, and lizards. We thought we were going for the kids, but dad was more excited than they were. We knew that the aquarium was small, but it was definitely big in fun for all!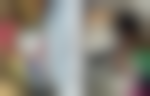 The staff took some animals out and allowed us to touch them. This stop was a family favorite. The touch tank aquarium was an amazing stop after the turtle hospital, where the rule was to look but don't touch. The kids learned about different species, such as the snake without fangs that constricts its prey. Being able to touch the animals made my kids' day!

It's important to note you should never touch, feed, or interact with wild animals - even seagulls at the beach. Your choices around these creatures can have a negative impact on their life and yours. Observe wildlife from a distance to avoid causing harm.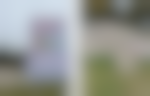 We also found Thomas Tackle & Seafood at 14210 NC Highway 50 in Surf City. It was a fisherperson's dream, filled with all the staples for getting out on the water. They also had specialty items such as hot sauces and seasonings that aren't easily found in stores. Plus, they sell fresh seafood. You can also recycle oyster shells in their parking lot!

The star of the show for us was the boiled peanuts that are freshly made in-store. We are South Carolinians and believed that our boiled peanuts are better UNTIL we had Thomas' peanuts.

1 p.m. Pit stop for foodies
We have been known to travel for food, so food will always be an important part of our adventures.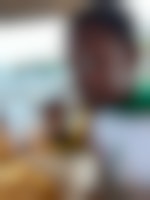 Shaka Tacos at 107 North Shore Drive was within walking distance from the Ecological Marine Adventures Touch Tank Aquarium. We ordered shrimp tacos, fish tacos, carne asada tacos, a fish quesadilla, and chili-lime dry rub wings. The seafood tacos were great, but you don't want to leave here without trying their wings (see above!).

Our daughter was surprised to see fish quesadillas. She said, "they literally combined two of my favorite things." All kid menu items come with chips and salsa. They are labeled grom taco and grom dilla.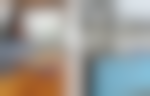 Shaka Tacos encourages customers to throw their trash in the can, not the sand, a gentle reminder to dispose of waste properly. We ensure that our kids practice this everywhere with us, so it becomes a habit when we aren't around.
3 p.m. The ultimate sugar rush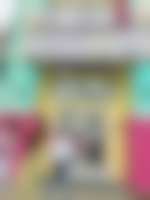 We had the ultimate candy experience at Sugar Kingdom at 125 North Topsail Drive! Our son said, "Wow, they have SOOOO much candy... and ice cream." Everyone was wowed by the number of sweet treats. Please don't tell our dentist!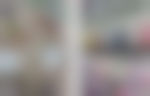 Our daughter recommended going to Sugar Kingdom during the summer so you can "get ice cream and tons of candy and have the best summer ever!" She also wants everyone to know they have skateboards.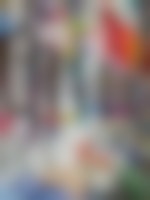 Day two
8 a.m. Early morning hike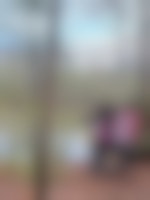 We started day two of our North Carolina Road Trip by leaving Topsail Island for a morning hike at Abbey Nature Preserve Trail at 10200 Highway 17 in Wilmington. The looped path was approximately 2 miles long and has a bridge across the lake. The parking lot is spacious and steps away from the trailhead.
The trail is not stroller friendly, but it is a great trail to bring leashed dogs, have a picnic, exercise, or just enjoy the scenery. We went around 8 a.m. and it wasn't busy.
We always follow Outdoor NC Leave No Trace principles principles like plan ahead and prepare when hiking. For example, we bring our hydration packs on walks and hikes, which helps reduce waste. We also stay on the right side of the trail to be considerate of other visitors who may want to pass us.

We could have finished the hike within an hour, but we stopped at the lake and sat on the bench, taking in the peaceful scenery. We also stood on the bridge for a while and watched the ducks swim. It was a great start to our day.
The kids pointed out colorful flowers along the trail and admired that the blooms were flourishing in the woods. We ensured they left what they found so others could enjoy the beauty. It was also a great lesson in thriving where we're planted - a story that military children like mine often resonate with.

10 a.m. Pit stop for foodies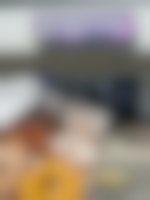 Daybreak Donuts at 303 South Topsail Drive (Unit A) serves made-to-order, hand-dipped donuts. You can choose a specialty donut or create your own by choosing your glaze and toppings. We ordered the birthday cake, bacon bomb, sandy shore, lemonade, maple coffee cake, and dutch apple donuts. They were all soft and delicious!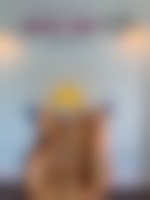 Next door at 313 South Topsail Drive (Unit B), we found Sunrise Bagel Co. They make their bagels fresh daily. We shared a pre-hike bagel called the Day Tripper, which has chicken, bacon, ranch, and cheddar. We added jalapeño cream cheese.
11 a.m. Shhh - a top-secret hike
We joined Missiles and More Museum and Pender County Tourism at 720 Channel Boulevard to go on a top-secret hike on Topsail Island. We were lucky to visit on the same weekend as one of the family-friendly hikes they offer throughout the year!

The hike started and ended at the museum, so we parked in the museum parking lot. The hike was a 1-mile, stroller-friendly loop. We learned about the island's past on this tour, like the fact that it has a history of pirate attacks! Topsail island was a favorite hideout spot for swashbuckling seafarers!

We also learned about Operation Bumblebee, a Navy secret missile testing program that operated on Topsail Island. Many of the remains from the mission are still being used today. The Missiles and More Museum used to assemble missiles for the mission. Some of the observation towers are still standing, and a few have even been turned into homes.

Note: Missiles and More is open seasonally. Check the website for information on availability. Plan ahead and prepare by checking with Pender County Tourism to learn about upcoming hikes you could attend.
1 p.m. Breathtaking views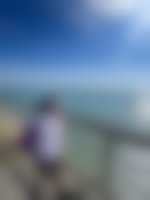 We strolled Surf City Ocean Pier at 112 South Shore Drive and watched the anglers, surfers, and saw lots of people taking selfies. Although there was a lot of action around us, walking on the pier was so serene. We took a moment of silence to watch the waves crash from above and took in the breathtaking view.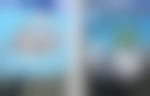 Local tip: There is a parking lot across the street from the pier with free parking outside of paid parking season, which is March 1st through October 31st. Accessing the pier as a visitor costs $1 for anyone 11 and older.

2 p.m. Strike a pose!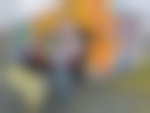 We posed at the David Mercer "Home is where the heART is" Mural. We love stopping by murals when we visit different cities. They make for great family road trip photos and good memories. The mural is in an easy-to-access location with plenty of parking.

3 p.m. Visiting Topsail's treasure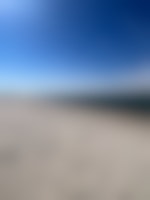 We were chasing beauty after walking on the pier and admiring the artwork at the mural, so we made a stop at Serenity Point, the southernmost point of Topsail Island. We walked along the beach, and it felt like we were the only people there. Serenity Point is a treasure on Topsail Island, with undeveloped natural beaches. It wasn't very busy, and the other people were either taking a walk or looking for shark teeth, a common pastime for Coastal North Carolina residents.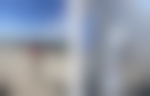 We saw a fishing line receptacle on the way to the parking lot, steps away from the beach. During our visit to the rescue and rehabilitation center, we learned that fishing line is not biodegradable and harms the environment if improperly disposed of. These receptacles have been placed all over the island for easy access.
We love using adventures like these as opportunities to instill values in our children that will help them learn the effects of acts such as littering. They retain the information better if they're having fun, and getting hands on experience while learning it helps them make it a part of their daily lives.
4 p.m. Pit stop for the foodies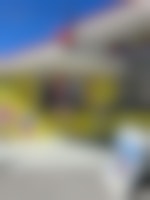 We renamed Hot Diggity Dogz at 103 South Shore Drive to Hot Diggity BBQ Sandwich because it was a such a notable menu item! This hot dog stand is across from the beach and offers outdoor seating at picnic tables. Our daughter ordered a hot dog with cheese and bacon, but they have hot dog toppings for every palate.

5 p.m. Shopping local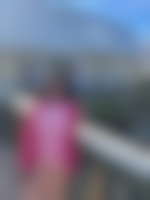 What's a road trip without shopping? BORING! We stopped by Coral Cottage Boutique at 14061 Highway 50 in Surf City which sells handmade items created by local artisans.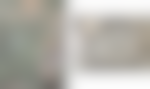 The sea glass jewelry caught our eyes, so we asked the owner about them. She informed us that most of the jewelry is made from sea glass found on Topsail Beaches. She also sold copper wall art made from weathered, recycled copper and many other goodies created with recycled material on the island or handmade locally.

Mia's Marketplace is next door at 14061 Highway 50. Mia's has home decor and local gifts, and we were surprised to discover the candy and pantry in the back of the store.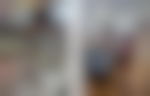 One of our favorite pasttimes in local boutiques includes reading the dish towels with funny sayings.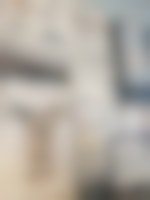 More in Pender County, NC
Don't miss an opportunity to also visit Burgaw, NC, home of the oldest train depot that is a part of the NC Civil War Trail.
If you're looking for good coffee in town, Brown Dog Coffee will welcome you with open arms and strong coffee.

There's also a veteran-owned restaurant that serves some of the best Southern Cuisine, Mema's Chick'n' & Ribs.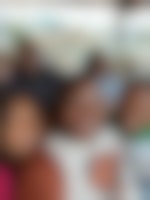 We had a great time exploring Topsail Island in Pender County during our North Carolina road trip. We hope that you will have an opportunity to make some of the same stops that we did!
Check out Outdoor NC Leave No Trace for more information on how to recreate responsibly and be a good steward on their beautiful trails. Head to Visit NC for more road trip inspiration and ideas.
Follow along with more of our families adventures on Instagram: @TheWhitePartyOfFive
We want to acknowledge and thank the past, present, and future generations of all Native Nations and Indigenous Peoples whose ancestral lands we travel, explore, and play on. Always practice Leave No Trace ethics on your adventures and follow local regulations. Please explore responsibly!
Do you love the outdoors?
Yep, us too. That's why we send you the best local adventures, stories, and expert advice, right to your inbox.