25 Beautiful Alpine Lakes in Colorado
You're going to want to bring your camera on these adventures.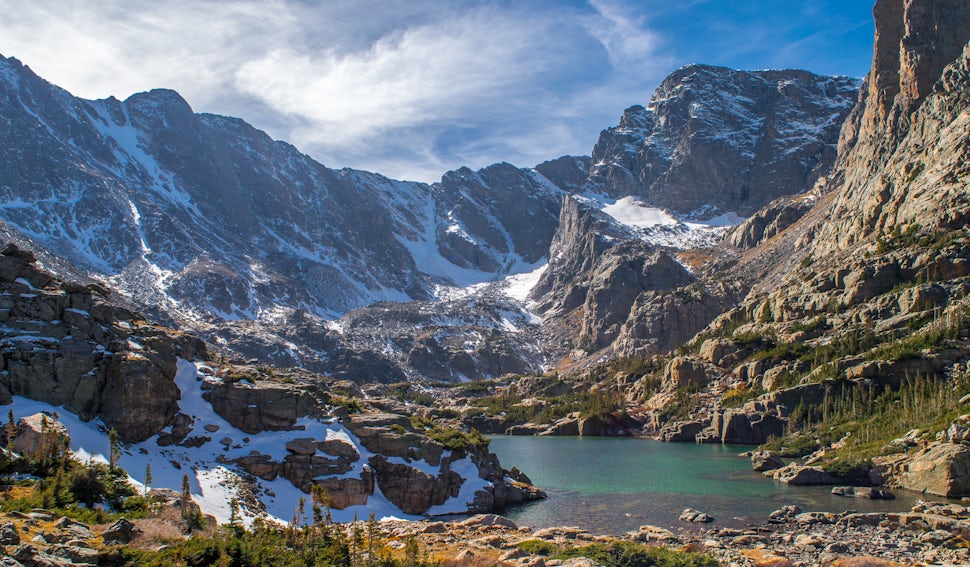 Did you know that Colorado is home to over 2,000 lakes? Seriously...over 2,000! Many of these lakes are nestled between some of the most incredible mountain scenery you'll ever lay eyes on, making them ideal for golden hour photoshoots. From short day hikes close to the city to multi-day backpacking trips deep in Rocky Mountain National Park, these adventures will take you to some of the most beautiful mountain lakes in Colorado.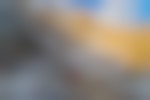 Photo: Kyle Frost
Distance: 8.02 miles
Elevation: 2500 ft
Type: Out-and-back
This Rocky Mountain National Park adventure provides an opportunity to catch an unforgettable sunrise. You'll begin the hike winding through dense forest before the scenery opens up to an incredible view of Longs Peak. For an added challenge and extra mileage, you can even summit Longs Peak for an elevated vantage point!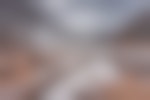 Photo: Ryan Mckinney
Distance: 9.22 miles
Elevation: 2270 ft
Type: Out-and-back
Check out this adventure for impressive views of the Mount Evans Wilderness. Expect to see wildlife like moose, mountain goats, bighorn sheep, or elk along the trail, especially in the late spring and early summer. Note that the weather can flip quite rapidly in this area, so be prepared for all the elements– sun, wind, snow, and rain!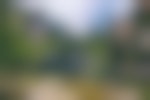 Photo: Nicola Easterby

Distance: 3.06 miles
Elevation: 1168 ft
Type: Out-and-back
This water adventure features beautiful cascading waterfalls among steep rocky cliffs and lush green pine trees. Bring a swimsuit! You can take a dip at Sprouting Rock in a stunning turquoise oasis found just behind Hanging Lake. Note that this hike does require permits, so be sure to reserve yours in advance to enjoy this fun summertime waterfall adventure!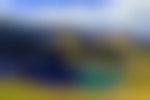 Photo: Eric Schuette
Distance: 11.32 miles
Elevation: 2375 ft
Type: Out-and-back
This picturesque adventure boasts breathtaking mountain scenery. The trail also features both forests and meadows budding with an abundance of wildflowers interspersed along the way. Photographers will appreciate the remarkable sunrise and night shot opportunities.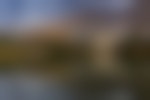 Photo: Andrew Slaton
If you're looking for a stunning place to stake out camp by a lake, look no more! Camping is permitted and free around Alta Lakes in Telluride with campsites littered all around the three lakes. High-clearance vehicles are best suited for getting to this scenic secluded spot.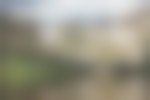 Photo: Drew Wallace
Distance: 6.92 miles
Elevation: 1804 ft
Type: Out-and-back
Nestled in Roosevelt National Forest, you can set foot on this adventure to three alpine lakes and a lagoon with the opportunity to pass by splendid waterfalls and wildflowers. The hike will start with views of sweeping meadows and will follow along the South Boulder Creek. The trail itself is moderately wooded. There are several camping spots by the second lake if you're looking to stay overnight.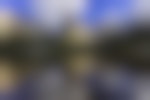 Photo: Eric Schuette
Distance: 14.94 miles
Elevation: 2421 ft
Type: Out-and-back
This is one of the most iconic adventures in Colorado– and for good reason! The backcountry hike to Mirror and Crater Lakes features abundant wildlife, glorious mountain backdrops, and beautiful wildflowers. The main mountain attraction is Lone Eagle Peak, which climbers can also ascend. Expect to see some seriously stunning cascading waterfalls along the way. Once at the lakes, you can go for a swim (so bring a suit!) or drop a line and try your luck with some fishing. Extend your time at this magnificent spot and camp at one of the campsites found around both lakes.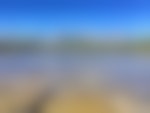 Photo: Jennifer Broome
Distance: 2.93 miles
Elevation: 675 ft
Type: Loop
Bierstadt Lake is a Rocky Mountain National Park gem. Since it's a relatively short hike, this is a great one for a family nature outing. Enjoy magnificent views of aspens as you continue through sage and dense forest. To make this a longer adventure, you can keep the fun going all the way to Bear Lake.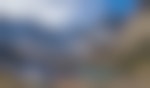 Photo: Ryan Dewane

Distance: 8.43 miles
Elevation: 1780 ft
Type: Out-and-back
This adventure features three impressive alpine lakes in Rocky Mountain National Park: The Loch, Glass Lake, and Sky Pond. This is a do-able day hike, but there are spots for camping if you want to stay overnight. Pass by the popular Alberta Falls, but keep trekking to leave the crowds behind and find yourself in complete solitude in this vast and unbelievably beautiful wilderness.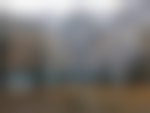 Photo: Abby Vohaska

Distance: 8.81 miles
Elevation: 2635 ft
Type: Out-and-back
Get going on this adventure to the three beautiful Blue Lakes nestled among Colorado's San Juan Range in the Uncompahgre National Forest. Like the name suggests, you'll be in awe of the color of the deep blue waters. Aside from craggy peaks, you'll also see wildflowers springing from the ground all along the banks of the lakes during summer. Be sure to check the weather before beginning this adventure as summer thunderstorms in this area can be aggressive.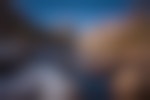 Photo: Ryan Mckinney
Distance: 4.51 miles
Elevation: 1090 ft
Type: Out-and-back
The views along the way to these four alpine lakes do not disappoint. Anglers should bring fishing gear as there are plenty of opportunities to fish for trout! And located in the saddle of Hallett Peak and Flattop Mountain, Tyndall Glacier (one of five active glaciers in the park) offers breathtaking views.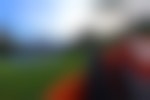 Photo: Whitney James
Breathe in the fresh air and set up a hammock to enjoy the most incredible mountain and alpine lake backdrop. The Maroon Bells are world renowned for being some of the most breathtaking mountains in the US. Since it's such an iconic spot, you likely won't find yourself alone, unless you plan wisely and go early in the season, late in the evening, or during the winter. There are plenty of hiking opportunities, but taking it easy and simply sitting back or fishing in the lake is the perfect way to slow down, unwind, and just be.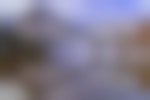 Photo: Eric Schuette
Distance: 8.62 miles
Elevation: 2113 ft
Type: Out-and-back
These gorgeous alpine lakes are set in a landscape that appears to be straight from a storybook, but is actually known as the James Peak wilderness. You'll likely want to stay overnight to prolong your time in this picturesque environment, but do note that permits are required for campers. The lakes are also great fishing destinations, so be sure to pack a rod and some tackle along with your tent for a surreal nature getaway.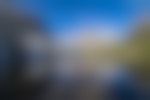 Photo: Kyle Frost
Distance: 5.53 miles
Elevation: 1056 ft
Type: Out-and-back
Though one of the shorter adventures on this list, the hike to Loch Vale in Rocky National Park is surely just as rewarding as the others. Pass by Alberta Falls along this route before continuing up the trail through the gorge. There's no shortage of fantastic mountain and lake views. It's a total bonus if you hit this trail early and arrive for the sunrise!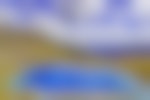 Photo: Eric Schuette
Distance: 6.74 miles
Elevation: 2464 ft
Type: Out-and-back
Pass by several waterfalls on your way to one of the most magnificent lakes in all of Colorado. The water is piercingly clear blue, which will entice you to jump right in! Definitely come prepared with a suit to take a dip. The trail will take you through both wildflower-filled meadows and forest. Remember to treat this natural wonderland with great care to preserve its vivid beauty and to keep it pristine for those who visit next!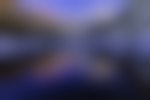 Photo: Eric Schuette
Distance: 5.24 miles
Elevation: 940 ft
Type: Out-and-back
This scenic hike in Rocky Mountain National Park begins at the popular Glacier Gorge trailhead, but you can avoid the crowds by heading out later in the afternoon and be rewarded by an incredible sunset. You'll get glimpses of Longs Peak and Alberta Falls (in the summer). If you do this hike in the winter, you'll experience different scenery, but surely just as stunning. Check that the ice is fully frozen on the lake before stepping on to cross in the colder months!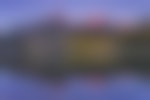 Photo: Eric Schuette
Distance: 3.77 miles
Elevation: 722 ft
Type: Out-and-back
Though close in proximity to Maroon Lake, Crater Lake is a less crowded destination, yet still unbelievably scenic. In the Fall, the Aspen grove comes alive with color, making for an especially memorable experience. Along the way, catch sight of Maroon Bells and Pyramid Peak.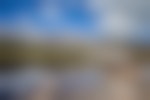 Photo: Ryan Mckinney
Distance: 8.56 miles
Elevation: 2057 ft
Type: Out-and-back
This adventure leads you to one of Rocky Mountain National Parks deepest lakes (~50 ft deep). Sandbeach Lake has a wide sandy shore that's perfect for picnicking or simply sitting to take in the scenery. There are plenty of wildlife viewing (moose, turkey, deer, ptarmigan) and fishing opportunities. You'll cross a couple of creeks so be sure to have the appropriate footwear on. There are a total of six campsites along the route as well as at the lake. Make sure you have the necessary permits before setting up camp.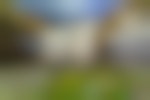 Photo: Eric Schuette
Distance: 8.12 miles
Elevation: 2037 ft
Type: Out-and-back
Located in the Indian Peaks Wilderness, Upper Diamond Lake provides serenity and solitude even within this popular hiking area. This adventure features several waterfalls, streams, a creek, and meadows teeming with beautiful wildflowers– a photographer's dream!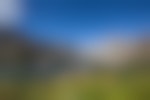 Photo: Ryan Mckinney

Distance: 4.09 miles
Elevation: 374 ft
Type: Out-and-back
This adventure takes you through a well-marked trail with fantastic mountain views. Keep your eyes peeled for moose hanging out in the bushes or near the water's edge! Note that parking at the Brainard Lake Recreational Area lot costs $10 and fills up quickly. Arrive early to get a spot and spend more of the day exploring! To extend your adventure, you can continue on to Isabelle Glacier.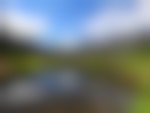 Photo: Matt Willey
Distance: 5.33 miles
Elevation: 1322 ft
Type: Out-and-back
This adventure will bring you by wide open meadows and plenty of wildlife (look out for moose and elk!) before arriving at the lake, where goof fishing has been reported. For the best wildflowers, do this hike in late July. Be cautious, however, as thunderstorms are quite common in the summertime. Come prepared for changing weather conditions.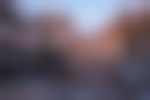 Photo: Whitney James

Distance: 3.15 miles
Elevation: 650 ft
Type: Out-and-back
For the ultimate sunrise with majestic mountain peaks as the backdrop, this is just the right adventure. Parking early in the morning is free at the Bear Lake Trailhead. The main attraction while at the lake is the commanding Hallett Peak. But on your way there, take moments of rest to appreciate the view of Longs Peak to the south and Tyndall Creek.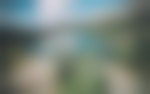 Photo: Mike Fennell
Distance: 3.97 miles
Elevation: 1299 ft
Type: Out-and-back
This adventure leads you through the Holy Cross Wilderness where you'll be surrounded by beautiful forests. The scenery is beautiful throughout and provides many opportunities for continued exploration while at the top!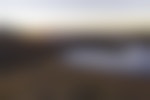 Photo: Will McKay
Distance: 8.47 miles
Elevation: 1706 ft
Type: Loop
This is a great adventure for those looking to make a short trip outside of Denver. The best time to do this hike is early in the morning for sunrise– you won't be mad you did! Mount Evans is a 14er that boasts fantastic views of the lake, Mt. Bierstadt, and even Denver at times. Parking is $5 at the Summit Lake parking lot. You will encounter a boulder field, so be prepared for occasional scrambling. And don't forget to look out for mountain goats!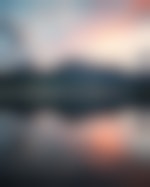 Photo: Mike Fennell
Twin Lakes is located at the foot of the highest mountain in the entire Rocky Mountain Range along the continental divide and is also Colorado's largest natural glacier lake. Camping here is sure to be an awe-filled experience. Water activities including fishing and kayaking are great ways to spend time exploring the area, especially if you plan to stay and camp. Stargazing at night is amazing, so be sure to bring a camera if you're into night photography!
We want to acknowledge and thank the past, present, and future generations of all Native Nations and Indigenous Peoples whose ancestral lands we travel, explore, and play on. Always practice Leave No Trace ethics on your adventures and follow local regulations. Please explore responsibly!
Do you love the outdoors?
Yep, us too. That's why we send you the best local adventures, stories, and expert advice, right to your inbox.