Behind the scenes with Visit Native California
Interview with the women behind the lens: Lauren Begay and Sanjana Sekhar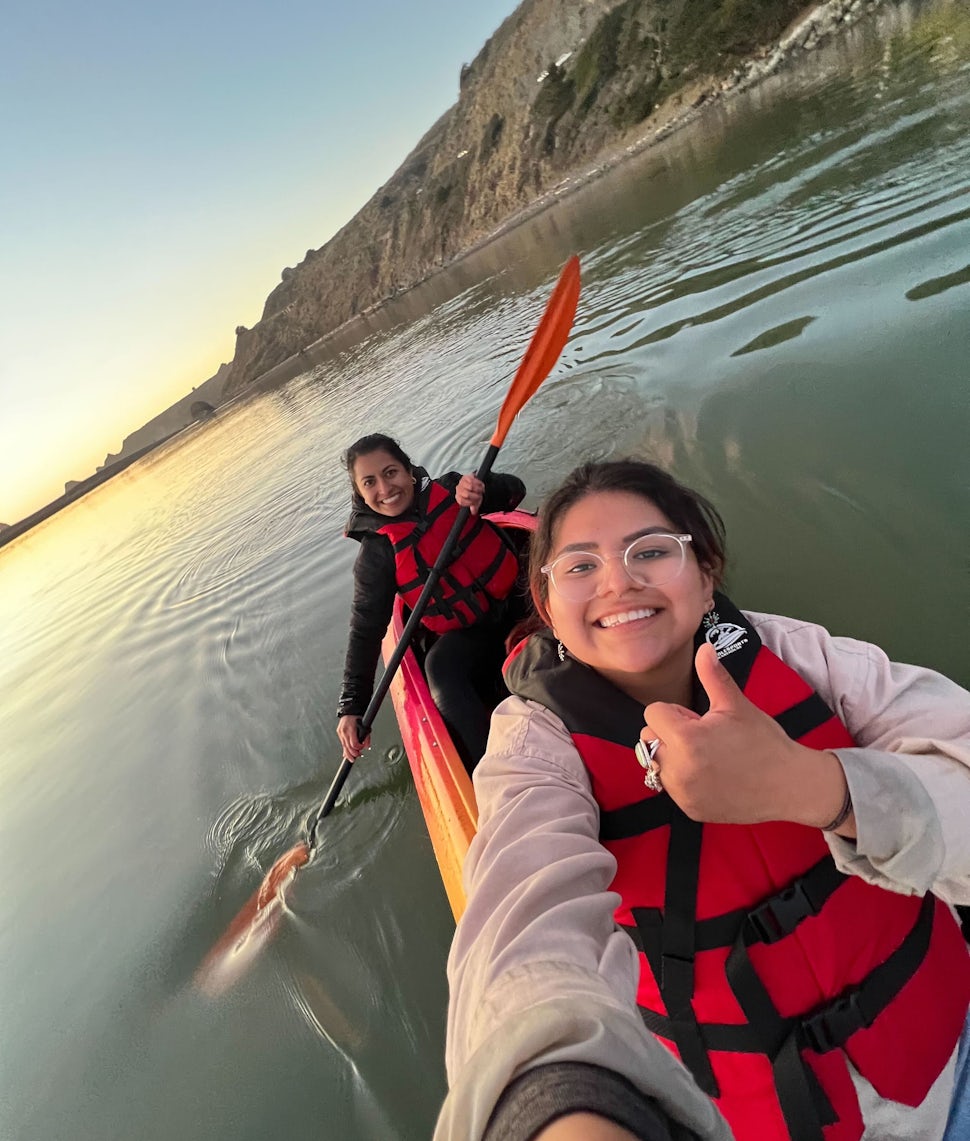 We spoke with Lauren Begay and Sanjana Sekhar, the filmmakers behind the Visit Native California content series spotlighting many ways visitors can learn about and learn from California's 100+ tribes. Read on to find out more about their experience working on this series, and learn how you can follow along with Lauren and Sanjana's work.
Can you please introduce yourself?
LB: Hi, my name is Lauren Begay. I'm a Diné and Laguna Pueblo filmmaker based in Los Angeles. The majority of work I do is centered around my personal experiences being an urban Native and recentering narratives to Indigenous voices.
SS: I'm Sanjana Sekhar, and I'm a South Asian-American socioecological storyteller, focusing on stories that can help heal our human relationships to ourselves, each other, and our planet. I work primarily as a director, creative producer, and writer.
What was your experience making these films?
LB: It was very eye-opening, this was my first commercial shoot and I'm usually working with the same crew I have been with on previous projects. I'm so grateful to have had Sanjana by my side and couldn't imagine doing this project with anyone else. I'm from Arizona, so it was exciting to be able to learn about these three California tribes and connect on another level to other Indigenous communities.
SS: Lauren and I had been in community with each other for about a year before this project began. It seemed like the perfect opportunity for us to collaborate. One thing that was really evident in making these films is how important it is to have representation behind the lens when working with communities of the Global Majority. The camera has historically been a tool of oppression, of power politics. It's more or less been white men pointing their lenses in the faces of people of color to capture the narrative that best serves colonial culture. The power dynamic changes when the storytellers behind the lens can connect to the community being represented in front of the lens. I felt this myself to a small degree, but I was reveling in it watching Lauren in her element, connecting across diaspora. Cultural competency is priceless when it comes to caring for the stories people share with you.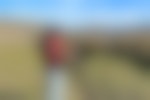 What places did you visit? What surprised you about the different landscapes that you were able to visit?
SS: We visited Tahquitz Canyon on the land of the Agua Caliente Band of Cahuilla Indians (today called Palm Springs), the Klamath River on Yurok territory, and Jenner by the Sea, on traditional Kashia Pomo lands.
LB: What surprised me was the beauty of it all - I work right in the middle of Los Angeles and rarely get out of the city unless it's visiting family. It felt very special, every few minutes Sanjana and I would look at each other with the biggest smiles. A very common sentence we kept repeating to each other was, "Can you believe this is our job?" My favorite space was on the Klamath River. Learning about the history and how the river has supported the Yurok tribe and tribes who are still fighting for their hunting and fishing rights was so special to me.
Can you give a quick description of the people you filmed?

SS: We filmed with Anthony Purnel, a bird singer and one of 500 members of the Agua Caliente Band of Cahuilla Indians; Pergish Carlson, a fishing guide and member of the Yurok Tribe; and Suki Waters, a kayak guide, environmental educator, and descendant of the Kashia Pomo Tribe.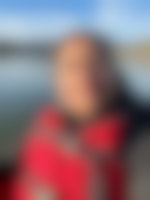 What are some things that you learned from the video subjects about California or about life in general?
LB: We are not a monolith, but discovering my personal intersections with the subjects we filmed was powerful and fascinating. I never imagined having the conversations I did with folks I've just met and am continually grateful from the friendships that emerged from the projects.
SS: Native people are here. Proud, powerful, present. Learning from them when we travel to their lands should be the default.
How has this film series been different from your past work?
LB: Previous projects I have worked on have been with fellows from the Sundance Indigenous program. It's mainly narrative and focused on fictional circumstances we put these characters in. For this project, all of the subjects have a similar occupation within the travel world, but live very different lives. I've never filmed anyone this close to their everyday livelihoods and I became protective of making sure all three people felt truly represented and comfortable on what was being shared.
SS: With this project, we were marrying two worlds that are often at odds: making branded content, but with subject matter focused on reclamation of Native perspectives. This was possible because everyone who touched the project, from the teams at Visit California and Outbound Collective all the way through to the characters themselves, were aligned on a collaborative and intentional approach. This meant maintaining an open dialogue, sometimes having hard conversations, and always understanding that shifting power structures in the filmmaking world is an ongoing and imperfect process.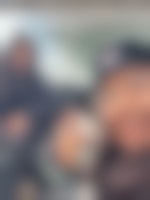 As a team of two, what advice would you have for other filmmakers?
LB: #1: Always come into a project with the best attitude. If you aren't genuinely excited for the project you're about to create, it's going to increase the difficulty when you inevitably hit bumps in the road. Something I recently began practicing on this project was holding space for the folks you're filming, especially if there's any level of vulnerability and sharing. This wasn't an active practice until I started working with Sanjana.
#2: Always remind yourself of the goal of the project. During the times where Sanjana and I were either stuck in the snow or making it onto a last minute flight, we always reminded ourselves and each other about the importance of these short films and continued on with smiles on our faces.
#3: Always be prepared to go outside of your comfort zone.
SS: #1: Trust your gut – if something feels right for the project, it is; if something feels wrong for the project, it is. Trust your collaborator's gut, too. If you don't feel like you can, then you probably shouldn't be working together.
#2: Resource yourself – your job is to show up, hold space for someone, and amplify their story. Those stories are precious, and you can't care for them if you're not caring properly for yourself.
And lastly, #3: Don't take things too seriously! If you follow #s 1 and 2, you have a great foundation and can play and be flexible beyond that. Things will go wrong and there will be unexpected problems, but if you and your collaborators know how to laugh and find gratitude even when it's 1AM in a snowstorm and all the roads are closed and you're not sure if you'll even make it to your production location…then you'll be fine. (This is just a small taste of the travel whirlwind Lauren and I experienced.)
What are you most excited to see come out of the Visit Native California project?
LB: I'm so happy to have Indigenous guides have a platform to recenter "tourism" to our voice. Sanjana and I are fully aware of all the nuances that come with tourism. Our conversations on this project all centered around decentralizing white narratives and actively finding ways to decolonize not only what tourism means, but outdoor spaces in general. Although there will never be a true solution to decolonizing tourism, the steps of centralizing the narrative to Indigenous voices is equally important to myself as is reminding our audience how much tourism negatively impacts specific communities and land. I truly am excited to see Indigenous voices being prioritized in initiatives such as Visit Native California. I do believe everyone who is in the outdoor space needs to be consciously aware of whose land they're on and owe it to local tribes to take the time to recognize they are on Native land.
SS: I'm excited to see tourists realizing and committing to learning about the places they're visiting from the lens of the people who are actually from those lands. I also look forward to seeing this become a continued opportunity for Native guides to reclaim "tourism," as Lauren mentions, on their own terms. These films are just a taste of the plethora of people out there who can provide a more enriching, authentic understanding of the places we travel in what we now call California. The idea that we can use tourism as a way to start reclaiming the narrative around the history and present tense of this land is exciting.
In your personal opinion, why are programs like this important?
LB: Growing up Native, you don't see yourself represented in a ton of spaces. The majority of work I do is to create a better life for current and future Indigenous youth - they deserve to see themselves in all spaces. Programs like this lay the groundwork of creating a new wave of representation and understanding to folks who aren't familiar with Indigenous and tribal sovereignty. I hope whoever views this program doesn't see it once and believe the work is done, but is inspired to continue learning and uplifting Indigenous communities.
SS: A few years ago, my mom and I road tripped through the Redwood National Park. We drove probably the exact same roads near Klamath, CA that Lauren and I drove on production with Pergish. At the time, my mom and I were completely uneducated about whose land we were on. We were reading sign boards and pamphlets that came from settler perspectives, and without even realizing it, this informed our understanding of the area. If we had known where we really were, or that the Yurok Tribe whose lands we were on is present, sovereign, and much more qualified to guide us on their own territory than anyone else, it would've transformed our experience of the place. We would've understood the ecology from a cultural standpoint, the sacredness of specific features, and the ways in which the Klamath River has always provided life and survival for its Yurok caretakers. This kind of perspective would've provided my mom and I the profound resonance of deep roots and interconnectedness that Lauren and I experienced on production for these films.
If we dream of a collective future that is just, nourishing, and sustainable for all, then programs that amplify the voices of Native guides are not just important but are crucial to the healing that can get us there.
Is there anything else you would like viewers to know about these films?
SS: These films are proof that there's a more enriching way to travel just waiting at your fingertips! By choosing to learn from Native guides when you travel, you're not only deepening the value of your trip for yourself; you're also adding your own energy to a movement that matters.
Follow Lauren Begay and Sanjana Sekr on Instagram.
Learn more about Visit Native California and watch the films here.
Producing Partner: Outbound Collective
Additional Producing Partner: Brave Space Media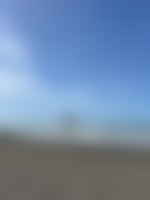 We want to acknowledge and thank the past, present, and future generations of all Native Nations and Indigenous Peoples whose ancestral lands we travel, explore, and play on. Always practice Leave No Trace ethics on your adventures and follow local regulations. Please explore responsibly!
Do you love the outdoors?
Yep, us too. That's why we send you the best local adventures, stories, and expert advice, right to your inbox.