Give guide - Support these 8 community partners!
It's time for end-of-year giving! Give money, in-kind donations, or time in honor of someone you love to these 8 organizations connecting historically underrepresented people with the outdoors.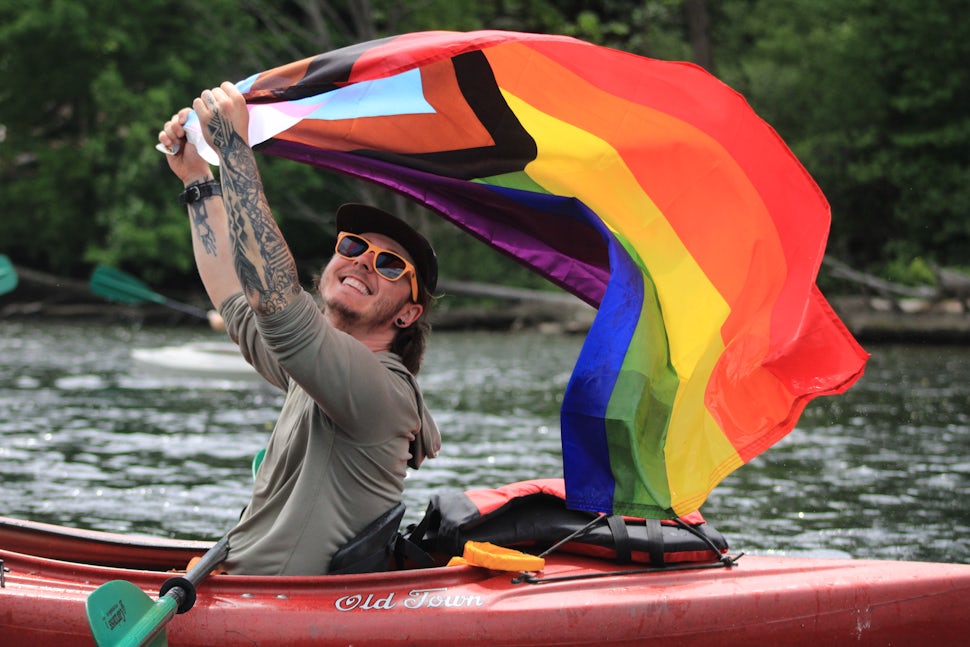 We asked our eight community partners what they're working on for 2022 and how we can best support their goals. Here's what they shared: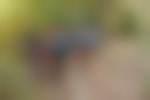 In Solidarity Project
Founded by Teresa Baker, In Solidarity Project is forming the new outdoor industry. The group created and runs the Outdoor CEO Diversity Pledge and runs diversity, equity, and inclusion programs and speaking engagements in the outdoor industry. Check out their job board for outdoor and travel-related positions!
Goals: Building an inclusive outdoor industry through grassroots community members and leaders involved in DEI education.
Support: Support In Solidarity by encouraging outdoor leadership to join the Outdoor CEO Diversity Pledge (It's free!) and share open positions on the job board. Become a member of the In Solidarity community and consider a partnership to gain DEI consulting from Steering Committee members. You can also make a monetary donation to support In Solidarity work toward creating an inclusive outdoor industry.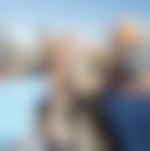 Outdoor Outreach
Outdoor Outreach facilitates opportunities for young people to get outdoors. They believe spending time outside improves community and individual health. They focus on environmental education and outdoor advocacy by teaching sustainability and action-based connections.
What are your 2022 goals as an organization? "In 2022, we intend to reach more than 2,000 youth with transformative outdoor experiences. We need to raise $65,000 by December 31 to make that possible and we can't do it without the support of our community. That means folks like YOU!"
What are ways people can support your organization as this year comes to a close? "If you're able to give a monetary donation, every dollar counts, and you can do so by clicking here or through to the link in our Instagram bio."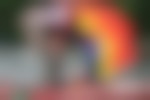 The Venture Out Project
The Venture Out Project facilitates backcountry and backpacking adventures for transgender and queer community members. They offer day hikes and overnight adventures for solo people and families of all ages to help self-identifying queer people learn leadership skills and create community while sharing outdoor experiences.

What are your 2022 goals as an organization? "Our main goal, as always, is to lead gratifying, worthwhile trips for the LGBTQ+ community to build skills, relationships, and self-confidence in outdoor spaces. In 2022 specifically, we're looking forward to buckling down on polishing not just the trips themselves, but also the structures that enable those trips to happen successfully. We're making sure instructors are armed with the skills and capabilities required to lead safe and effective trips by refining trainings and protocols; we're opening up new internal positions to make sure there are plenty of eyes (and hearts) on the work we do; we're working closely with wonderful organizations across the country to bring TVOP to every corner of the U.S. It's our goal to have a TVOP event within a day's drive anywhere in the nation."
What are ways people can support your organization as this year comes to a close? "There are so many ways to support our team this giving season! As a nonprofit, it goes without saying that direct donations make a huge impact on our ability to lead trips and plan events. But there are other (and less expensive) ways to cheer us on! Sharing our REI Documentary helps us reach new LGBTQ+ folks and/or donors -- some of our biggest supporters found us through that video! Also, check out our Beyond Bathrooms educational offering; referring us to your colleagues or managerial staff as a community resource for Trans 101 trainings is a mutually beneficial relationship. We'd love to work with you!"
Is there anything else you want us to share? "We've just released our Winter adventures - registration is now open! You can find our overnight trips here and our day events here. Keep an eye out for our Summer trip release coming February 2022!"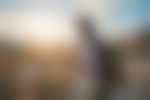 HBCUs Outside
Led by Ron Griswell, HBCUs Outside wants to see more black faces outside and represented in the outdoor industry media. The group helps people get outdoors by facilitating trips like Introduction to Backpacking in the Great Smoky Mountains. HBCU Outing Clubs in colleges encourage students to get out in nature! HBCUs Outside also has a gear library with trail running, hiking, camping, and backpacking kits available for weekly rental to reduce the barrier of not having appropriate gear to safely recreate outdoors.

Support: You can get involved by becoming a recurring or one-time monetary donor. Got experience leading outdoor adventures? Consider applying to start an Outing Club at your school or guiding HBCUs Outside expeditions. You can also volunteer on the business side to work toward partnerships and expanding operational capabilities.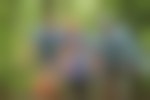 Paradox Sports
Paradox Sports provides adaptive climbing opportunities that transform individuals and communities. They offer national climbing trips and local programs to encourage people to discover that perception of "disability" is the only thing holding them back.
Goals: "Our goals in 2022 are to grow our network of Adaptive Climbing Initiative trained gyms and facilities, continue our six signature climbing trips, and expand our adaptive climbing community."

Support: Become an Adaptive Advocate by donating to facilitate adaptive climbing programming, sign up for volunteer training, spread the word about Paradox Sports, and support Paradox Sports' trained gyms. Subscribe to the newsletter here!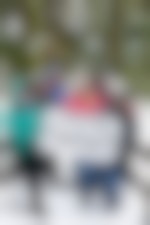 Fat Girls Hiking
The Fat Girls Hiking motto is " Trails not scales." The group creates outdoor community by hosting hikes and promoting self care in the outdoors. The community does not believe in diet or weight loss talk, body shaming, or bigotry in online or in-person spaces. There are chapters across the U.S. where members get together to facilitate community and body positivity while hiking.

Support: As of December 2021, FGH is not hosting in-person events due to the pandemic. You can donate to the organization to support future gatherings! Follow FGH on Facebook for updates!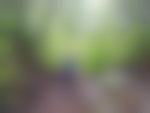 Color Outside
Color Outside unites women of color in the outdoors through retreats, workshops, and coaching. The group is centered on high-achieving women looking to work through burnout and rediscover their sense of aliveness and well-being.

Support: Support Color Outside by donating to the Joy Fund that aids other organizations uplifting black and brown women and girls.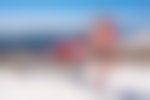 She Jumps
She Jumps increases the participation of women and girls in outdoor activities to foster confidence, leadership, and connection to nature and community through free and low-cost outdoor education. SheJumps believes growth is in our nature, but fear of stereotypes, failure, rejection, labels, etc—those spoken over us, spoken inside of us and what we've believed—limit our growth. SheJumps helps women and girls take risks in the outdoors to enable them to break through fears and internal/external barriers in life so they can grow to their full potential.
What are your 2022 goals as an organization?SheJumps has some big goals for 2022 and beyond. Our vision for the future is to be a portal to outdoor play that transforms. Our recently developed Strategic Plan positions SheJumps to be a sustainable organization, operationally and environmentally, while increasing accessibility and building a better place for all women and girls to belong.
What are ways people can support your organization as this year comes to a close?There are a few ways people can support SheJumps as this year comes to a close: the first is to participate in our End of Year fundraising campaign running the last two weeks of December. This doesn't necessarily mean only making a financial contribution (although, that's always helpful!), but also spreading the word about SheJumps with your friends and family, engaging with our content on social media and attending our events. Second, we have some great holiday merchandise promotions going on in our store through the end of the year and all proceeds support our outdoor programming to help keep it accessible. Finally, we encourage you to check out our events calendar and attend an event! 36% of our programming is free/donation-based and we plan on keeping it that way with the support of our community.
Feature image by @alyssasieb.
We want to acknowledge and thank the past, present, and future generations of all Native Nations and Indigenous Peoples whose ancestral lands we travel, explore, and play on. Always practice Leave No Trace ethics on your adventures and follow local regulations. Please explore responsibly!
Do you love the outdoors?
Yep, us too. That's why we send you the best local adventures, stories, and expert advice, right to your inbox.