A cyclist's guide to three days in Lake Norman, NC
Lake Norman, North Carolina is a pedaler's paradise with miles of paved greenways, mountain bike parks, and charming, bike-friendly towns. Here's my itinerary for the perfect weekend blend of biking, dining, and enjoying this special place in the North Carolina Piedmont.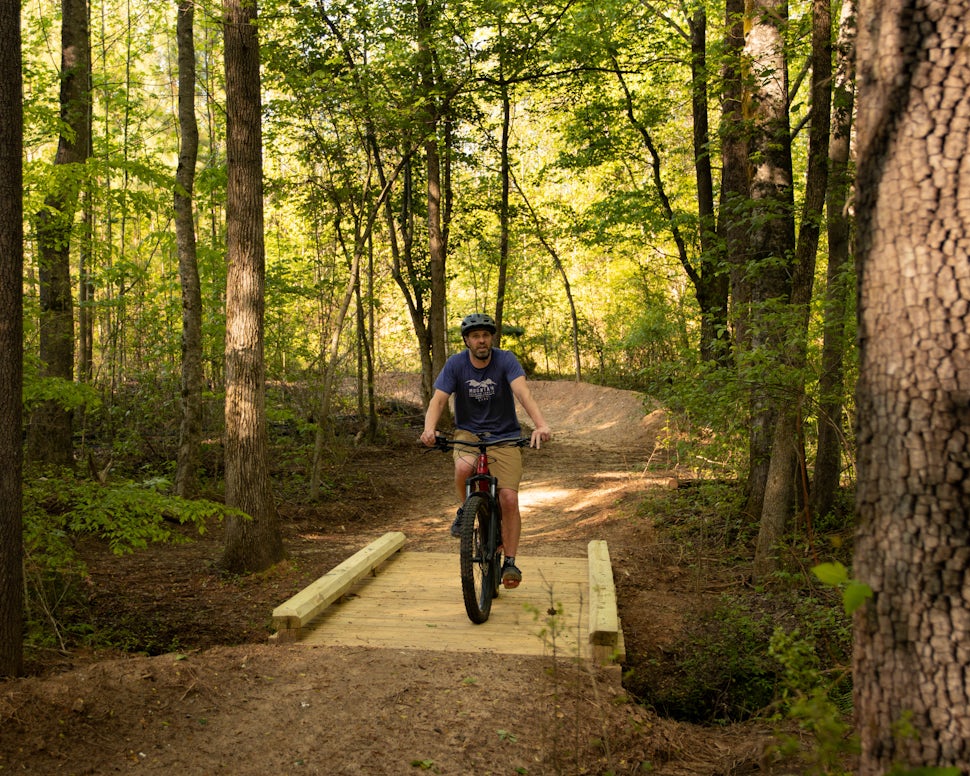 This story is presented by Visit North Carolina.
Many people know Lake Norman as a bustling suburbia north of Charlotte, famous for its water activities and auto racing history. But over the years, it's grown into a pedaler's paradise with miles of paved greenways, a slew of mountain bike parks, and charming, bike-friendly towns. As an avid cyclist and local to the LKN area for over seven years, I'm sharing my plan for the perfect weekend blend of biking, dining, and enjoying this special place in the North Carolina Piedmont.
Day one - Friday
3 p.m. - Ride the trails at Mazeppa Park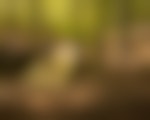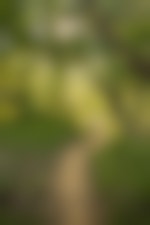 Just outside the Lake Norman town of Mooresville, your adventure starts at Mazeppa Park. This unassuming park includes baseball fields and picnic areas with a secret tucked away in the back of its large parking lot - one of the area's newest and best mountain biking trails. The singletrack winds its way through a canopy of green for over 4 miles of flowy goodness, crossing streams over wooden bridges along the route. If you wish to get in a more technical ride, there are side paths, but, generally, this trail is a perfect starter for a weekend on two (or three) wheels.
Cyclists and walkers share the trail, so stay alert and be courteous towards other users, following Outdoor NC's Leave No Trace Principles for Mountain Biking. If you're coming up behind a hiker, call out, "On your left!" with plenty of advanced notice! Check out Mazeppa Park for more info, or go to the MTB Project site for a detailed trail map.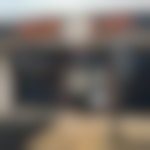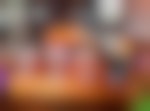 After an afternoon on the saddle, pop down to Ghostface Brewing, just south of Mooresville's downtown area. Ghostface has two operations right next to each other. The larger outfit is their pizza baker and taproom, serving up delicious pies and cold pints perfect for those who've worked up an appetite.
The Beer Lab next door offers a tap list of their staples and a rotation of experimental brews. Ask for a flight of four or seven small pours (5 oz.) to try a variety before heading out to camp for the night. Both places are now part of a newly formed "social district" where you can walk between the two, beer in hand. Take a look at the tap list of what's currently pouring and their current pizza menu.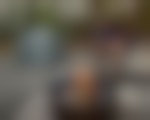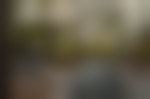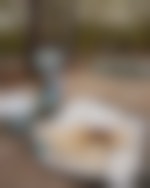 Although Lake Norman State Park is only a 20-minute drive from downtown Mooresville, it feels worlds away. Reserve a tent or RV site or one of their four rustic cabins and spend the night out in the great outdoors. Refer to their detailed campground map to reserve the perfect site. My favorite sites are 004, 005, and 006, as they are more tucked away and back up to the lakeside trail in case you want to take an evening stroll before getting the campfire going.
If you didn't chow down on pizza at Ghostface, bring ingredients and cookware to cook dinner over the fire, plus breakfast and coffee in the morning. Follow the "Be Careful with Fire" Outdoor NC Leave No Trace principle by collecting dead wood from the ground for firewood and always burning the fire to ash or watering it until it goes out before leaving your campsite. Turn in early and get some shut-eye because an early morning with some of Lake Norman's best bike trails awaits!
Day two - Saturday
8 a.m. - Hit the Itusi Trails (early)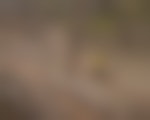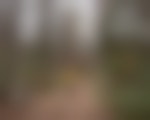 The Itusi Trail system, within the boundaries of Lake Norman State Park, is a mountain biker's dream. It includes 30 miles of blissful dirt track that weave through tall pines and alongside the occasional water view. What's so amazing about this system - the first of its kind in North Carolina state parks - is that the trail's total length can be carved out into smaller loops to fit your preferred mileage and difficulty level.
Favorites of mine include the 6.25-mile Monbo Loop or combining the Hawk Loop and Hicks Creek Loop for a shorter but diverse 4-mile trip. The trails fill up on nicer weekend days, so start early.
Stay on the designated paths, following the "Stick to the Trails" Outdoor NC Leave No Trace principle. Veering off-trail can harm local flora and damage the area. Be considerate of others on the trails, as many loops are shared with cyclists and hikers.
Before you plan your outing, check with Lake Norman State Park to ensure the trails are open - they will close when wet to prevent damage. If you arrive at a trailhead that looks too wet to ride, even if it shows as "open," look for something drier to protect the trails and ensure an enjoyable experience for future users.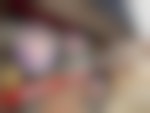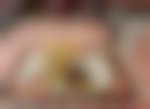 Opened in 2016, Big Tiny's has quickly become a town favorite in a region well-versed in what's good in barbecue. This Texas-style counter-service joint is no-frills and generous on the serving sizes, making it the perfect place to stroll into in your biking attire and refuel after a calorie-burning morning at the park. I typically opt for a Sandwich Combo for lunch and throw in an extra side. Sliced Brisket is the headliner, but their Smoked Turkey is also phenomenal. Go with a Carolina favorite in the fried okra or baked Mac n Cheese as sides.
Plan ahead by checking out their menu. If you overdo it at this tasty spot, take a walk down Main Street Mooresville, which has gone through quite the resurgence in recent years. Murals painted on the sides of brick buildings harken back to quainter times, and the placards of its auto racing heroes remind you that you're in "Race City USA." The unique shops and thriving restaurant scene here make it a destination.
1 p.m. - Check out new gear (or a new bike) at Mill Cyclery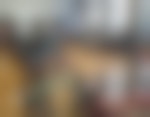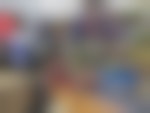 Tucked away in a business complex that once served as a Turkish bath-towel mill, Mill Cyclery is a one-stop shop for bike parts, repairs, or even a new cycle if you're on the market (they carry Scott, Cannondale, and Liv, to name a few). If you didn't get your fix with just Mazeppa or Lake Norman State Park, they are experts on all the local trails in the Lake Norman area and can recommend additional options.
The Mill Cyclery is hyper-focused on finding ways to support the local community, including hosting the occasional live music night, scheduling group rides, and carrying local beers on tap for you to sip while you peruse. Check out their complete list of services, along with in-stock bikes.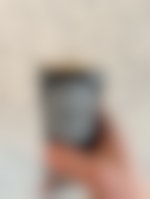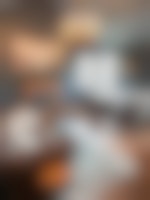 It's time to unwind after a morning of biking and a meal full of smoked meats. King Canary hits the spot. Attention to detail is the name of the game here, from the quality of their craft brews to the thoughtful taproom decor and on-brand avian-themed beer names. With an always-rotating list of 14 taps, you're sure to find something to appease your tastebuds.
If the weather cooperates, head upstairs and step out onto the small deck overlooking a back channel of Lake Norman. It's a great secluded spot to take in the views while savoring what's in your glass. Take a look at King Canary's current tap list, upcoming events, and food truck schedule to plan your visit.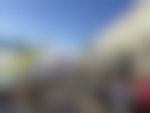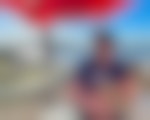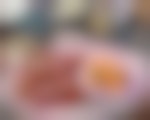 Although the primary focus for the weekend is biking, you still need to carve out some time to live your best "lake life." Toucan's Lakefront is the perfect place to enjoy some fish tacos or a lobster roll and sip a cocktail while watching the sun sink across the lapping waters of Lake Norman.
This tiki-themed restaurant will have you feeling like you're on an island far away. Make sure to get there a bit early to catch a sunset, as Toucan's gets busy on the weekends, and rightfully so. Toucan's doesn't have a website, but you can check out upcoming events or specials on its Facebook page.
Day three - Sunday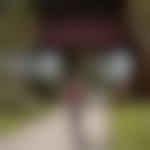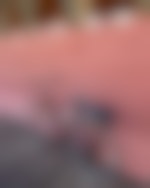 What better way to explore two of Lake Norman's favorite towns than by bike? Do it on an e-Bike! E-Bike Adventure of Lake Norman offers 2-, 4-, and 8-hour e-bike rentals and has a variety of bikes to choose from. For my excursion, I went with a Hyper E-Ride, which is geared more towards bike touring and commuting, making for the perfect ride for a day of exploration and tackling the area's rolling hills.
Pack a water bottle, spare cash, and a bag for your trash, as garbage cans may not be available at all points along the greenway. Remember to follow the "Take Your Trash" Outdoor NC Leave No Trace principle during your trip by packing out snack wrappers and picking up trash along the way. E-Bike Adventure provides a spacious rear rack bag to carry extra layers, snacks, water, and any trash you find on your route during your ride.
The town of Davidson is flush with greenways and bike-friendly roads. I met the E-Bike Adventure team at the Davidson Parks & Rec office parking lot and biked the South Prong greenway into the lush, stately neighborhoods of Davidson before joining the West Branch Rocky River greenway for a bit. From there, I turned around and pedaled back to the charming Main Street. You can do 12 miles out and back, but I opted for a shorter journey of about half that distance because, you know, I had coffee to get to!
10 a.m. - Get an energy boost at Summit Coffee and explore town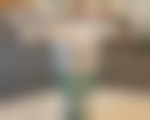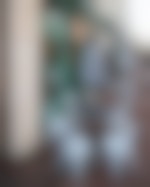 A long-time staple in the heart of the charming town of Davidson, Summit Coffee has been serving the early morning road biking (and running) crowds for over 20 years. Step inside, and you'll immediately feel its heartbeat as the hub of the active surrounding community, from the biking and climbing murals behind the coffee bar to the mountaineering-inspired coffee names.
Grab a cup of Basecamp, a balanced blend between a medium and dark roast, and settle in the cozy vibe of the bustling cafe, sneak away to knock out some emails in the upstairs co-working space, or, on warmer days, relax under the moody string lights of their back patio. On Saturdays, the Davidson Farmers Market comes alive from 9 a.m. to noon, right behind the patio.
Don't skip town after getting your caffeine fix. Park the bike and walk Davidson's historic main drag, book-ended by the picturesque Davidson College (made famous by NBA star Stephen Curry) and lined with local specialty shops. Some favorites include The Village Store (gift shop), Main Street Books, and Davidson Provision Company (for outdoor outfitting needs).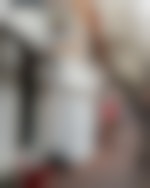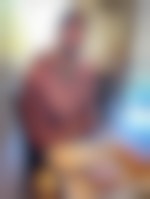 After strolling Main Street, hop on your bike and point your wheels back down South Street. Pedal past the trailhead and stop right before you reach the covered bridge entrance to the Antiquity community. Park your bike in front of the red replica of a covered bridge for a unique photo op. Watch for vehicles, as this is a neighborhood road. From there, head down the hill and continue on the aptly-named Antiquity Greenway for about 1/4 mile.
As the greenway ends, follow the sidewalk to a rusty old truck that serves as the beacon for Crafty Burg'r n Tap, another Lake Norman favorite. The menu's centerpiece here is (of course) their burgers, which are the product of a daily ritual of meat-grinding and bun-baking. If you're visiting from out of state, I feel like it's a requirement to try a Carolina-style burger (topped with chili, slaw, and mustard) at least once - and what better place to try it? Pair it with a regional IPA, and you're living the Carolina high life! You can check out the Crafty Burg'r menu for the Antiquity location.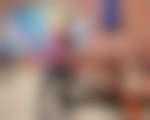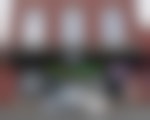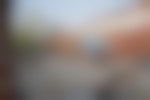 Continuing up Catawba Avenue and crossing back over Main Street (which serves as a thoroughfare connecting the eastern shore Lake towns), you enter Cornelius's small but mighty downtown stretch. It's anchored by Old Town Public House, a neighborhood pub that focuses on local craft beers and wines and hosts live music on weekend evenings. The inside space, with its old wooden floors and dim lighting, harkens back to the early days of Lake Norman, sitting on a site that used to house a cotton mill and exchange.
OTPH also has ample outside space with picnic tables, cornhole, and even an outdoor stage to enjoy those warmer days. Park the e-Bike at the back of their biergarten, sip on a cold beverage, and soak up the sun before getting back on the saddle for one final ride back to the bike drop-off point. You can view OTPH's current tap list, and calendar of events.
Check out Visit NC for more road trip information and inspiration and learn more about Outdoor NC Leave No Trace principles for hiking and biking in this great state!
Trevor Bamford is a Lake Norman resident who's passionate about all things outdoors, whether it's biking, hiking, kayaking, or camping. He's bike-packed through Pisgah Forest on his mountain bike and ridden his touring bike on more rail-trails than he can count, but is also a huge proponent of going on local micro-adventures. Take your bike out one morning and ride to your local coffee shop, you won't regret it! You can follow his adventures (on- and off-bike) on Instagram.
We want to acknowledge and thank the past, present, and future generations of all Native Nations and Indigenous Peoples whose ancestral lands we travel, explore, and play on. Always practice Leave No Trace ethics on your adventures and follow local regulations. Please explore responsibly!
Do you love the outdoors?
Yep, us too. That's why we send you the best local adventures, stories, and expert advice, right to your inbox.