10 Tips for Hiking Torres del Paine's W Trek in Patagonia
All the things I wish I had known before hiking the W Trek in Torres del Paine.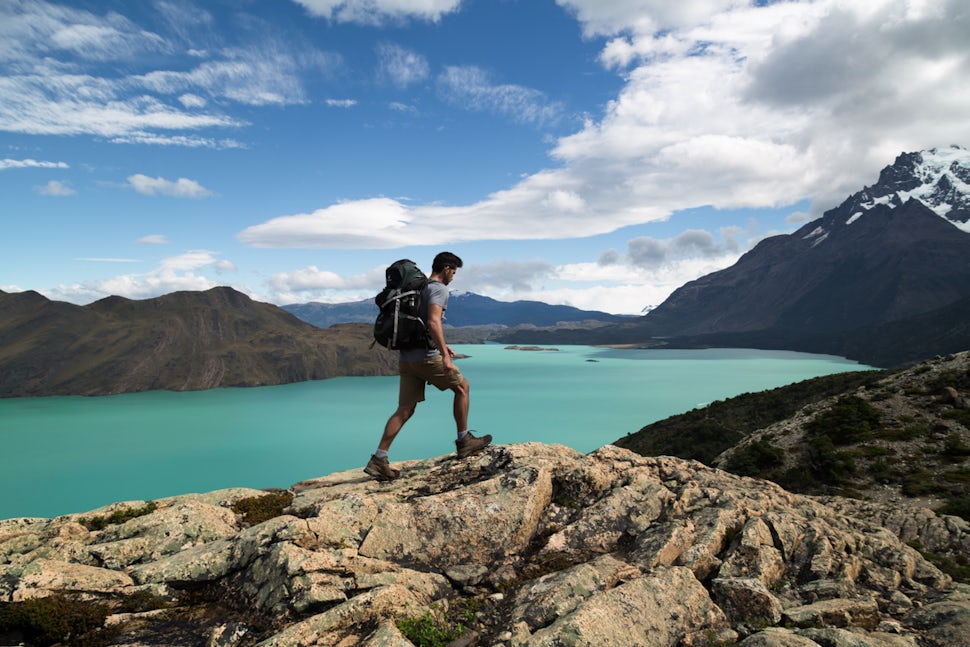 Located near the bottom of South America in Chilean Patagonia, Torres del Paine takes a significant effort to reach from nearly every country in the Northern Hemisphere. You're looking at multiple flights and a long bus ride to just step foot in the park. Let me start by telling you, it's worth the effort. Torres del Paine is even more spectacular in person than the photos you've seen on social media. Its remote location, stunning landscapes, unique fauna and warm people add up to the ideal destination for the outdoors enthusiast.
While the travel is long and sometimes challenging, navigating the nuances of the park can be even more frustrating. Having just spent a month in Patagonia and ten days in Torres del Paine, I thought I'd share some tips that might help your travels to southern Chile. I'll focus on the iconic W trek since that's the most popular section of the park but if you have other questions, feel free to shoot me a message. I finished the W Trek and then spent another week exploring the edges of the park away from the main circuits. You can see my adventures in Torres del Paine on Instagram (@wcebron).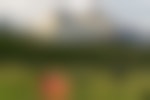 1. Reserve early
Due to overcrowding and its growing popularity, Torres del Paine now requires advance reservations to spend the night in the park. Gone are the days of showing up at the park entrance and throwing your tent down at the closest campground once inside. Reserving early is crucial especially for any lodging around the W Trek, as these tend to fill up first in peak season (Dec-Feb).If you want to stay at a refugio (essentially an in-park hostel with hot showers and bunk rooms) in peak season, you should plan to book 6 months in advance. If you need help booking your trip, you can email one of the park concessioner like Fantastico Sur. If you want to camp in the free CONAF-run campgrounds, you'll need to get online here when the spots are released for the season (think Yosemite reservation system). If you just want to camp at the other locations, you probably should reserve a couple months out. In low season, you can reserve much closer to your travel date (and it's much cheaper!). In fact, some of the best times to visit are early November before the wind picks up and April when the fall colors are present.
2. Lighten your load
Staying at the refugios is a great option if you're new to backpacking or don't want to carry as much gear. You can reserve campgrounds at the refugios, which allow you to use their bathrooms and hot showers. If you don't want to carry around a tent and sleeping pad, you can reserve one from each refugio in advance. You'll just show up with your sleeping bag and they'll direct you to a tent that's already set-up for you. If you don't want to carry your food, the refugios also offer meal service. The food quality can run the gamut from delicious (Refugio Central) to prison food (Refugio Paine Grande). Typically the further you get from the main park entrance, the worse the services/food are. You can choose to have just one meal or all three meals including a packed box lunch. Also no need to bring filtration devices or extra water, you can safely fill up at the refugios and from any running water in the park. Do bring a trash bag though as you'll need to carry out all of your waste.
3. Everything in the park is EXPENSIVE
No seriously, everything is extremely expensive once you're inside the park. A Snickers in Puerto Natales (the town outside the park) costs a dollar. A Snickers in the park costs about four dollars. While I was hanging out at Refugio Cuernos, the café was offering pizzas for 40 dollars. If you have a sweet tooth or are craving something, stock up on it outside the park and bring it with you.
4. You can hike the W in only 4 days / 3 nights
Most people take 5 days and 4 nights to hike the W trek but it's very doable in 4 days and 3 nights if pressed for time. A shorter itinerary utilizing refugios would look something like this: Day 1 – Arrive in the am and hike to the Base of the Torres (overnight near Refugio Centro or Refugio Chileno), Day 2 – Hike along Nordenskjöld Lake (overnight near Refugio Cuernos), Day 3 – Hike into the French Valley (overnight near Refugio Paine Grande), Day 4 – Hike to Glacier Grey (catch evening catamaran out of park). The reason to add an extra day is if you want to give yourself a better chance of seeing the Torres on a clear day or if you want to hike past Glacier Grey on the suspension bridges.
5. Direction is mostly irrelevant
While the O circuit requires you to hike counter clockwise, you can do the W trek in either direction. You'll either start with the Torres hike (east to west) or Glacier Grey (west to east). There's no real difference, it all depends on preference and campground availability. Personally I enjoyed hiking east to west. We spent the first day hiking the crowded and iconic Base of the Torres but after that, we saw less and less people on the trail as we moved away from the park entrance. If you do decide to hike the W trek east to west, you can depart from the park two ways. The first way is taking the evening catamaran at Paine Grande. This is the cheapest option but requires you to backtrack from Glacier Grey so you'll hike a section of the park twice. The second way is taking the Grey III catamaran from Refugio Grey, which leaves in the early afternoon. This way is significantly more expensive and complicated, but has a few advantages. You won't hike the Paine Grande to Glacier Grey section twice, you can see Glacier Grey up close from the boat, you get to board the Puerto Natales bus first (best seats!) and you'll see a beautiful stretch of the park along the road from Administration that most people miss. This way is complicated because it requires you to book tickets on the Grey III catamaran, set up transportation from Hotel Lago Grey to Administration (Hotel Lago Grey can do this with advance notice) and have a bus ticket leaving from Administration.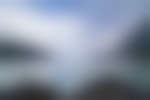 6. Get on the earliest bus possible
When you enter the park, you'll have to disembark from your bus, fill out paperwork, watch a safety video and then either board your bus again (if you're starting from the east side) or take a shuttle towards Refugio Centro (if you're hiking west to east). In the morning, the line to fill out paperwork and enter the park can stretch several buses and take over an hour (it's less of a concern in the afternoon). If you plan to arrive in the morning, I would strongly recommend getting on the first bus into the park from Puerto Natales. In our case, that bus was the 7:10am departure on Bus Gomez but there are a lot of options. Also make sure to book a return ticket out of the park when you purchase your inbound ticket.
7. You won't get lost
Initially my friend Alex and I were considering joining a guided tour since we didn't know much about the trek. I'm so glad we opted to do it on our own, which allowed us to hike at our own pace. The trails are well maintained and easy to follow, so it would be hard to get lost. Also you'll see people throughout your entire trek should anything happen to you on the trail. If you opt to stay or eat at the refugios, you'll end up seeing the same people each night who are hiking the W in your direction. It's an easy way to make friends to hike with or hang out with at night.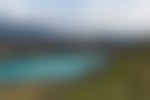 8. Lodging/camping quality really varies
Three different entities (CONAF, Vertice, Fantastico Sur) operate the refugios and campgrounds in the park, which means quality can vary significantly. The CONAF-run campgrounds are the most spartan, but they're free. In terms of the refugios run by the concessioners, I heard from multiple people that they didn't like Refugio Chilenos (the only reason to stay here is if you want to hike to the Torres for sunrise). In terms of beauty, my favorite campground was Paine Grande but everything else about it was subpar. Refugio Centros and Refugio Nortes probably had the best facilities and food. At Refugio Cuernos, there were a handful of quaint two person cabins with wood burning fireplaces along with bunk rooms and wood platforms for tents. Just expect different levels of service, comfort and quality, it is all part of the adventure.
9. Hike the O
If you have the time, consider the entire circuit and hike the O. You'll have to carry your food and gear for the backside of the park, but this section is less frequented and you'll have a lot more of the trail to yourself. Having done the W trek, I'm already thinking about when I can come back and hike the entire O circuit. Save yourself the second set of international flights and do it all your first time.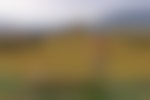 10. Explore the park areas outside the main trails
While most people hike the W trek and leave, there are beautiful sections of the park that see a fraction of the visitors as the main trails. Spend a night camping at Pehoe and walk up to the Mirador Cuernos and Salto Grande waterfall. Join a wildlife tour that takes you around the outskirts of the park and gives you a chance to see guancos and maybe even a puma. Hire a guide and overnight in the Pingo Valley. I talked to several guides while I was in the park, and while their answers varied, every single one said their favorite part of the park was outside the main section. Areas like the Pingo Valley, the Valley of Silence, etc. Some of these areas you can only access with a guide, others you might need a car, but if you have time, it's definitely worth spending a day or two exploring the outskirts of the park.
These are just some of the things I wish I had known about the W trek and Torres del Paine before I had arrived. A couple other quick tips. Pack lots of layers as the weather is constantly changing in Patagonia. I had snow, rain, high winds and even hot sunny days during my stay. Also if you overnight in Puerto Natales, you can rent any gear and also hear an informative park talk at Erratic Rock. If you're in town, make sure to grab a meal at Café Kaiken. Feel free to message me if you have any questions as you prepare for Torres del Paine.
We want to acknowledge and thank the past, present, and future generations of all Native Nations and Indigenous Peoples whose ancestral lands we travel, explore, and play on. Always practice Leave No Trace ethics on your adventures and follow local regulations. Please explore responsibly!
Do you love the outdoors?
Yep, us too. That's why we send you the best local adventures, stories, and expert advice, right to your inbox.