Grand Island KOA Journey
About Grand Island KOA Journey
Just a stone's throw from convenient I-80, Grand Island KOA has everything you need for a great stay whether you are passing through or on a staycation. This is a quiet, shady country park surrounded by farm fields. Choose a 50-amp full-hookup, level Pull-Thru RV Site (with cable TV) for big rigs or a water/electric Pull-Thru RV Site for smaller rigs. Deluxe Cabins with bathrooms/showers, cable TV and kitchenettes are a great option. Air-conditioned Camping Cabins are a good choice for travelers and their pets. Tenters love the grassy sites close to the family shower and two bath houses (one with a wheelchair-accessible shower and restroom). Enjoy on-site food service including Hunt Brothers Pizza delivered to your site! Have fun with the swimming pool, pedal bike rentals, game room, sand volleyball court, playground, horseshoes, basketball court, Kamp K9 and free Wi-Fi. Pool: Memorial Weekend - Labor Day Weekend. Max pull thru: 85 feet. Your hosts: Wayne & Sue Bates.
Grand Island KOA Journey Reviews
Top Spots in or near Doniphan
Chapman, Nebraska
This isn't your standard hiking/camping excursion, though it is a sight and sound of nature that you'll never forget. Every year, between 12,000 and 15,000 people from around the globe travel to Nebraska to witness this extraordinary event. Even if you don't consider yourself a photographer, simply waiting in the blinds and quietly witnessing the arrival of thousands upon thousands of Sandhill ...
Camping and Lodging in Doniphan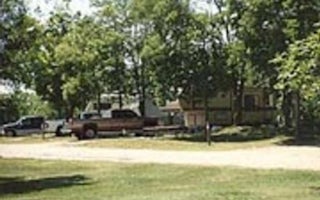 Republican City, Nebraska
Overview Hunter Cove Park is located on the eastern end of Harlan County Lake near Republican City, Nebraska. The 13,000-acre Harlan Coun...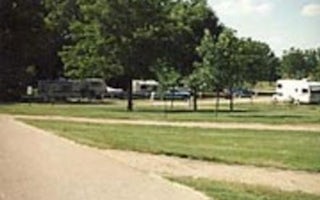 Alma, Nebraska
Overview Methodist Cove Park is located on the west side of Harlan County Lake by Alma, Nebraska. The 13,000-acre Harlan County Lake is t...
Unfortunately, we don't have up-to date pricing data for this listing, but you can check pricing through KOA Kampgrounds.
Book Now