Canyoneering in Zion NP: A Rookie's First Descent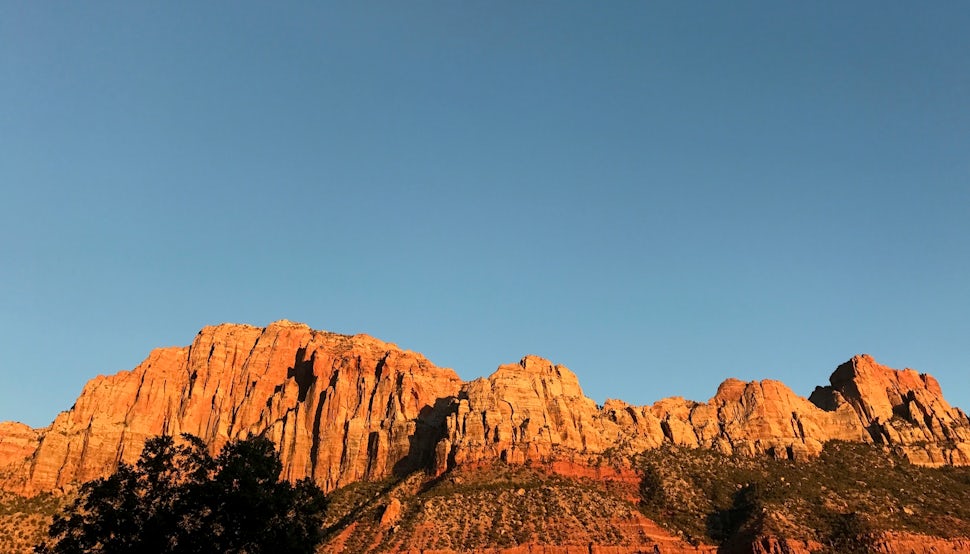 YOU'RE WELCOME TO JOIN
I had never been canyoneering until October of 2016. I texted my friend Val a few weeks prior to the trip to invite her on a Utah "Instameet" hike so we could connect with other outdoor individuals. She replied, "I'm going to be in Zion that weekend. You're welcome to come." I knew she was hardcore about canyoneering and, having never gone before, I began to bombard her with all sorts of questions. Despite my inexperience, I knew I wanted to go. I had even convinced another of our friends, Sara, who had also never been, to join in on the adventure.
ROAD TRIP
The time had come to load up the car with gear, snacks and, of course, wine. We stacked four of us (including another hardcore canyoneerer whom I hadn't met) in Val's car and headed down south to La Verkin. We stayed in a house full of adventure junkies and all the gear we could dream of. Not knowing what to expect, I was in for a surprise. We stayed in a house in the process of being remodeled. It was full of small bedrooms, each stacked with two or more bunk beds and slabs of wood for doors. The house was relatively full and Sara and I were put in a room without a door. Luckily, one of the guys who lived in the house rigged up a shower curtain for us. The room was covered in dust from construction and we didn't have any lights in the room. While upstairs getting to know some of the other people staying there, Sara and one of the permanent tenants in the house, Calvin, came upstairs to inform me that they had just caught a black widow in our room and, wait for it, SET IT FREE. I shrieked, "You mean, you didn't kill the damn thing?!" After staying up much later than we should have to map out our day ahead, we finally went to sleep in the black widow room, which I had been avoiding. Happy to report that I woke up with no spider bites.
THE FIRST DESCENT
The next morning was a slow start. We ate pumpkin cookies for breakfast, gathered gear, and piled into two cars to head to Zion National Park. Our first canyon required an hour long drive in the bed of a truck with a very questionable driver. Despite the bruises and breath holding, I've never laughed so hard on a car ride. We drove through the entirety of the park and exited out the back near Ponderosa Ranch. We unloaded, said goodbye to our driver, and trekked off toward the park. Hiking in dirt and bushes for a couple hours, we made it to the first rappel. I could feel my heart beat faster and faster and my hands began to shake. I was the third one to go down. After getting a lesson on how to rappel from Val and Calvin, I froze at the top once they told me to lean back. Gulp. What? I forced Calvin to hold my hand as I leaned back until the rope caught all the slack, at which point I had no choice but to let go. I began the descent rather slowly. About halfway down the rappel, I couldn't even decipher the amount of emotions I was feeling. I wanted to laugh, cry, scream. I felt SO alive. I suddenly blurted "MY HELMET SMELLS LIKE BEER!" (truth) with one hand in the air and then continued my descent with the biggest smile.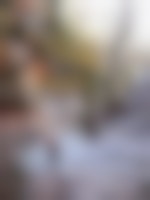 Once at the bottom, I had never felt so accomplished staring down into Zion National Park. I was as giddy as a kid on Christmas morning. The rest of the day was beyond words: some amazing rappels, some questionable rappels, several scrapes and bruises, and so many laughs. After seven hours in the canyon we made it out. We hopped on the bus and back to where we left car number one. Pizza and wine to cap off one hell of a day.
DAY TWO
The next morning, let me just tell you: I had never been so sore in my life, which, as a personal trainer and yoga instructor, was a lot for me to admit. Yet, I felt absolutely liberated. After another slow start to the day, we loaded up the car again and headed back to the park, arriving around noon. Destination: Pinecreek Canyon. A wet canyon! We suited up in our wet suits in the bathrooms up top and trekked down into the canyon. The first plunge into the water was like being reborn. It was freezing, dirty and amazing. The first wet rappel had me a little shaky, as this was a new element. By the third rappel, in what was called "The Cathedral" I couldn't even believe I was actually experiencing this. As I was descending I heard Val shout from the bottom: "Madison! Pause and look around!" Descending a ways lower, I decided to take her advice. Wow! I wanted to cry tears of joy. I couldn't believe how breathtaking the surroundings were and that I was actually witnessing this in the flesh.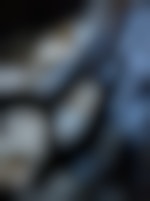 The Cathedral - Pinecreek Canyon
After a few more rappels, swims and endless awe, elation and laughter we made it to the last rappel. A free-hanging rappel. I was the second one down and shivering uncontrollably. It's safe to say I was quite the rookie on this rappel. It took me longer than anticipated but when I relaxed enough to look at my surroundings, I didn't even care about how sore or cold I was. We hung out as a group at the bottom of the rappel, playing in the water, refueling and undressing out of our heavy wet suits. The next part of the canyon was a bit rough. A lot of down-climbing in the heat. After a couple hours of hiking, I began to feel like some external force was keeping my legs moving.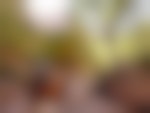 Sara and I - just outside Pinecreek Canyon
Making the final uphill trek, we ended up at a wall on the side of the road (see top picture). Far behind the other four, Sara, Calvin and I climbed out of the canyon to greet the others. With the sun setting, the golden hues on the red rock, and the gratitude I felt, I couldn't help but shout at the top of my lungs: "I LOVE YOU, ZION!"
I laid down on the top of the rock wall and kissed the stone beneath me. My first two canyons in two days. I have never felt so exhausted or sore, yet empowered and unbound. To think if I hadn't said "yes" to this trip, who would I become today without that experience? Having so much love for these two incredible women already, our bond was only made stronger after a wild two-day adventure of a lifetime. Not to mention my bond with the outdoors grew infinitely stronger. Say "yes" to the unknown and push yourself to greater heights - literally and figuratively.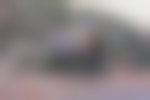 We want to acknowledge and thank the past, present, and future generations of all Native Nations and Indigenous Peoples whose ancestral lands we travel, explore, and play on. Always practice Leave No Trace ethics on your adventures and follow local regulations. Please explore responsibly!
Do you love the outdoors?
Yep, us too. That's why we send you the best local adventures, stories, and expert advice, right to your inbox.