The top 25 hikes in Arizona
The Southwest has never looked so good, thanks to these Arizona hikes!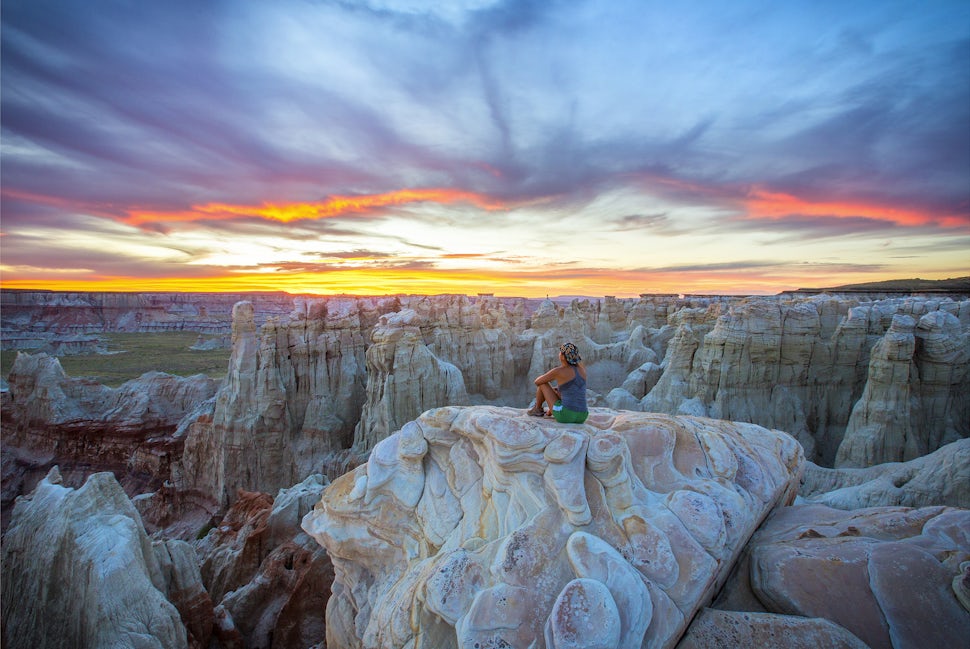 From the Grand Canyon's desert oasis, to the trails around Phoenix and the red rock cliffs of Sedona, Arizona hikes are some of the best in America. Head south for a retreat from the winter cold or embrace the summer heat at one of the amazing swimming holes and waterfalls. Whatever type of Arizona hike you're chasing, there are plenty of options!
You can't miss these Arizona hikes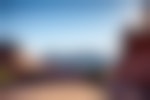 Distance: 2.79 miles
Elevation: 420 feet
Type: out-and-back
This Sedona Arizona hike features incredible red and white rock views. Expect to see beautiful pinyon pines, juniper, and cypress groves along the way. This is a hot spot for hiking along with mountain biking and jeep tours.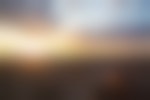 Distance: 2.25 miles
Elevation: 1,050 feet
Type: out-and-back
If you're looking for a relatively quick workout, this is the adventure for you! This hike is conveniently located right in the heart of Phoenix and boasts incredible panoramic views of the city. It's the perfect spot for sunset lovers!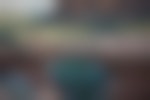 Distance: 3.94 miles
Elevation: 400 feet
Type: out-and-back
This adventure will reward you with sweeping views of Sedona and lead you to the picture-worthy Devil's Bridge – an iconic landmark and the largest natural sandstone arch in Coconino National Forest.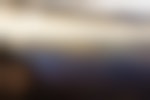 Distance: 2.14 miles
Elevation: 100 feet
Type: out-and-back
Along the south rim of the Grand Canyon, experience the exposure and stunning views of Shoshone Point. Added bonus, this trail is Plan this hike around sunset to take the views to the next level!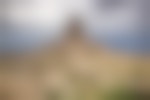 Distance: 4 miles
Elevation: 1,236 feet
Type: out-and-back
View the infamous "thumb" rock formation in Scottsdale, Arizona's McDowell Mountain Sonoran Preserve. It's quite a stunning sight rising right from the desert. Expect to see wildlife and be sure to bring plenty of water with you!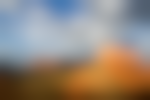 Distance: 0.78 miles
Elevation: 210 feet
Type: out-and-back
This is a well maintained trail in Sedona with breathtaking views of rocky formations along the northern face of Bell Rock the whole way through.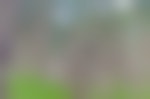 Distance: 9.57 miles
Elevation: 2,759 feet
Type: out-and-back
Enjoy views from Humphreys Peak– the highest point in Arizona! The widespread display of Aspen trees makes this a fantastic hike to do during the Fall when the leaves are bursting with color.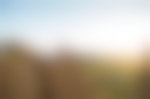 Distance: 3.87 miles
Elevation: 896 feet
Type: out-and-back
This is a nicely groomed trail with plenty of desert wildlife, scenic views, and climbing opportunities. Take in surreal views of the McDowell Mountains, Four Peaks, Granite Mountain, and the Cone Mountains while on this adventure.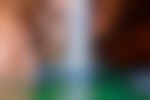 Distance: 2.94 miles
Elevation: 600 feet
Type: out-and-back
This adventure proves that Arizona hikes aren't all about the desert– there are certainly some amazing waterfall oases awaiting you! Take on this hike among a gorgeous canyon and desert landscape to experience pure serenity.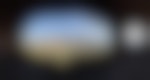 Distance: 0.95 miles
Elevation: 148 feet
Type: out-and-back
Though a short hike, you'll get to relish in spectacular sights of Desona's red rock formations. Picnic with a cliff side view or in a secluded cave for some shade.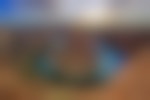 Distance: 1.52 miles
Elevation: 157 feet
Type: out-and-back
You may have seen a photo of this spot on Instagram or heard about its beauty from friends who have been to Horseshoe Bend and with good reason. Horseshoe Bend is a short and quick hike to stunning views like the one above, which is definitely worth the stop if you find yourself near Lake Powell.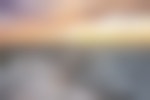 Distance: 1 mile
Elevation: 364 feet
Type: out-and-back
This is a remote gem that boasts spires, hoodoos, gullies, and cliffs of vibrant colors as far as the eye can see. With minimal crowds, this is the perfect spot for some amazing photo opportunities.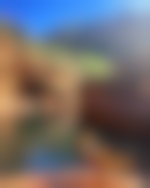 Distance: 7.61 miles
Elevation: 500 feet
Type: out-and-back
Located in Yavapai County, this is the spot for cliff jumping enthusiasts. It's also a great Arizona hike for those looking to get some relief from the hot desert sun as there's an opportunity to take a dip in a swimming hole.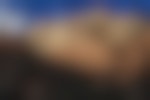 Distance: 6.49 miles
Elevation: 1,102 feet
Type: out-and-back
Right in Sedona, set foot on a trail that features a stunning canyon rich in reds and browns. You'll encounter various stream crossings and for an extra treat, do this hike in the Fall when the Aspen trees are bursting with color.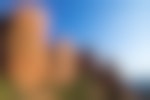 Distance: 1.7 miles
Elevation: 925 feet
Type: out-and-back
This is known to be one of the most scenic hikes in Sedona. Expect to have your breath taken away by the stunning landmark that is Cathedral Rock. For an extra special experience, watch the sunset from the top.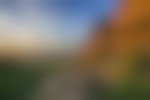 Distance: 5.6 miles
Elevation: 3,415 feet
Type: out-and-back
On this hike, you'll be rewarded with 360 degree views of Hoodoo rock formations, a slick rock basin, and the potential for an amazing sunset watching experience. At the top, you'll certainly want to bask in the view and whip out your camera. Note that there are a few places to stop and eat nearby if you want to treat yourself to a nice cold beer and munch post hike!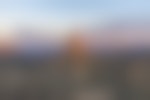 Distance: 8.02 miles
Elevation: 2,602 feet
Type: out-and-back
Located in Gold Canyon, Arizona, you won't want to miss the beauty and wow-factor that is Weavers Needle. It's one of the most breathtaking stone formations in the area that appears to rise from the desert floor. This hike is a rare opportunity to get out into the true wilderness and witness nature in its purest beauty.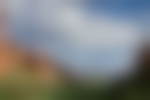 Distance: 2.56 miles
Elevation: 666 feet
Type: out-and-back
This Arizona hike has minimal crowds and is a hidden gem. It's a great hike if you want to get in touch with nature and find some peace. The spectacular views of Fay Canyon and the surrounding landscape are well worth it.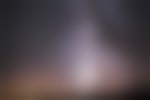 Distance: 1.96 miles
Elevation: 341 feet
Type: out-and-back
Located in Flagstaff, Arizona, this is an adventure that will reward you with views of the South Rim of the Grand Canyon at the top. Flagstaff is one of the top rated "Dark Sky Cities" with minimal light pollution, making it an incredible destination for some stargazing at night. Take precaution while hiking in the dark.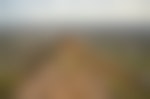 Distance: 2.68 miles
Elevation: 1,158 feet
Type: out-and-back
Located in Paradise Valley, Arizona, this hike up Camelback Mountain offers fantastic views of the cities of Phoenix and Scottsdale. Expect to do some rock scrambling during the final stretch to the top.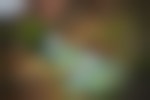 Distance: 5.28 miles
Elevation: 1,200 feet
Type: out-and-back
On this adventure located in Supai, Arizona, you'll have the opportunity to take in the beauty of cascading pools and swim in the breathtakingly turquoise waters of Havasu Creek. Havasupai is closed to visitors for 2022, but we hope it will open again in the near future.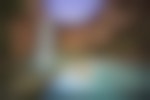 Distance: 1.36 miles
Elevation: 200 feet
Type: out-and-back
This is the picture-perfect Arizona hike that you won't want to pass up. You will be breath taken by the 200-foot Mooney Falls and the unbelievably blue waters below. Note that to get down to the pool at the waterfall's base, you'll need to hike down the cliff face using chains and ladders. As this can be dangerous, please take extreme caution. Havasupai is closed to visitors for 2022, but we hope it will open again in the future.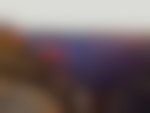 Distance: 12.27 miles
Elevation: 3,000 feet
Type: out-and-back
This is a fantastic spot for watching the sunset and offers the unique opportunity to view the Grand Canyon from the inside looking out.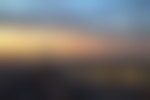 Distance: 3.63 miles
Elevation: 873 feet
Type: loop
Right in Phoenix, this is a dog-friendly Arizona hike featuring amazing vistas overlooking the city and unique rock formations.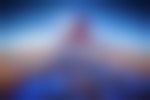 Distance: 3.98 miles
Elevation: 397 feet
Type: loop
This is a picture-worthy adventure in Monument Valley that doesn't require the services of a Navajo guide. You'll have the opportunity to get close to the 1500-foot behemoth rock structures. This trail will leave you fully exposed to the elements so be prepared with plenty of water in the summer and wear a warm jacket in the winter– yes it does get cold!
Cover photo: Kevin Kaminski

We want to acknowledge and thank the past, present, and future generations of all Native Nations and Indigenous Peoples whose ancestral lands we travel, explore, and play on. Always practice Leave No Trace ethics on your adventures and follow local regulations. Please explore responsibly!
Do you love the outdoors?
Yep, us too. That's why we send you the best local adventures, stories, and expert advice, right to your inbox.