Castro Valley, California
Castro Valley, California is a top pick for outdoor fun. With its scenic and serene views, it's a must-visit for those seeking a unique experience. There are plenty of top attractions in and near the area, including Lake Chabot Regional Park, Anthony Chabot Regional Park, and Skyline Wilderness Park. Visitors can enjoy a variety of activities, such as hiking, biking, fishing, and camping. There are also plenty of trails to explore, offering breathtaking views of the Bay Area. For those who love nature, there are plenty of wildlife areas to explore, including the Hayward Regional Shoreline and the Don Castro Regional Recreation Area. Whether you're looking for an adventure or a peaceful day out, Castro Valley has something for everyone.
Top Spots in and near Castro Valley
Camping and Lodging in Castro Valley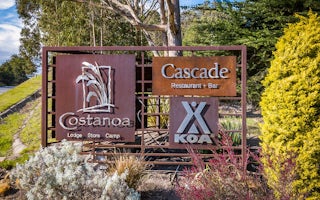 Pescadero, California
Santa Cruz North/Costanoa KOA is an eco-adventure campground designed to encourage exploration of the protected California coastline. Th...
Guides, Insights and Stories from Castro Valley