Livermore, California is a great place to explore the wild and discover some of the best trails and activities. Popular attractions in the area include Sycamore Grove Park, which offers gorgeous trails and views of the surrounding hills, and the Shadow Cliffs Recreation Area, which is a great spot for adventurers. The Del Valle Regional Park is also a great choice, with its numerous trails and activities, including fishing, camping, and boating. For a more laid-back experience, visitors can take a pleasant walk through the vineyards of the Livermore Valley Wineries. With so many outdoor activities, Livermore is sure to satisfy everyone.
Top Spots in and near Livermore
Camping and Lodging in Livermore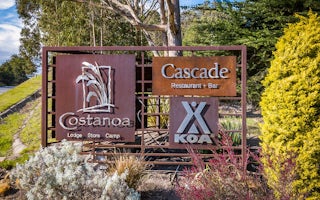 Pescadero, California
Santa Cruz North/Costanoa KOA is an eco-adventure campground designed to encourage exploration of the protected California coastline. Th...
Guides, Insights and Stories from Livermore