San Luis Obispo, California
San Luis Obispo, California is a great destination for outdoor adventurers and nature lovers. With its scenic beaches, lush forests, and rolling hills, it's the perfect spot for outdoor activities. From hiking to biking, kayaking to fishing, there's something for everyone. Here are the top outdoor adventures and attractions in and near San Luis Obispo. Morro Bay State Park: This park is a must-visit for its stunning views of Morro Rock and the Pacific Ocean. There are plenty of activities to do here, including hiking, biking, kayaking, and fishing. Montana de Oro State Park: This state park is known for its beautiful coastal bluffs, pristine beaches, and rugged hiking trails. It's the perfect spot for a day of exploration and relaxation. Pismo Beach: This beach is one of the most popular in the area and is perfect for swimming, surfing, and sunbathing. Cerro San Luis Obispo: This peak is located within the city limits and is perfect for a day of hiking and exploring. Whether you're looking for a beach day, a hike, or a day of exploration, San Luis Obispo has plenty of outdoor activities and attractions to offer.
Top Spots in and near San Luis Obispo
Camping and Lodging in San Luis Obispo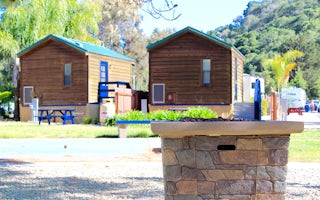 San Luis Obispo, California
The comforts of a small beachside town and the quiet of a beautiful California canyon await you at the Avila/Pismo Beach KOA. The surroun...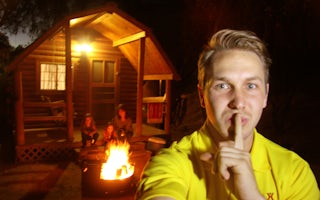 Santa Margarita, California
The best-kept secret on California's Central Coast lets you unplug, unwind and leave the city lights behind. Carved into the hills of 69 ...